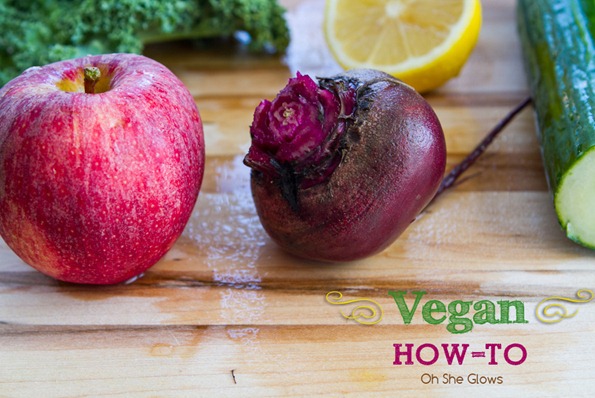 As the year draws to a close, I've been thinking a lot about this space and what I can do in the new year to challenge myself (and hopefully you) in new ways. It probably doesn't come across this way on the blog, but I often struggle with questions like – What am I doing to make a difference? What can I do to help people and animals? Am I growing on a personal level? Lately, these questions have gone mostly unanswered. Don't get me wrong, I love sharing my recipes with you (and I know it makes a positive difference based on your feedback – thank you), so I have no plans to stop recipe development. It's something I enjoy immensely more days than not. But there are other things I could be doing and I've felt this pull at my heart strings a lot in recent months. With only weeks to go until my cookbook manuscript is due, I'm feeling worn out and I'm sure this a big reason for the rut I feel like I'm stuck in. The good thing about a rut is that it usually prompts a change for the better (with time). Discomfort prompts motion.
In spirit of change, I'm starting a series on veganism this year – simple posts that can make the transition to a plant-based diet easier. I'm really excited about this. To be honest, it's something I've wanted to do for over a year now, but I tend to suffer from the mindset that if I can't do it exactly right or if I don't know all the answers, then I shouldn't do it at all. Well, this is a rather silly way to go through life, don't you think? The truth is, I'm the only one holding myself back. I want to share whatever it is that I can offer and trust that it will be helpful for some of you. Even if you have no desire of going vegan or if you are already a vegan yourself, I still hope that this series will be inspiring and peak some curiosity about things you may want to know more about.
Here are some examples of questions I receive every week:
What can I replace yogurt with?

What's a substitute for sour cream?

I have no idea what to do. Do you have a vegan 101 Series I can read through to get started?

What do you eat each day?

How do I get protein?

What the bleep is a flax egg????

What do I do if I have a craving for an old food?

Why do you soak beans and nuts? Will my husband fart less if I soak his nuts? (Yes someone wrote this once…I almost spit out my drink.)

I want to start TODAY…help me!
It occurred to me that it would be more helpful if I posted my experiences on the blog, rather than simply via email. If there's one thing I've learned over the past few years, it's that a vegan diet isn't about what you take away; it's really about what you add in. I didn't know this for a long time. For every food that I decided to forgo, I eventually added at least a handful of new, vibrant foods in its place. But first, I had to learn what it is I could add into my diet. This wasn't easy for me in the beginning and I suspect it's not for many. Three and a half years into it, I'm still very much learning.
To make this series a success, it's important for me to have your feedback and input. I'd love to know some of the questions you are struggling with right now or perhaps things you struggled with in the past but triumphed over. Everyone loves a good success story, myself included. [Side note: I'm considering the return of reader success stories, perhaps in a Q & A format – would you enjoy this feature again on OSG?]
For those of you who are making some changes to your diet in 2013, I hope you'll find this series timely and helpful in your journey. More on all of this very soon.
For more in this series, see:
Part 1: How To Make The Transition
Part 2: Replacing Dairy Milk
Part 3: Homemade Oat Milk
Part 4: Homemade Almond Milk
Part 5:  Ten Tips for eating out as a vegan
I wish you a happy, fun, and safe New Year's surrounded by the people you love! Happy New Year to you all. Thank you for reading Oh She Glows and bringing me into your home each week. I bid farewell to 2012 filled with gratitude.