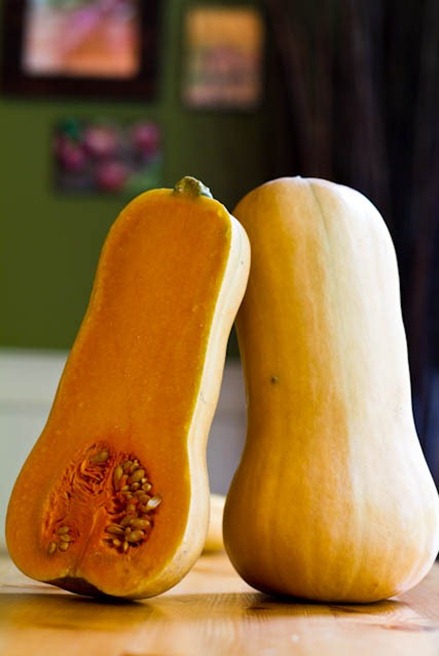 One of my favourite fall vegetables is, without a doubt, the butternut squash. Growing up, I rarely ate squash and really didn't know how good it was. Once I started blogging, I was inspired by all kinds of recipes and gave it another shot. Now, I can't imagine going more than a week or so at a time without it during the fall and winter. I am hooked for life!
Today, I'm sharing 5 of my all-time favourite ways to enjoy butternut squash. Be sure to share yours in the comments!
These are still the best burritos I have ever made. They have a kick of heat to them (that you can control yourself) and a light sweetness thanks to the butternut squash. The filling is so good I found myself eating it on its own. Use it to sprinkle on salads or as a dip for crackers in addition to making burritos. You could also try using sweet potato or pumpkin as a way to change up the butternut filling. Either way, you have to make this recipe!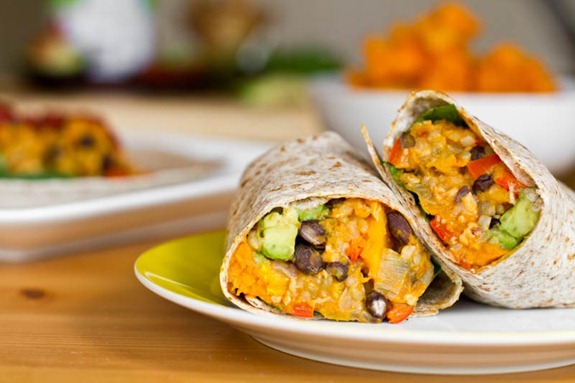 This is one of the most popular recipes on the blog. I had no idea it was going to be such a hit when I made it, but many of us sure did fall in love with it. Feel free to experiment with different spices and seasonings.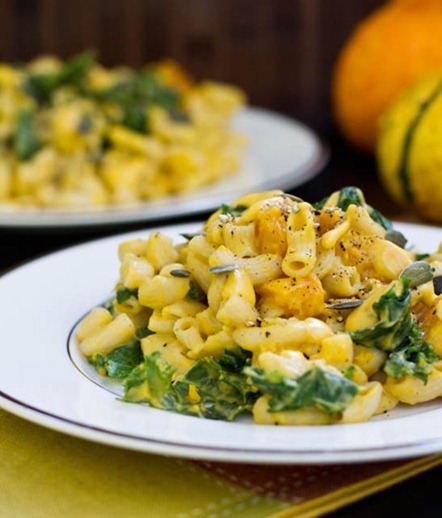 This soup is a great way to use up leftover butternut squash. It comes together in about 25 minutes once you have your roasted butternut. It's comfort food in a bowl, so make it on a chilly, rainy fall day when you need a warm hug.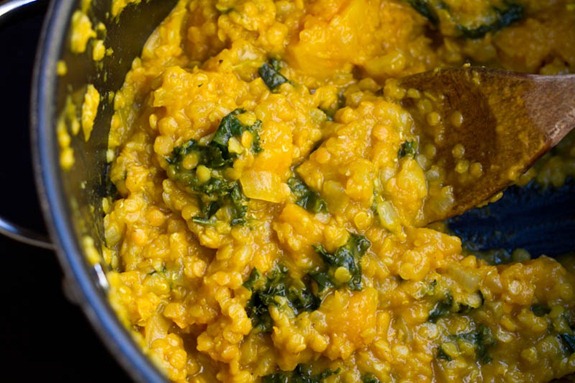 A recipe I adapted from the wonderful Emily – this is hands down the most unique way I've ever had chili. The recipe is a lot of work, but it's SO worth it. I cannot wait to make it again this season. Don't want to make the chili? You could really serve all kinds of soup in pumpkin bowls, so feel free to get creative.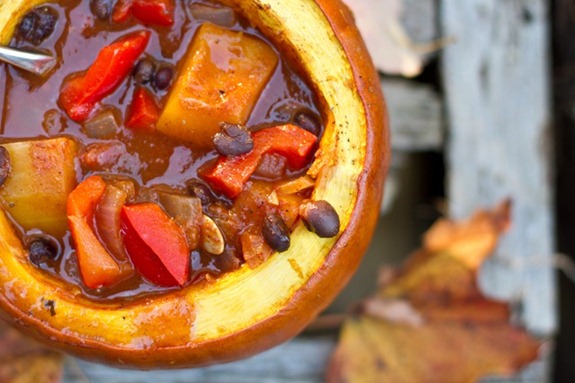 How cute is this!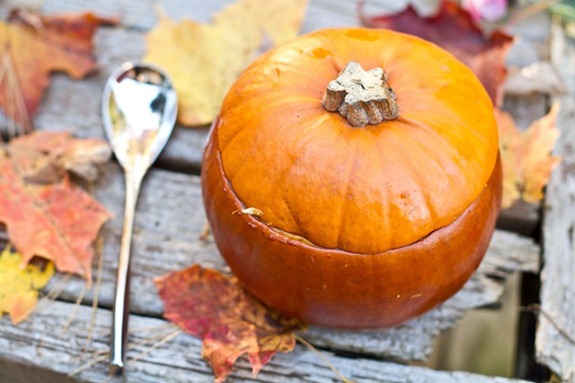 This was my quote back in 2009 when I posted the recipe, "Let me just preface this ever so modestly by saying that this is the best way you will ever, ever, ever eat butternut squash. I'm not even joking!" Now that is a glowing review, if I've ever heard one! Sometimes the simplest recipes are the best. This is fantastic as a side to a main course meal.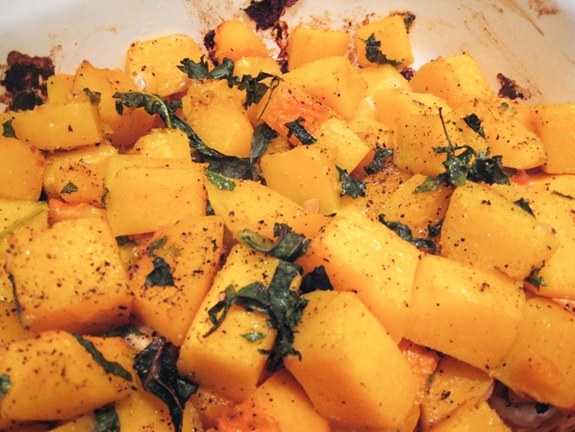 BONUS RECIPE!
6. You have to try my Roasted Butternut Squash with Kale and Almond Pecan Parmesan – it's a new top recipe on the blog!
What are your favourite ways to enjoy butternut squash?