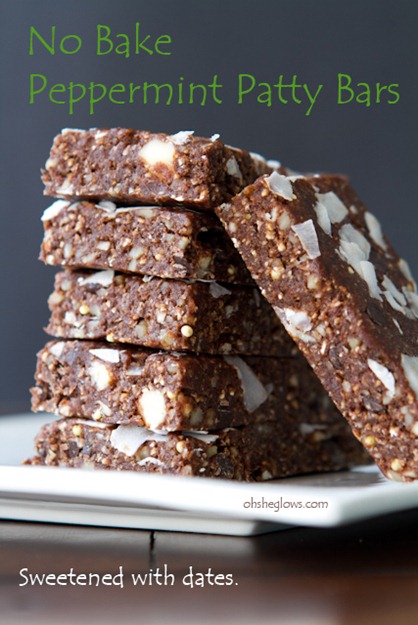 I was recently emailed by a blog reader named Kara who wanted to know if I could make a version of my Peppermint Patty Bars using dates as a sweetener. I thought it was a great challenge indeed!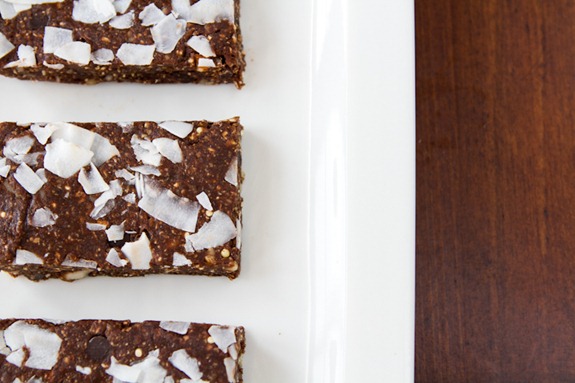 The original Peppermint Patty Bars are below, complete with a chocolate layer and large flake coconut on top.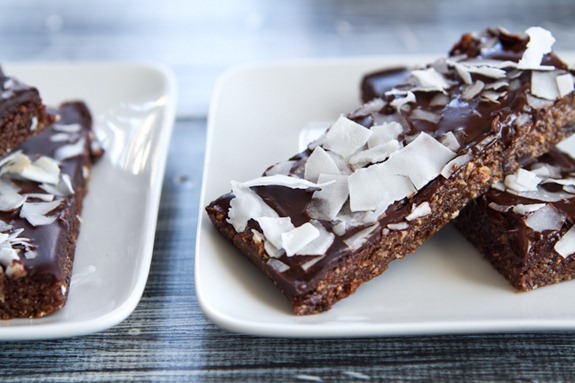 The first bars are more dessert-like (and go perfectly with a cold glass of almond milk!), while these ones today are a bit lighter and more snack-like. For easier portability, I didn't add a layer of chocolate on top; instead, I mixed in mini dark chocolate chips throughout. I also added a scoop of unflavoured protein powder into this batch to keep the protein count high. After testing a few versions, I packed them up in my cooler for the long weekend. They sure went fast.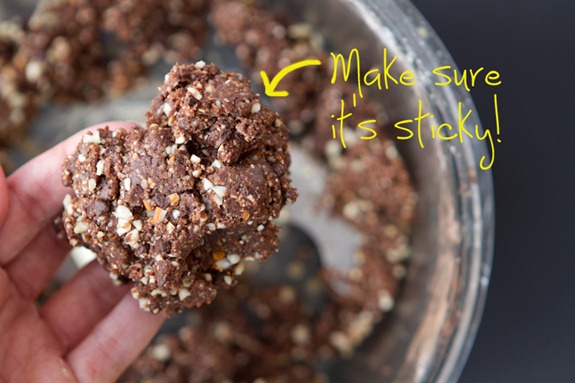 Here are a few troubleshooting tips:
1. The top photo shows how the dough should look when it's ready. It will easily form a ball without any crumbling. If your dough is too dry, add a tiny bit more almond milk and process again.
2. Cover pan with two pieces of parchment paper (one going each way) for easy clean up and removal. The dough is very sticky, so it helps to crumble it all over your pan before trying to smooth out. Then add the flaked coconut and press the dough into the pan with slightly wet fingers. Finally, smooth it out with a pastry roller (you can cover it with parchment first) or just do your best with your hands, pressing the sides in evenly.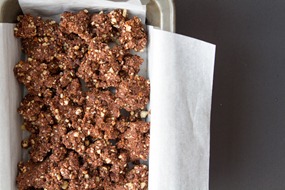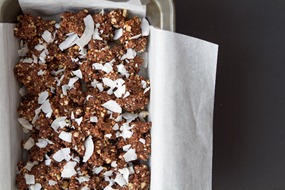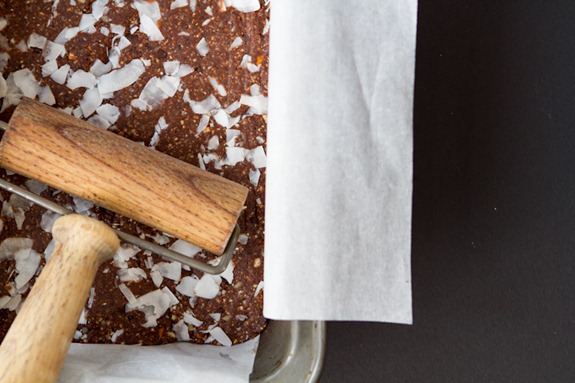 3. Finally, I pressed the dough into a large loaf pan to yield 12 small bars, but feel free to use an 8" square pan too. They will have a bit less height, but will still taste just as good!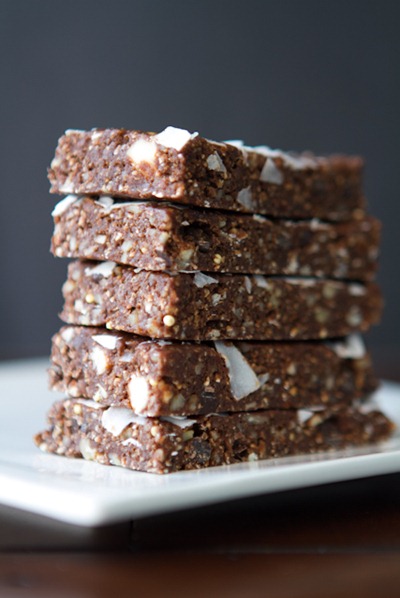 No Bake Chocolate Mint Bars
A spin-off of my Peppermint Patty Bars, this time naturally sweetened with dates.
Print, Email, or Text this recipe
yield: 12 small bars
Ingredients:
1 cup packed, pitted Medjool dates (approx 12)
1 cup rolled oats
2 tbsp cocoa powder
1/4 cup unflavoured protein powder (I use Garden of Life Raw)
1/4 tsp fine grain sea salt, or to taste
2 tbsp almond milk
1/2 tsp peppermint extract, or to taste
1/2 cup walnuts
1/4 cup almonds
1 tbsp raw millet (optional)
4 tbsp mini dark chocolate chips (I use Enjoy Life) or chopped chocolate
1-2 tbsp large flake unsweetened coconut, for garnish
1. Line a loaf pan with two pieces of parchment paper, one going each way. Set aside. In a food processor, process the pitted dates until chopped and sticky.
2. Add in the rolled oats, cocoa powder, protein powder, salt, peppermint extract, and almond milk. Process until combined, scraping down the side of the bowl as needed.
3. Finally, add in the nuts, optional millet, and chocolate chips and pulse until combined and sticky. It should be sticky enough to easily make a ball.
4. Crumble mixture all over prepared loaf pan. Sprinkle a handful of flaked coconut on top and press mixture into pan with slightly wet fingers. Cover with a piece of parchment paper and roll out smooth with a pastry roller.
5. Freeze for about 15 minutes or until set. Slice into 6 rows and then slice rows in half to make 12 small bars. I prefer these straight from the freezer.
Note: You want to use a very neutral-tasting protein powder here so it won't impact the overall flavour. Alternatively, you can probably use hemp seeds for a kick of protein.
For nutritional info, see here.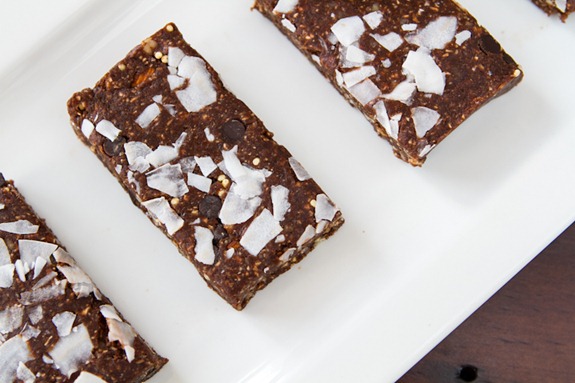 I find these taste best straight out of the freezer – the peppermint flavour and sweetness is intensified when chilled.
Don't have dates, but still want to make the bars? See my original version which uses maple syrup and organic brown sugar.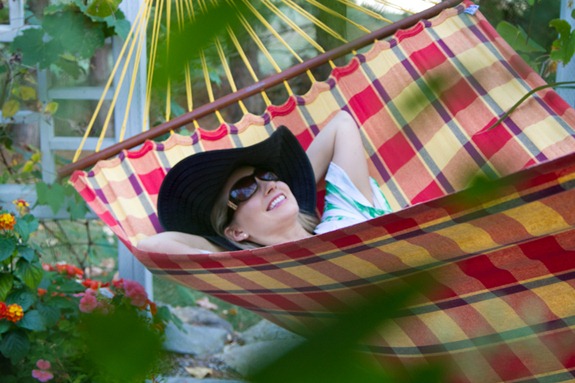 Hope you are enjoying the Labour Day weekend as much as I am! ;) Back to the great outdoors…