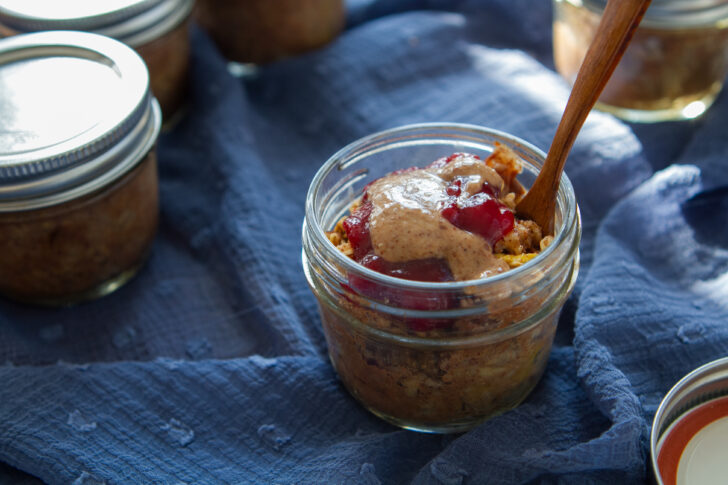 Strange, yet familiar, back-to-school feelings have been making their way into my brain lately. It has been 4 years since I graduated with a master's degree in social psychology and I'm convinced I will forever feel like a student this time of the year. Sometimes, I wish I could do it all over because I'd do things a bit differently. For starters, I wouldn't settle for a major that I wasn't completely in love with and secondly, I would've fed myself better and not beat myself up so much. I loathed my body in university and now when I look back on pictures I think, damn, why was I so hard on myself? Live and learn.
When I entered university, I wanted to become a registered dietitian, but I was lacking a few science courses. Instead of delaying university for a year (and not getting to go with friends), I decided to major in psychology even though nutrition was my true passion. Knowing my passions now, I would've majored in photography/food styling, culinary arts, or waited a year to pursue my RD. The thing is, I didn't really figure out I had a passion for photography until many years later, which just goes to show that you have to figure some things out as you go. Things always have a way of working out one way or another. If you don't get it right the first time, you certainly aren't doomed (this took me a while to figure out).
Anyway, I came to tell you about portable snack ideas and got a bit side-tracked.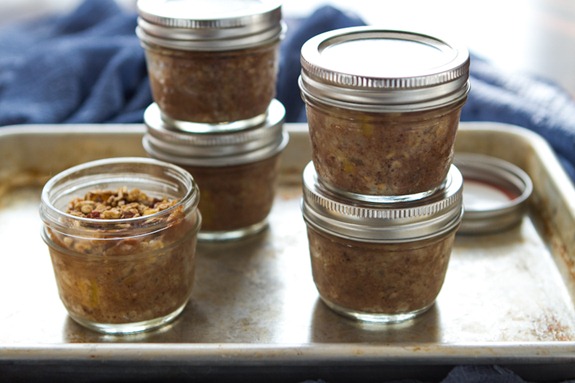 Lately, I've received several questions with a similar theme – what are some portable vegan snacks that I can bring to work or school? I figured it was time to put a post together on this very subject.
Here are some of my favourite portable snacks:
Crackers + veggies (e.g., celery, carrot, pepper, & cucumber sticks) & hummus
Nut or seed butter, jam, & whole grain bread or crackers
Endurance Crackers & hummus/nut butter
Energy bars like Last Minute Protein Energy Bars or Larabars
Fruit – bananas, apples, peaches, grapes, etc (I love to pair apples with PB for extra protein)
Vegan Overnight Oats – very portable! I bring VOO on road trips and make it in hotel rooms
Homemade Trail Mix like my Go Go Glow Mix or simply throw nuts & seeds together with dried fruit
Crispy Breaded Tofu Strips with dipping sauce like ketchup or sweet and sour sauce
Homemade muffins
You can add this mini baked oatmeal to the list now too!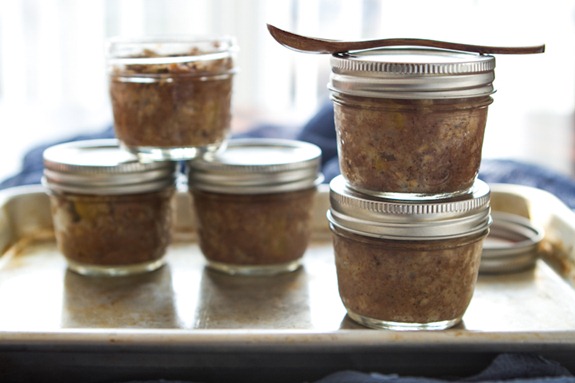 I love baked oatmeal and when I make it, I often find myself eating leftovers for a snack – straight from the fridge! So, I thought – why not make mini baked oatmeal purposely for on-the-go snacks? These mini mason jars (125ml/4.2 oz) are the perfect size for a snack and they won't take up a lot of room in your bag. I picked mine up from Canadian Tire. You can find different sized mason jars at many home hardware type stores, as well as Wal-Mart.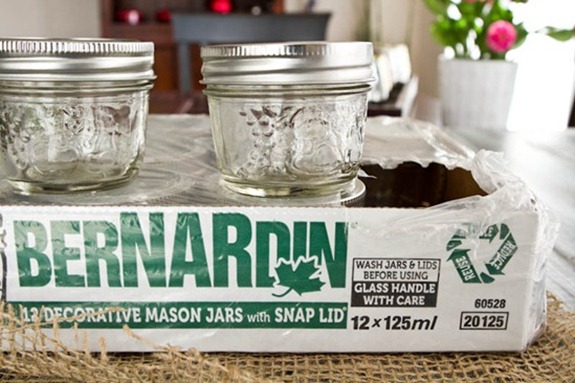 It only takes 5-10 minutes to whip up the recipe and then it's into the oven for 20-25 minutes. Cool completely before putting on the lid and placing in the fridge. Now you have 6 grab-and-go snacks ready for the week ahead. Well, actually, you have 5 snacks because you'll obviously eat one right out of the oven!
Fill your mason jars like so. You want to leave some room for toppings.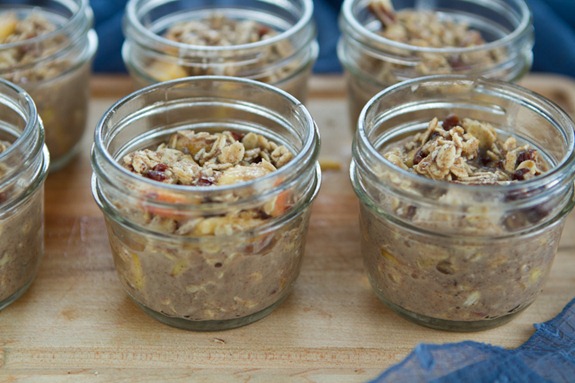 After baking, you can enjoy them plain…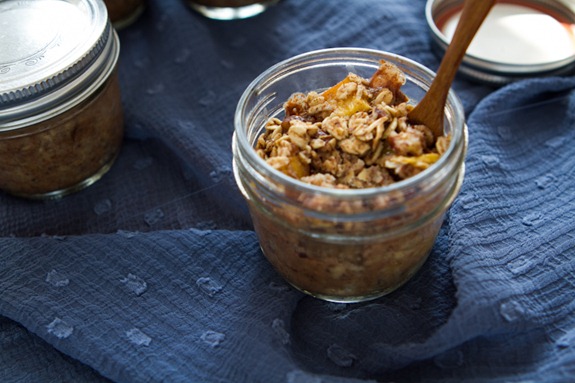 Or add your favourite toppings just like you would with regular oatmeal. Here I added almond butter and jam.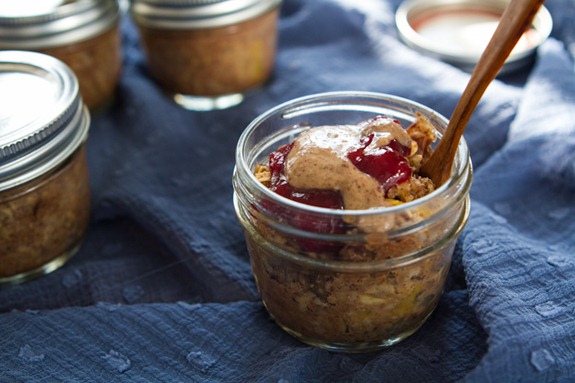 Other topping ideas:
Last night I also discovered this can be turned into dessert. Serve it warm with a scoop of non-dairy ice cream for a healthy dessert. Just throwing that out there.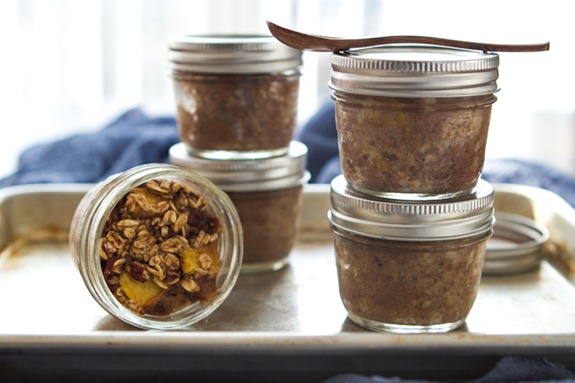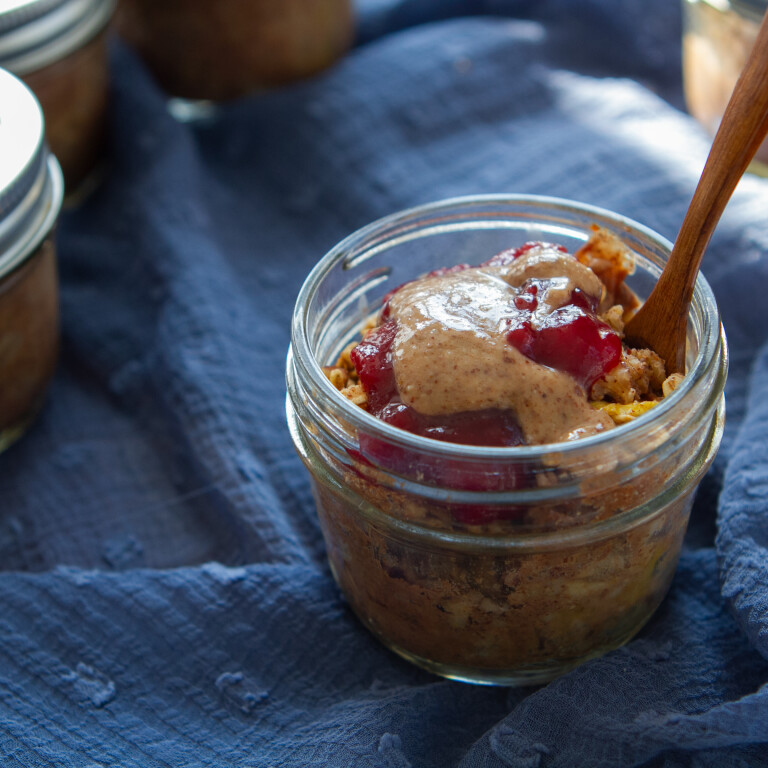 Portable Baked Oatmeal...Snack Size!
Vegan, oil-free, soy-free

Yield

6 servings
Prep time

Cook time

Total time

Ingredients
1 cup rolled oats (use GF oats if necessary)
2 tbsp chia seed (or ground flax)
1 tsp cinnamon
1/4 tsp nutmeg
pinch of fine grain sea salt
1/2 tsp baking powder
1 cup almond milk
1.5 tsp vanilla extract
2 tbsp pure maple syrup
1 peach (or other fruit like apple or banana), chopped
1/3 cup walnuts or pecans (or use seeds for nut-free), chopped
Directions
Preheat oven to 350°F. Grab 6 mini mason jars (125ml/4.2 oz) and remove lids. Alternatively, you can use 8oz jars and make 3-4 servings.
In a large bowl, mix together the oats, chia seed (or ground flax), cinnamon, nutmeg, salt, and baking powder.
Add the almond milk, vanilla, and maple syrup and stir until combined. Fold in the chopped fruit and nuts.
Keep stirring the mixture so some of the milk will absorb. Divide the mixture between the 6 mason jars (about 1/3 cup mixture each), leaving about 1.5 cm at the top. If any milk remains at the bottom of the bowl, divide it between the jars. Gently push the oatmeal down with your fingers.
Bake at 350°F for 22-25 minutes on a small baking sheet, or until slightly firm and golden on top. Allow to cool completely for about an hour or longer. Add any toppings you desire, place on lid, and into the fridge.
Nutrition Information
(click to expand)
Want another in-a-jar recipe? Check out my Mini Peanut Butter Cups In A Jar.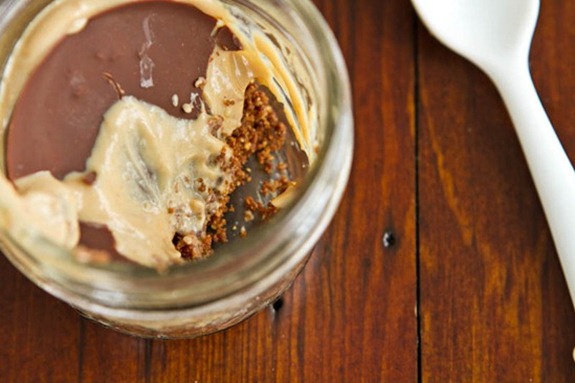 I'll leave you with Sketchie's latest hobby…camping in his new cat "tent".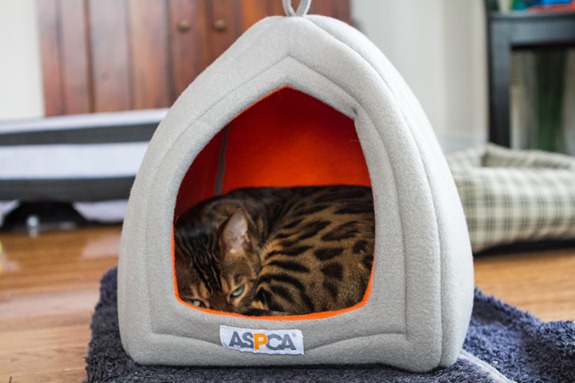 As always, he's thrilled to have his picture taken for the blog.