Our last morning in Calgary started off on a great note.
That note was Eric's cell phone alarm screeching at us to get to the airport.
Actually, I was already up. I've always been the annoying early riser, while he has always been the annoying "I hate mornings" person. We've reached a bitter conclusion. Neither one of us is going to change.
I was in the bathroom getting ready and I could hear the cringe-worthy alarm jingle (shudder) going off for what seemed like hours. How is he not awake yet? The sound got louder and louder until finally I heard a grumble and the alarm went off.
Finally, peace and quiet.
"Oh SHIT!!" Eric screamed from the bedroom.
"What's wrong?" I screamed back like an 85 year old with a hearing aid.
Seconds later, Eric came into the bathroom clutching a glass of water in one hand and his cell phone in the other.
"Do you think your mom has a bag of rice I could use…?"
I knew where this was going. The disgruntled sleeper had turned off the phone alarm and then slid the phone – with his eyes closed – onto the edge of the nightstand. Only the nightstand turned out to be the EDGE OF A HUGE GLASS OF WATER.
Plop!
Being the great wife that I am, I could not stop laughing. It really made my day.
It turns out, the bag of dry rice trick worked (in the sense that his phone operates, but the screen jumbles up every now and then) and we got it through airport security without even raising an eyebrow.
This story has absolutely nothing to do with today's post, except for the fact that it makes me happy. So do all of these things below.
1. Almond Dream "Ice Cream"
Finally, we have an almond based vegan ice cream to add to the coconut and soy based ice creams out there! While I do enjoy coconut-based ice creams, I find them incredibly rich and sometimes I just don't want coconut! Almond Dream is lighter. It's no where close to being as creamy as coconut ice creams – it has almost an icy and firm feel to it – but that didn't stop me from eating half the container over the weekend. I hear they have other flavours such as chocolate and Praline Crunch. So far, I've only come across vanilla and chocolate in my neck of the woods.
Now all we need is an almond + coconut hybrid and we're set.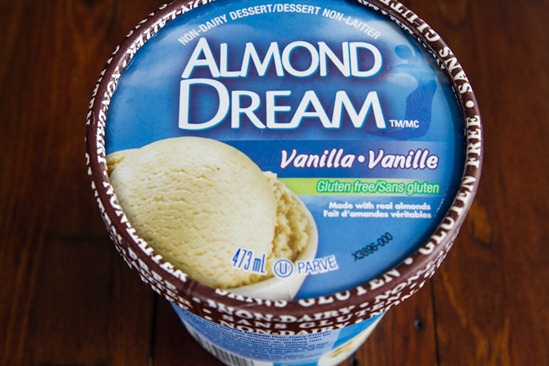 2. Breakfast Parfaits
When I'm not making Green Monsters, I'm enjoying vegan overnight oats and buckwheat parfaits for summer breakfasts (making them with banana soft serve is especially delicious). Parfaits are a great way to use up fresh summer fruit with minimal effort. Need one for the road? Just fill up a mason jar and bring a spoon.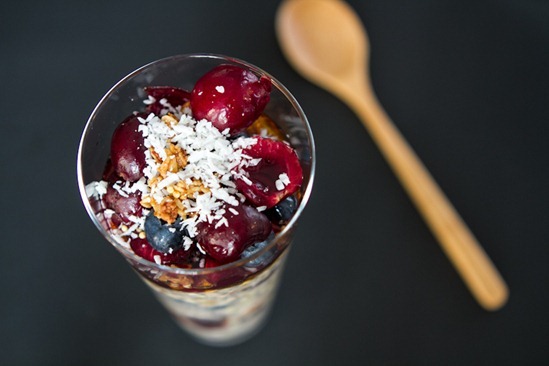 3. Wildwood Sprouted Organic Super Firm Tofu
My friend Heather told me about this Wildwood tofu a few months ago and I've been loving it ever since. The organic soybeans are sprouted making it easier to digest. They aren't kidding when they say it's super firm. Sometimes, I just rinse it and squeeze the block with a tea towel and proceed with cooking. It's great when I don't have time to press. Close runner up: Sol Organic's Firm tofu.
4. Dr. Bronner's Magic Bar Soap in Lavender
I'm a huge lavender nut so this soap is right up my alley. It's great in the shower with a big puff or simply used as a hand soap in the kitchen or bathroom. It's like a mini spa treatment infusing the air with calming lavender. Mmm.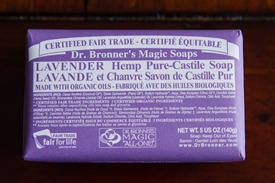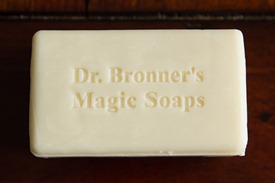 5. Tonica Kombucha
I was never a big kombucha fan, but Ange got me hooked on this milder-tasting brand and I've enjoyed all of the flavours so far. It's a refreshing treat on a hot day.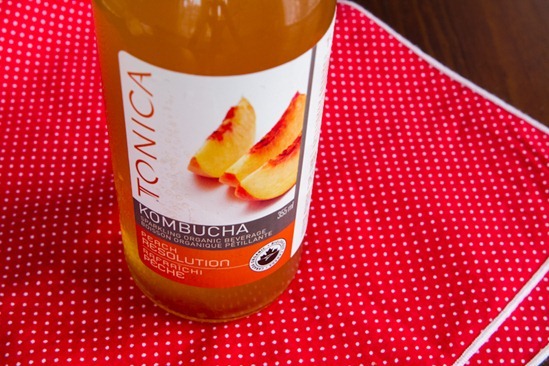 6. Medjool Dates (2lb) from Costco
Costco carries medjool dates by the 2 pound box for about $8.99 here in Ontario. It's about $3-4 dollars cheaper than what I've seen in local grocery stores.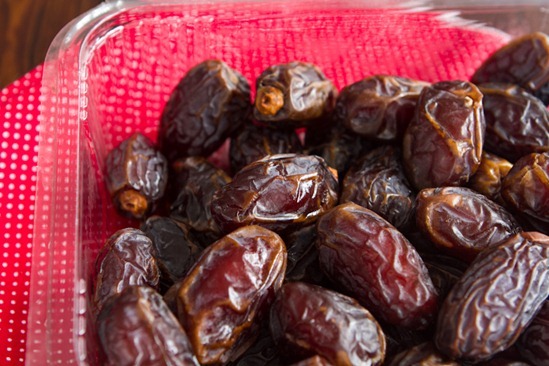 7. Kettle Brand Baked Salt and Vinegar Chips
I mentioned these a while back and I'll say it again, I LOVE these chips! I will never buy the deep fried Kettle chips again now that I know how amazing the baked ones are. They are a bit thicker and much crispier than their regular chips, but I don't mind. I've always been a huge salt & vinegar fan and this flavour doesn't disappoint. Next on the list to try- BBQ. Did I mention a serving size is around 30-32 chips?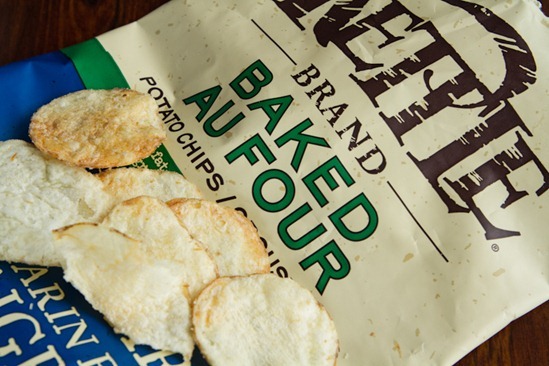 8. Green Beaver "Apres-ski" Boreal Face Cream
Boy, do I love a great Canadian business, especially when they create quality beauty products using natural ingredients! Many of Green Beaver's products are vegan and none of them are tested on animals. They have the largest "natural, eco-friendly and organic certified (EcoCert) product line in Canada", according to their website. I love this Boreal Face Cream. I rub it into my face, neck, décolletage, and hands before bed and my skin is super soft in the morning.
I have naturally dry skin (even in the humid summer heat) and this moisturizer really does the trick. Now be warned – it's THICK and heavy! At first, I was put off by this, but when I saw how good it worked – and reminded myself of the ingredient list – I figured I could live with it. Plus, I only use it before bed so the heavy feel doesn't bother me when I'm asleep. I probably wouldn't use this as a day cream unless my skin happened to be super dry during the winter. For now, nighttime use seems to be hydrating my skin more than enough.
I also use the SPF 15 daytime face cream. It's decent for an all-natural cream, although it leaves a bit of a greasy feel after absorbing. All in all though, I love that I'm not rubbing harsh chemicals on my face. My advice is to test out the creams on your own skin prior to purchasing. For a list of Canadian retailers, see this list.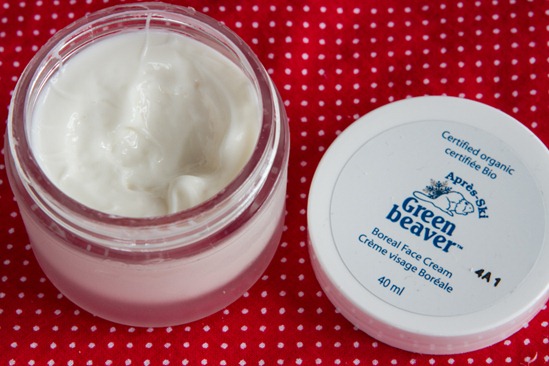 I've been doing a ton of reading about food photography lately. I just can't get enough! This website called Learn Food Photography is a great resource for all things food photography and blogging. The first time I found it, I read articles for about 3 hours straight. Now only if it would rub off on me…
10. V. K. Rees Photography
Vanessa Rees is an incredibly talented and inspiring photographer. She shares her food, event, wedding, and portrait photography on her blog, V.K. Rees Photography. Be ready to drool in awe and find some yummy recipes at the same time. Plus, her adorable kitty Marshall is featured throughout the blog. Sketchie's crushing big time.
11. Shark 2-in-1 Steam Vac
We bought this 2-in-1 steam vac due to all the wood floors in our new place. I wasn't sure whether to buy it because I read some negative reviews, but I'm so glad I did. It works as a vacuum and floor steamer. The vacuum isn't anything spectacular and it's incredibly noisy, but it's nice for quickly vacuuming the floor prior to steaming. The steamer uses filtered water (I like to add a few drops of essential oils too) and it makes the floor super shiny. The only thing I find it doesn't do well is removing dried on dirt. A little bit of elbow grease before steaming will help it lift off easier though. I bought it on sale at Canadian Tire several months ago – these things are always on sale so keep your eyes peeled!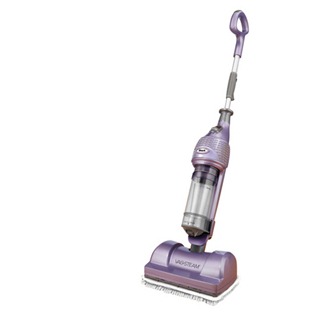 12. Wild by Cheryl Strayed
Ok, I'm only halfway through this book, but I'm really enjoying it so far. It's a memoir about Cheryl's quest to hike part of the Pacific Crest Trail, as a single 26 year old, after experiencing a series of devastating events in her life. I'm dripping tears on one page, laughing like a crazy person on another, and in complete awe throughout her journey. I cannot wait to see how the story unfolds.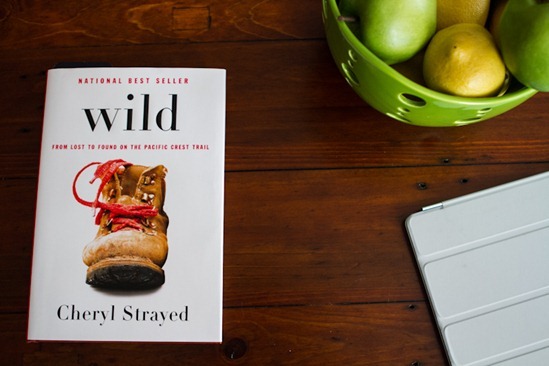 Whew, I guess that about does it for now.
PS- How the heck is it July 18th already? This is the point each summer when a little panic sets in…
By the way, these products were purchased by me and are not sponsored in any way. Just giving my honest opinion about products I enjoy.
For my other round-up posts, see:
and