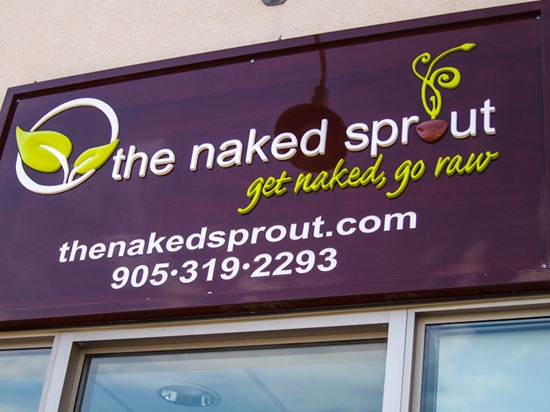 As much as I love dining at Fresh restaurant, trying new-to-me vegan restaurants is one of my favourite things to do, especially if it is close by.
Enter The Naked Sprout – Burlington's (mostly) organic, raw & cooked, vegan, and gluten-free restaurant. It's a 15 minute drive from me, making it the closest vegan restaurant in my area. My friend Heather took me here for my birthday a few weeks ago and I was excited to try it out after listening to her (and many of you) rave about it. Heather and I met through my Glo Bars a couple years ago. She was a regular customer and visitor to my stand at the Farmer's Market in Oakville. We stayed in touch through email and when I moved to Oakville (where she also lives) I suggested we meet up. It's been a lovely friendship ever since.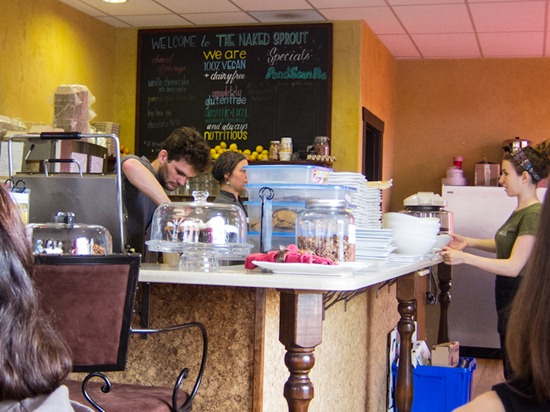 Here's what intrigues me about The Naked Sprout: they offer raw and cooked vegan meals, reflecting how the owners eat in their everyday lives. I enjoy raw food quite a bit, but I also love my cooked food and was happy to see this flexibility on their menu. Oddly enough, my first two meals here were raw. I guess I can thank the summer heat for dictating what I crave!
Some raw menu items include:
kelp noodle salad
zucchini pasta
pizza
rawsangna
Some cooked menu items include:
BBQ burger
soba noodle bowl
protein power bowl
pesto allergro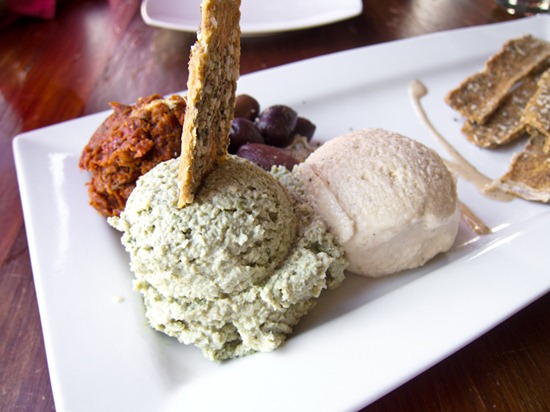 For an appetizer, we shared the Skinny Dip Platter made up of parsnip hemp thyme bread sticks, lemon dill pate, creamy garlic hummus, spiced olives, sun dried tomato tapenade. It was excellent and so flavourful. I need to figure out how to make those raw bread sticks stat.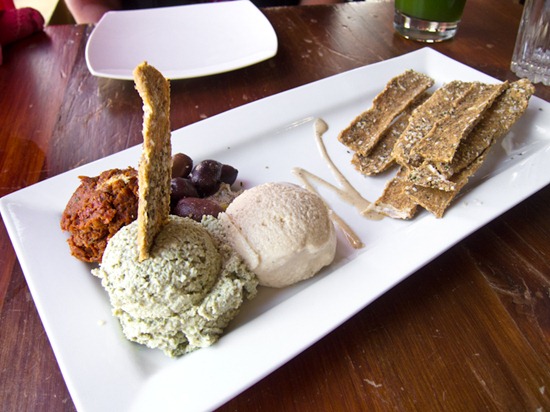 For my main, I ordered the Big Green Earth Salad.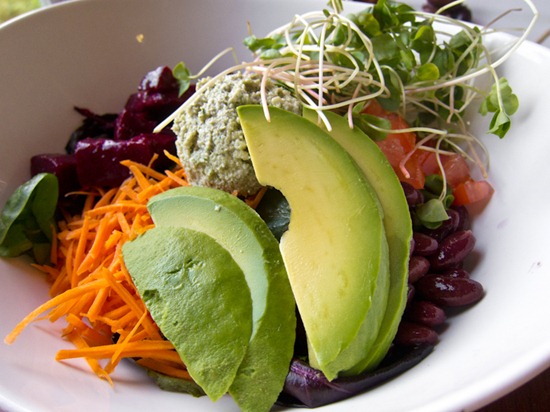 Inside this huge bowl: Mixed greens, massaged kale, lemon dill pate, red kidney beans, carrots,
tomatoes, shredded beets, avocado, tempeh. I got it without tempeh because I'm not a fan. The salad was great…filling and delicious!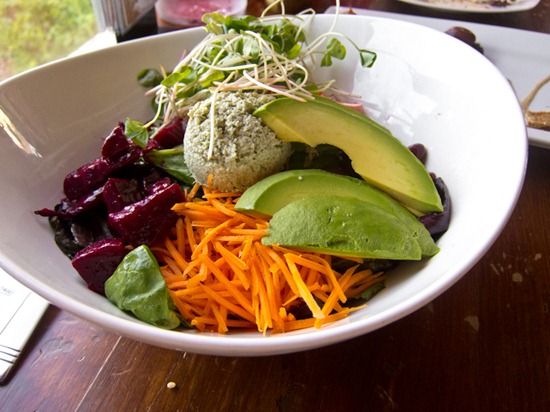 The restaurant is quite spacious and they take reservations (bonus!), so I figured it would be a fun spot for a get together. I emailed the running group (the one I started to organize prior to my knee injury) to see if anyone wanted to join me and about 10 of us made it out. I was excited….and scared all at the same time! I always get extremely anxious before these types of things, but as always, I had a great time and everyone was super friendly. When will my anxiety ever learn?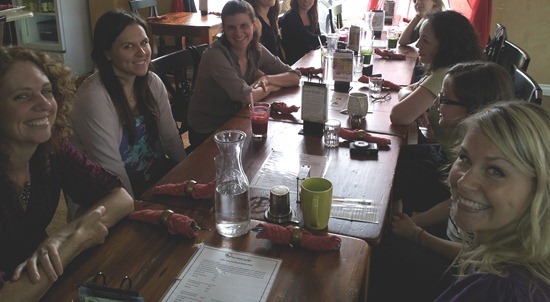 A group shot:  Natalie, Julie, Jennifer, Char, Ange, Vanessa, Rachel, Daniela, and Chelsea.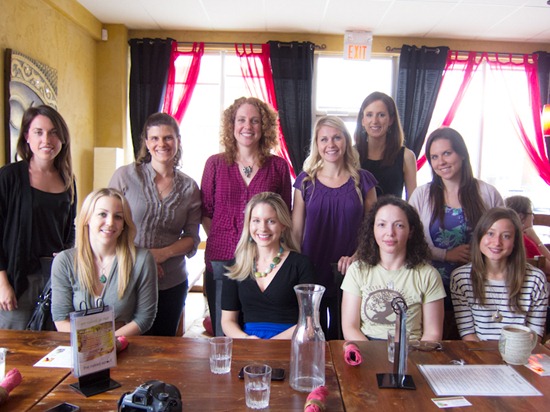 I started with the Green Scene juice made up of Cucumber, cilantro, kale, celery, romaine, lemon.
It looked green and it tasted green…just the way I like it!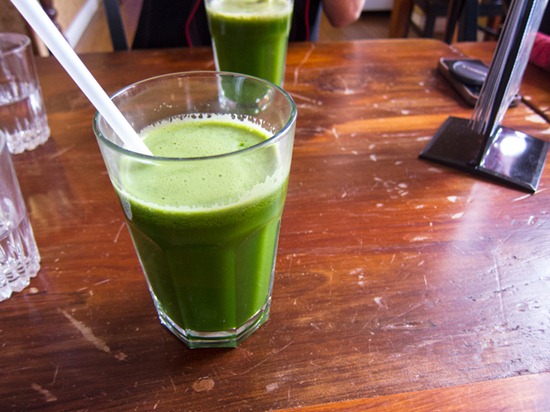 For my entree, I ordered the taco salad. The base is a bed of mixed greens, with a huge scoop of guacamole in the middle, salsa fresco, sprinkled with sunflower taco meat all topped off with cashew sour cream. It comes with a salad dressing, but I didn't find it necessary. It was flavourful and quite dense without being heavy.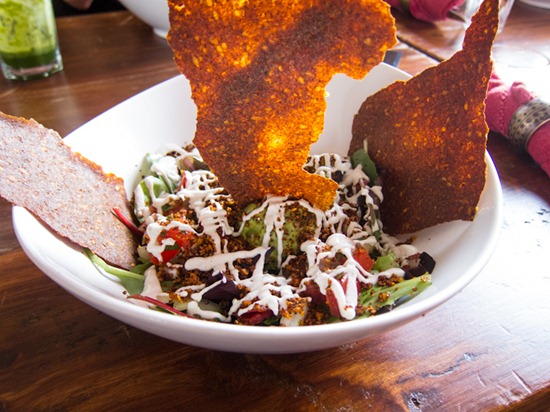 Keep your eyes peeled for a Naked Sprout inspired taco salad recipe coming up!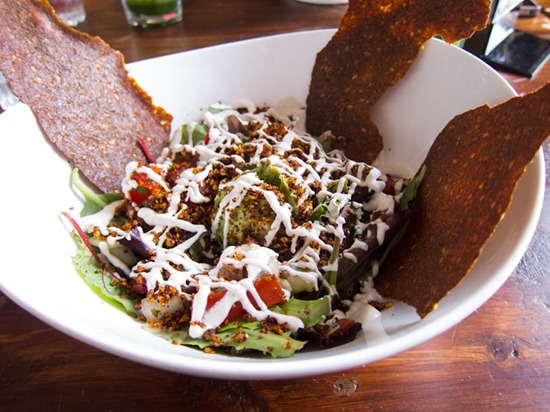 A couple ladies enjoyed the raw tacos (heard they are great!)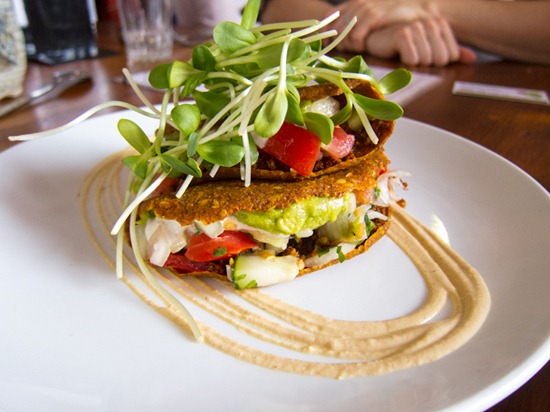 and the Protein Power Bowl was a hit too.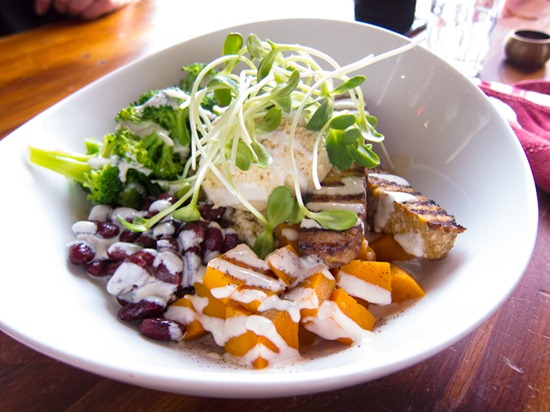 For dessert, Vegan Cupcakes via Kind restaurant in Burlington were quite popular at our table!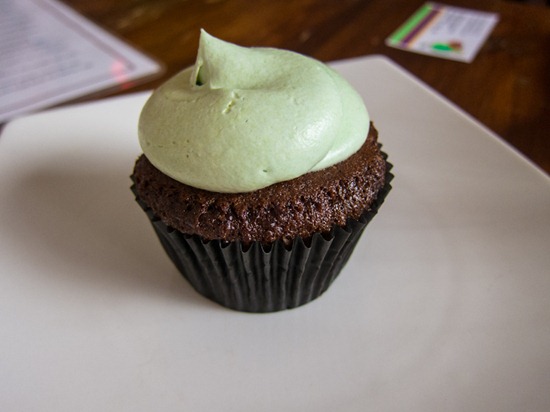 This chocolate peppermint tastes just like Grasshopper pie. Yum.
and I heard the Chocolate Coconut was amazing too.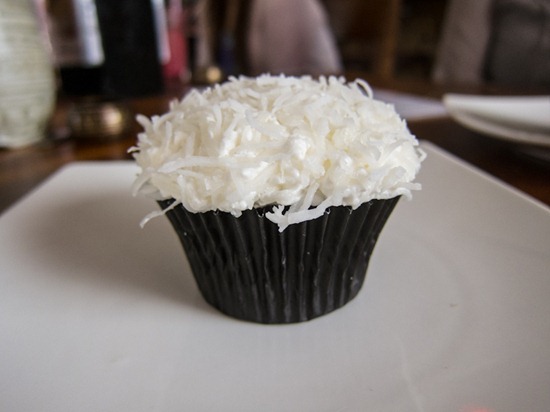 Thanks again to everyone for coming out!
The rest of the weekend was spent working on a to-do list: mountains of laundry, recipe testing, cleaning, and eating watermelon.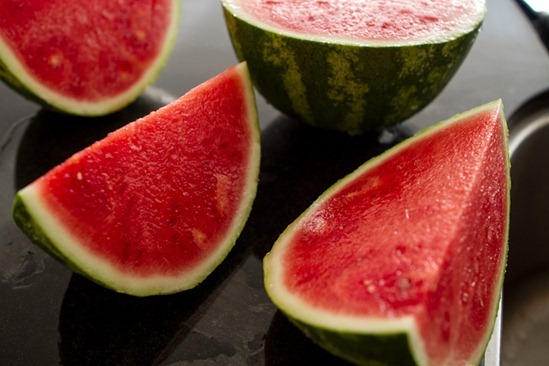 Lots and lots of watermelon.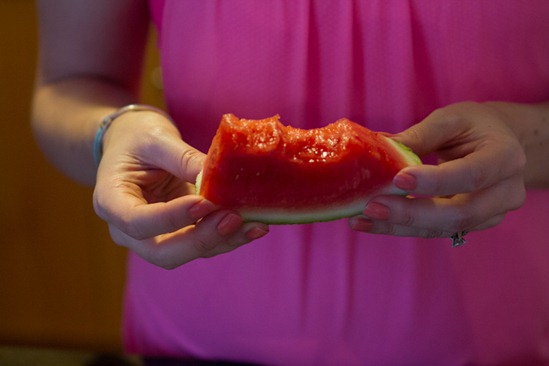 I also went on a couple runs and enjoyed some evening walks with the hubby.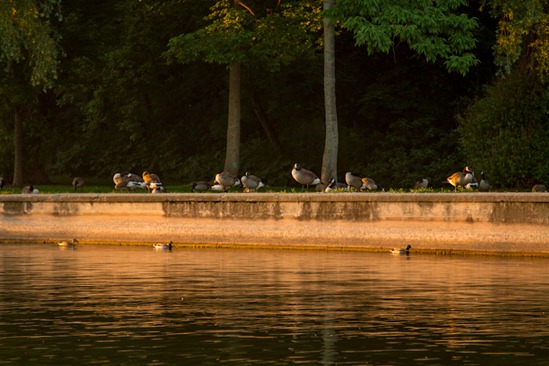 The weather was amazing on Sunday…sunny and 30C! Pinch me.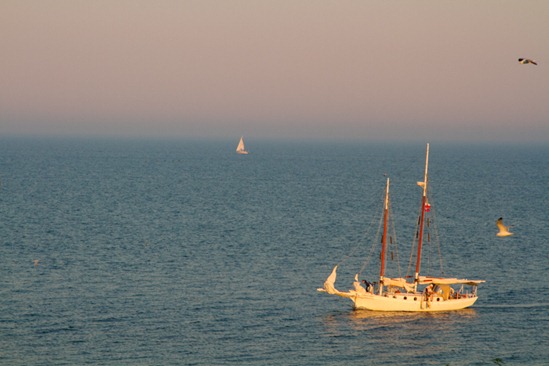 If you are in the area and would like to be put on the email list for future meet ups, let me know below. I'm also starting a running group that will meet on Sunday mornings in different places around the city. The first one kicks off next Sunday, so if you are up for it, let me know in the comments and I'll add ya!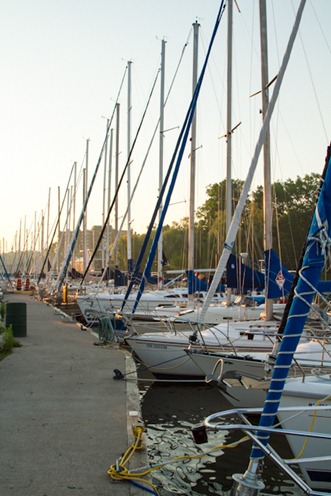 Eric and I also want to get into sailing. How does one go about sailing without a boat? If any of you might know how to get started sailing in Oakville or if you know anyone who is looking for help, we'd appreciate the tips.
Have a great start to your week!