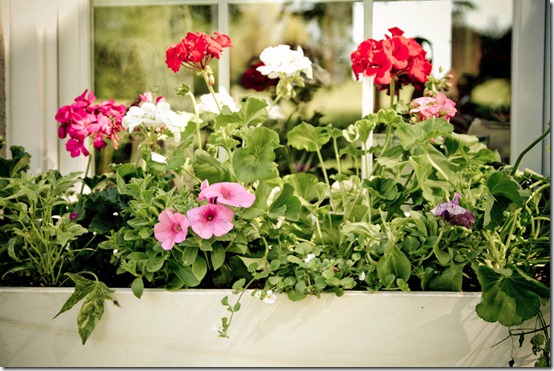 Last Victoria Day long weekend, Eric and I were busy working on our house. He was trying to figure out how the heck to build his first deck and I was trying to figure out how the heck to plant my first vegetable garden and weed an acre of land.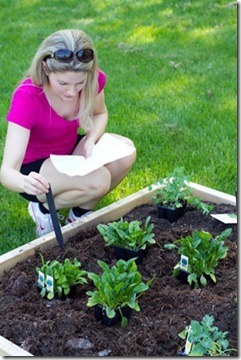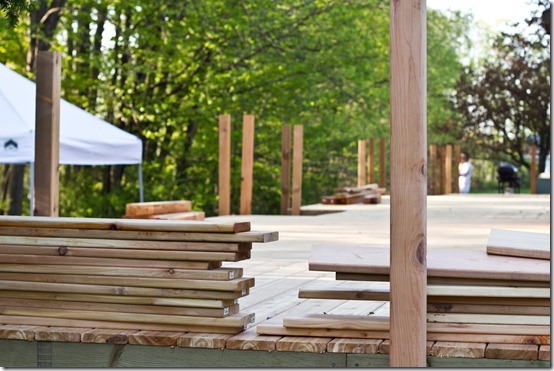 One year later, we are at a completely different place in our lives, living in a new city that we adore. We have a fraction of the space, no yard for a garden, and are unable to renovate because it's a rental. While this life change has taken time to get used to, we couldn't be happier with our decision to move. Instead of spending all of our weekends (and money) on the house, we are now able to relax a bit more without feeling guilty for spending a couple days away on the weekend. We will buy another house at some point in the near future, but for now, we are content to be carefree renters for a little while. Eric wants to buy a fixer upper, so I might be in for it!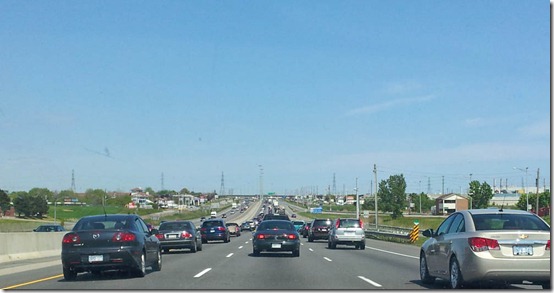 After a 3.5 hour drive in stop-and-go traffic on Friday, we finally arrived at my in laws eager to enjoy this beautiful weather. The forecast was calling for picture perfect long weekend weather, which I mentioned, is quite rare for Ontario in May!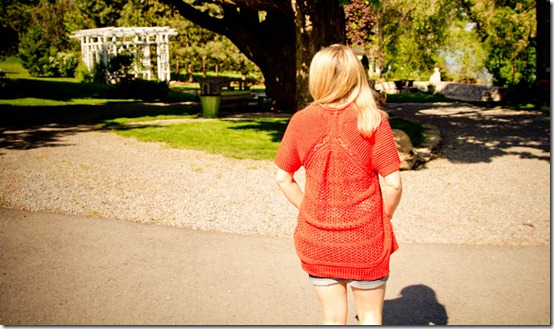 Lake Ontario: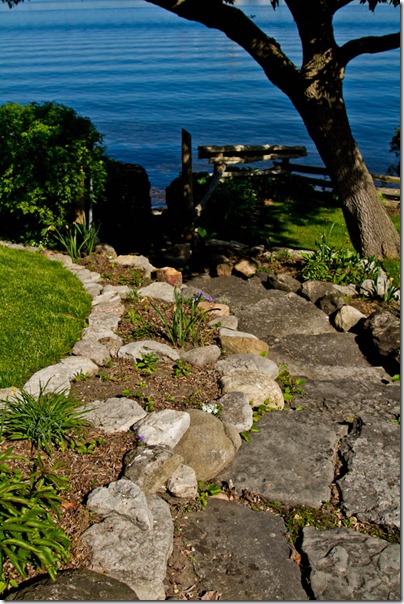 As always, I came with food in tote.
I made a spin-off of my Lightened Up Protein Power Goddess bowl. This has to be one of my all-time favourite recipes on the blog and I don't think I'm alone – it's one of the most popular salad recipes of 2011. I always forget how much I love it. Ok, not really, but I don't make it enough!
Note: All this salad talk lately is foreshadowing a challenge coming up!
Here it is before the tahini lemon dressing is mixed in: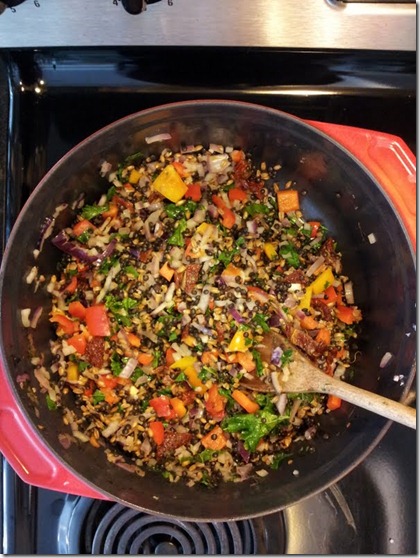 This time I subbed the green lentils for black beluga lentils and added sundried tomatoes and kale into the mix. I also omitted the tomato and cut the garlic in half. All finished off with a sprinkle of Herbamare and lots of pepper. The olive oil was reduced from 2 tbsp to 1.5 tbsp because I deemed it perfect as it was. The salad turned out incredible. You can eat it on its own, as a high-protein side, served over a bed of lettuce, or stuffed into a pita or wrap for lunch. It's really versatile and makes perfect leftovers!
Click here for the full recipe.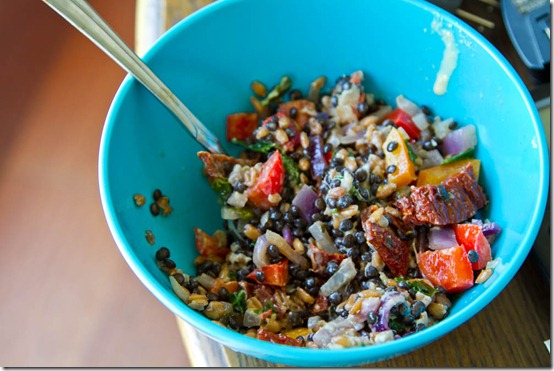 Let's see, what else did I bring?
I had bananas to use up before we left on Friday so I decided to make mini banana blueberry muffins. I just winged this recipe and it turned out pretty good, but I still want to make a couple tweaks on the recipe before sharing.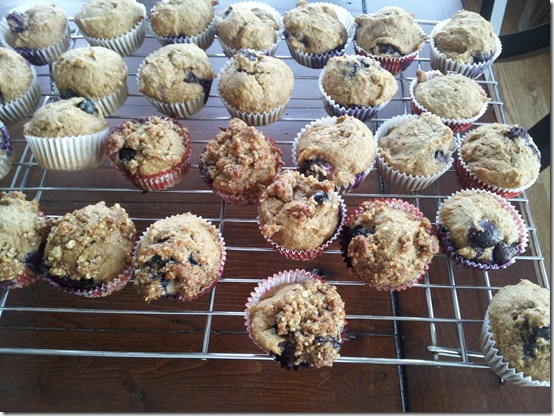 Other foods I packed:
Lunch foods:
Raw flax wraps
hummus (do I even need to tell you this?)
1 large avocado
Crackers
Breakfast:
Vegan overnight oats: Before leaving, I added two servings of vegan overnight oats into a large mason jar. Then I shook it all up and threw it into the cooler. It's a super easy "travel" breakfast that you can pump up with fruit, granola, crumbled muffins, etc.
Mini muffins (above)
Berries and apples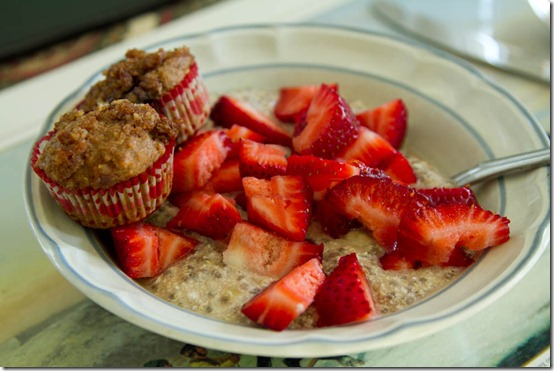 Ok, so these technically weren't vegan overnight "oats" as we know it. For a change, I used quinoa flakes instead of rolled oats, and I must say, I really, really didn't like it. The quinoa flakes virtually disappeared in the mixture, save for the tiny quinoa "tails" giving a gritty texture on the tongue. Next time, I will certainly stick to rolled oats! How should I use up my quinoa flakes? Cookies? Granola bars?
Other highlights of the weekend included lots of red wine, dairy-free strawberry basil gelato, walks and lounging instead of "workouts", catching up with family, three cats brawling on our bed at 3am, and my skin feeling sun for the first time in months. And there is still a day to go. What more could a girl ask for?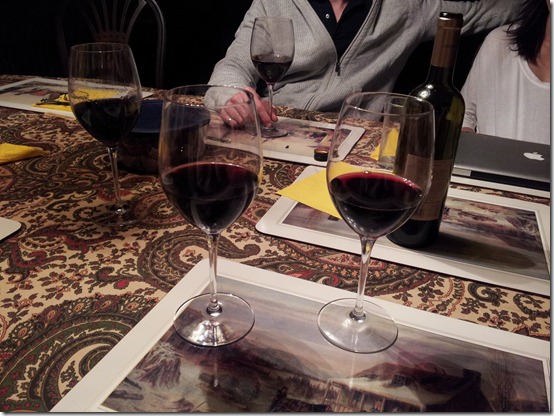 For the rest of the pictures, see the photo gallery below.