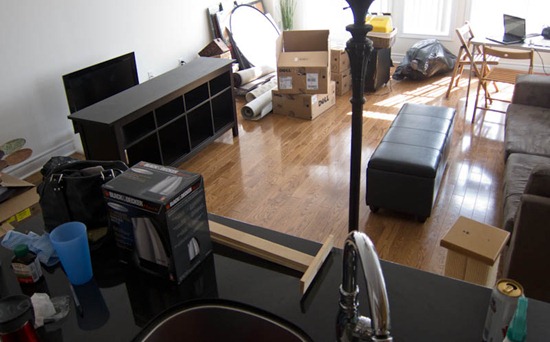 This is the 18th time I've moved in 28 years.
[Thanks to my mom and Kristi for counting our moves last night!]
Among those 18 moves, I lived New Brunswick, Florida, North Carolina, Georgia, and Ontario. We moved a lot when I was growing up because of my dad's various sales jobs, so moving really isn't that big of a deal to me. Don't get me wrong, the actual moving part is super stressful (especially when staging and selling a house for 6 months), but once I'm finally unpacking in the new place, it's a big sigh of relief. I love a fresh start and a new city to explore. It also helps that we moved less than an hour away because we still have friends and family nearby (and most are closer now which is nice). Moving across country is a whole other ball game, so I won't even pretend that this is comparable.
Before Eric and I met, he moved just 1 time! He was born in Calgary, Alberta and he moved into our old house shortly after birth. When we first met, I couldn't believe that he lived in the same house for 18 years. It's a foreign concept for me to be in a place for that long. Since we met, he's moved 5 times, however, 3 out of 5 moves were university related so surely I can't be the one to blame. ;)
I thought this move was going to be tough on him, but it hasn't seemed to phase him in the least. Instead it was me getting teary-eyed yesterday (especially when I said goodbye to my two garden beds with tiny sprouts coming up), but Eric quickly reminded me this wasn't the final goodbye…
"You know we're coming back Monday, Tuesday, and Wednesday night to clean and move things for donation, right?"
I guess I will have another chance for my goodbyes a few more times!
In the meantime, here are more pictures from the weekend. Remember when I said that things were moving along quickly and going faster than I expected? Well, scratch that. Moving day, quickly turned into moving day #1 and #2 and I don't think the boxes will be unpacked for at least a week or two. All in due time, though.
On Thursday and Friday, I went to the new place to clean and move boxes in. The cable/internet guy also came and hooked us up. Our internet is about 10 times faster in the new place…a nice bonus of living in a city.
I had a cleaning + TLC wedding marathon until about 11pm Friday night. Good times!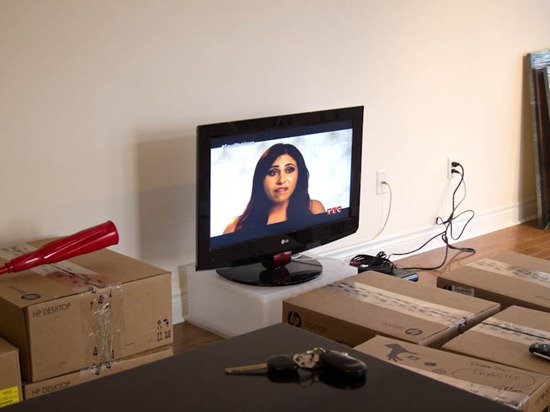 This kitchen is where most of my cookbook will be created! It's a tight space for cupboard storage (I'm going to need your help with storage ideas at some point!), but so far I like the work space. There is a lot less walking back and forth compared to my old kitchen. I also enjoy the floors. We had slate floors in the old place and they gave me a ton of heel pain standing on them for hours a day, not to mention they were horrible to keep clean.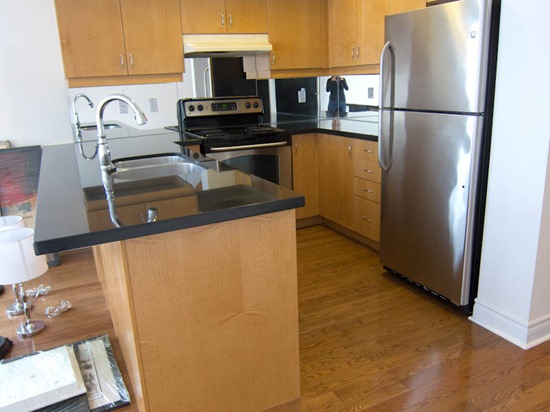 I packed up the old fridge and unloaded it into the new one.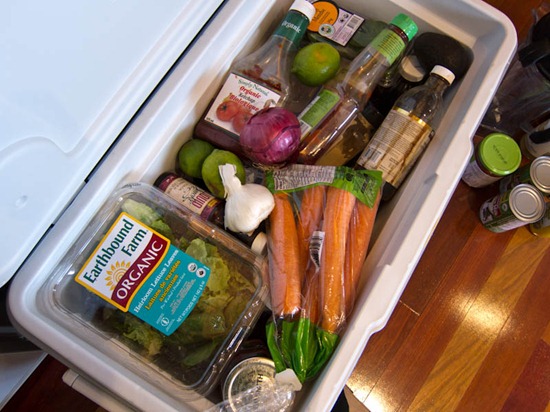 and cleaned all the baseboards, bathrooms, and floors.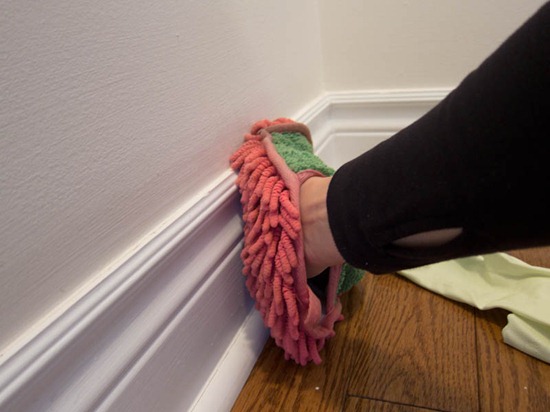 This is what it looked like on Saturday: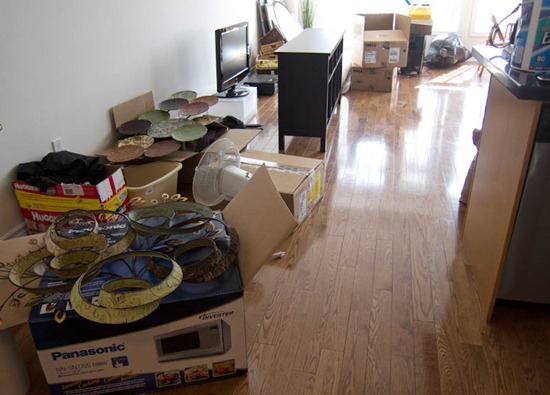 and this is what it looked like over 24 hours later: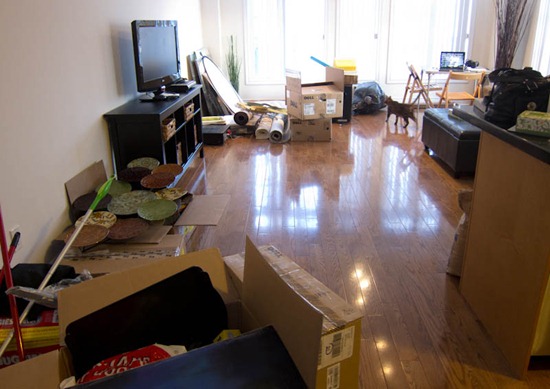 I surely hope you weren't expecting it to be organized and set up! We're waiting on a few pieces of furniture to arrive on Friday, so it's a bit hard to unpack until those are set up.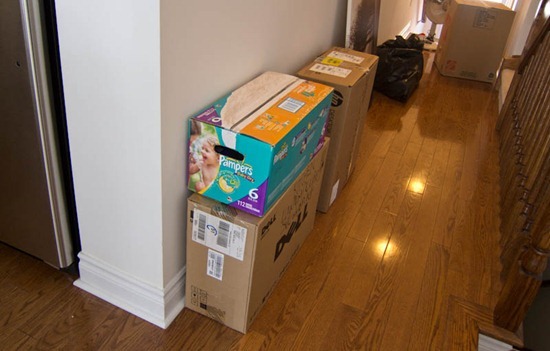 We're turning the second bedroom into a shared office. I'm using this fold up table for a desk until we purchase new ones.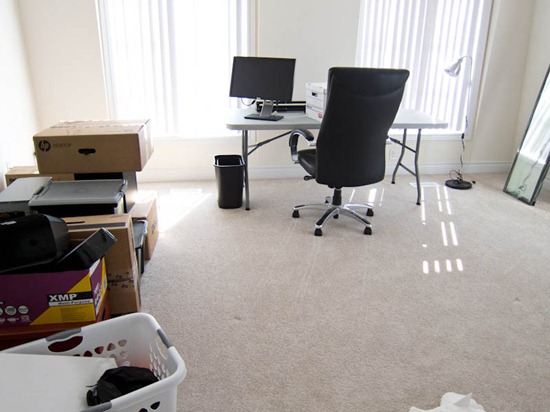 Our bed got assembled…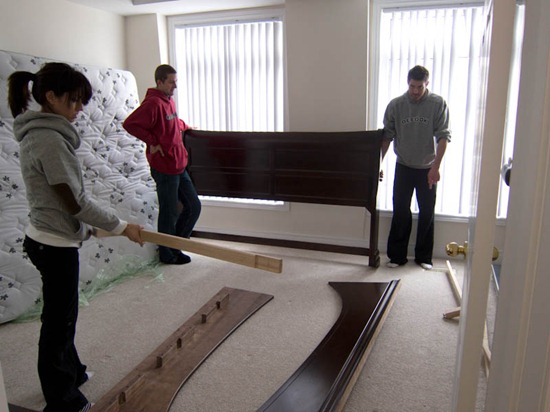 and we all resisted the urge to face plant into the bed and sleep for the next 543 hours.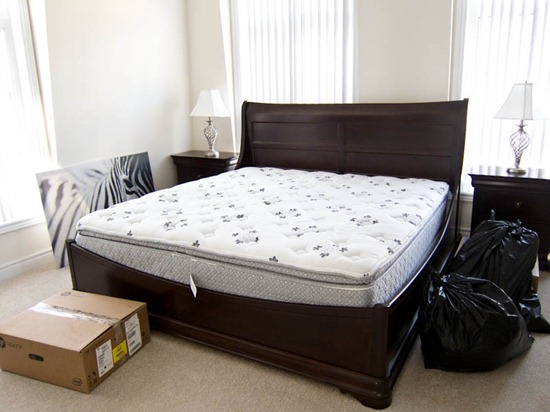 After a second day of moving, Eric, Sketchie, and I cuddled up with a cereal and some Frozen Planet on Discovery Channel last night.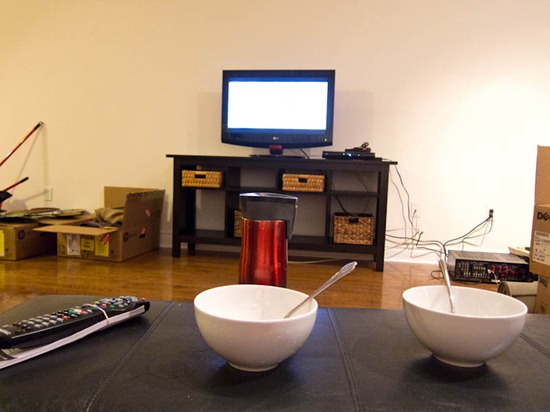 Anyone catch Frozen Planet last night? Incredible! We love the Planet Earth series and this one is great too. We couldn't keep our eyes open past 10pm, so I recorded it for later.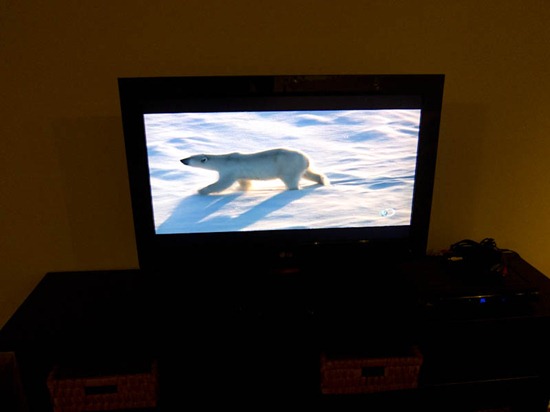 By the way, many of you asked about all the DELL boxes! Both Eric and my brother-in-law Dave work in the IT field, so they have access to computer boxes that would've otherwise been recycled. They make pretty sweet moving boxes, I must say!
I must also say that this reader email gave me a bit of a chuckle last night…
C wrote, "Thanks for sharing, I love all the Dell boxes…after all the Apple hype…I had a good laugh."
heheh…