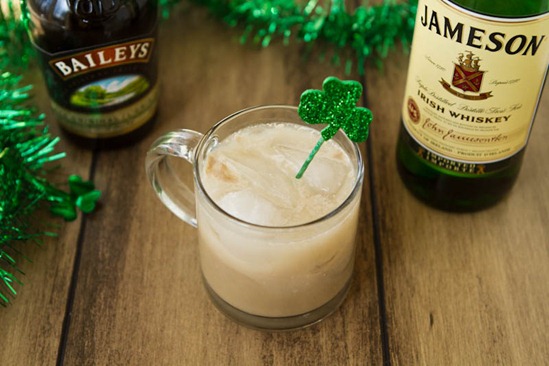 It's a lame Monday morning with 1 hour less sleep than usual and you're probably thinking about this weekend.
So let's talk St. Patrick's Day. :)
It's on Saturday. Fun will be had. Drinks will be consumed and parades will be watched. And we'll probably be missing a lot more than 1 measly hour of sleep. Consider today your sleep deprivation training for the 17th.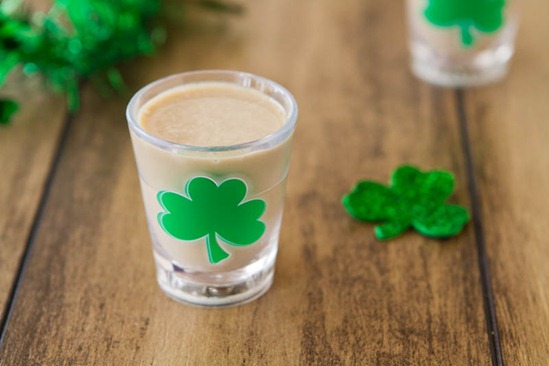 Picture with me if you will, a thick and creamy homemade Baileys Irish Cream, free of any glycerol monostearate, dairy cream, refined sugars, maltodextrin, artificial flavours, modified milk ingredients, and colour.
I have no idea what I just typed.
Using just 5 natural ingredients, this homemade Baileys has a light hint of coconut and espresso. It's vegan, but you'd never know it.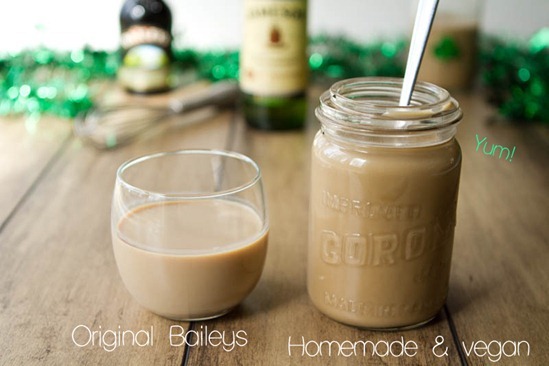 I also never would've guessed that Jameson Irish Whiskey would be vegan either. Who needs Guinness when you have this bad boy?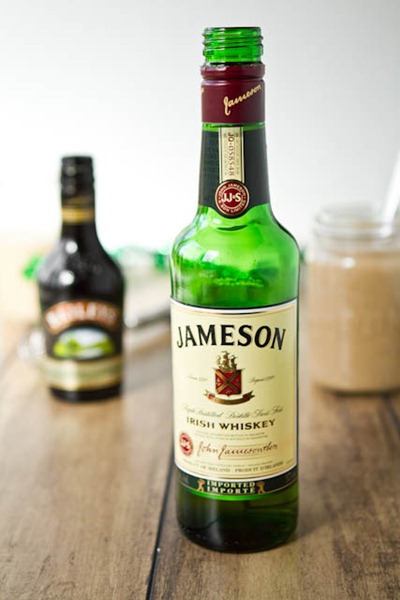 Last year, when I was putting together one of my vegan recipe round-ups, I came across Janessa's submission for her vegan Baileys Irish cream. I suddenly realized that a homemade version didn't look so difficult after all. I filed the idea away for later and finally got around to trying out my own version last week.
Coconut milk provided the ultra creamy texture. I "cooked down" the coconut milk with some Sucanat (or use brown sugar), until it thickened, for about 10 minutes.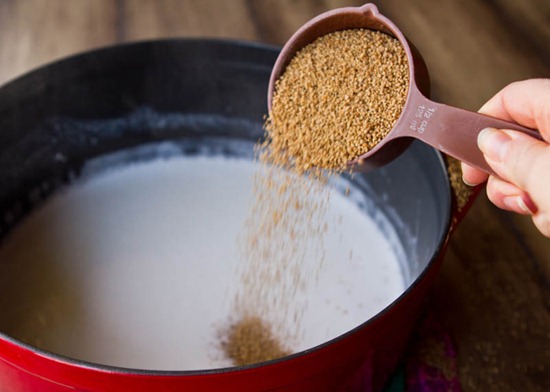 During my first trial, I cooked it down too long and discovered how to make vegan condensed milk!!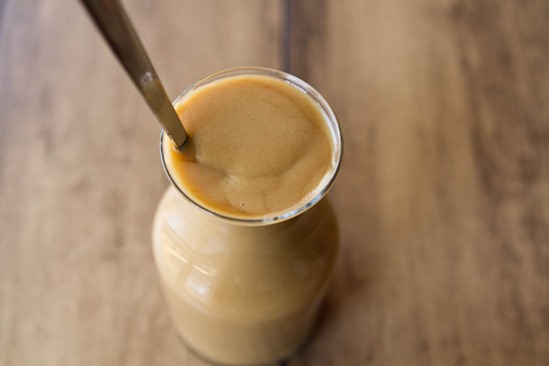 Check out how thick and creamy this is after about 20 minutes, cooking down 2 cans of full fat coconut milk and 1/2 cup of Sucanat. I'll have to use this in a baking recipe…it's crazy delicious.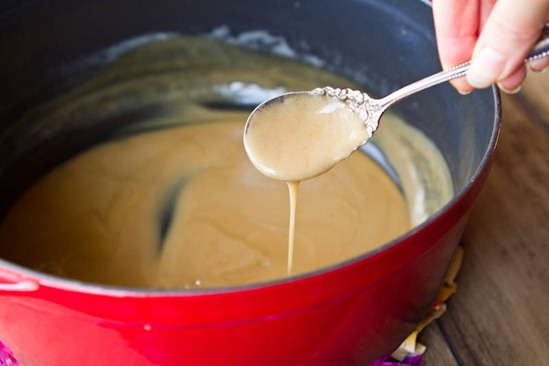 I decided that I didn't want it that concentrated for the Baileys, so I bottled up the first attempt and went back to the drawing board. This time, I only boiled it for about 9-10 minutes, instead of 20. It was perfect..slightly thick, but not overly so. I removed it from the heat and stirred in the rest of the ingredients.
Like this homemade espresso. ZING!!! Can you tell I drank espresso all weekend long? You can use coffee too, but I wanted it bold.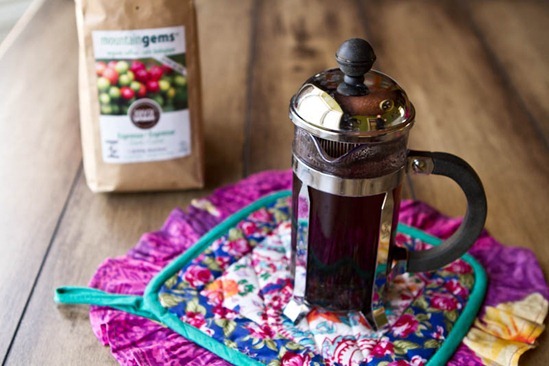 Let's just say that I didn't feel the effects of the time change at all…..wheeeeeee.
However, my hands may be a bit jittery.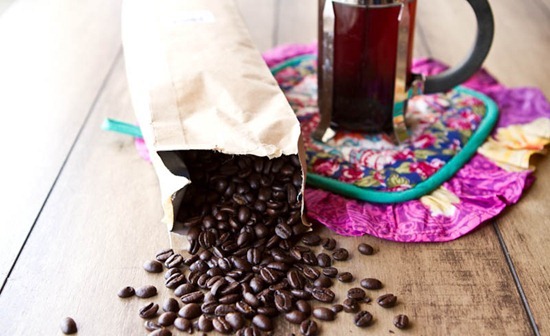 With a pinch of salt and a hefty dose of Jameson, it was complete..and incredibly easy to make! My batch made about 3.5-4 cups, as shown below. The actual yield is unknown because there was a lot of sampling going on!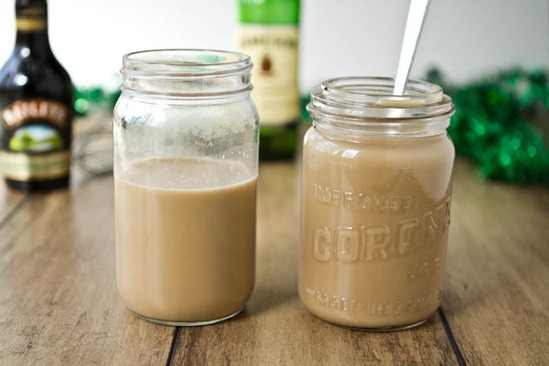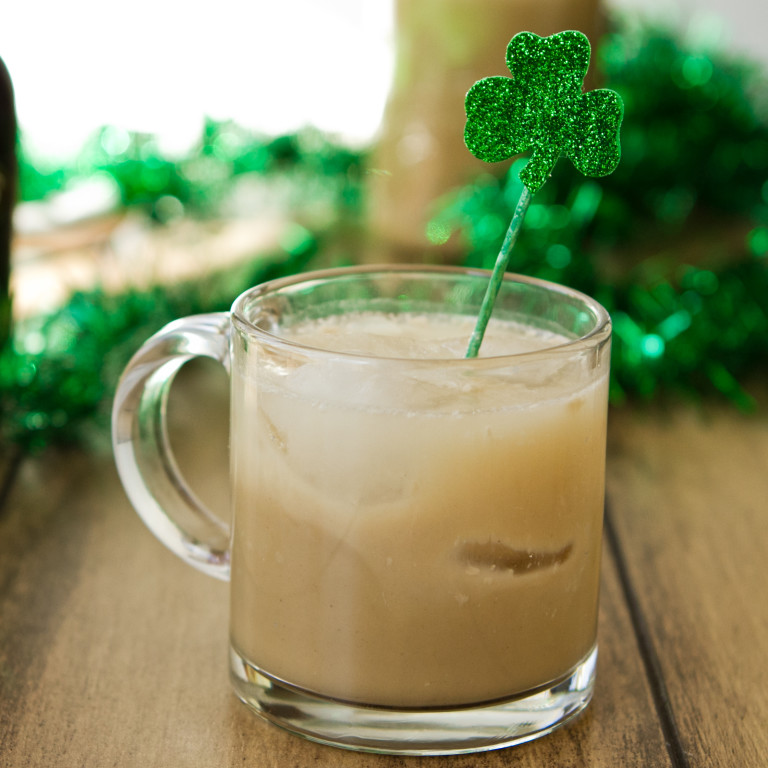 Homemade Baileys Irish Cream, made vegan.
Vegan, oil-free, soy-free

Yield
3.5 to 4 cups
Prep time

Cook time

Total time

Ultra creamy and delicious, this vegan Baileys will knock your socks off. And not just because it's strong!
Inspired by Janessa.
Ingredients
1 can light coconut milk
1 can full-fat coconut milk
1/2 cup Sucanat (or brown sugar should work)
3/4 cup strong espresso or coffee, or to taste
3/4-1 cup Jameson Irish Whiskey, or to taste
pinch of salt
Directions
In a medium or large pot, add the cans of coconut milk and whisk. Now whisk in the sugar. Bring to a low boil, stirring frequently. Simmer for about 8-10 minutes, while stirring frequently, until it cooks down and thickens slightly.
Remove from heat and stir in the espresso or coffee. Don't have a coffee maker? Just buy a cup from the coffee shop and use that. Add in espresso/coffee to taste.
Add a pinch of salt and finally the Jameson, to taste. I added about 3/4 + 2 tbsp of whiskey and it was strong, but so is the original! Make it as strong or weak as you prefer.
Store in sealed jars and serve over ice, with coffee or tea, or in baked goods. The whiskey and espresso settles to the bottom of the jar slightly, so give it a good stir before using. I'm not positive how long this keeps in the fridge, but it's been good in our fridge for a couple days now and I expect it to last 4-5 days. Well, not technically…!
Tip:
I'm thrilled with how this turned out. It's very strong, but then again, the original Baileys is as well and I wanted it to be as close to the original as possible.
You can serve it over ice…
Nutrition Information
(click to expand)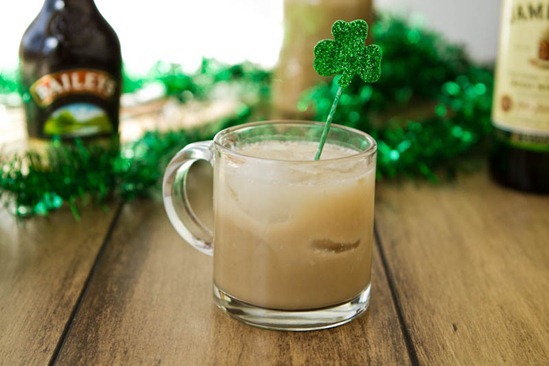 Add a shot to coffee or tea…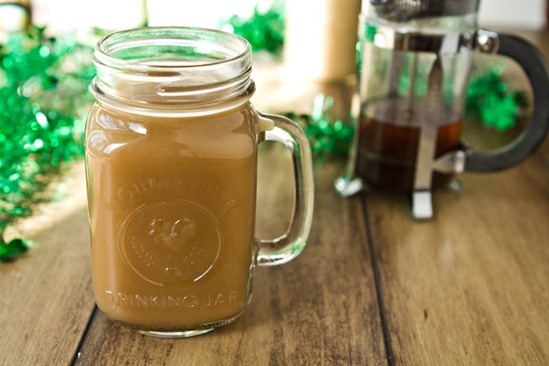 or even bake with it…yessss.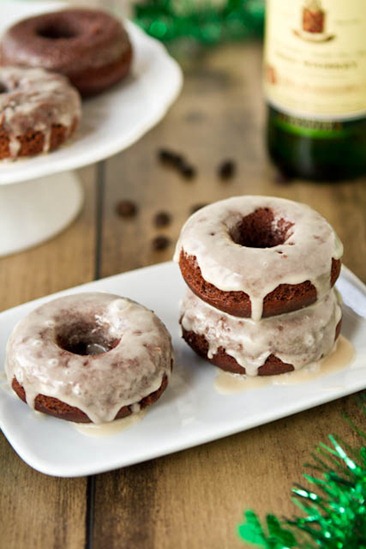 Now I just have to find a way to sneak my Baileys into the pub…