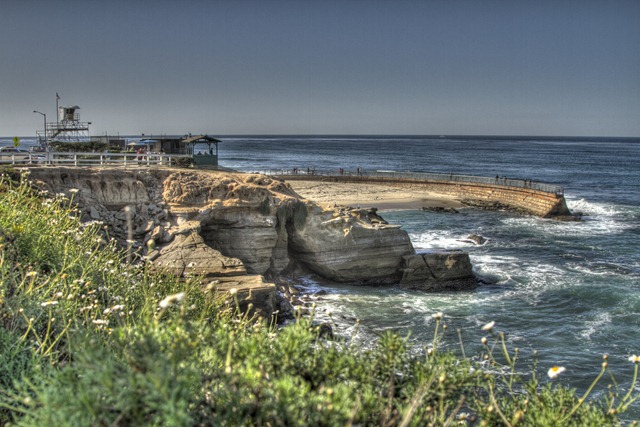 On our second and last day in San Diego (and final day of the trip)  we did a mini road trip along the coast! We drove through Del Mar and Encinitas and explored the beach towns. This was so much fun and the weather was gorgeous!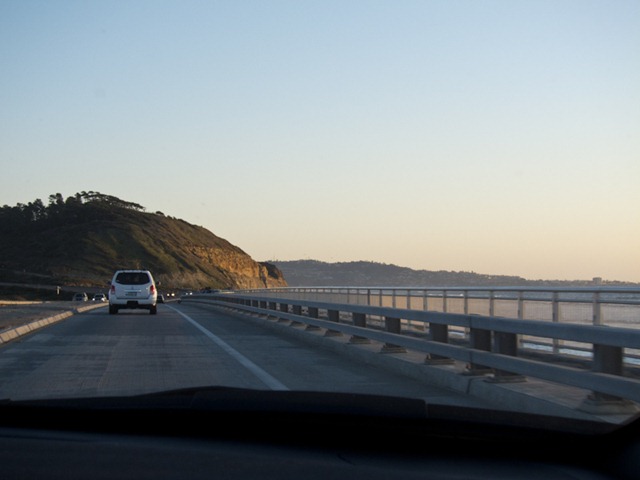 We popped into Whole Foods for a quick bite to eat along the way: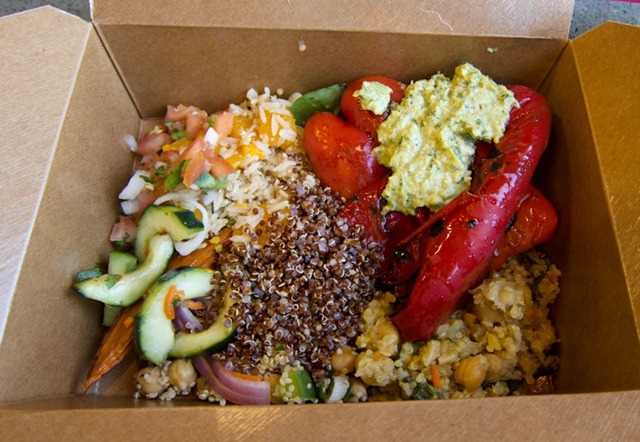 I don`t know what was better, the meal, or when we realized how much cheaper the Whole Foods bar is compared to here in Ontario. Our bill was at least 40% less than it normally is. Tears of joy, tears of joy.
I didn't do a great job documenting our road trip, but the sights were beautiful.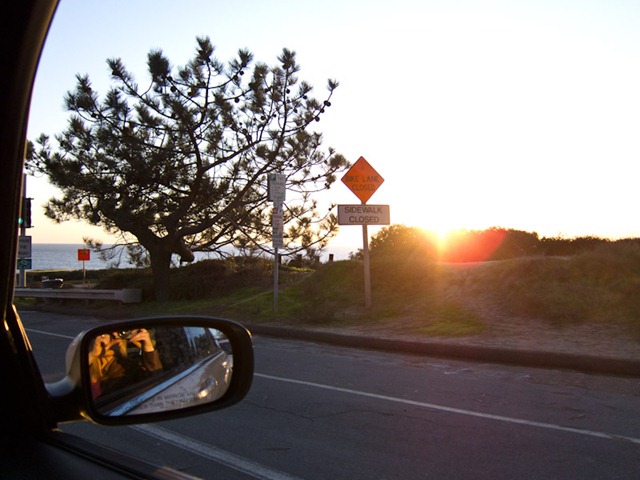 Maybe it's a good thing I didn't attempt many pics…those "shooting from the car pictures" never seem to pan out! I try to take a shot of the ocean and all I get is a concrete highway median.
We made it back for the sunset in La Jolla again! This time we took pictures from the beach (instead of up on the cliff) and we had a totally different perspective.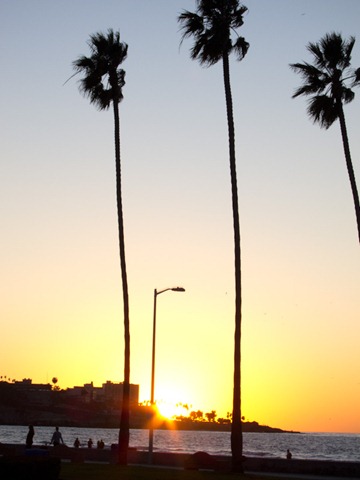 Om.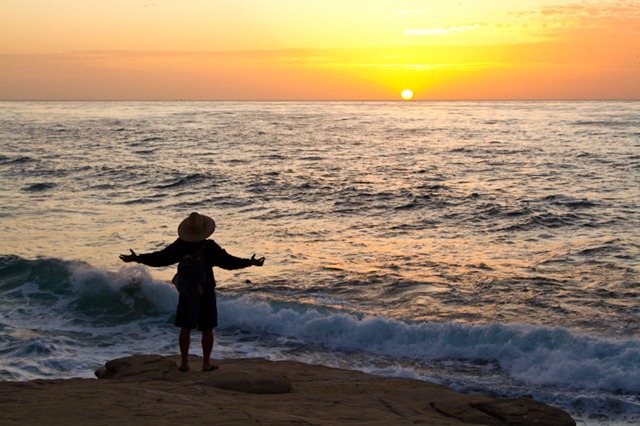 I told you the people here are chill.
After relaxing in the hotel room for a bit, we drove to Encinitas to try out The Lotus Cafe that we came across earlier in the day.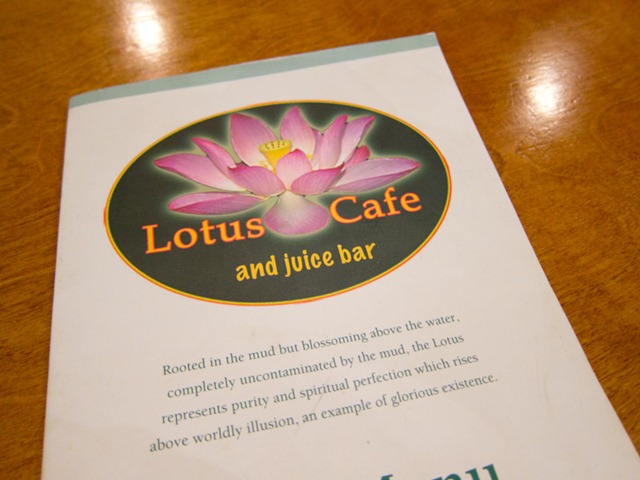 Similar to Rancho's, Lotus cafe offers a wide variety of omnivore, vegetarian, gluten-free, and vegan options. If only more restaurants made it this easy! I immediately loved the menu in this cafe. Check out the legend…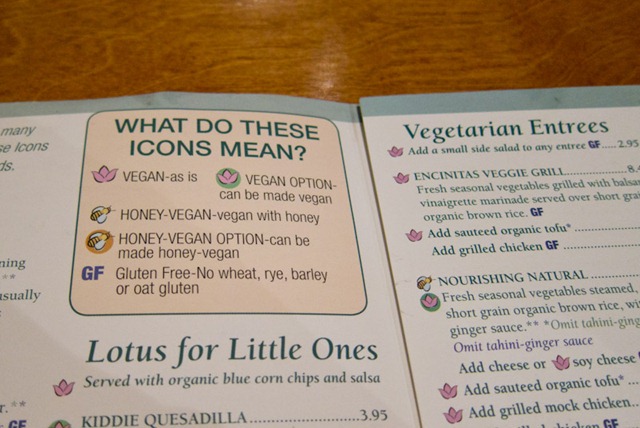 After discovering our obsession for vegan nachos the night before, we had to try the vegan nachos at Lotus made with organic blue corn chips topped with vegan cheese, salsa, and guacamole.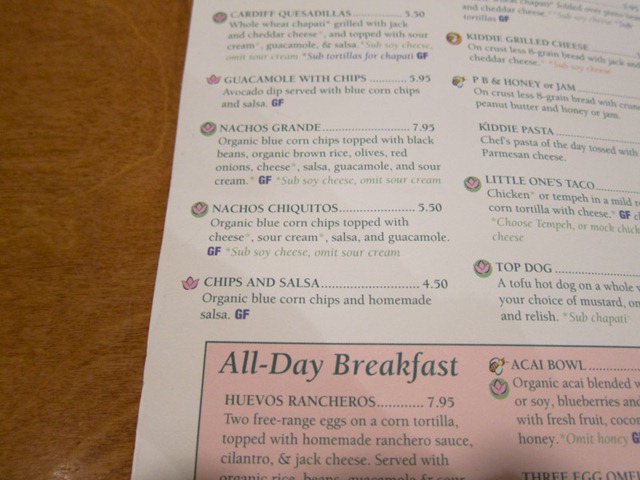 The nachos were great, but Rancho`s still has the win!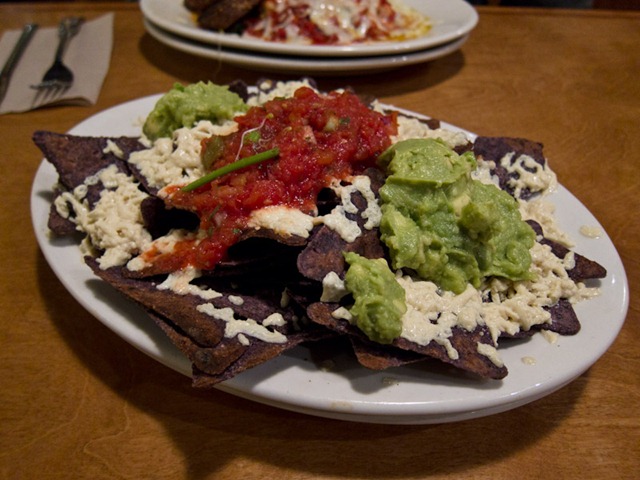 Eric ordered the lasagne made up of spinach pasta, ricotta cheese, fresh veggies, and marinara sauce. He said it was great.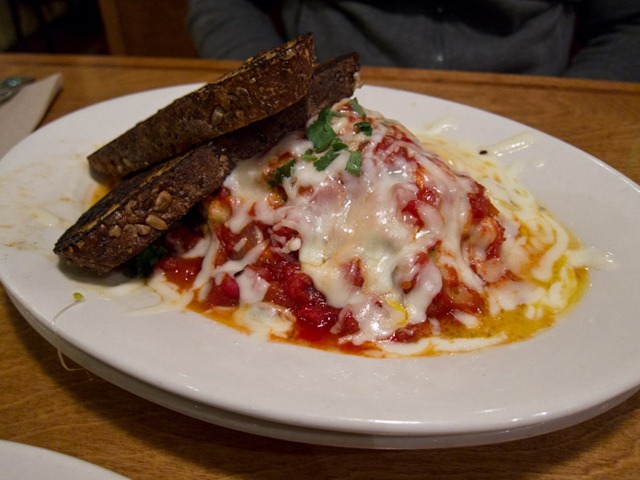 I wanted something spicy to warm me up, so I ordered the Indian Curry Bowl made up of fresh steamed veggies with an Indian curry sauce served over organic brown rice. It was light, low on the oil, and fresh, but it wasn't as spicy as I expected it to be. It could have used a bit more curry in my opinion. All in all though, it was a nice light meal and a nice change up from a few heavy ones while traveling!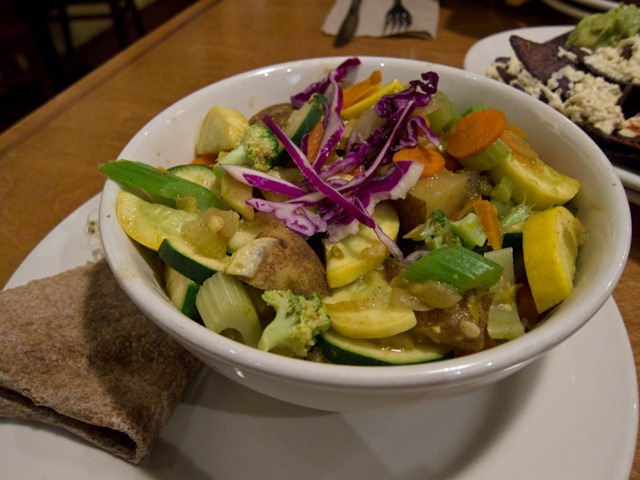 As we were finishing up our meal, this beautiful California girl walked up to us and introduced herself as Sarah, an avid blog reader. Small world! Sarah if you're reading this please shoot me an email as I have a question for you…I'm not as awkward over email, I promise. ;)
Since my meal was so light there was obviously room for their vegan dessert bar.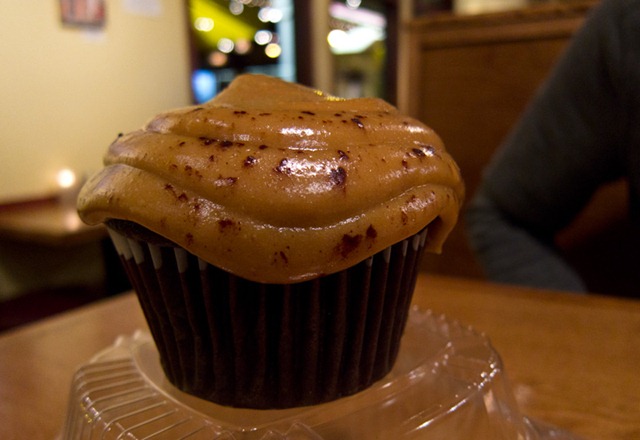 This vegan peanut butter chocolate fudge cupcake was anything but light, but it was the perfect ending to our vacation. The peanut butter frosting was so buttery and not super sweet. A great way to end the trip!
Our stay in California was short and sweet, but that just means we'll have to go back soon! Thanks to everyone who provided us with suggestions on what to see and do. We actually got home last weekend (and were already gone before I posted), so we'll have to take you up on your suggestions next time.
When I got home, I edited some of my favourite photos in HDR format (high dynamic range imaging) which is when image files of differing exposures are merged together. The HDR format is new to me, but very fun to learn. I set my DSLR so it took 3 pictures at once (one at –2 exposure, one at normal exposure, and one at +2 exposure) and then post-processing I merged the images together. It creates a fun 3-D effect and works great for travel photos.
Anyways, here are some of my favs!
NYC: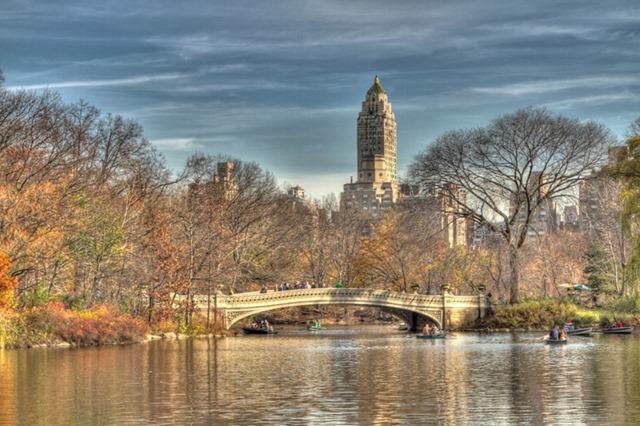 Love love love the 3-D look of this one: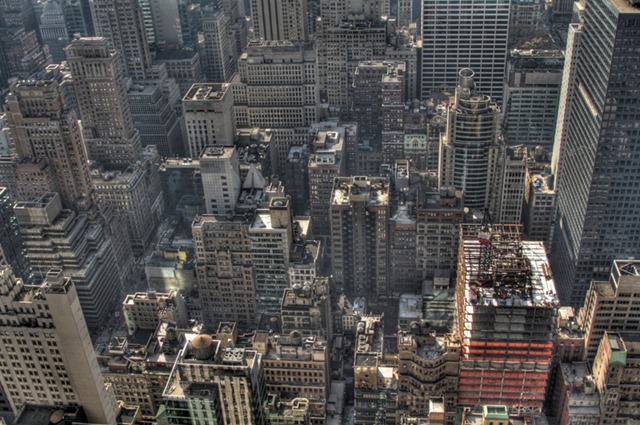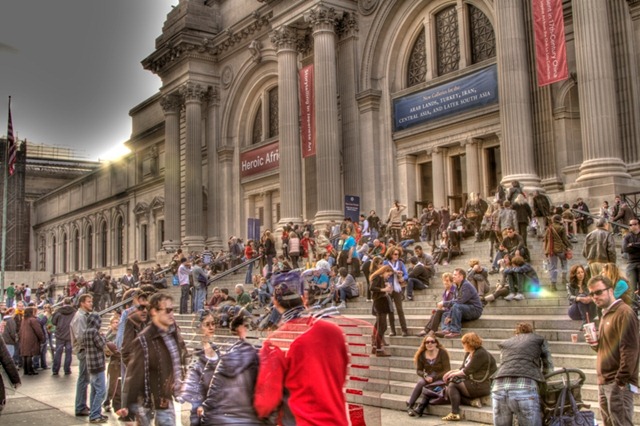 San Diego: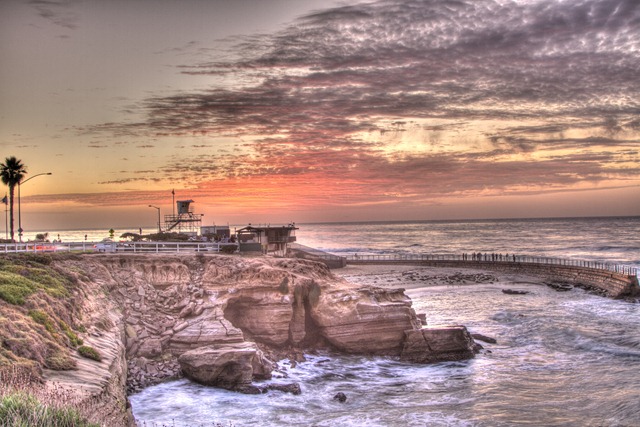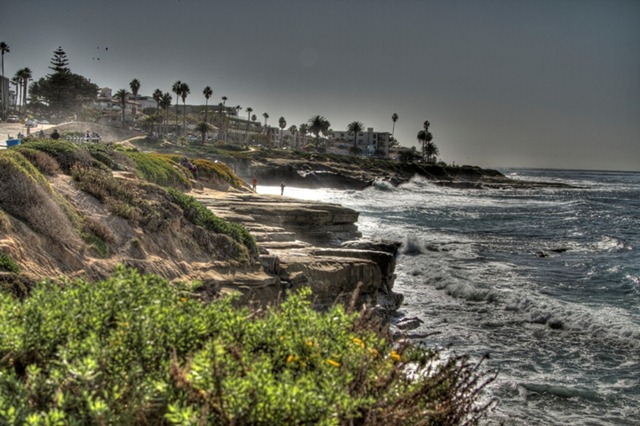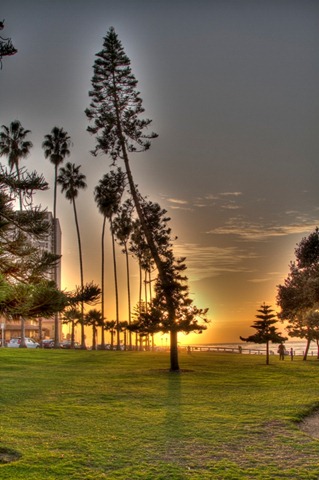 I'm hoping to create a few more and frame some of them.
Have a great Friday!