After a deep sleep, we were up around 7 to start our second day of travels around NYC! We lucked out with the weather once again with sunny skies and highs expected to reach 20C. After getting ready, we headed to a nearby breakfast & lunch place called Le Pain Quotidien.
Le Pain Quotidien features fresh artisan breads and other wholesome breakfast options made from mostly organic ingredients.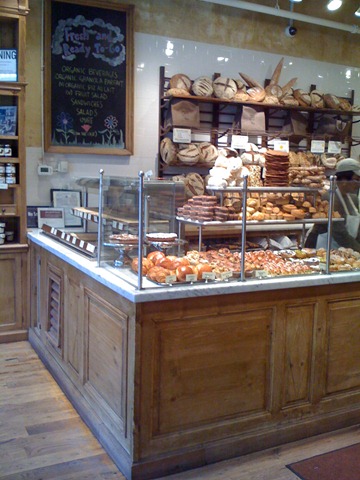 [source]
We absolutely fell in love with the atmosphere and the food! Everything was fresh, wholesome, and delicious.
We were brought out a vegan Apple and Cranberry Cannele, compliments of the chef because there was a bit of a wait. It has a lovely apple and cranberry custard-like filling with a crispy exterior. Excellent!!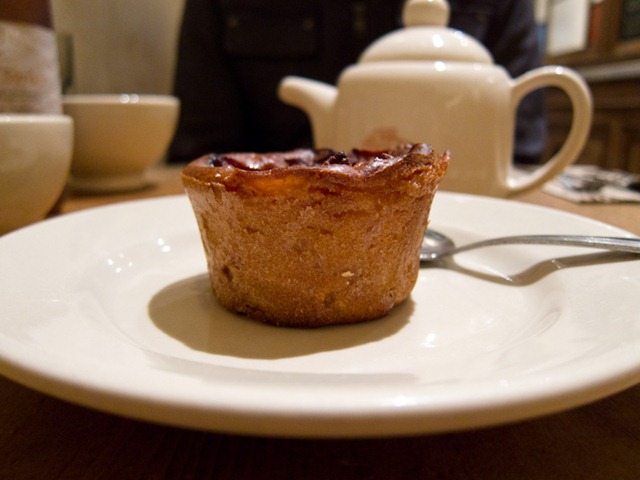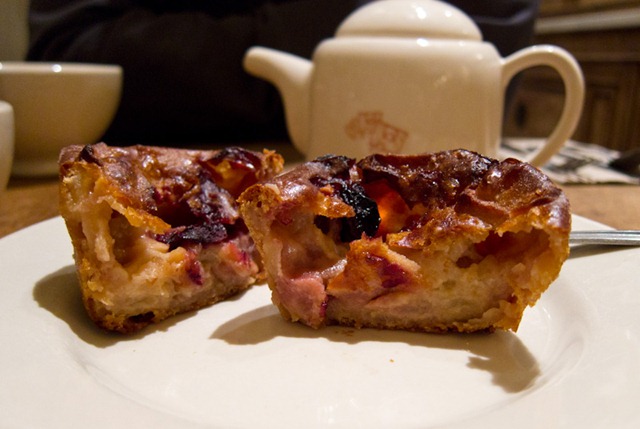 I had the steel-cut oatmeal with almond milk and fresh berries. I loved that they indicated vegan options on their menu too. The steel-cut oatmeal was perfect- nice and chewy like it should be!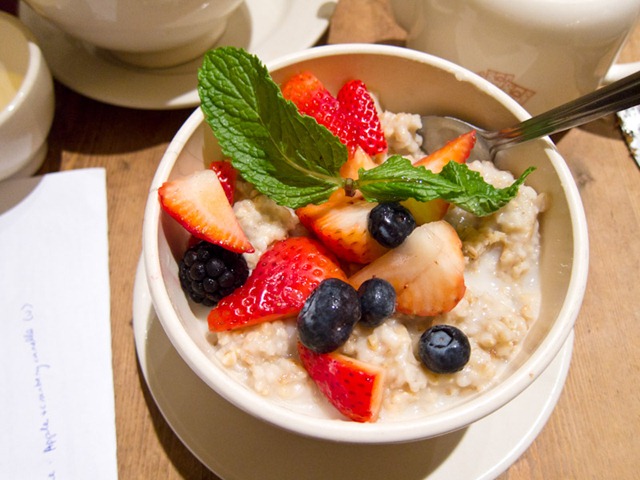 We also shared a bowl of fruit.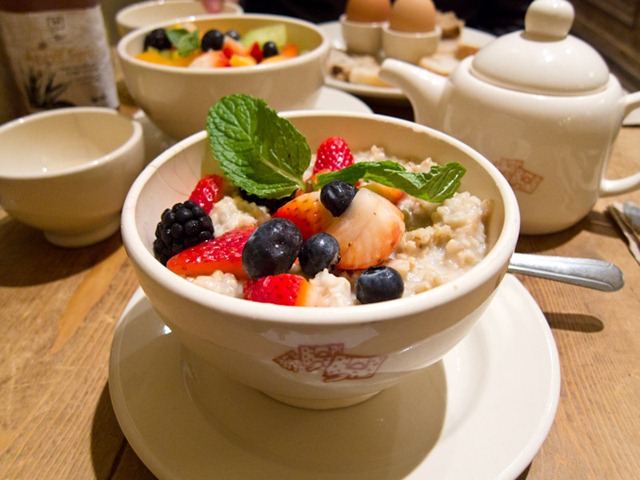 Eric had two boiled eggs with a fresh bread selection.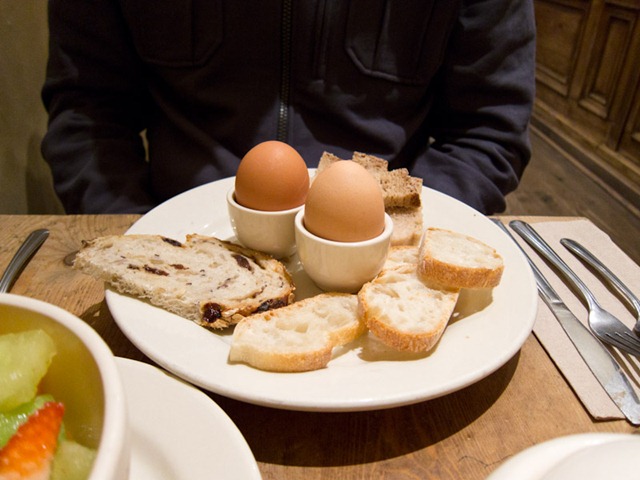 After breakfast, we walked all over Manhattan to explore the sights! We went to the Rockefeller Center first.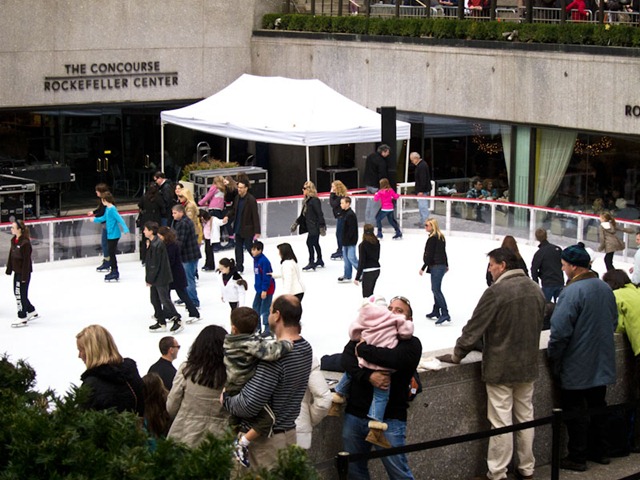 Lots of people out taking advantage of the nice morning weather!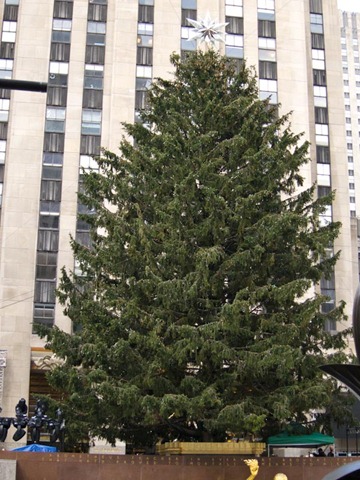 We heard from a friend that the Top of the Rock Observation Deck was a great place to see views of the entire city, so we took advantage of our early morning and beat the line ups.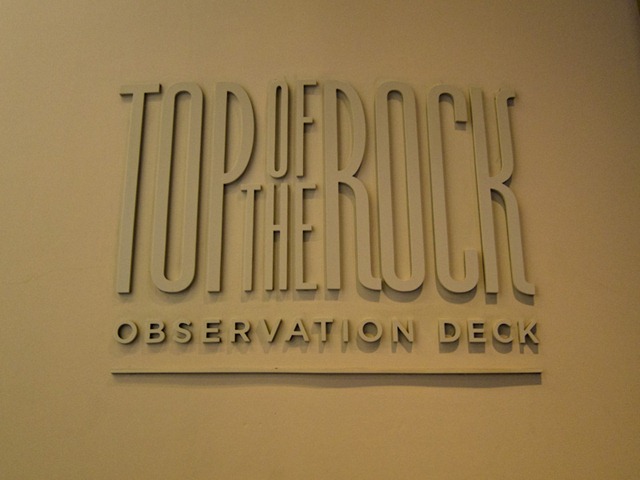 Awesome views!!! And a great morning to go up.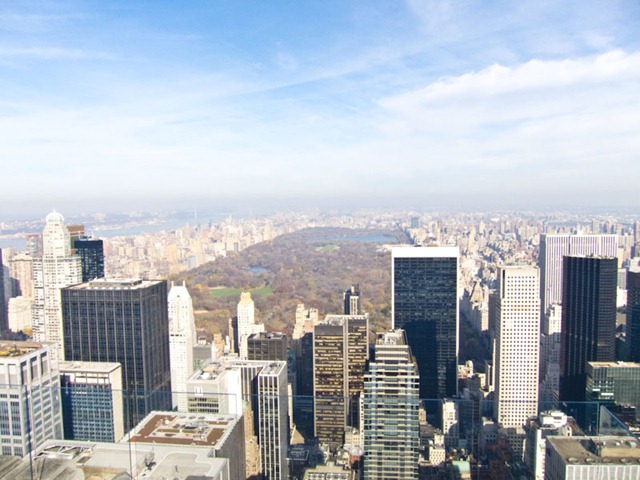 Soon after we were headed to the World Trade Center Memorial.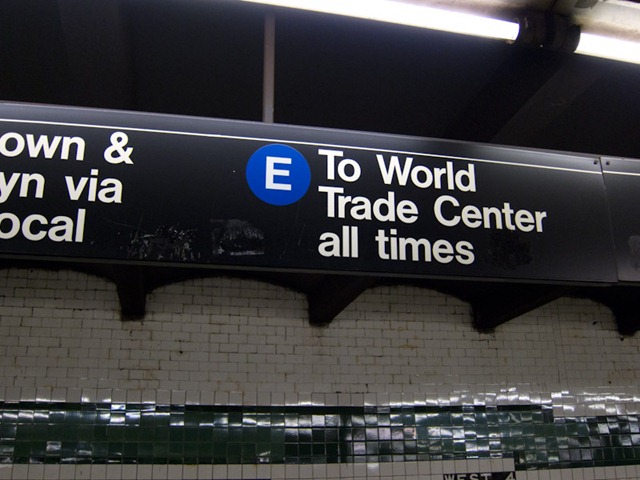 This was a very sombre part of the trip and I didn't feel inclined to snap a bunch of pictures, but I did take a picture of the new WTC buildings that are going up right now. They are truly breathtaking. After that, we went to see the 9/11 memorial. It was a really beautiful tribute to those lives lost and quite emotional.
This tribute wall was from another part of town (can't remember where).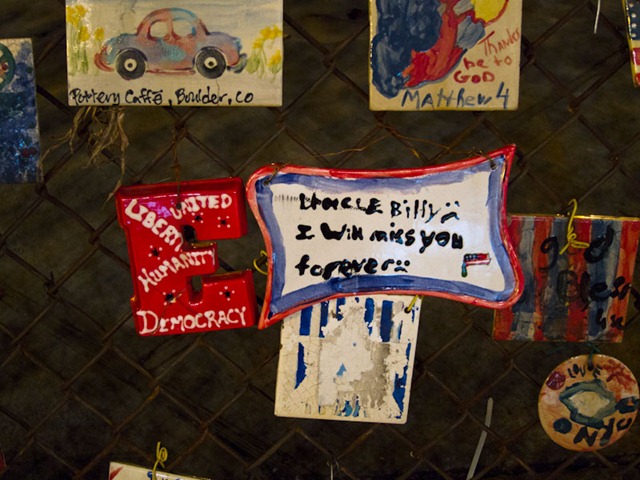 After walking around for a few hours, our appetites returned with a vengeance. We headed to Blossom Restaurant, the sister restaurant of Cafe Blossom, for a bite to eat.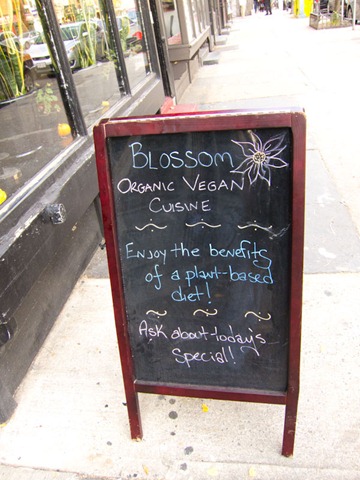 To start, I ordered Blossom Greens with cherry tomatoes, jicama, carrot, pumpkin and sunflower seeds in ginger teriyaki dressing. It was excellent.
With mint tea.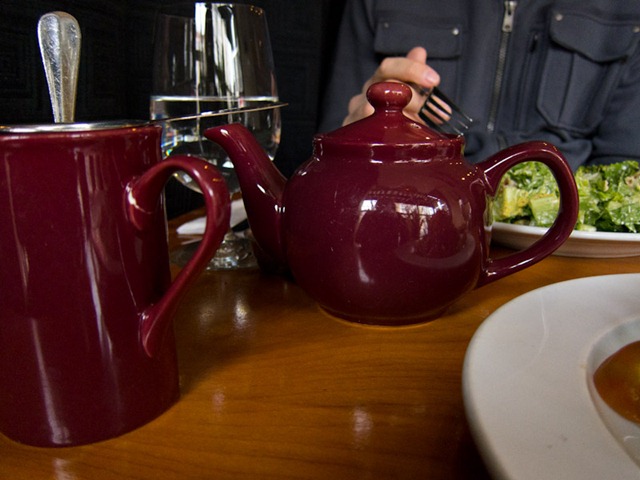 Eric ordered the BLT – Crispy southern fried tofu, tempeh bacon, lettuce, and tomato on ciabatta. He said it was good, but just a bit bland. I took a bite and agreed with him. It just needed a pop of heat to it.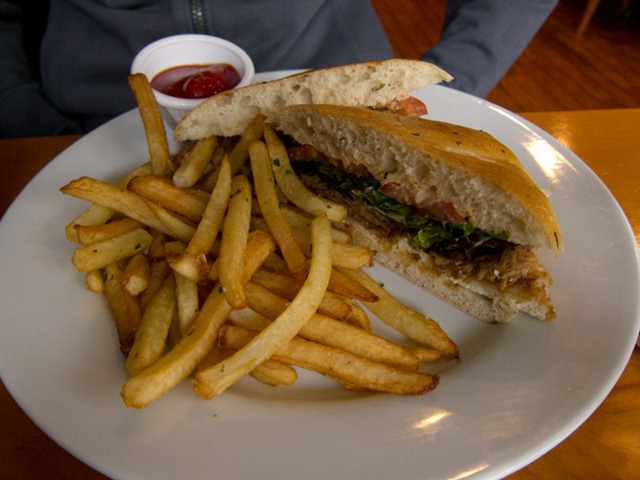 For my main, I ordered the Blossom Burrito – Black beans, rice, avocado and vegan cheese, served with field greens. It was good, but not the best vegan burrito I've had. The flavours were a bit off to me.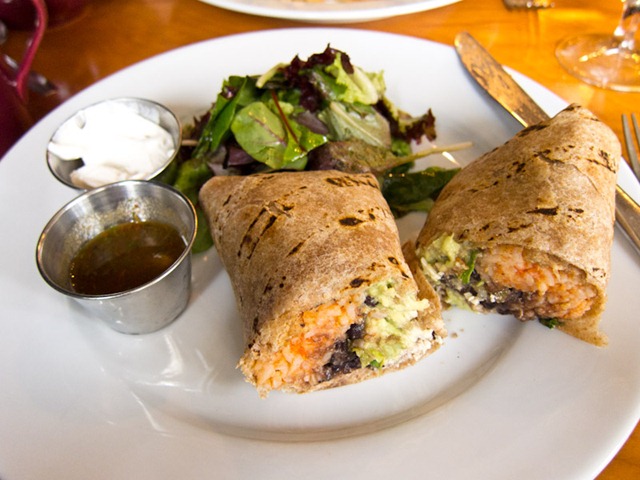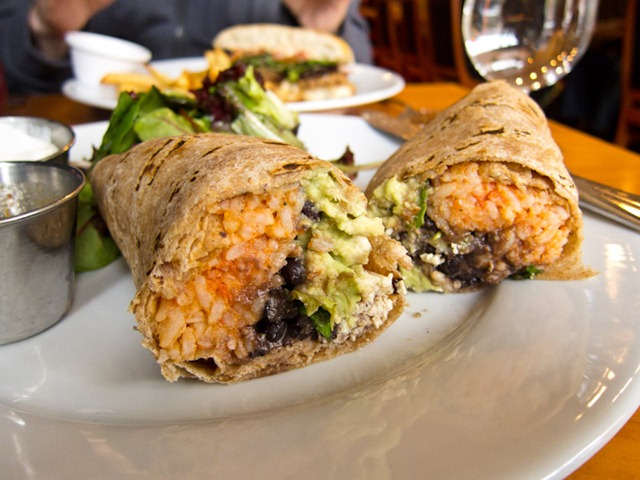 Overall the meal was quite good, but compared to Cafe Blossom, we both preferred our meals at the cafe much more.
After lunch, we headed to the Chelsea Market, which I already blogged about (thanks for your amazing enthusiasm for the giveaway by the way!!)
Eric gobbled up a Gelato!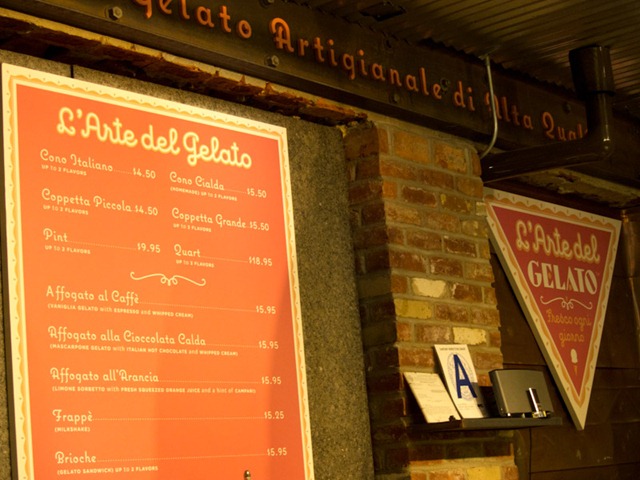 We made it back to our room around 6pm, rested our legs, and headed out for dinner not long after. Eric was craving pizza, so we walked to John's Pizzeria, one of the rumoured "Best" pizza spots in NYC. Maybe some of you native NYCers can chime in on this debate? ;)
heh those pictures look nerdy.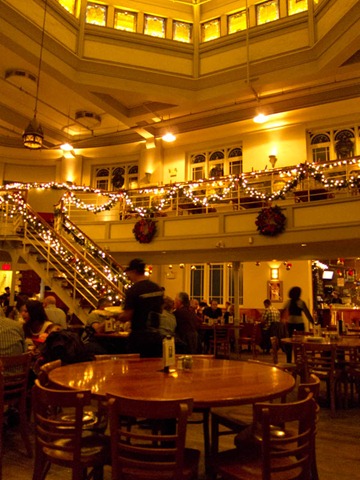 John's has a beautiful atmosphere located in an old church!
Wine & beer to start.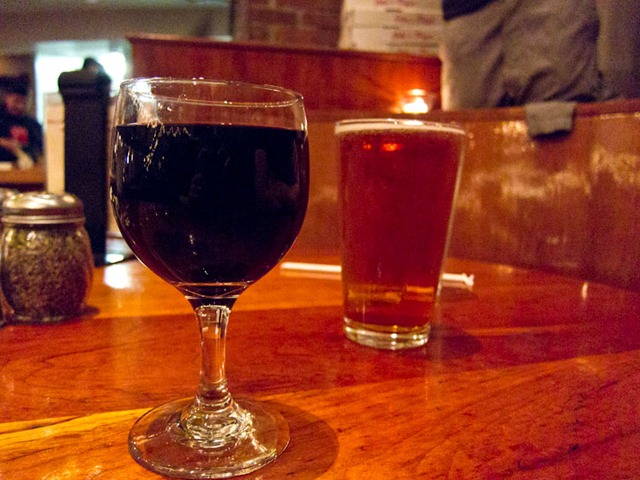 We ordered a veggie pizza with one half with cheese and the other without. Only when it came, Eric's cheese side had no veggies.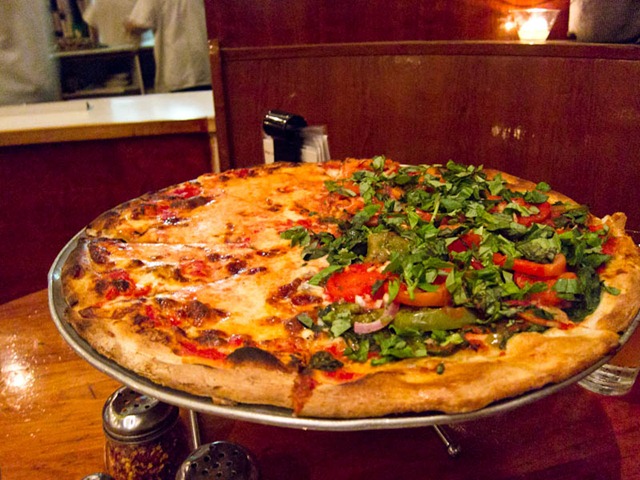 They brought us a new pizza for Eric and then we stuffed ourselves to the brim. Excellent pizza!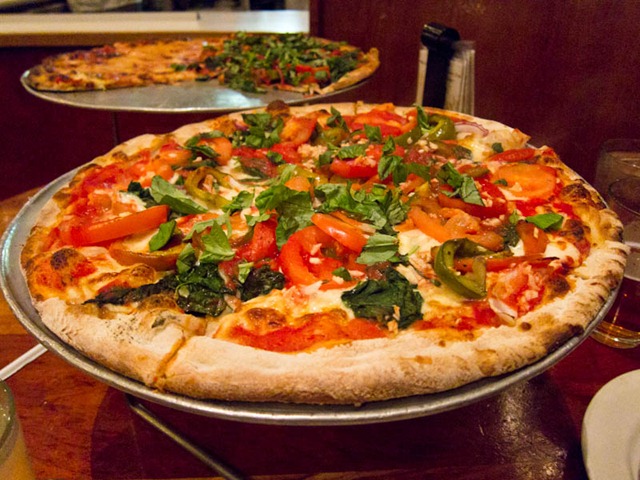 JOHN'S is located right near Times Square, so it was a great time to explore!!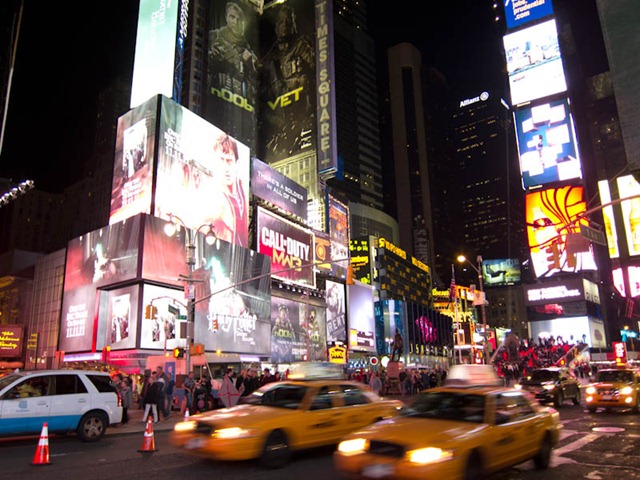 We just stood in the middle of Times Square for a while and took it all in!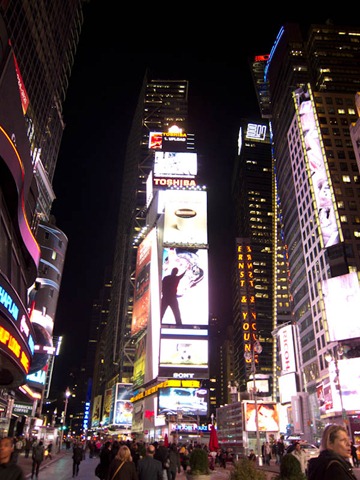 Absolute madness!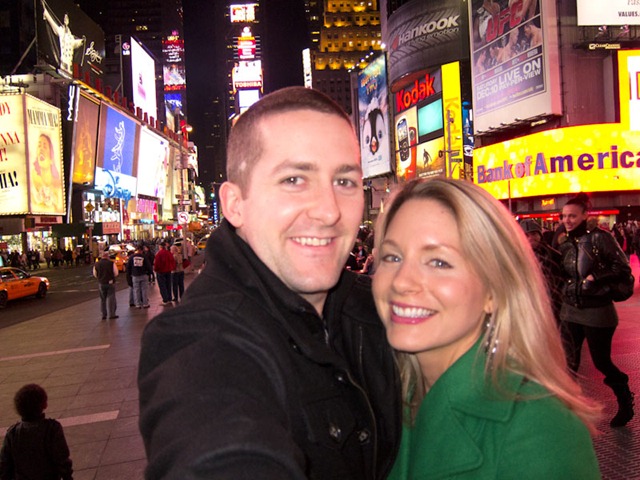 Of course we saw the Naked Cowboy and other interesting characters. heh
For those of you who asked, yes, The Naked Cowboy wears underwear….Tight Whiteys… which leave little room for the imagination if you know what I mean. Truly, two examples of a healthy body image. Let's all be Naked Cowboys in our own minds, mmm kay?