I had my first One Lucky Duck experience in NYC after hearing so many good things about it over the past few years. One Lucky Duck was founded in 2005 by Sarma Melngailis, the co-creator of the Manhattan raw food restaurant, Pure Food and Wine. Sarma started One Lucky Duck to help bring the raw, vegan and organic lifestyle out of the underground and into the mainstream.
At One Lucky Duck, you can find all kinds of amazing raw vegan snacks from raw macaroons to chocolate chip cookies, handmade in small batches in the kitchen at NYC's raw vegan restaurant, Pure Food and Wine.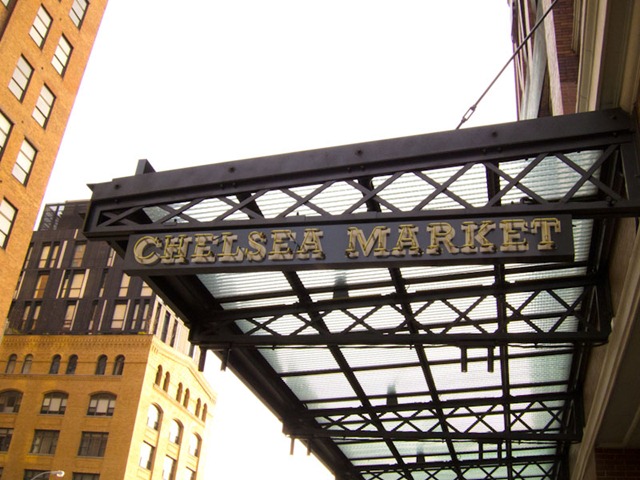 We visited the Chelsea Market location and I was so excited to step inside this cafe!
We did all kinds of NYC sightseeing on this day of our travels, so the market was a nice change of pace after rushing around all day.
I bashfully asked the server if I could snap a picture or two. I don't know about you other bloggers, but I get shy when I take pictures of food…!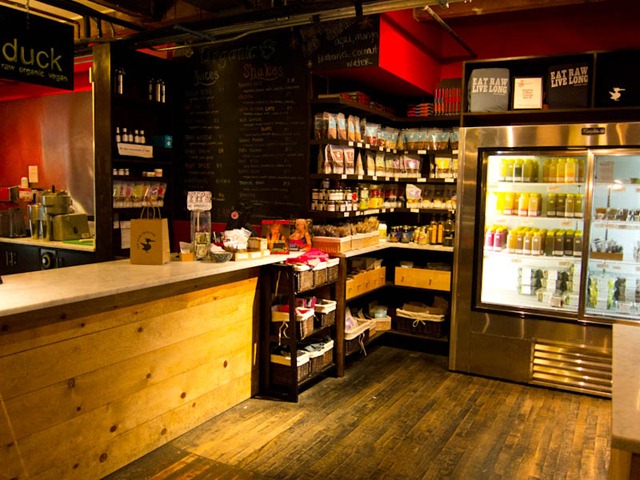 It's a really cute & cozy cafe. All of their products are on the wall including a fridge for fresh juices and whatnot. I got myself a few goodies (macaroons, raw chocolate, and buckwheat crispies) and a shot of wheatgrass for good measure.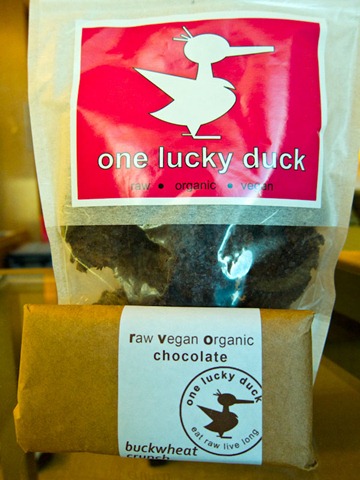 It was hard to choose! I've somehow managed to open everything over the past few days and everything tastes incredible. I especially fell in love with the buckwheat cinnamon crispies (below).  Maybe I can make these at home too? It's on my list. ;)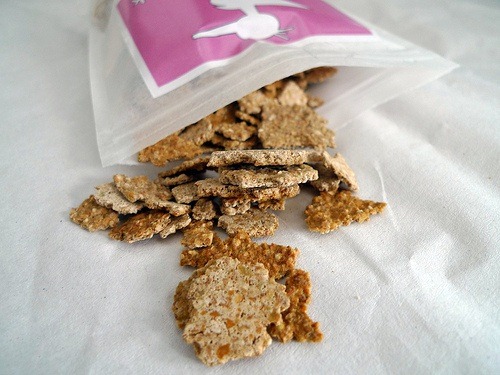 [source]
Since you all can't be here with us (physically, at least) in New York, I thought I would do the next best thing…bring New York's One Lucky Duck goodies to you!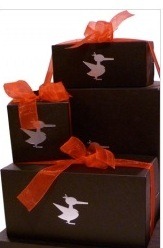 I'm giving away a One Lucky Duck Big Gift Sampler as a personal gift from me to one lucky OSG reader. This is a HUGE box of delicious loot that you can share with family and friends over the holidays or enjoy all for yourself!
What's inside this awesome gift pack?
This One Lucky Duck Big Gift Sampler includes a package each of the following:
aka……some of the most popular goodies from One Lucky Duck. YUM. You can click the links for more product info.
To enter this giveaway:
Leave a comment below telling me one of your favourite vegan foods and I'll pick One Lucky Duck on Tuesday! Goodluck. :)
This contest is open to anyone, anywhere in the world.