After resting our weary legs, the promise of another good meal and fun lured us out of our comfy bed!
We made reservations at the highly-praised Candle 79 for a pre-show meal before heading off to Radio City Hall.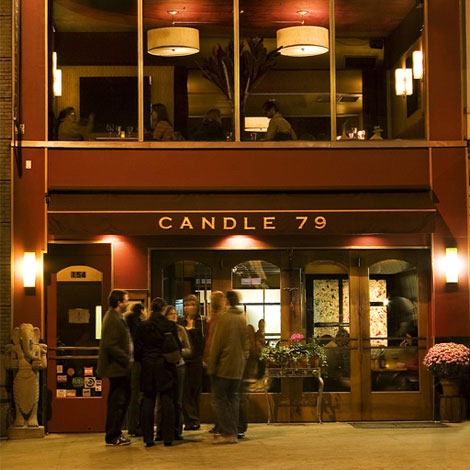 [source]
Opened in 2003, Candle 79 is the upscale, elegant sister restaurant of the famous Candle Cafe. The restaurant features gourmet vegan, local, seasonal, and organic cuisine with an organic wine and sake bar. It has been rated twice as Zagat's #1 vegetarian restaurant!
The atmosphere is elegant and cozy featuring two intimate floors for dining. I started with a glass of organic Cabernet Sauvignon from The Heller Estate in California- a bit fruity (blackberry and dark plum), vanilla oaky, and peppery according to the description. Eric tried the Chardonnay from Sherwood House Vineyard in New York, described as, "bursts of starfruit softened by ripe gala apple with undertones of fresh bread". Delish.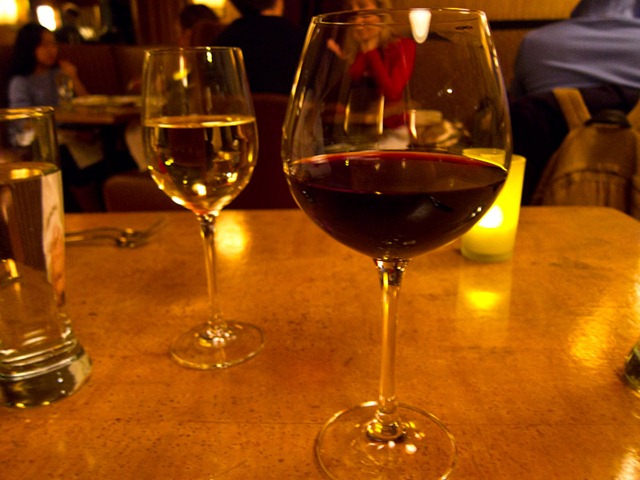 Compliments of the chef, a beet salad while we waited for our appetizer.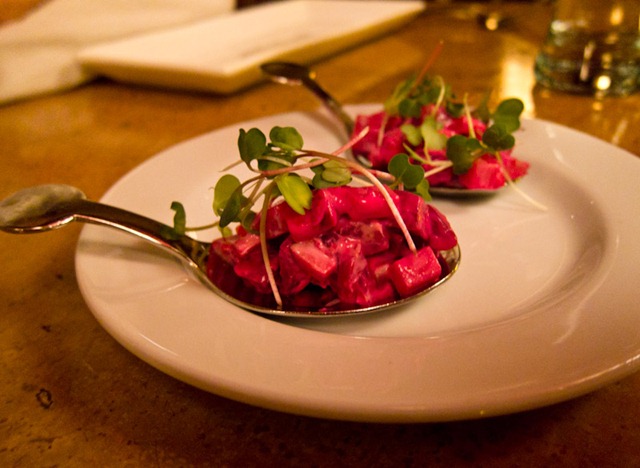 For our appetizer, we shared the seasonal grilled artichoke, onion rings, white beans, and grilled vegetables in a red pepper sauce. This was outstanding and the flavours were spot on.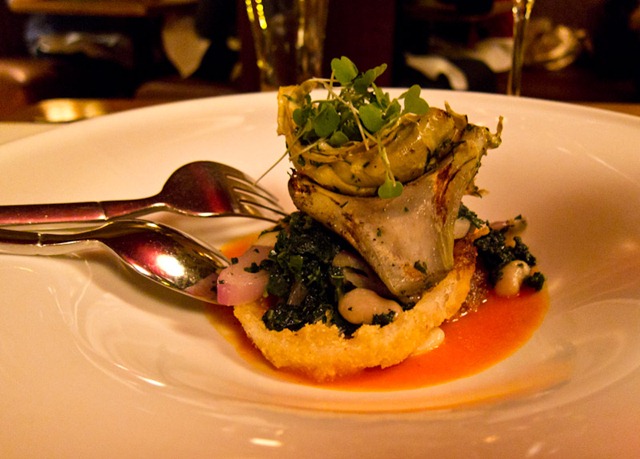 It was Eric's first time trying grilled artichokes and he really liked them…score! He tried to tell me it was his first time ever eating them period, but I had to remind him of the Vegan Artichoke Dip I made last year (that he devoured!). HIs reply, "Those were artichokes?" lol
For my main course, I ordered the Moroccan Spiced Chickpea Cake with seasonal vegetables, red coconut curry, date-apricot-ginger chutney, and toasted almonds.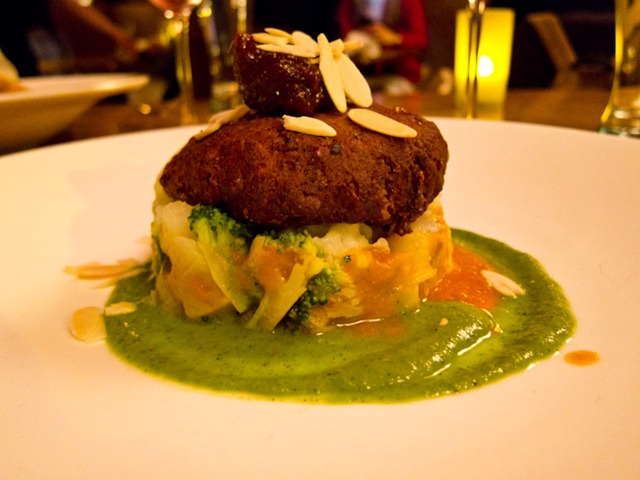 Oh my, this my friends, was absolute perfection! I was blown away by the combination of flavours. I had my doubts, but it really went together really well. Each bite had a bit of the lightly sweet and spicy date-apricot-ginger chutney, crispy fried chickpea cake, grilled vegetables and coconut curry sauce. A party in my mouth for sure. I would definitely like to try to re-create this at home sometime. Adding it to my list (I actually made a list).
Eric ordered the Spaghetti and Wheat Balls made with truffled tomato sauce, roasted garlic, spinach and cashew parmesan. He loved it and shared a bite with me. It was amazing. I would love to make cashew parmesan as I've only made sesame seed and nutritional yeast parmesan.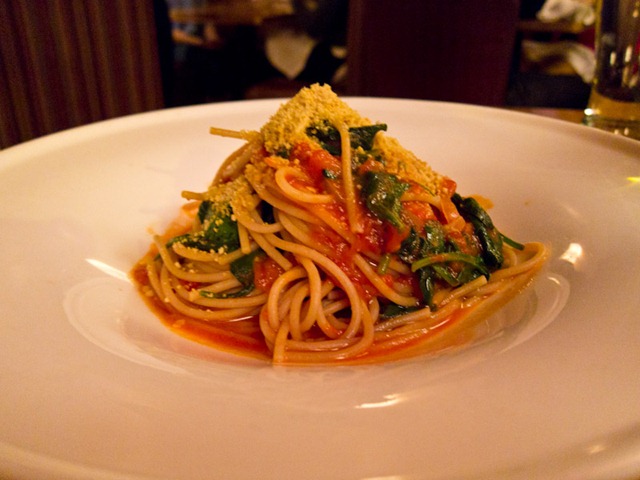 And for the grand finale, we shared the mouth-watering Molten Chocolate Cake with Vanilla Sauce and Mole Ice Cream. This picture makes me drool thinking about it!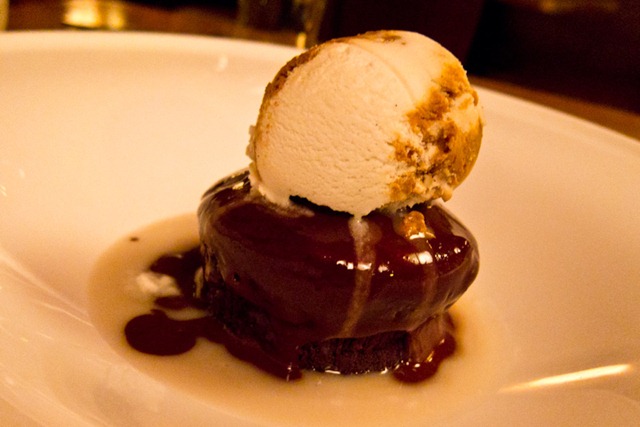 I think the chocolate cake was covered in a coconut oil-based chocolate and vanilla glaze. It was just so silky, while not being too rich. We finished it with chocolate in the corner of our mouths like any respectable couple.
After lingering over another glass of wine, we hit up the subway to head to our show!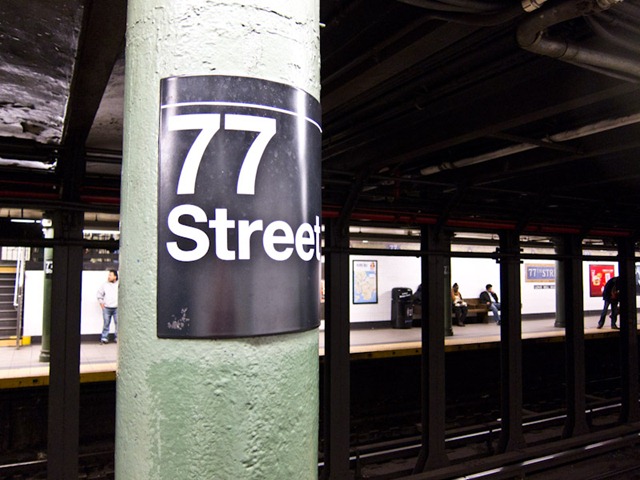 The subway system has been really easy to navigate, but maybe that's because we've had lots of practice in Toronto. The most difficult part is knowing where we're going, which was made easier by the NYC Subway App on Eric's phone! Otherwise, I'm sure we'd still be lost…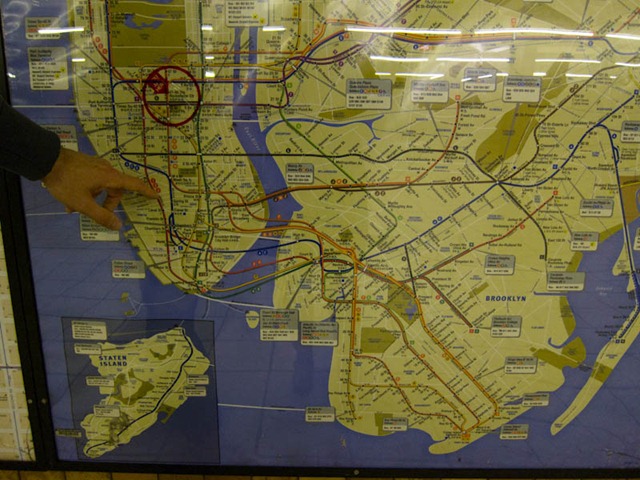 We bought tickets for the Radio City Music Hall Rockettes Christmas show.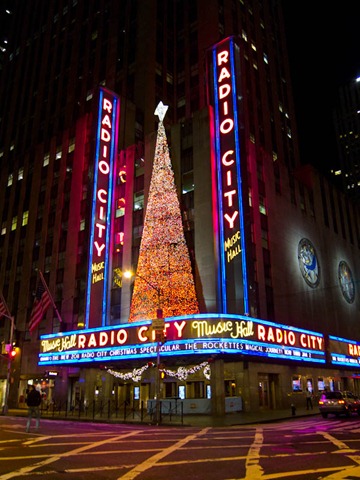 We were pumped to get in the Christmas spirit!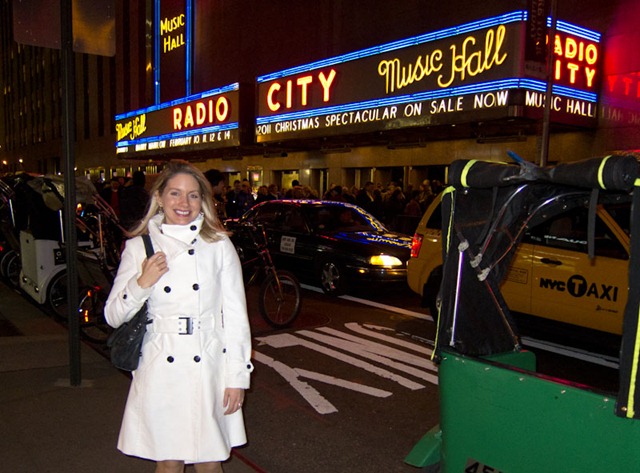 It was beautiful and sparkly inside. :)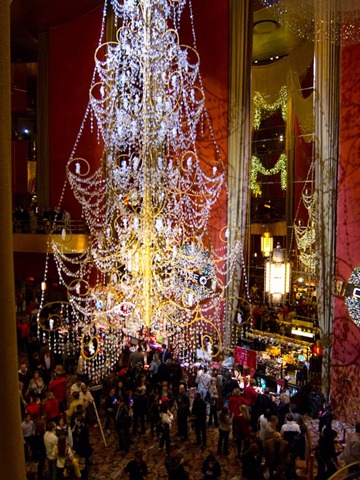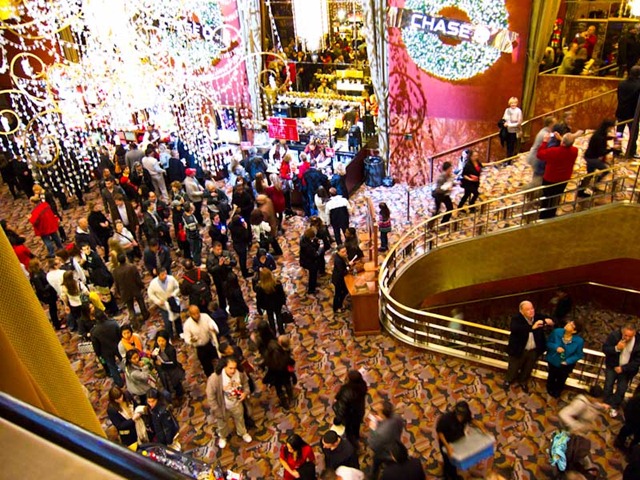 The show was really cute and The Rockettes were flawless!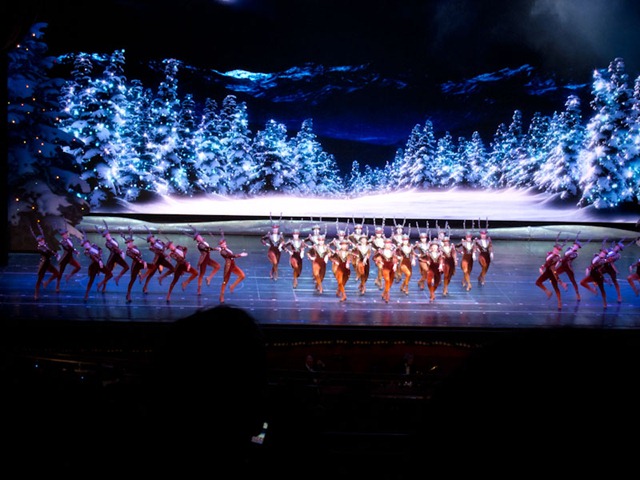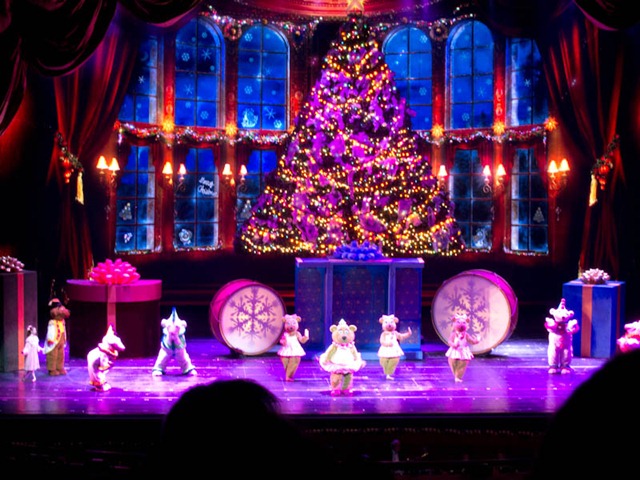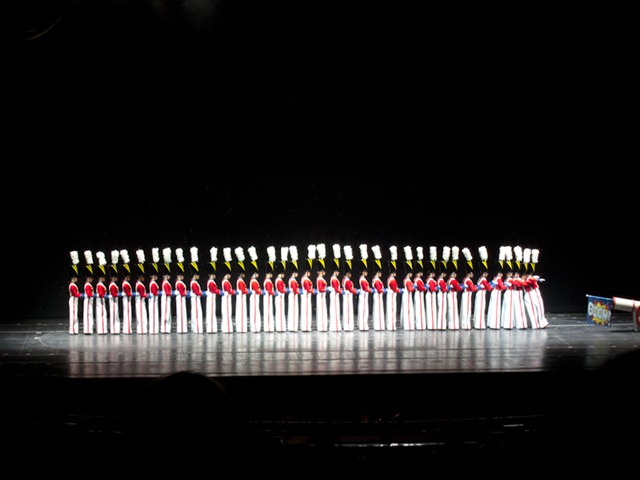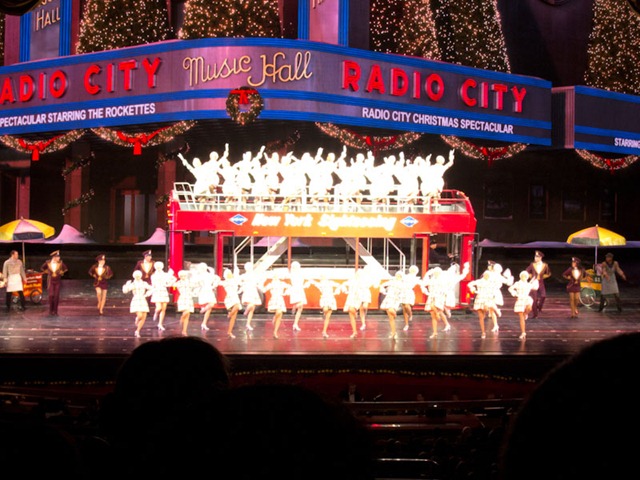 Thanks to the wine I had with dinner (and early morning travel and walking all day), I started to get really sleepy by the end of the performance! I could barely keep my eyes open like the 80 year old grannie that I am. The show ended at 11pm, but it felt like it was about 3am. I kept joking to Eric that it was the time change (there was no time change). What can I say, I can party like the best of 'em!
ZzzzzZZzzzzzzzZzzzzzzzzzz…………..dreaming of superplums, molten chocolate cake, and Nutcrackers.