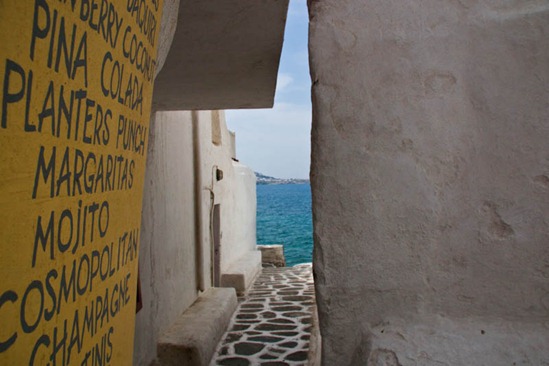 Ah, Mykonos. You wooed us with your stunning beauty, crisp white villages, artsy shops, and golden Greek men in Speedos beaches.
The entire island has a really laid back and relaxed charm about it.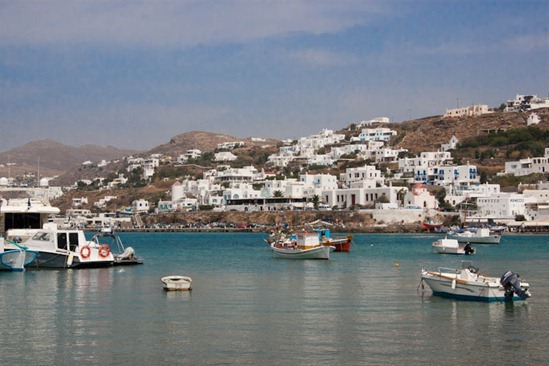 That is, until we found ourselves driving on the roads…
This below is a 'before' picture with our luxury rental car, not knowing of the impending doom!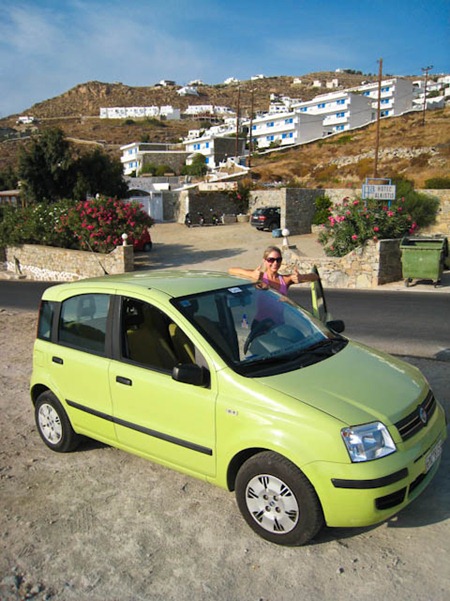 Let me tell you a fun, poop-your-pants tidbit about our driving experience in Mykonos.
A Stop sign means FLOOR IT like a bat out of hell. Or so it seemed.
Not one driver we saw stopped for a stop sign. The drivers flew through stop signs and yields with a crazy smile on their face and their gorgeous manes blowing in the wind.
It was the stuff heart attacks are made of.
"ERIC, ARE YOU SURE WE DIDN'T NEED CAR INSURANCE????" I screamed over the loud engine and blaring radio.
"WE'RE FINE….FINE, ANGE….HOLY CRAP DID YOU SEE THAT? WE ALMOST DIED!"
After a couple of near poop-our-pants experiences, we figured that Mykonos wasn't the worst place in the world to bite the dust. I could deal with my ashes being scattered over the turquoise waters. It could be worse.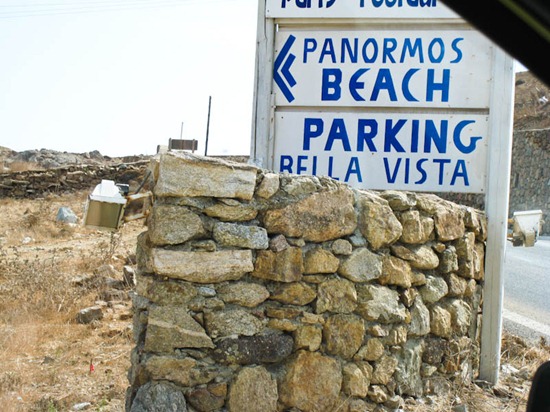 But somehow, we made it to several beautiful beaches…alive!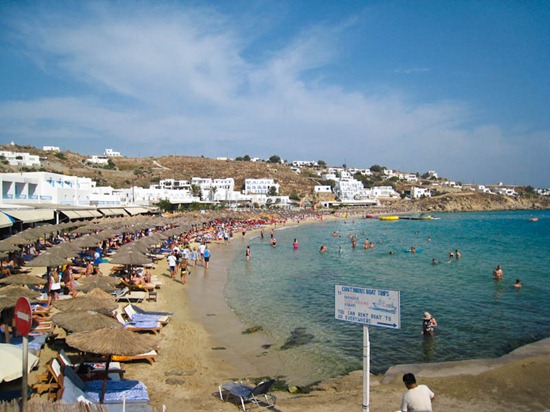 I kissed the sand.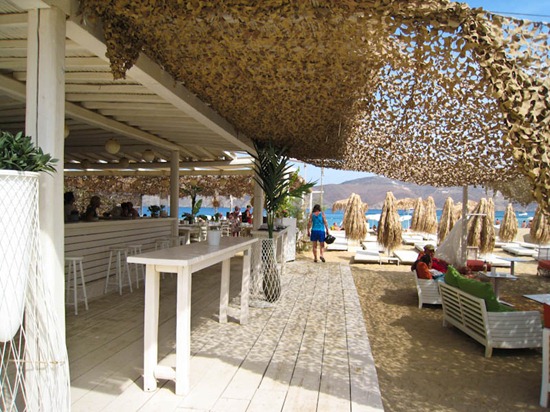 Before I knew it, we were enjoying crispy batter fried zucchini (Kolokythakia Tiganita) at a beachside restaurant.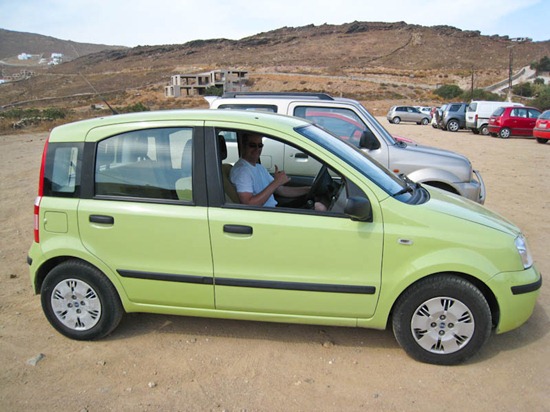 We just needed to make it back alive…
~~
Previous honeymoon posts: 1) Venice, 2) Athens, 3) Kusadasi and 4) Istanbul