I've always loved teaching.
When I was a young girl, I used to play school with my stuffed animals and any friends that I could trick into being a student in my class. I made an Attendance List (the students didn't always show up on time!) and I taught math, writing, art, and deep life lessons from a 4th grader.
Turning to my stuffed duck "Quackers", I would often say, "Quackers, why were you late for school this morning? I'm going to have to see you after class today."
Sighing, I marked a big "L" beside his name.
"Jonathan and Annabel, please stop talking while the lesson is being taught."
"PLEASE STOP TALKING CLASS!!!!!!!!!!!!!!!! ANNABELLLLLLLLLLL"
It wasn't always roses and puppy dogs.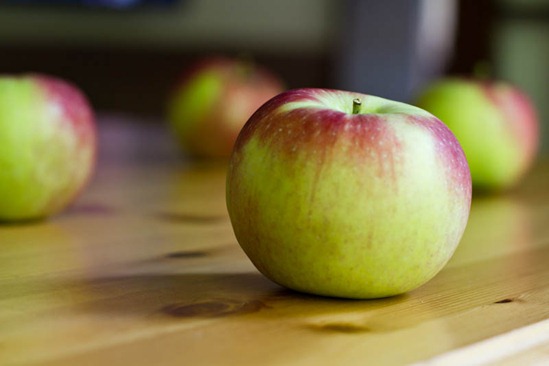 While I didn't end up becoming a teacher, I do like to pretend I'm one on the blog. I also know when you're skipping class!
But today, I'd like to be the student. And I think you can help…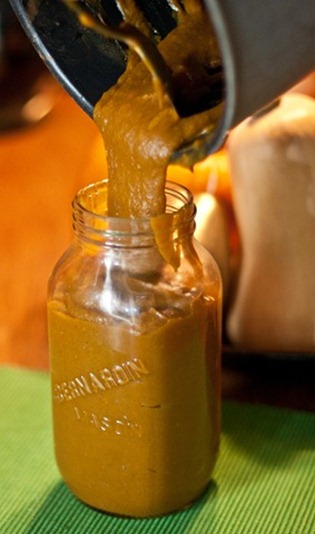 I'm on a fruit butter making kick.
Earlier this week, I made my beloved pumpkin butter in a slow cooker and turned out wonderfully.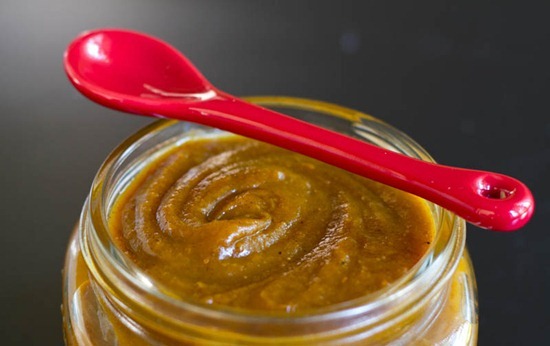 I've been spreading it on everything and mixing it into oatmeal. As soon as I see sugar pumpkins at the market, I will be making pumpkin butter from fresh pumpkins later this Fall.
After my pumpkin butter success, I decided to make apple butter. I've never made it before, but I absolutely LOVE it. I researched about 10 different apple butter recipes, trying to decide the best way to make it (there are a lot of methods!). I decided to go with the most popular apple butter recipe on All Recipes with 5 stars and 525 reviews. Although, without the 4 cups of white sugar…
I added fresh ginger, ground cloves, cinnamon sticks, 1/3 cup Sucanat, and a 1/4 cup of apple juice instead.
Then I bought 5 pounds of local, sweet apples!
It took me just 10 minutes to peel 5 pounds of apples. Not too shabby!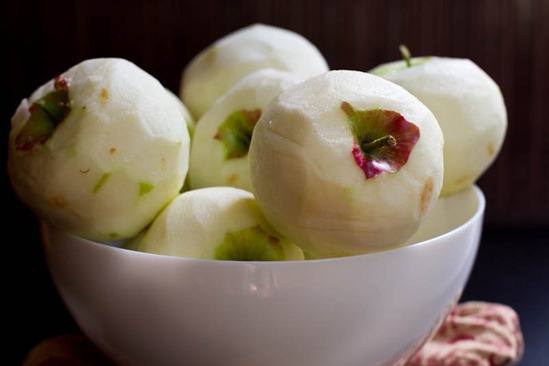 (That picture only shows half the apples)
I diced the apples. I added cinnamon sticks, fresh ginger, apple juice, ground cloves, and a touch of Sucanat.
Mix in slow cooker: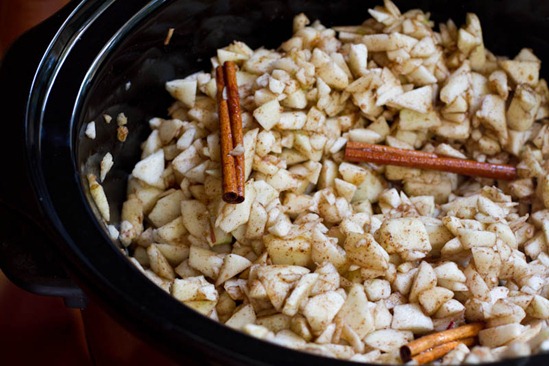 I heated on high covered for 1 hour. I waited.
Then I turned the heat to low, still covered, and cooked for another 15 and 1/2 hours. I waited. I may have slept.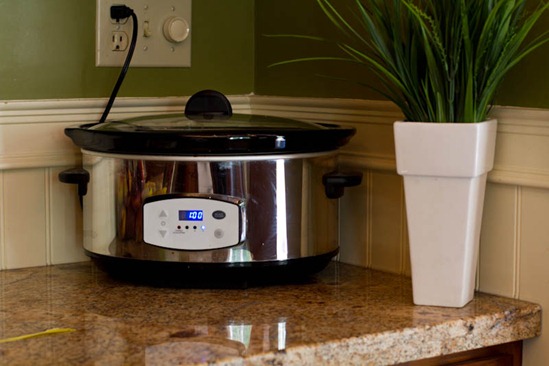 I came downstairs hoping to find thick and dark apple butter, but no such luck. I think it's somewhere in between applesauce and apple butter right now!…
I've been cooking it on medium heat, uncovered, for a couple hours so far this morning.
And I'm praying for a miracle.
Anyone have any words of advice for me? Did I make it all wrong?