You might be stockpiling food in your freezer IF.…
1) You're a food blogger and can only cram so much in the fridge.
2)  You realize you can stop yourself from eating an entire batch of cookies if you freeze them. Then you realize the cookies taste amazing frozen and now you have annoying freezer crumbs everywhere.
3) Your mom taught you to never throw out food. Leftovers are your friend.
4) You are 86 years old.
5) Your 'cooking-impaired' significant other may not survive while you are out of town (Hi mom!)
6) Your nephews are coming to visit for a week!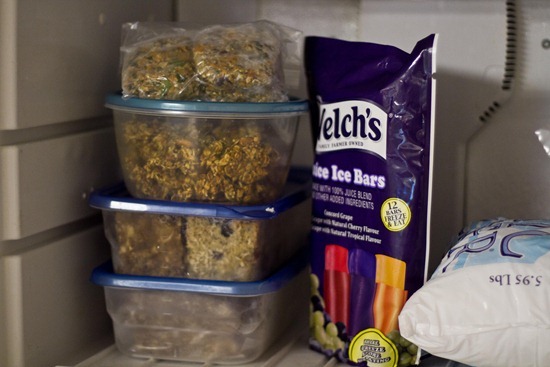 Check, check, check!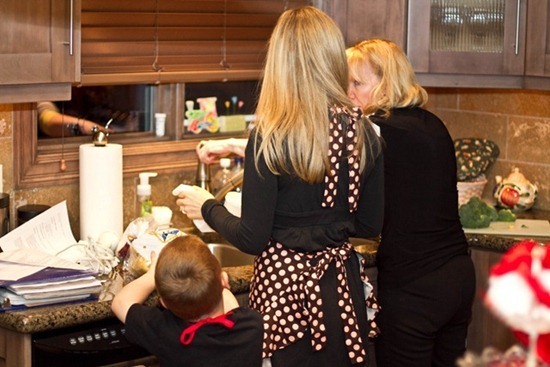 I'm known as Auntie Angie.
Or more realistically, The fun girl who looks like mommy and bakes reeeeally yummy Glo Bars.
Or perhaps even more realistically, The fun girl who lets us get away with sticky Glo Bar fingers and believes us when we say, 'Mommy said I could watch one more show before bed'.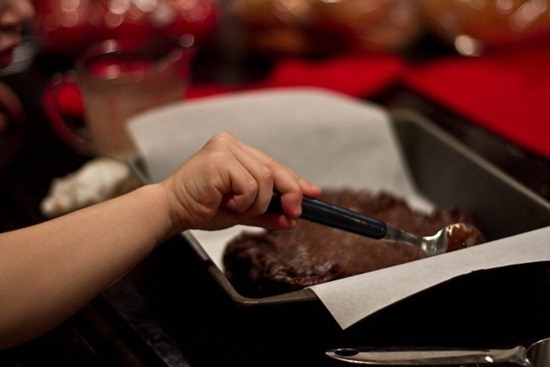 Mommy, did not say that, but we'll pretend she did.
We can also pretend that this granola is going to last a week and a half in the freezer with Uncle Eric creepin around. He's a bit of a granola creeper, that guy. I may have to tell him there are beans in it to keep him away.
(vanilla beans, but shhhh…)
Lightened Up Summer Granola (Oil-Free & Reduced Sugar)
I love granola, but I don't always love its usual oil and sugar heavy profile. This crunchy lightened up version doesn't contain any oil and is lightly sweetened, resulting in a light tasting granola perfect for those warmer summer months! I love this granola crumbled over a bowl of Vegan Overnight Oats, a Green Monster, or Raw Buckwheat Breakfast Porridge.
Yield: ~5 cups. Adapted from My Favourite Granola 
Dry:
2 cups rolled oats
1/2 cup almonds, chopped
1/2 cup uncooked millet
2 tbsp ground flax
1 tbsp chia seeds
1/4 cup Sucanat (or brown sugar)
1/2-3/4 tsp kosher salt, or to taste
1/2 tsp cinnamon
Wet:
heaping 2 tbsp applesauce
1/4 cup Brown Rice Syrup (or other liquid sweetener)
3 tbsp Maple Cinnamon Almond Butter w/ hemp, flax, chia (or other nut butter)
1 tsp pure vanilla extract
2 vanilla beans, scraped (optional)
1/2 tsp almond extract
Directions:
1. Preheat oven to 325F and line a baking sheet with parchment paper or non-stick mat.
2. In a large bowl, stir together dry ingredients.In a medium sized bowl, mix together the wet ingredients (except for the vanilla beans and extracts). Microwave for about 60 seconds on high. Now stir in the extracts and scraped vanilla beans until combined.
3. Add wet mixture to dry mixture and stir well until everything is coated. Mixture will be a bit dry at first but keep mixing as it will eventually come together! Adjust salt to taste. Scoop onto baking sheet.
4. Bake for 20-25 minutes, stirring once half way through baking. Allow to cool for about 10-15 minutes on the baking sheet. Makes about 5 cups. Store in an air-tight container for 1-2 months.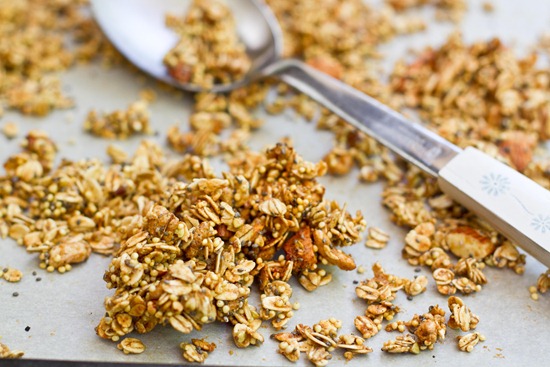 A couple months ago, I sent my nephews a box of this granola as a special treat. Kristi reported back that they gobbled it up and also asked if Auntie could make this for them when they visit! Granola is a great snack to have on hand to mix in cereal, yogurt, or even on its own.
Of course, I had to do an official taste testing this morning. :)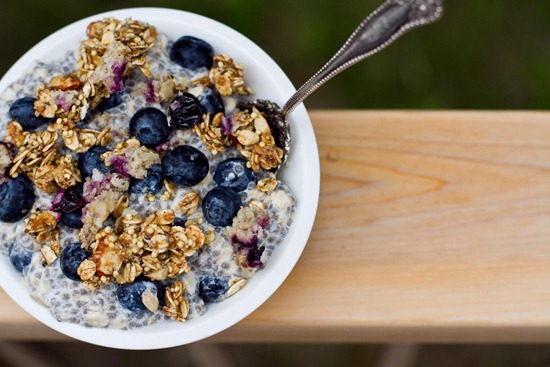 I crumbled some granola on top of a bowl of Blueberry Vegan Overnight Oats. A lovely summer breakfast!
Now, I just need to hide this from Eric. And myself. Does granola taste good frozen? Don't answer that.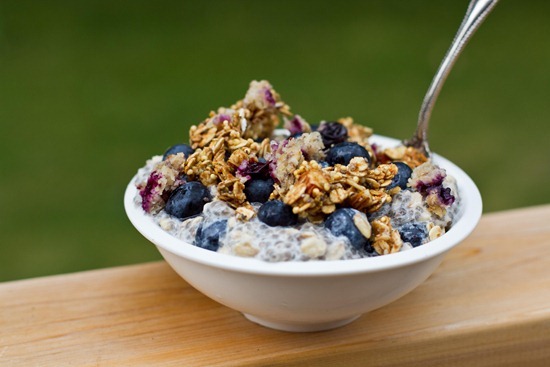 Here's what I've stockpiled in my freezer so far:
Blueberry Chia Breakfast Squares
Our Perfect Veggie Burger (I just froze the raw patties)
Glo Bars galore
Granola
Mac n Cheeze sauce (I froze a batch of versions I and version II– they LOVE this recipe!)
Energy Pills…errr…kale…
I'm now on the hunt for kid-friendly entree ideas. If you have any suggestions, please leave them below!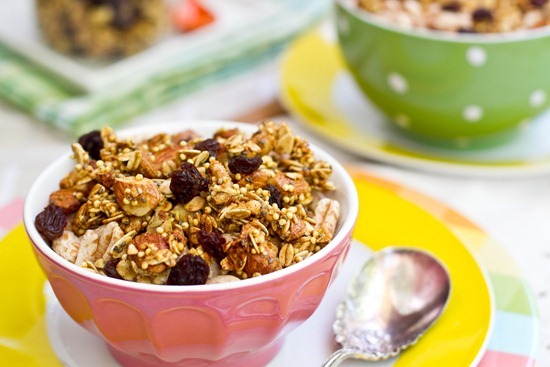 Now, if you'll excuse me I have a kiddie pool to set up.