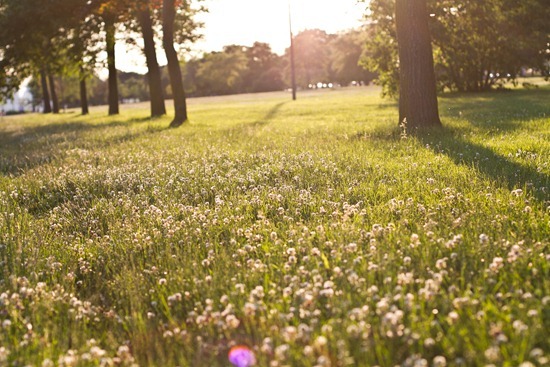 Our weather was dreary and rainy on Friday and Saturday, but Sunday was a beautiful summer day!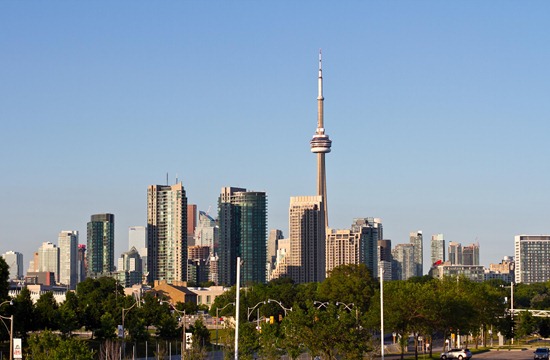 Eric was returning from a weekend in Montreal for his brother's stag, so I picked him up when his train got in. He looked a little rough around the edges (think Hangover movie) and told me he was craving a piece of dandelion! lol.
I knew just the fix for him… Fresh! It was only about a 15 minute walk from where we were.
I started with a drink Eric probably could have used- the Detoxifier!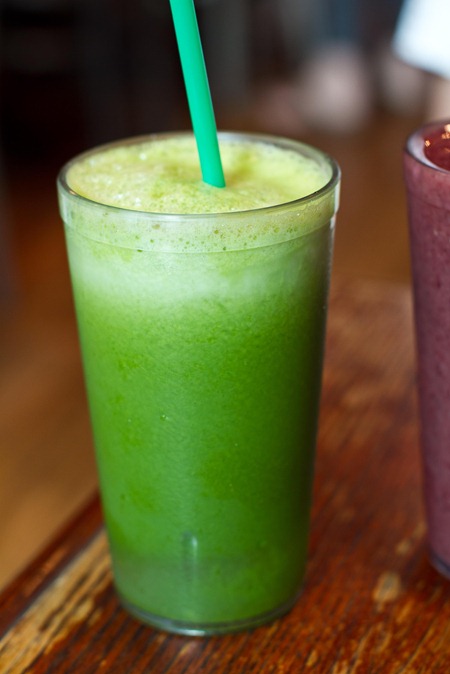 Made up of Kale, spinach, parsley, celery, & apple.
I loved it…I usually don't juice fruits, but the apple was a nice treat in there.
Eric ordered the 'Blue Lagoon' which was a creamy blend of blueberry, mango, and banana.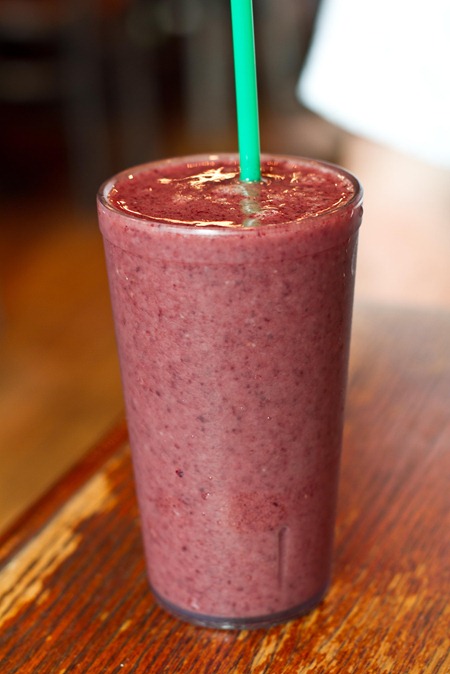 To start, we ordered the Quinoa-battered Onion Rings with Chipotle Avocado sauce.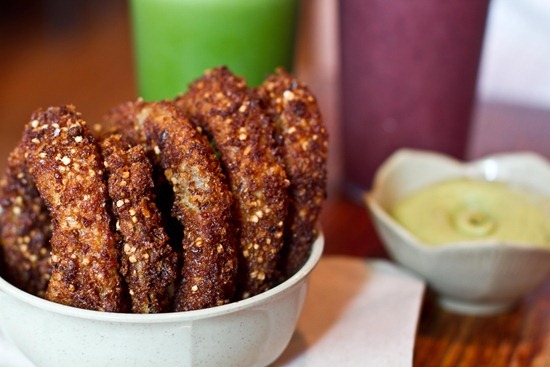 I've never ordered these before, but I've heard so many good things about them. Well, they are AMAZING!They are made from scratch and battered with puffed quinoa and sprinkled with sea salt. They are so crispy they must have been fried. Probably good hangover food for Eric!
The Chipotle avocado sauce was also fantastic for dippin'.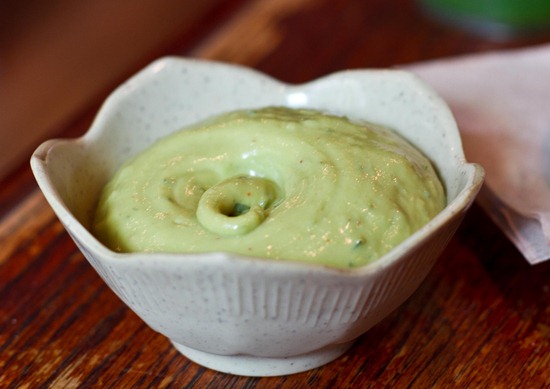 For my main, I ordered a wrap I haven't had before- the Kathmandu wrap! It's made up of a chickpea curry filling with tahini sauce, tomato, lettuce, cucumber, red onion, and alfalfa sprouts. Loved it.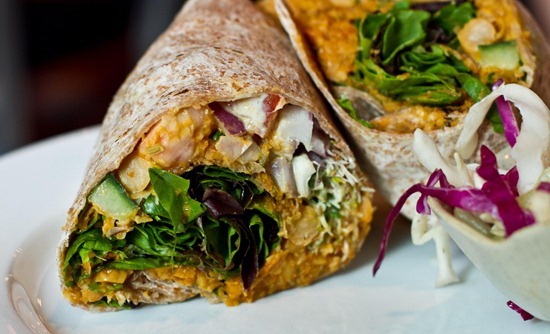 Eric ordered the Black Bean Burrito made up of spicy black beans with chipolte avocado sauce, cilantro, tomato, lettuce, cucumber, red onion, & sprouts. We're on such a huge wrap kick these days!
He liked it, but said he prefers the Grilled Vegetable and pesto wrap. I would have to agree. The grilled vegetable wrap is my fav.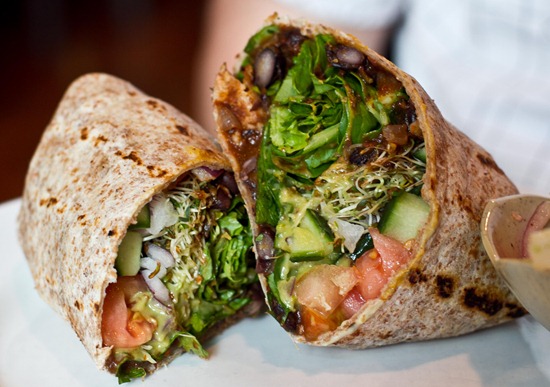 For dessert, we shared the Vanilla Cupcake…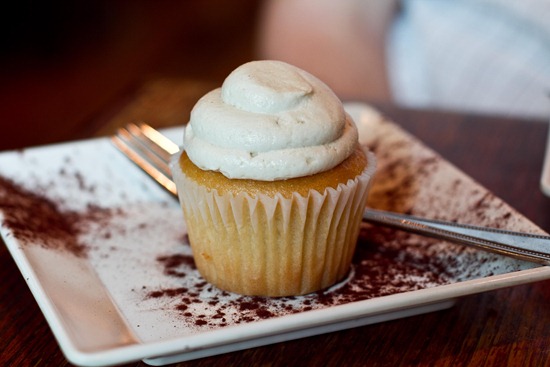 and the Double Chocolate Fudge Cake!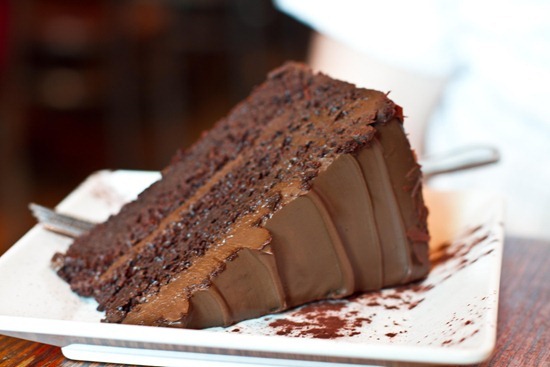 Which I concluded is the best thing a girl can eat when PMS strikes…or anytime, really…no crumb could escape.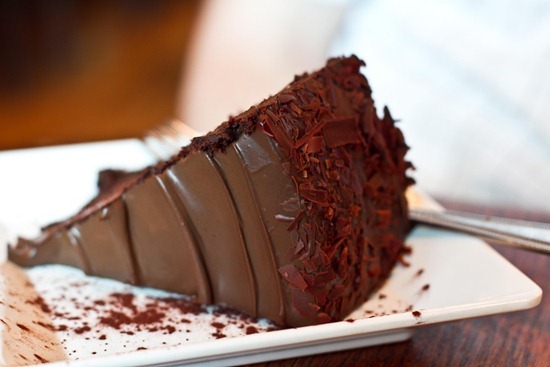 My all-time favourite dessert served at Fresh is the Carrot Cake though! The only problem is, they are always sold out of it every time we go! They bring in their desserts from Sweets from the Earth. I've only been to Fresh once when they had it available (in 2009). It was heavenly…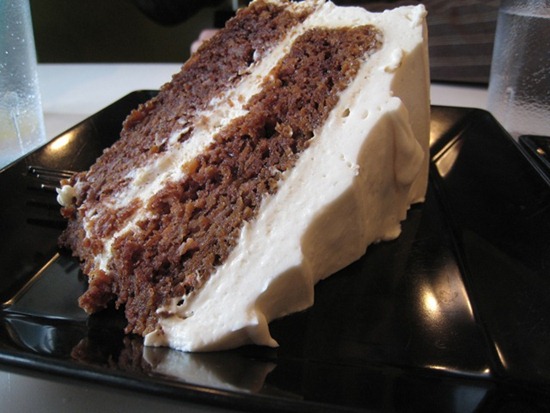 After dinner, we walked around lakeshore for a couple hours…what a perfect summer evening it was. There were so many people out walking, biking, rollerblading, and running. I would love to live around Lakeshore if I could pick any spot in Toronto. It's so lively and beautiful. Lakeshore always makes me want to move back to the city!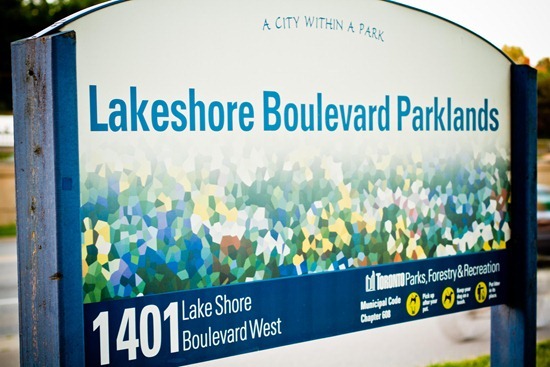 We walked a lot of the route that I ran my very first half marathon- The Scotiabank Toronto Waterfront half!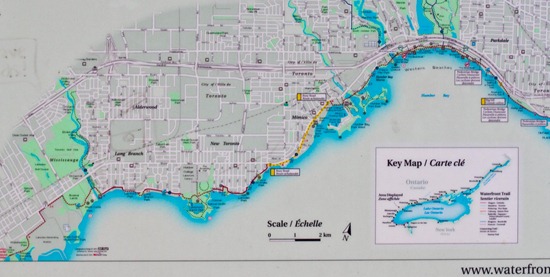 Our walk was a bit less exhausting though. And a lot more relaxing. :)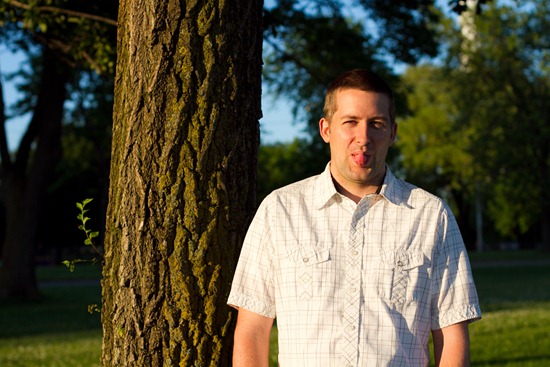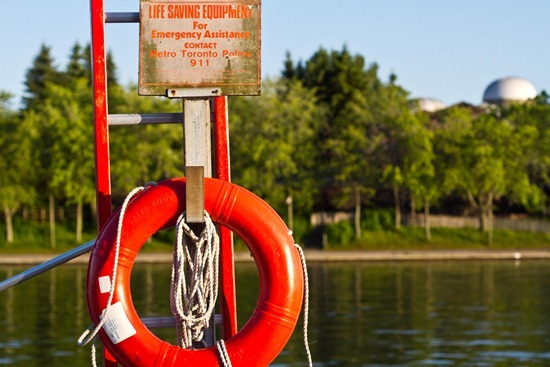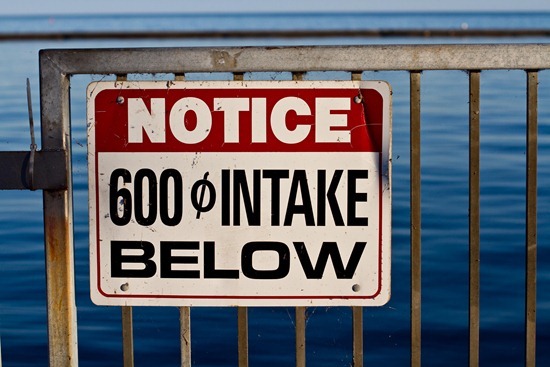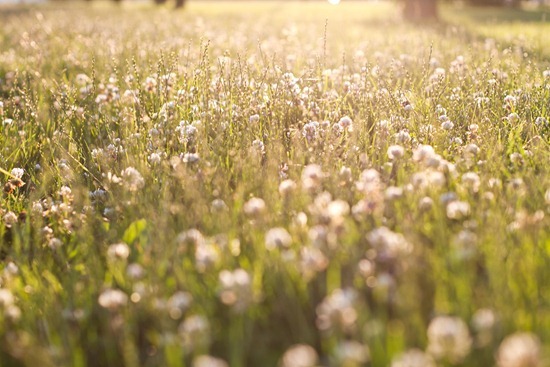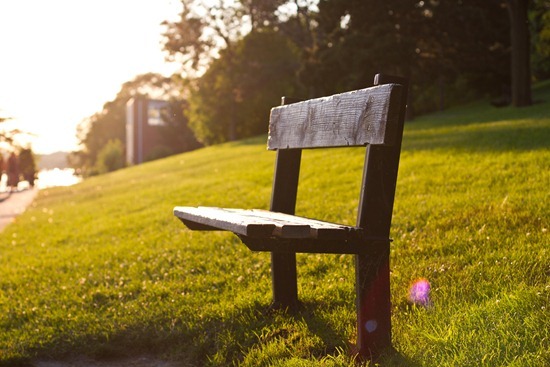 We saw lots of Canadian Geese.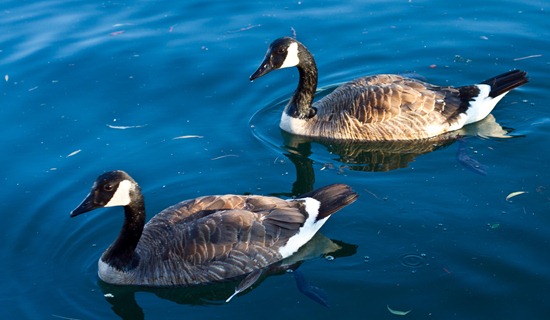 and a huge gorgeous swan!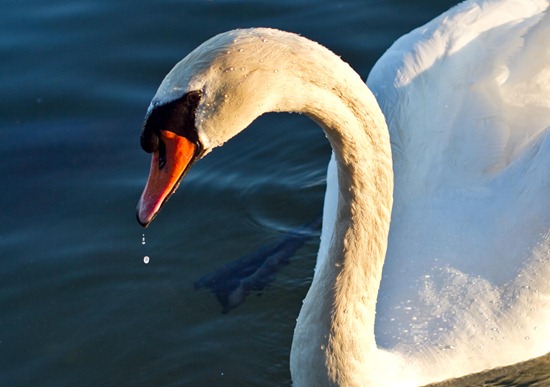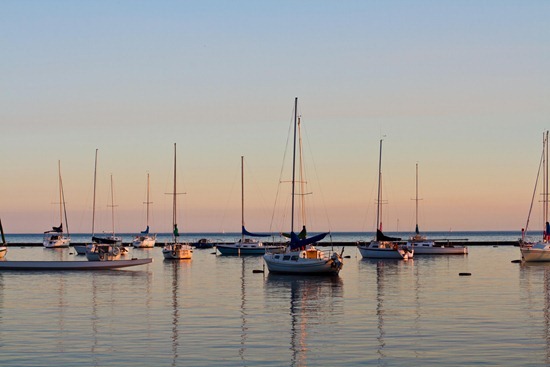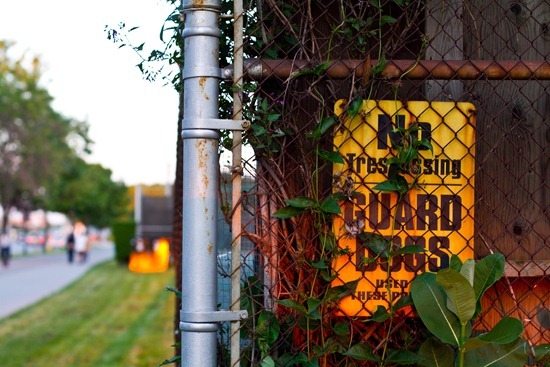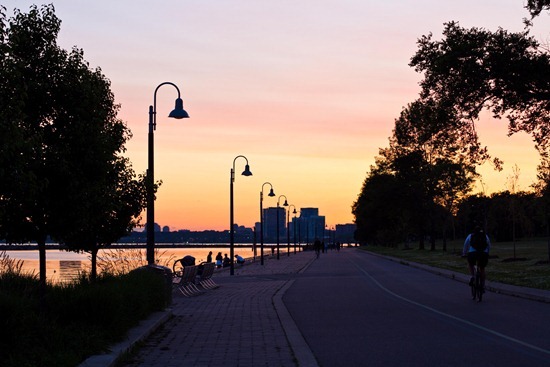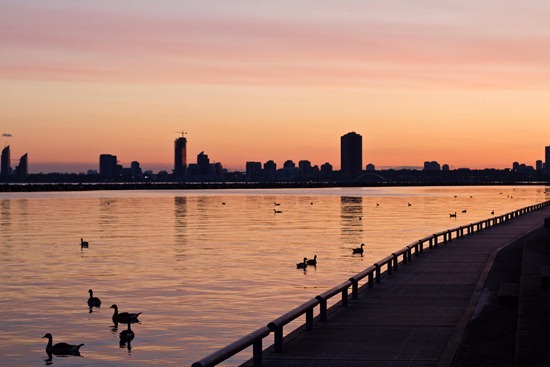 I did not want this night to end…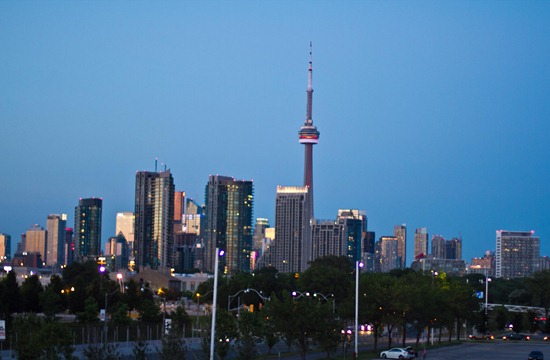 Have a great start to your week!