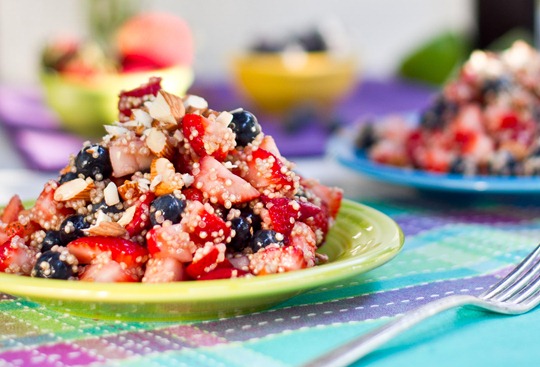 This weekend, we went on our first summery hike of the year. The weather was warm and the sun was shining.
It was our first hike of the year that we didn't think we were going to: 1) freeze to death, or 2) sink 3 feet deep in the mud.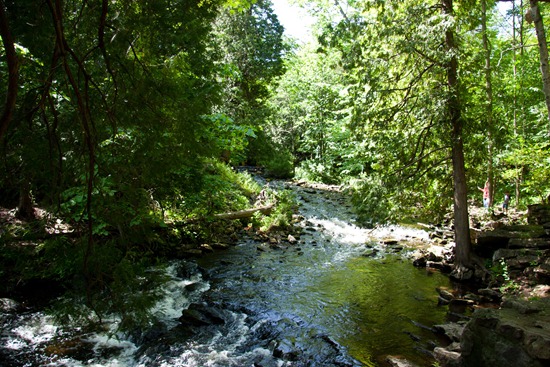 I didn't even need a jacket!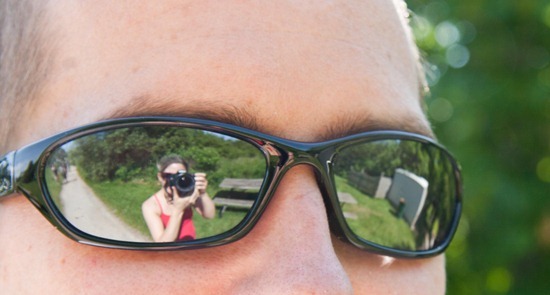 Yes, I'm one of those hardcore people who lug their big camera on a hike. ;)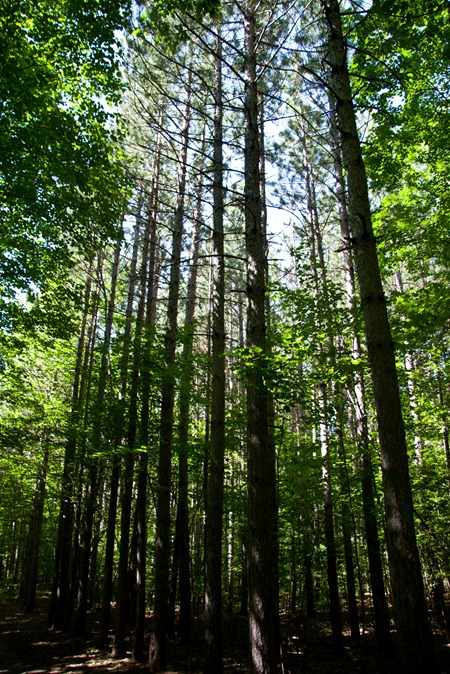 It was worth it though! I love taking pictures of nature.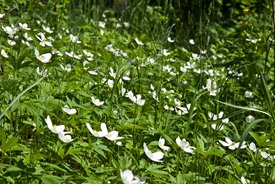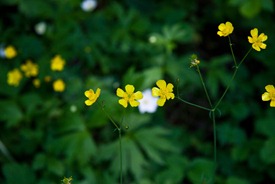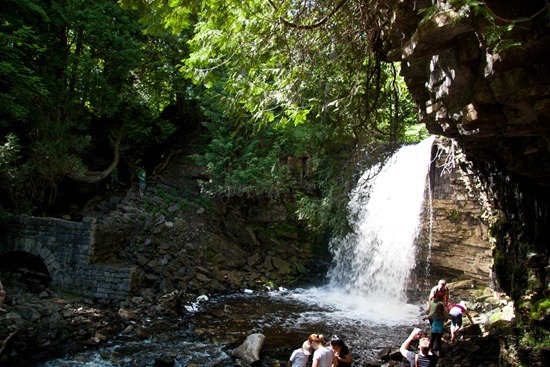 This waterfall pic below was taken using a slower shutter speed (1/20). Slow shutter speeds create flowy and 'creamy' looking waterfalls.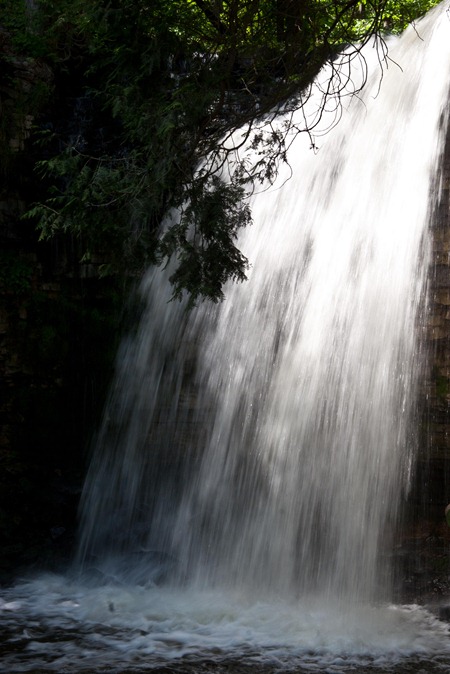 This one below was taken using a faster shutter speed (1/400), which creates more individual drops and a broken up look. Cool, eh?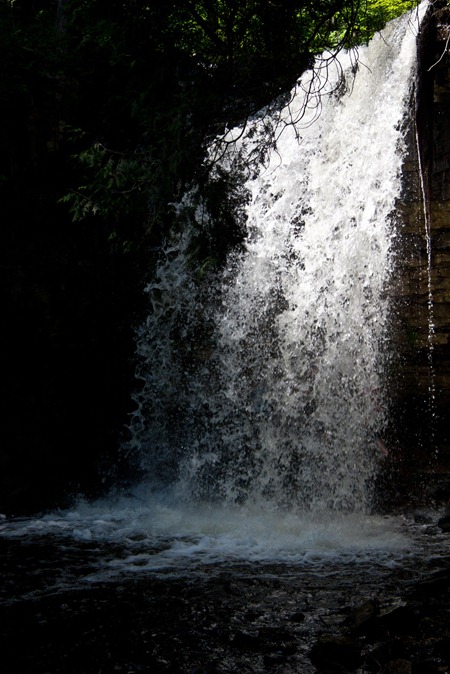 We hiked about 6k and then raced home to devour lunch.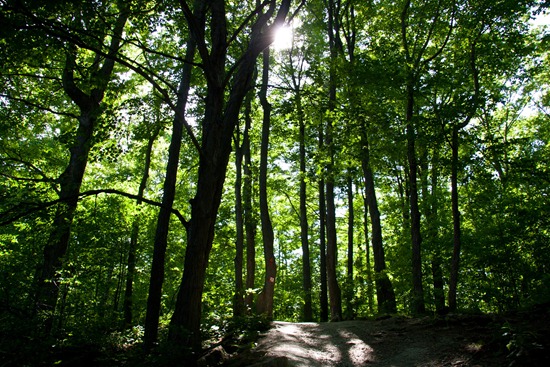 Feature ingredient: strawberries!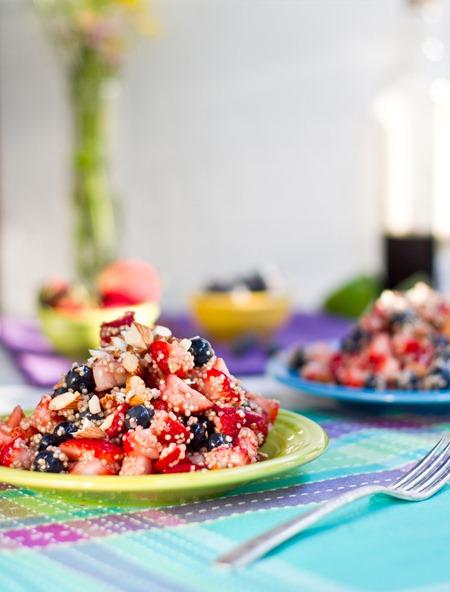 I wanted to create a fruit salad with more staying power, one that was high in protein and healthy fats. I thought quinoa would be a fun grain to use in a fruit salad because it is so light in both texture and flavour. It's also a complete protein source and gluten-free.
I added some protein and calcium-packed almonds along with a lightly sweetened dressing.
Open mouth. Inhale. Repeat.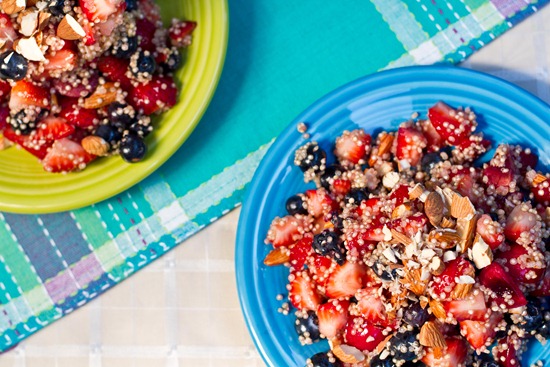 [print_this]
High Protein Quinoa Almond Berry Salad (Vegan & GF)
Yield: 2-3 as a main, 4-6 as a side.
Ingredients:
3/4 cup dry quinoa
1 pint strawberries, sliced (2.5-3 cups)
16 oz. fresh blueberries (1.5-2 cups)
1 cup cherries, pitted and sliced
2 tbsp pure maple syrup (or other liquid sweetener)
1 tsp balsamic vinegar
1 tbsp fresh lime juice (or lemon might work!)
Pinch of kosher salt
1/2 cup almonds, chopped
Directions:
1. Cook quinoa according to package directions.
2. Meanwhile, chop the fruit and place in a large bowl.
3. Mix the dressing ingredients (maple syrup, balsamic, lime juice, salt) in a small jar and adjust to taste if necessary. Note: You may have to double the dressing recipe if your salad is quite large.
4. Fluff cooked quinoa with a fork and add to large bowl with fruit. Combine. Pour on dressing and mix well. Serve immediately or chill in the fridge until serving time. Serves 2-3 as a main or 4-6 as a side. Or if you are reeeeally hungry 2 people!
[/print_this]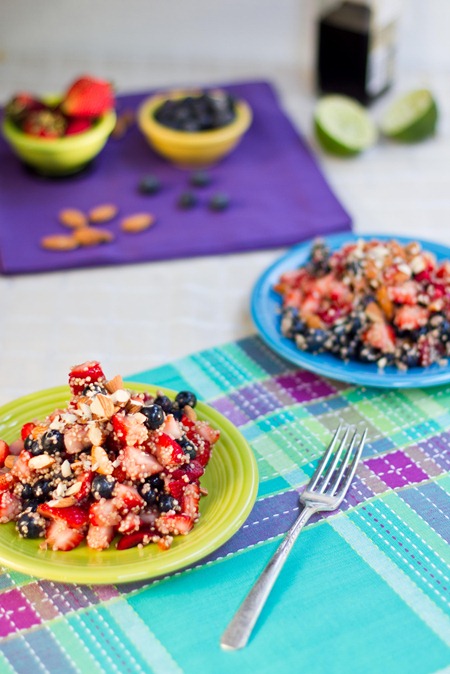 The fluffy quinoa soaked up the fruity flavour from the berries and dressing, making a party in my mouth. This would make a great fruit salad to bring to a summer BBQ or gathering. It's also good for a light & summery breakfast or snack.
That is, if you can share after you taste it!
We each gobbled down a couple heaping plates worth and stared in disbelief at the bottom of the empty bowl.
Who stole our fruit salad?!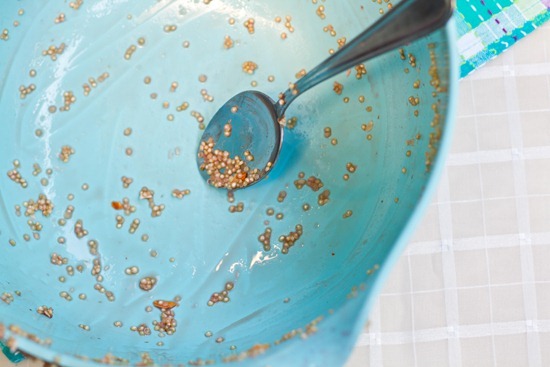 Til next time fruit salad, til next time.
Green Monster Movement Update:
– Looking for Green Monster recipe inspiration? Check out the collection of 280 reader recipes over at GMM! So many great reader stories too.