A couple weeks ago, Ontario had a burst of severe thunderstorms throughout the week. We missed them in our neck of the woods, but they weren't so kind to those around us.
My in-laws, who live in Eastern Ontario, went out to run some errands and they came back to discover that one of the largest trees in their yard- approx. 180 years old– had completely fallen over….huge roots and all. It was my favourite tree on their lot! It grew right on the edge of the water so I guess that made it a bit more vulnerable and unstable.
Here are some crazy photos of the aftermath…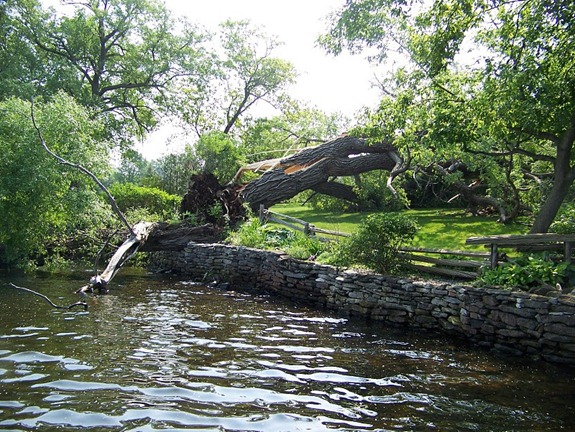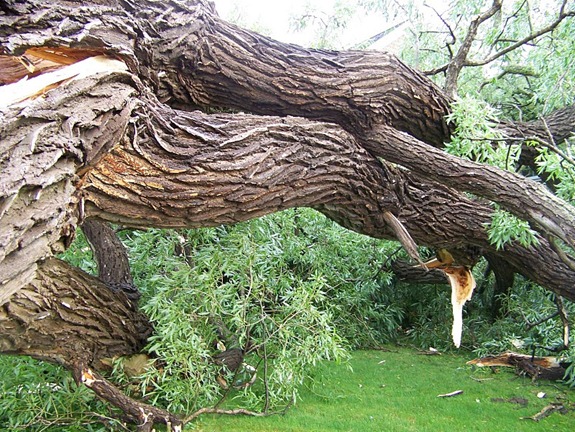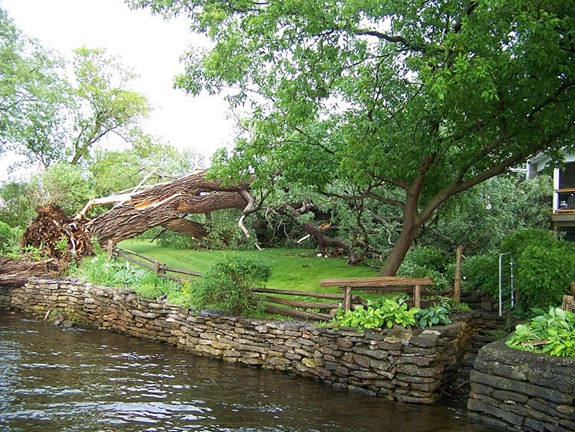 Ouch!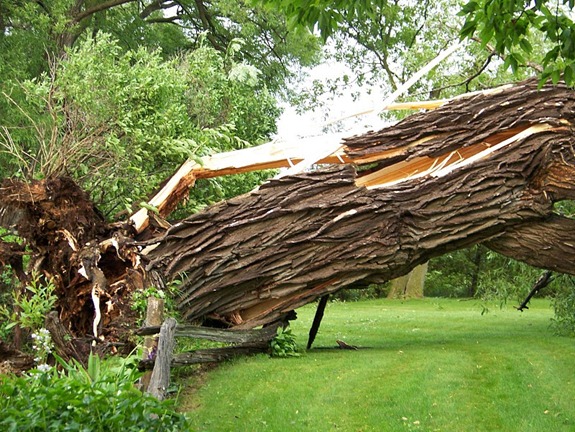 To give some perspective, check out this picture of my father-in-law Ken standing in front of it.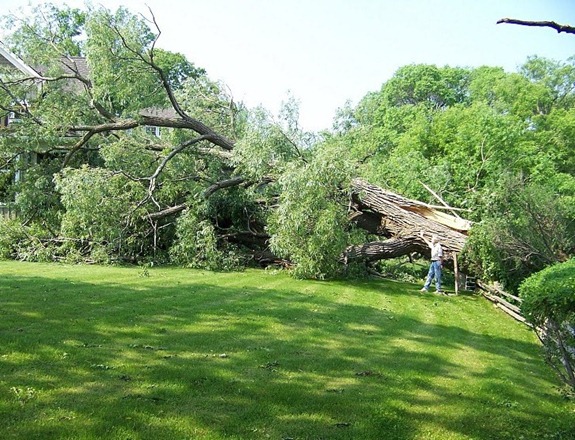 Despite the tree falling onto the house, amazingly, the tree didn't break one window or damage the roof. Now that is lucky. I think they had a bit of damage to the eaves trough and parts of the deck.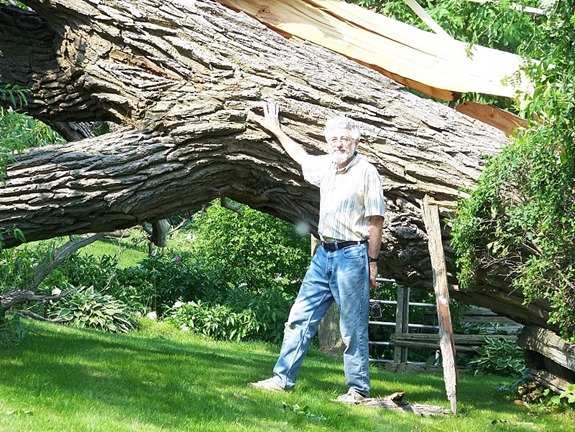 You can see how close it got to the windows….yikes!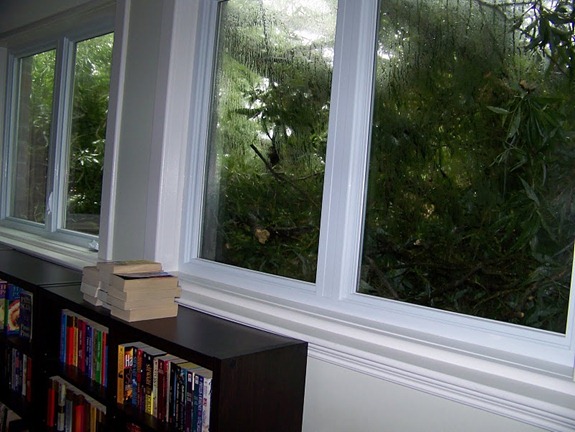 Thankfully they weren't outside when it happened…or even in the house. I can only imagine what their poor cats were thinking.
On the deck: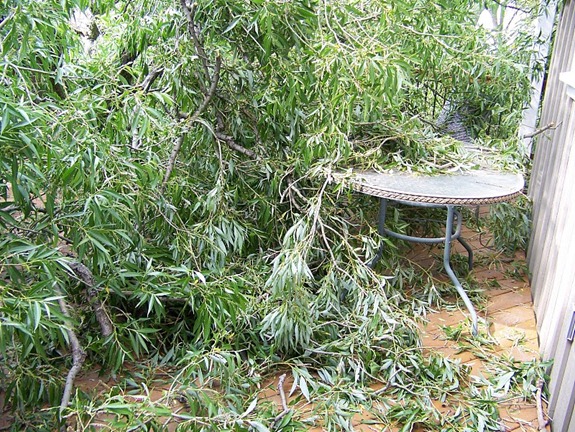 Needless to say it took a whole crew to cut it all up and remove the tree.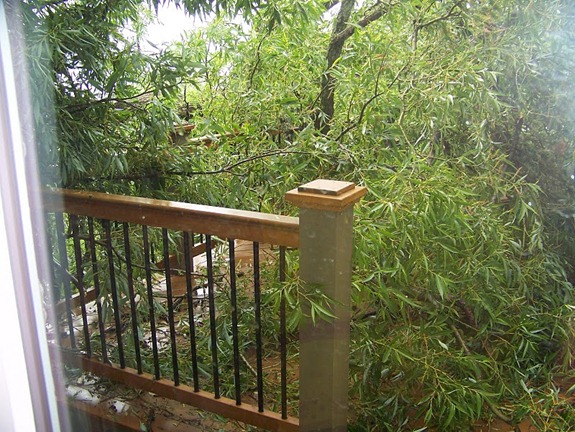 Have you ever found yourself in the middle of storm debris or even a natural disaster?