Happy Saturday :) We are having a beautiful start to the long weekend! Eric and I were up bright and early to hit the Farmer's Market for the first time this year. Despite only being in the second week, they had a great selection of vendors!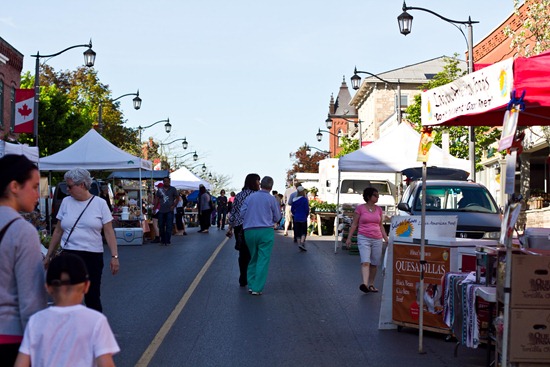 What a great morning for a market!
I brought home some local asparagus, crisp Empire apples, and green-house grown raspberries: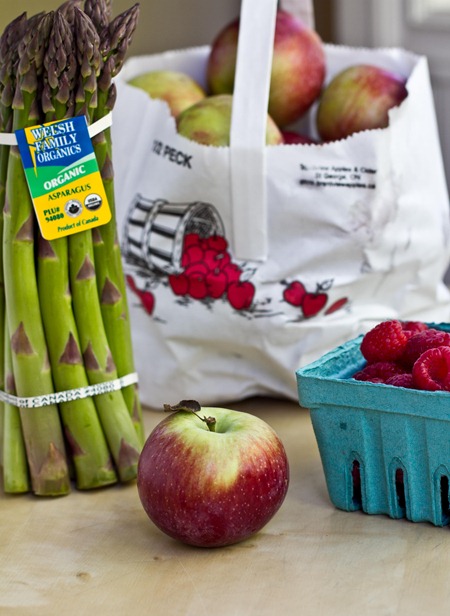 After that, we went to the nursery to buy organic plants for my veggie garden. We were told that they were going to have a big selection of organic plants, but they only carried about 5 of the organic plants I wanted to buy on my list. They didn't have any organic kale, lettuce, or spinach which are 3 things I definitely want to grow. I'm going to look again for another nursery this weekend and try to figure out what I'm going to do. I may have to plant organic seeds or just buy some non-organic plants if I can't find what I want. Finding organic plants is turning out to be a much more difficult process than I hoped it would be.
In other exciting news, a couple of you directed me to the Raw Aura Sour Cream and Onion Kale Chip recipe that Doug McNish posted online!
Remember, these bad boys that we demolished at Raw Aura on Tuesday night?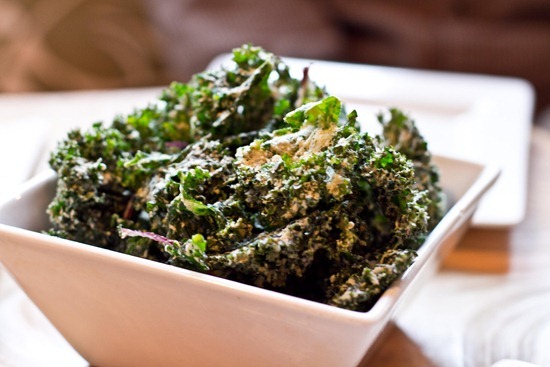 They are hands down the best tasting kale chips I have ever had. They tasted just like Sour Cream and Onion CHIPS!
I made two batches last night- one in the food dehydrator and one in the oven.
The sour cream and onion sauce is incredible! It tastes great on raw kale.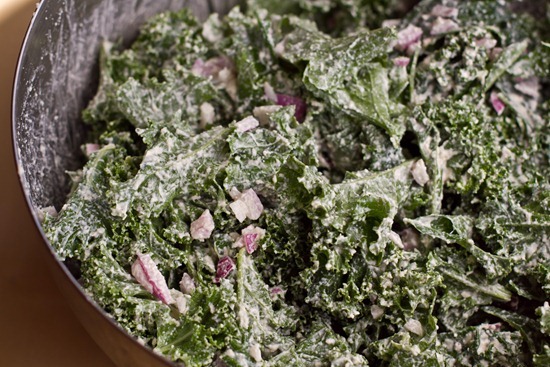 Sadly, the oven baked chips didn't turn out like I thought they would. I baked them at 300F for 1 hour and 20 minutes. Some were soggy and some were browned along the edges. Not a great outcome. I think it was because the sauce is super thick. I also probably should have spread them out onto 2 pans instead of one.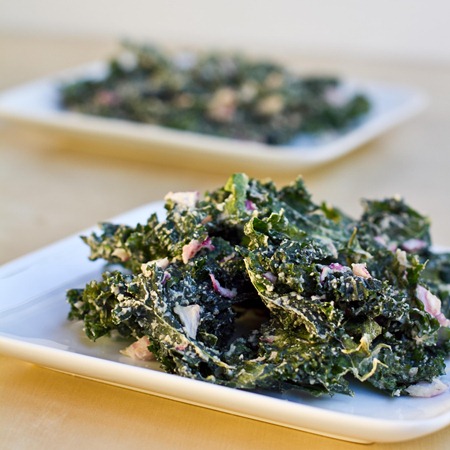 However, the dehydrated chips worked out wonderful! The recipe says to dehydrate them for 12 hours at 105F, but I was impatient so I dehydrated them at 140F for about 4.5-5 hours or so.
The recipe can be found here. The only thing I changed was increasing the salt to 1/2 tsp because I found the dressing needed a bit more oomph.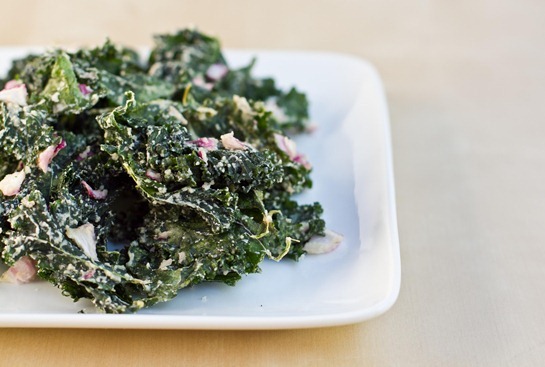 I'm off to a hot yoga flow class and then it's outside the rest of the day to plant the garden and do some much needed weeding along all the beds. We're supposed to get rain Sunday and Monday (Eric tells me until Thursday again!) so I need to do everything I can outside today.
Eric and the guys are also hard at work on the deck, so hopefully I have more progress pics coming up tomorrow.
Let's get social! Follow Angela on Instagram @ohsheglows, Facebook, Twitter, Pinterest, Snapchat, and Google+