For whatever reason, Mother Nature has given Southern Ontario (and places nearby) a very wet Spring!  Are you in one of those rainy areas too?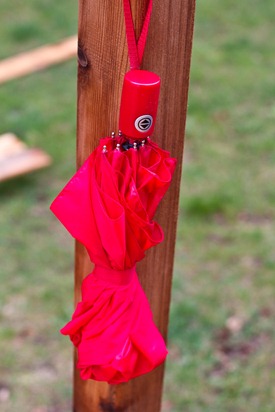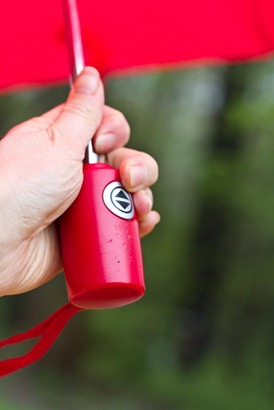 My umbrella gets lots of use lately. ;)
We've had steady rain for the past 5 days and there is more rain due for 3 out of 5 days in the week ahead.
Despite this weather, the rain doesn't really bother me as much lately, which is pretty strange because I tend to always feel a dip in my mood when it rains.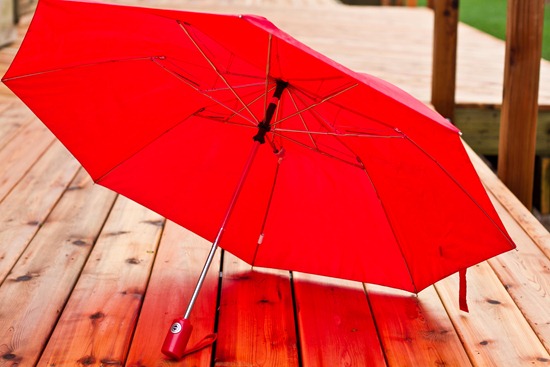 Today, I realized that I have yoga to thank for my improved mood!
I started going to Moksha's hot yoga classes on May 7th and I fell in love with it (read all about my first class here). I've been to about 11 classes now and I just can't get enough. I'm really getting my money's worth with my unlimited $40 intro monthly pass! I really wish I had tried this ages ago. I also think it would have helped me beat my Winter blues too.
"Moksha Hot Yoga was founded in Toronto, Canada in 2004 by yoga teachers Ted Grant and Jessica Robertson. Though a relative newcomer, Moksha has quickly gained popularity as over 30 affiliated studios have since opened worldwide, including in Canada, the United States, Switzerland, and the Caribbean. The Moksha method is a set series of about 40 poses done in a hot room. Moksha has strict "green" standards for keeping their studios environmentally friendly, including using sustainable building materials and natural cleansers. They are also committed to offering weekly low-cost classes with the money donated to locate charities and karma yoga opportunities to keep yoga classes more accessible." [source]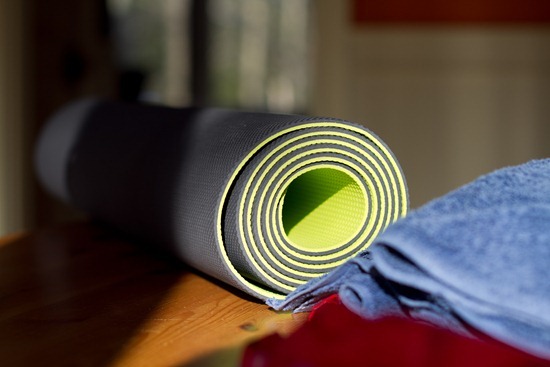 From time to time, I wonder where the inflexible girl who hated yoga DVDs disappeared to. Well, I'm still here, but now I've found a style of yoga that clicks with me. And I'm so grateful that I have because I always felt like there was a missing piece to my fitness puzzle.
Like with most things, I don't think hot yoga is for everyone (in fact, if you have health problems, such as a heart condition, it's advised you do not take part), but I'm more convinced that there is a style of yoga that almost anyone can enjoy. You just have to find the right style that meshes with your personality and do what works for you.
The word Moksha means 'Freedom', which is exactly how I've been feeling lately. Freedom from anxiety, busy thoughts, tight muscles, and day-to-day 'noise'.
Moksha Characteristics:
Poses are traditional asanas (I heard there are about 40 yoga positions used)
You are encouraged to set an intention (in your mind) at start of class
Emphasis is on deep breathing, enhancing flexibility, and balance
Breath-synchronized movements – the teacher will instruct you to move from one pose to the next on an inhale or an exhale.
Several classes are offered: Moksha, Moksha Flow, Flow, and LYM.
Classes range from 60-90 minutes (75 min is my sweet spot!)
The pace is quick and heart rate is elevated throughout class
Room is heated to 37 Celsius
Instructors will often do gentle adjustments, if its ok with you (personally I appreciate occasional adjustments because they help me find proper form)
Instructors have the flexibility to slightly adapt each class, so no class is the same
Friendly to beginners (trust me on this one!)
Savasana (lying flat on the mat and focusing on breath) occurs at the start of class, middle class, and at the very end.
There are a couple minutes of intense ab work during the floor series.
It is a great workout if you want it to be and you push yourself. My muscles are often sore after classes!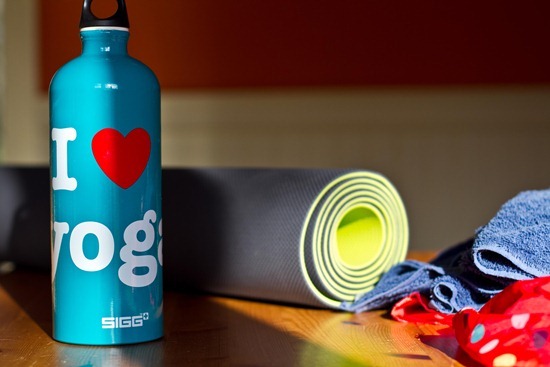 After just 11 classes, I've noticed an improvement in my focus, muscle tone, breathing, flexibility, posture, and balance. I feel strong, aware, peaceful, and happier than I have in a long time. Eric tells me that my skin feels incredibly soft, which is an added bonus from all that salty sweat exfoliating the skin. I also love the class atmosphere…the energy from the room is really contagious and a yoga DVD just can't compare in my mind.
Even though I love hot yoga, I won't be giving up cardio anytime soon (I've still been sticking with running/walking/elliptical about 5 days a week), but I feel like they compliment each other perfectly.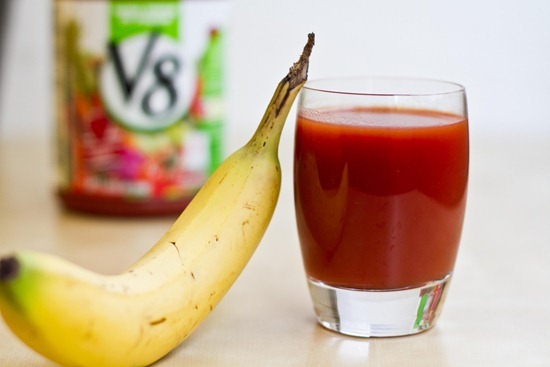 What I like to eat beforehand:
I've been experimenting with different foods before classes to find what works best for me. For my first class, I had a freshly made juice, but the juice was not enough energy for me to sustain a class and I felt very weak. I also tried various full-sized breakfasts with mixed results, sometimes feeling too full during class.
Lately, what works for me is eating 1 large banana and drinking 1 glass of V8 juice about 40 minutes before a class. Each time I have this snack, I have no weakness during class. I also make sure to drink lots of water before (starting the day before), during, and after class. It's important to find that sweet spot where you aren't too full, but you still have lots of energy for the class. If I take a long 90 minute class, I often have a medjool date or two in addition to this snack.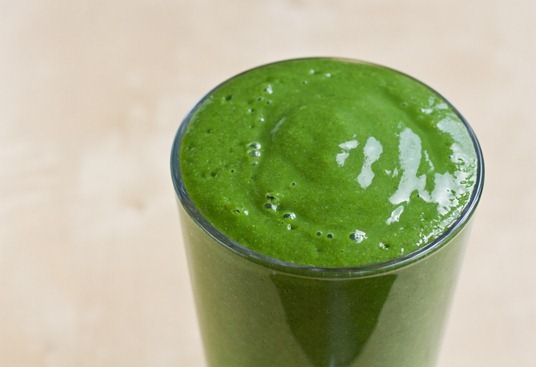 What I like to eat afterwards:
I crave water-based foods like vegetables, fruit, and big salads following a hot yoga class. Lately, I've been craving Green Monsters (made with coconut water for electrolytes), salads, veggie & hummus plates, Ezekiel bread/crackers, and Gazpacho.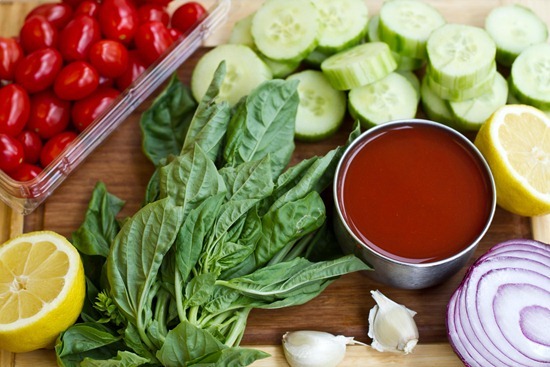 I'm also newly obsessed with Nature's Path Kamut Puff cereal thanks to Ange. I've been enjoying it with almond milk, ABU, fruit, and a bit of cinnamon. Cold and refreshing.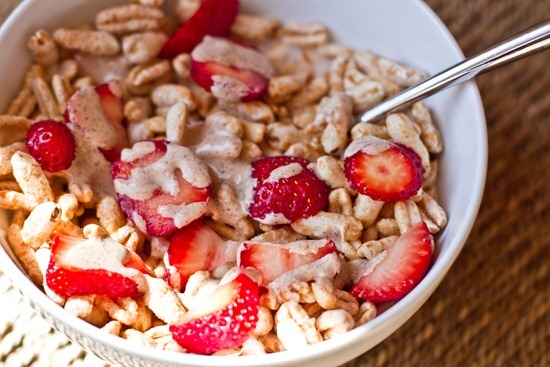 What I bring to class:
Reusable tote bag for carrying belongings
Align Ultra Lululemon yoga mat (I'm not really a fan of this mat because it is slippy! Anyone recommend any good non-slip mats?)
1 large bath towel (to place on mat)
1 small face towel (to wipe sweat)
Sigg water bottle
Keys, license, $20, yoga pass card
Zip up jacket for before and after class (I shower at home)
My impression after 11 classes:
I feel like yoga is improving the relationship I have with myself. I used to be a skeptic when I heard that about yoga, thinking it wouldn't apply to me. I was wrong! Yoga is just what I need in my life to help me center myself and thoughts. I have an anxious personality by nature, and yoga is therapy for my busy mind that never stops.
I've been excited not only by the changes I see (like toned muscles or improved flexibility), but feel in myself. I feel like yoga is the missing piece of the puzzle to my growth as an individual. I'm excited to explore yoga in many of its forms and styles down the road.
~~~
What's your yoga experience? Love it, hate it? What styles have you tried and do any click or not click with you? What do you eat (or not eat) before a class?
[By the way, this review is not paid or sponsored by Moksha or anyone else. It's just my personal experience, as always!]