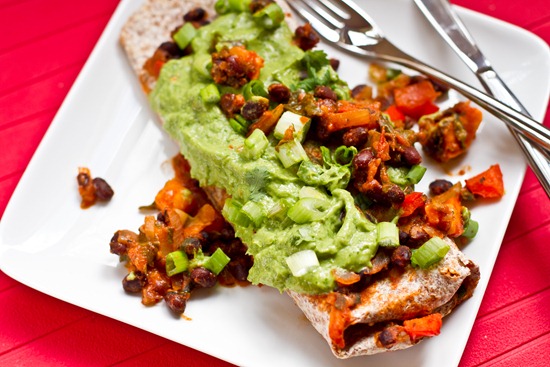 Out of all of the recipes on my Weekly Meal Plan, this is the one we were most excited about!
I first made vegan enchiladas with 'cheeze' sauce almost a year ago and Eric has been gushing about them ever since. I must agree that I really don't make them enough…and I'm not sure why because I'm crazy about them.
Last night, I jazzed up the original recipe and the outcome was so drool-worthy we found ourselves forgetting that they didn't contain- or even need- cheese. Now that is a good vegan enchilada!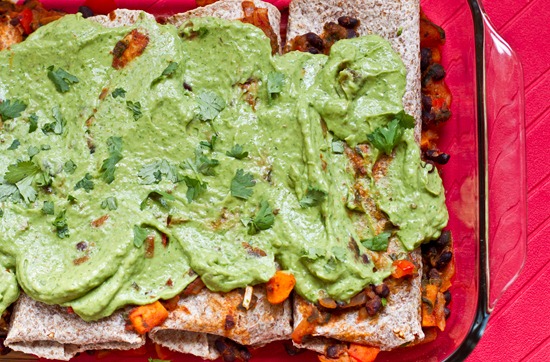 For this version, I made a creamy green sauce made from Cilantro, avocado (the cream!), lime, and a few other spices that served as a decadent topping for the sweet potato, black bean, spinach, and pepper enchiladas.
They satisfied our every craving…and then some.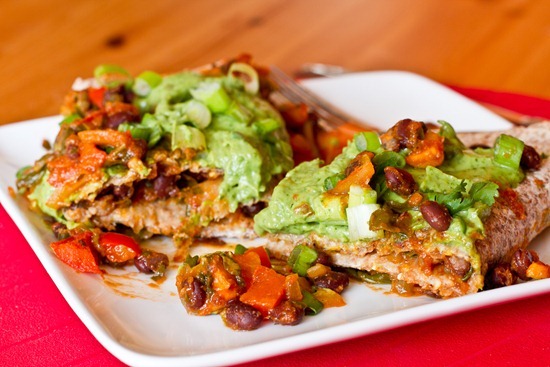 [print_this]
Sweet Potato, Black Bean, Spinach, and Pepper Vegan Enchiladas
Adapted from Time Crunch Vegan Enchiladas.
Yield: 4 Enchiladas
Ingredients:
1 tbsp extra virgin olive oil
1 onion, chopped (~2 cups)
2 garlic cloves, minced
1 cup sweet potato, chopped (or zucchini)
1 bell pepper, chopped
2 handfuls spinach, chopped
1 can black beans (~2 cups), drained and rinsed
Enchilada sauce or Pasta sauce (about 2.5 cups)* see note
1 tbsp nutritional yeast (optional)
1.5 tsp ground cumin
1-2 tbsp fresh lime juice, to taste
1/2 tsp kosher salt, or to taste
1/2 tsp garlic powder
1 tsp chili powder, or to taste
4 whole grain tortilla wraps (I used Food for Life Ezekiel)
Cilantro Avocado Cream Sauce, to pour on top (recipe below)
Green onion & chopped cilantro, to garnish
Directions:
1. Preheat oven to 350F and grab a baking dish large enough for 4 enchiladas. Pre-cook the chopped sweet potato, by simmering it in a small pot of water for about 5-10 minutes until just tender. Do not overcook. Drain and set aside.
2. In a large skillet or pot, add 1 tbsp oil and bring to medium to low heat. Add in the chopped onion and cook for about 5 minutes, stirring often, until translucent. Add in garlic and reduce heat to low and cook for a couple more minutes. Now add the chopped pepper, pre-cooked sweet potato, drained black beans, and chopped spinach. Cook for about 5-7 more minutes on medium-low heat.
3. Now add in your enchilada or pasta sauce. Stir well, and add in your seasonings: nutritional yeast (optional), cumin, fresh lime juice, salt, garlic powder, chili powder- all to taste. Adjust seasonings if necessary. Stir well.
4. Scoop about 3/4-1 cup of the mixture onto the bottom of your casserole dish and spread out in a thin layer. Scoop about 1/2-3/4 cup of the mixture onto each tortilla and wrap, placing the fold down on the casserole dish. Repeat for the remaining 3 tortillas and leave a bit of filling left to spread over the top. Sprinkle with vegan cheese if preferred.
5. Bake tortillas at 350F for 18-20 minutes. Meanwhile, make your Cilantro cream sauce (see below). When enchiladas are cooked, remove from oven and pour the sauce over top. Garnish with chopped cilantro and green onion. Serve immediately. Makes 4 enchiladas.
Note: Depending on what kind of sauce you use, you will have to adjust the seasonings to taste. I used a pasta sauce so I likely needed more seasonings to achieve the taste I desired.
[/print_this]
Make your filling and adjust all seasonings to taste.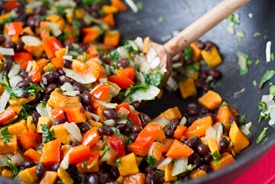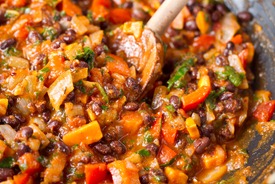 Fill and roll your tortilla wraps, placing fold side down in the dish. You can sprinkle vegan cheese on them before baking if you prefer.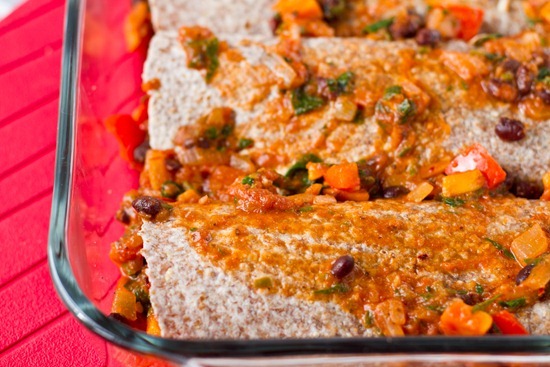 Prepare the cream sauce while baking the enchiladas.
[print_this]
Cilantro Avocado Cream Sauce
Inspired by Kathy's Cashew Cream Sauce.
Yield: ~1.25-1.5 cups
Ingredients:
1 & 1/4 cup avocado flesh
2 tbsp water, or more as needed to thin out
2-3 tbsp lime juice, to taste
1 tsp apple cider vinegar (optional)
1 cup packed fresh cilantro
1 tsp kosher salt, to taste
1/2 tsp garlic powder
3/4 tsp ground cumin
Black pepper, to taste
Red pepper flakes or cayenne pepper, to taste
Directions:
1. In a food processor, process the avocado flesh and water until creamy. Now add in the rest of the ingredients and process until smooth and well blended. Use immediately for best results.
[/print_this]
When the enchiladas are done cooking, spread the Cilantro avocado sauce over top, sprinkle with cilantro and green onion and eat your heart out!
A couple hints:
1) Due to the avocado in the cream sauce, this sauce needs to be used immediately for best results. If you plan on having leftovers, my advice is to wrap the leftover enchiladas without sauce and store in the fridge. You can try storing leftover sauce in an air-tight container for up to one day or you can make a half batch and make fresh sauce as needed.
2) These would probably be tasty with Nacho Cheeze Sauce too.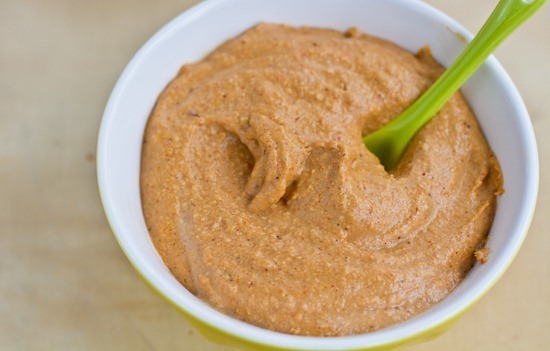 We both loved 'em. A bit too much maybe because we were totally stuffed afterwards! They would also make a fun meal if you are celebrating Cinco de Mayo tomorrow.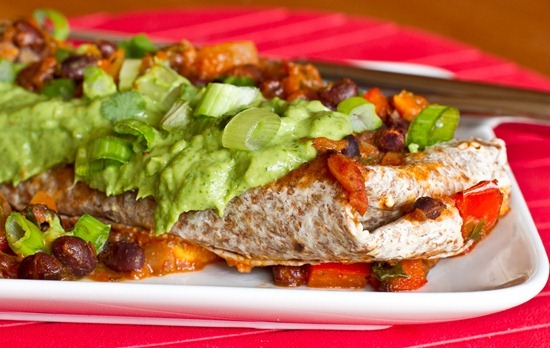 After taking his last pleasurable bite, Eric proclaimed, 'I predict this is the best recipe all week.'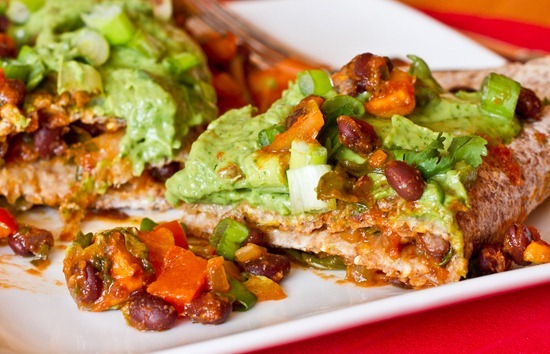 We shall see husband, we shall see. ;)