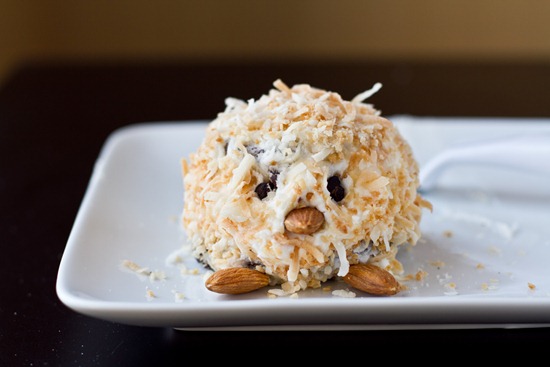 Cue: awwwwwwww!
Today, Eric and I are off to my brothers for a family get together! I wanted to make my niece some birthday cupcakes for an early birthday celebration so I searched Martha Stewart for some Spring Cupcake ideas. It wasn't long before I came across her super cute Spring Chick Cupcakes!
My heart melted when I saw them.

And then I saw how easy they are to make and I loved them even more. And no chicks were harmed in the process. Well, except when I stuffed one in my mouth!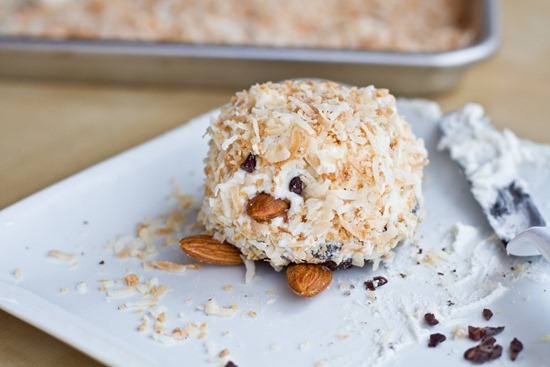 You won't BELIEVE how easy these are to make!
What You'll Need:
3-4 cups sweetened shredded coconut (you want the thick shred)
1 batch cupcakes
1 batch frosting
Almonds + something black for the eyes (I used cacao nibs). Martha also used red licorice for feet and hair.
Spring Chick Cupcakes
Idea from Martha.
Step 1: Toast about 3-4 cups sweetened coconut at 300F until golden. Remove and set aside. Bake cupcakes (I used my favourite vegan chocolate cupcake recipe) and allow to cool. Once cooled, remove the liner from each.
Step 2: Meanwhile, make the frosting. I used my vegan almond buttercream frosting. Flip cupcake upside down and trim the top so it sits flat on plate. Eat scraps. ;)
Step 3: Frost cupcakes around sides and top. Roll in toasted sweetened coconut and use fingers to cover bare spots.
Step 4: Insert eyes, beak, and feet. I used an almond for the beak and feet and cacao nibs for eyes. See Martha for her suggestions.
These vegan cupcakes always rise so nicely. I had to trim the top a bit so it would lie flat on the plate. I didn't mind eating the scraps either. :)
Flip the cupcake so the top is on the bottom of plate. Frost sides and top.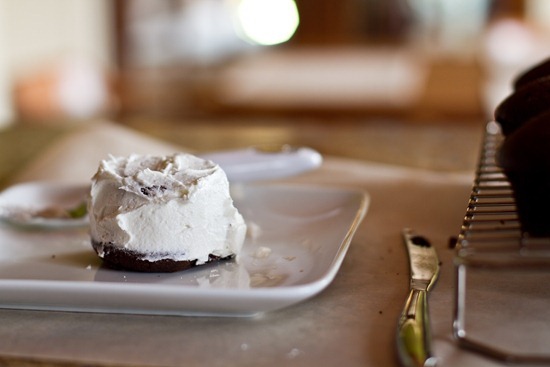 Roll in toasted and sweetened coconut (thick shreds) and then garnish with a beak, eyes, and feet.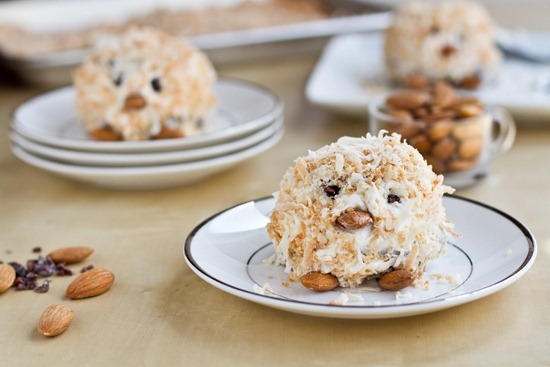 I can't handle how cute these are! And I really can't look at them without laughing. They are a bit homely looking and I love them for that.
They would be really fun to make with kids for Easter too.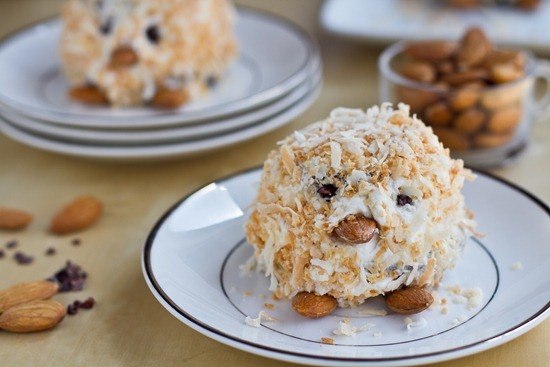 Some of you were asking how my back is doing so I thought I would give a little update. My sciatic nerve is feeling about 80-90% better after two massage therapy sessions. I am also keeping up with stretching, ab planks, and yoga. For my cardio, I have been doing the elliptical 5-6 days a week and also light weight lifting a couple times a week. I am hoping to try running sometime this week to see if I have any pain.
My RMT recommended that I pick up a stability ball to use as a deck chair because my posture is so poor and I always get a ton of shoulder pain. Anyone use one at a desk? Hopefully it helps. :)
Have a great Saturday!