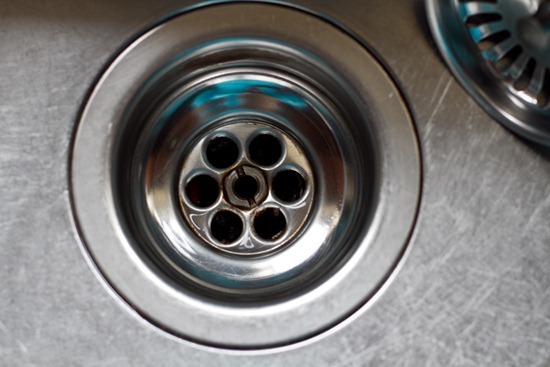 This is my favourite all natural way to clean our drains! I got the recipe from Young House Love (in addition to a ton of other all natural cleaning recipes!).
First, I sprinkle about 1/2 cup of Baking soda on my drain, add about an equal amount of vinegar and let it bubble up like so: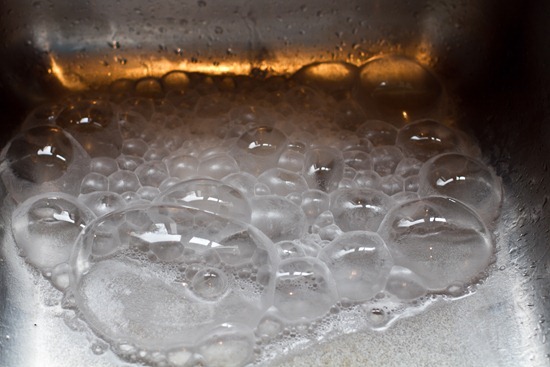 After a few minutes, dump boiling water over top. 
(You can do this cleaning method with the plug in or out, it works both ways.)
Presto! A clean drain every time without harming the environment. :)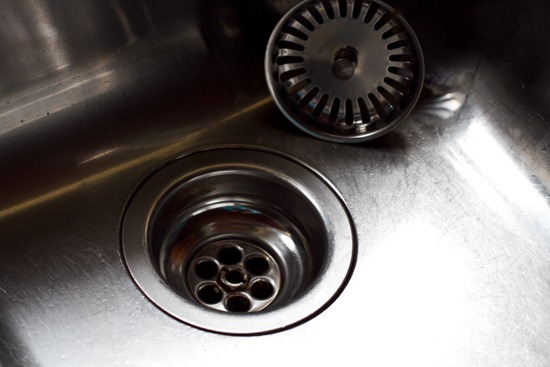 Feel free to scrub away all the stains on your sink too. It removes just about any stubborn stain.