This week has been a great week for leftovers!
We have been enjoying all kinds of reheated meals from Butternut Squash Mac 'n Cheeze, to Tomato Barley Risotto, and some Holiday Soup For The Soul that I defrosted from the freezer. I don't know why leftovers get such a bad rep…I'm always so happy when I realize that dinner is already cooked for me. I like to pretend that I have a personal chef when I eat leftovers.
After making Butternut Squash Mac 'n Cheeze this week, I had some leftover cheeze sauce to use up. I have been drizzling it on wraps and sandwiches and even dipping tortilla chips in it. It is quite a versatile little sauce!
Then I decided to put a new spin on a favourite recipe of ours, Tomato Barley Risotto.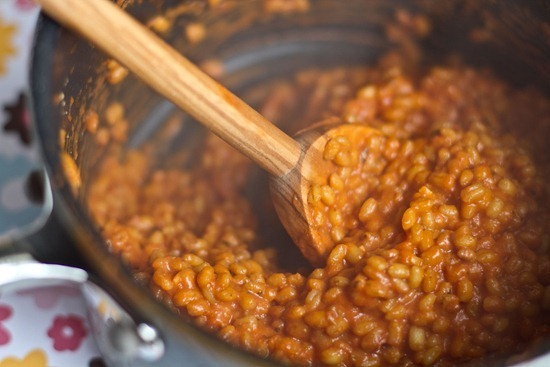 I made a double batch this time, which is always great for leftovers. This dish reheats nicely and it is really fun to sprinkle on wraps or just reheat in a bowl with a splash of milk.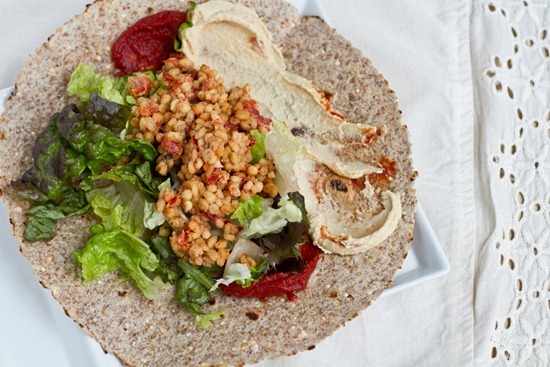 But back to the sauce.
I think you know where I'm going with this idea…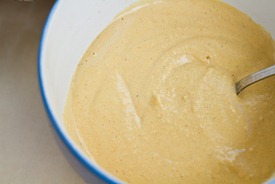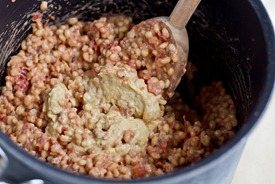 It was such a simple addition to the Tomato Barley Risotto, but the outcome was amazing. With just a bit of sauce stirred in, this dish was transformed!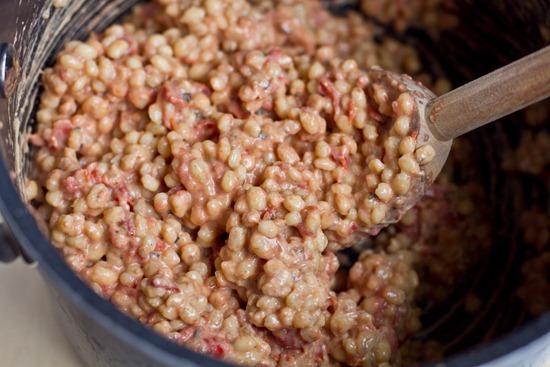 I mixed in about 1/2 cup of the cheeze sauce for a double batch (I didn't really measure, but just added it to taste). It was mind-blowing good food.
Eric said, 'Who knew you could eat something that tastes so creamy and cheesy and it would be vegan?'
I lit up like a Christmas Tree.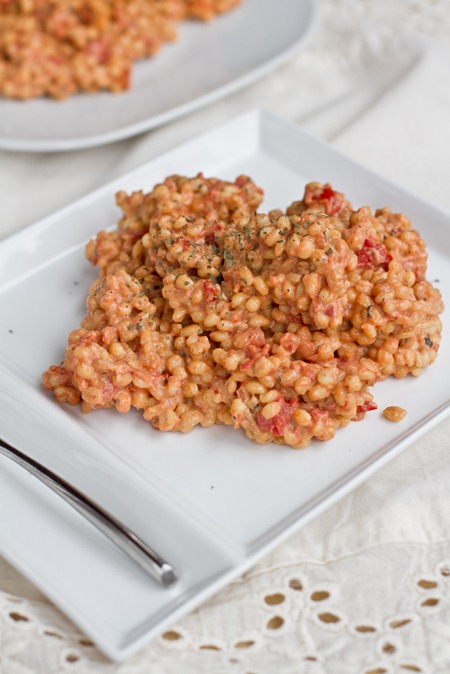 This dinner is going on a regular rotation for sure. I think it was the creamiest and most cheesy tasting vegan dish I have ever made (aside from the mac 'n cheeze of course).
Lunch
I don't show too many lunches on the blog, but this lunch was new and unusual so I thought I would share it with you.
The star of the show was Fresh Dill!
Do you guys ever cook with fresh dill?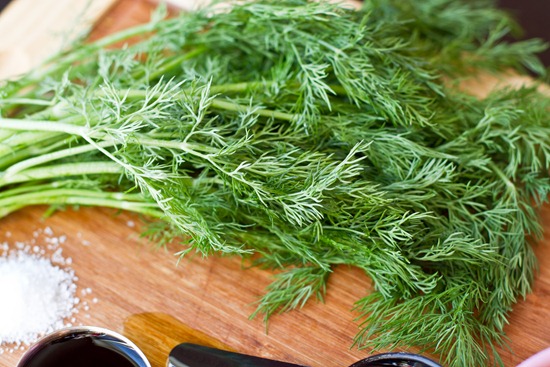 I have been in love with anything Dill flavoured ever since I was a kid (but mostly just Lays Dill Chips!). Growing up, I couldn't get enough of those salty, deep-fried, crispy, tangy bites of processed crap. I needed an intervention.
Fast forward to today, and while I love the idea of cramming a bunch of dill chips into my mouth, I'm not so keen on the idea of MSG or other mystery ingredients that lurk in these foods. I'll take fresh dill any day.
For some reason though, I don't buy fresh dill very often (I guess I just don't know what to use it in!), but I really think I should. I originally planned on making Homemade Dill Chips (adapting the Salt & Vinegar Chip recipe), but I forgot to buy potatoes, so I decided the next best thing would be to make Dill Chip Chickpeas. They turned out wonderful.
Eat your heart out Lays.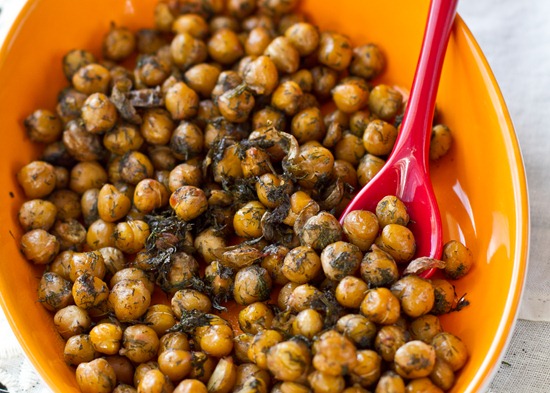 [print_this]
Dill Chip Chickpeas
Yield: 2 servings (~2 cups)
Ingredients:
2 cups cooked chickpeas
2 tsp extra virgin olive oil
1/2 cup fresh dill, minced with stems removed
1/2-3/4 tsp kosher salt, to taste
1/2 tbsp Balsamic vinegar
Freshly ground black pepper
Directions: Mix all ingredients to taste. Note: I tried roasting the chickpeas, but I preferred the flavour much more before roasting. Eat them on their own or sprinkle them onto salads or wraps for a fresh kick to any lunch.
[/print_this]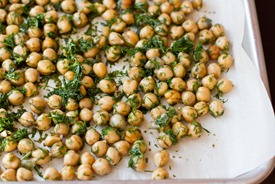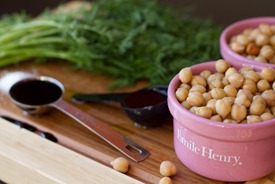 I roasted these, but I preferred the flavour before roasting, so next time I will just mix and serve!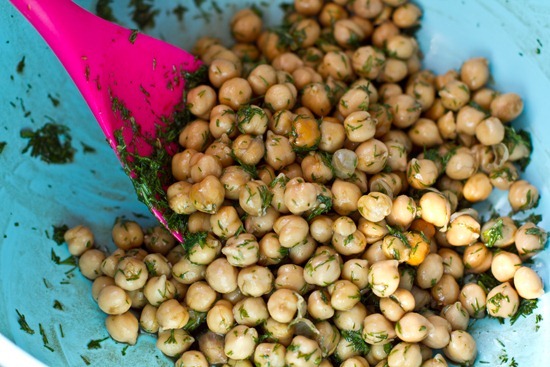 I enjoyed it with a rainbow of chopped veggies, sprinkled with dill and lemon, and served with hummus.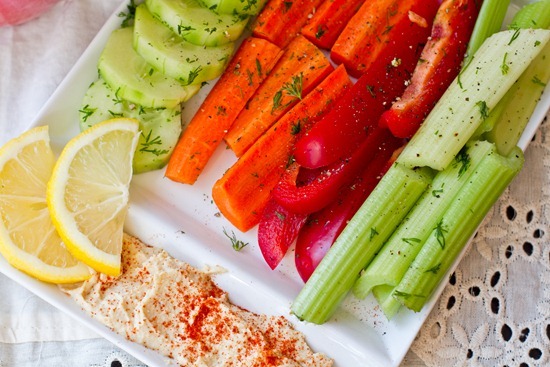 It was such a great lunch and it really got me in the Spring mood.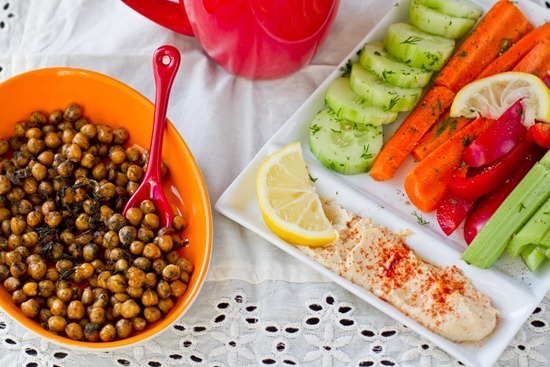 In home décor news, we finally have something on the walls I can show you.
I picked up this plate-inspired wall décor on sale at Pier 1 last week. I thought it was perfect for the warm colours in our house.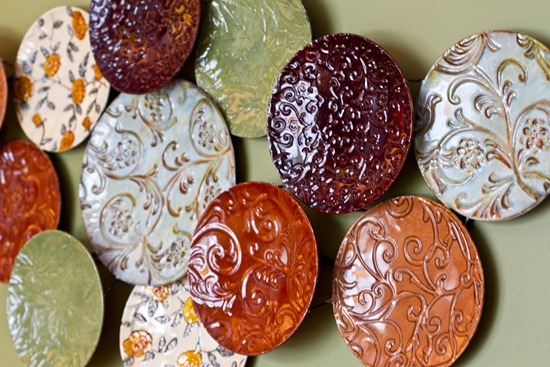 Eric said The Crazy Dish Lady now has dishes on the WALLS and he laughed at me.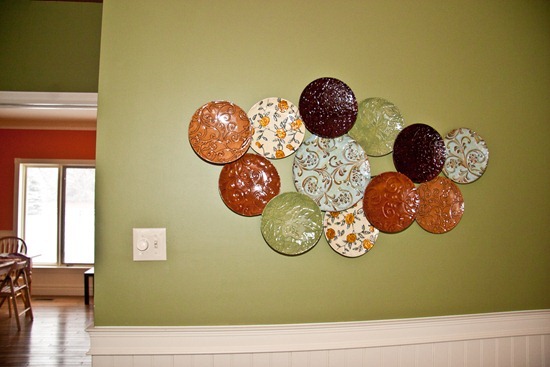 I guess he has a point…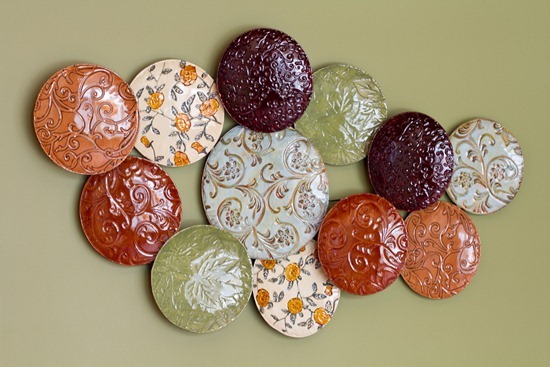 Today we are knee deep in taxes (personal and business), bill payments, and I also have a bunch of paperwork to complete. It's one of those days when you wake up and you realize that you can't put it off another day longer or two men will show up in dark suits and you'll never be heard from again.
On a happier note, don't forget to Spring Forward tonight! Yawhoo!! I have some fun Spring-inspired recipes coming up this week to get you in the mood.