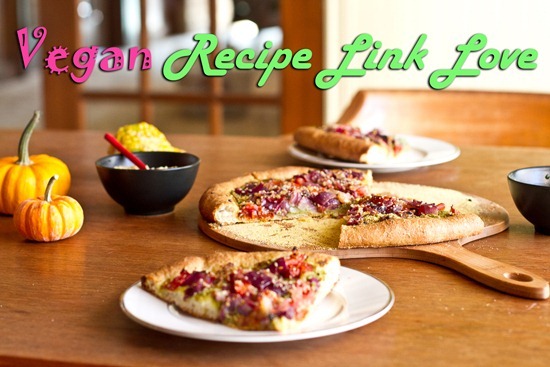 This link love is beginning to be a bit of a problem for me.
I've discovered that the food doesn't actually come through the screen for me to eat. What's up with that?
I think you misunderstood me before. When I said 'attach' your photo, what I really meant was hand-deliver this delicious food to my door step and we will feast like Kings.
I'm glad I could clear up our little miscommunication. ;)
I'm also starting to feel like my hundreds of bookmarked recipes could crash my computer. Or one day, my computer will literally eat the list on me.
It's totally possible.
In my experience, one can never have too many recipes…or delicious things to eat, so I will forge ahead with recipe link love and hope that some day, we can have a REAL LIFE recipe exchange. It will be a colossal foodie potluck party where we can sample and taste to our every whim. Yes, I like the thought of this.
Until then, I present your next 20 vegan recipes from around the web to tempt your taste buds and spice up that weekly routine…
1. Wild Rice & Radish Salad with Dijon Vinaigrette from The Chocolate Fig.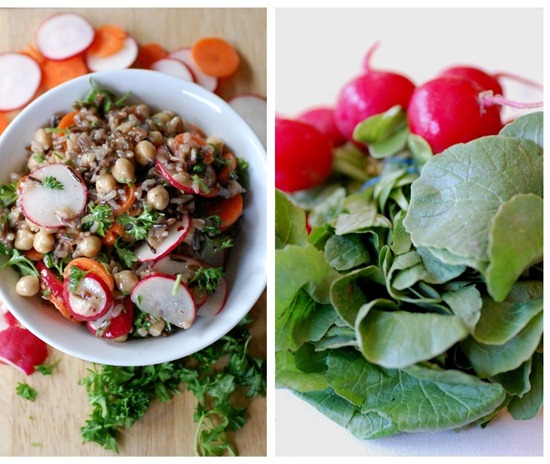 Nothing makes me happier than a gorgeous salad!
2. Vegan Baileys Irish Cream from Epicurious Vegan.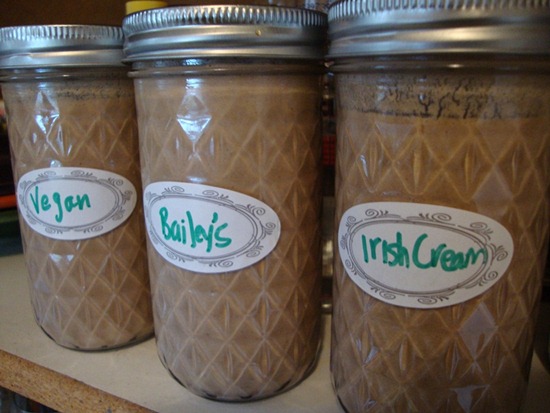 Monday night Happy Hour, anyone?
3. Mini Peanut Butter Scones from With A Side of Sneakers.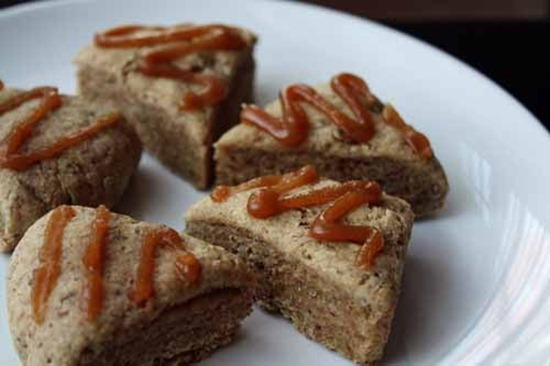 You had me at mini.
4. Baked Sweet Potato Falafel from Bran Appetit.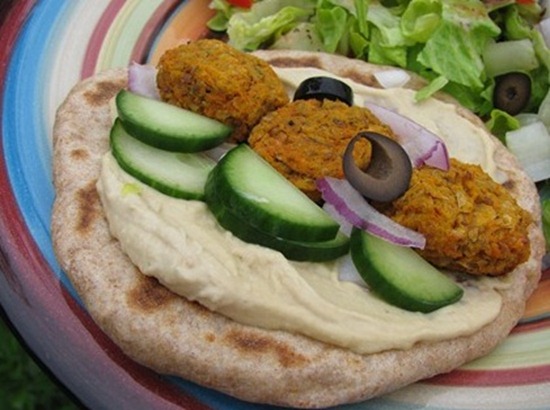 Yes please.
5. Curried Tomato Rice from Around the VeggieTable.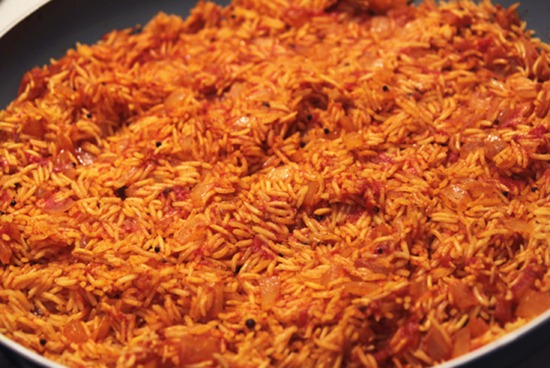 I love tomato and I love curry, why have I not tried it with rice before?
6. Pumpkin Chocolate Chip Muffins from Bonus Round.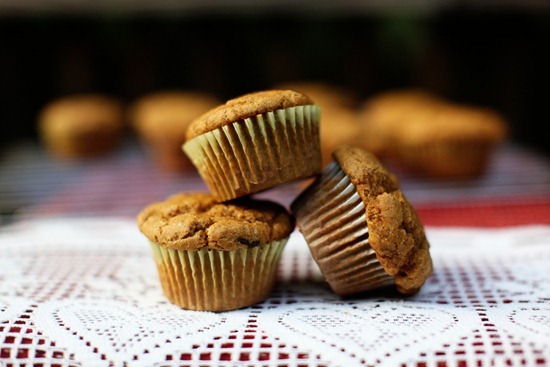 I met Nicole last summer at HLS; she's a sweetie with delicious recipes.
7. Nanaimo Bars from be.you.ti.fully. A.musing.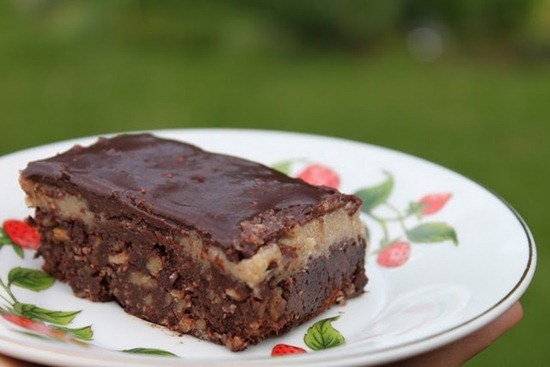 Reason #486 why I'm proud to be Canadian- the Nanaimo Bar. A dessert necessity for every baker's holster. This raw version sounds amazing!
8. Zucchini Banana Nut Bread from Marci Gilbert's Blog.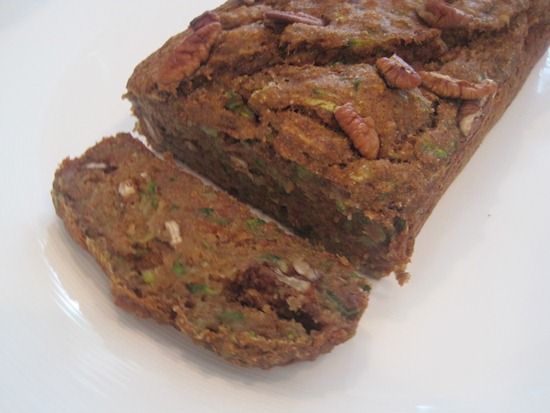 I picture this warm and slathered with Earth Balance. And frosting.
9. Pumpkin Chai Spice Bread from Bread & Chocolate.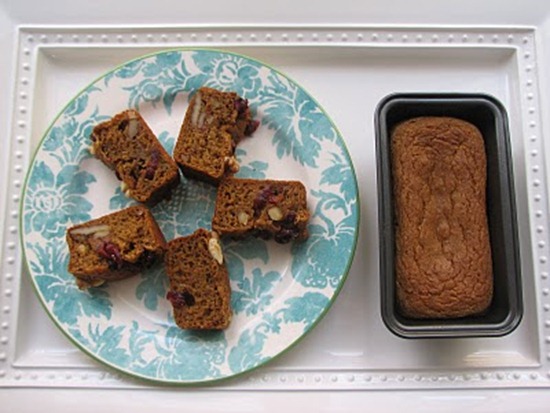 Pumpkin and chai sounds like a match made in heaven.
10. Homemade Granola from Chocolate and Carrots.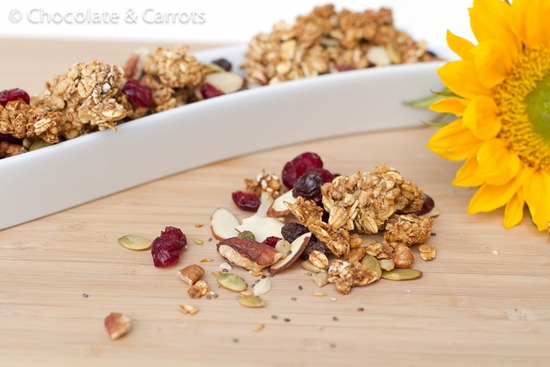 Nice clump factor!
11. Spanish Lentil and Mushroom Stew from Fresh and Foodie.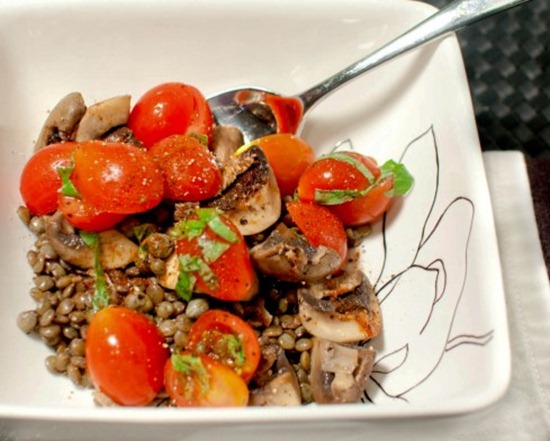 I don't think I have ever had mushrooms and lentils together before, but I need to change this!
12. Sundried Tomato Pesto from Leia's Delights.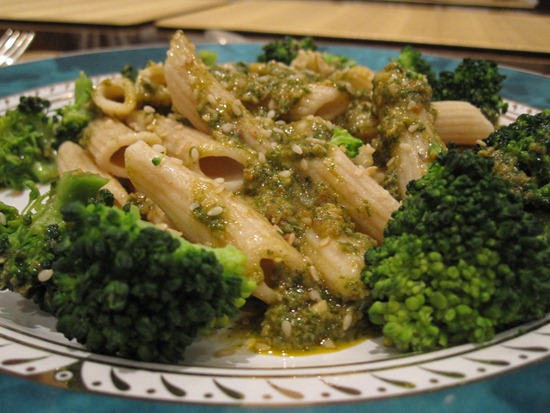 I really need some sundried tomatoes in my life.
13. Borscht from The Real Meal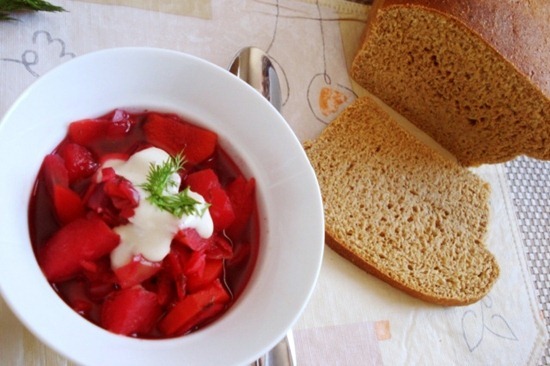 Borscht, Beets, Battlestar Galactica.
14. Peanut Butter Blossoms from Une Vie Saine.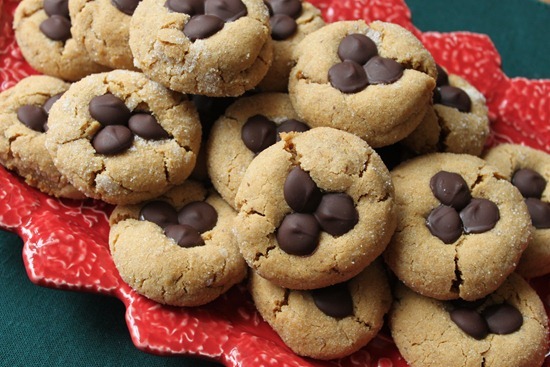 aka: What happens when you take Hershey's recipe and veganize it!
15. Spicy Potatoes from Among the Tortillas.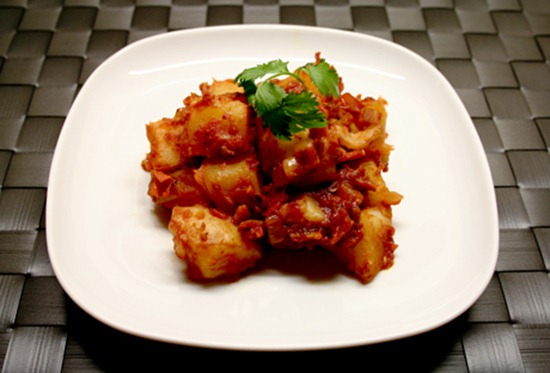 I have a feeling these potatoes are life changers!
16. Apple bars with Cinnamon Cream Cheese from Thyme Bombe.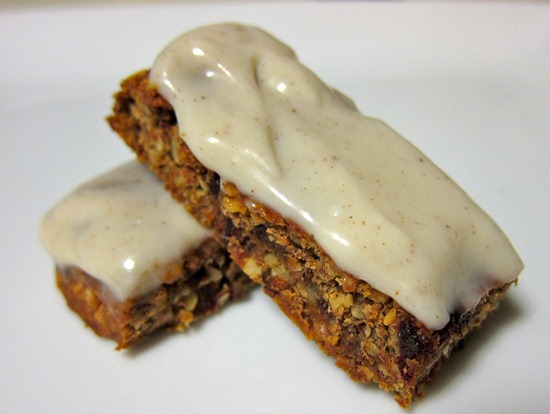 Thank-you, I'll have two please.
17. Quinoa Salad with Jalapeno Balsamic from What's Cookin With Mary.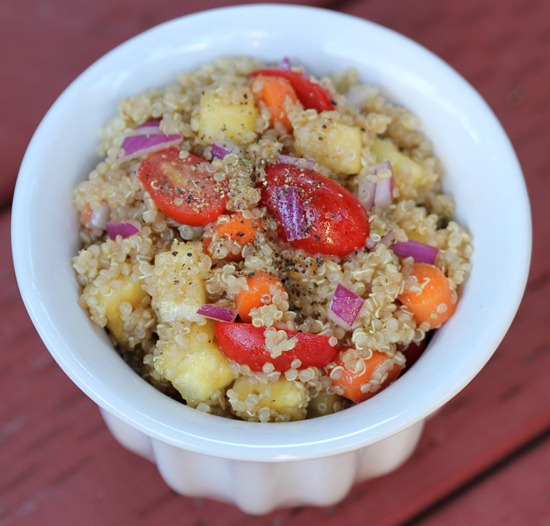 Oh, this has Spring Fever written all over it.
18. Chocolaty Whoopie Pies from Diet, Dessert, and Dogs.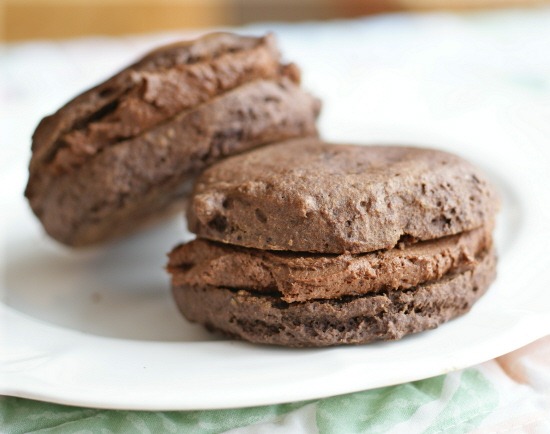 Is there anything more fun to eat than a whoopie pie?
19. Banana Oat Pancakes from My Little Celebration.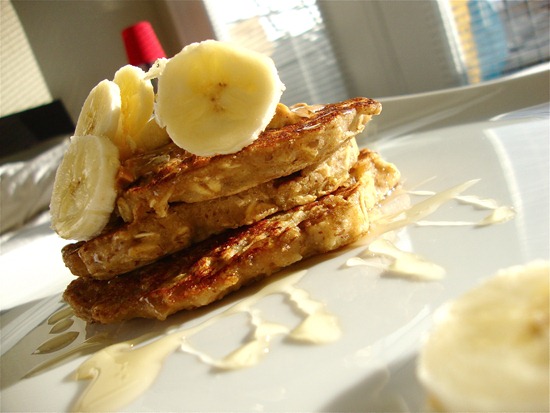 Comfort Food.
20. Spiced Almond Amaranth Pudding from The Spiced Plate.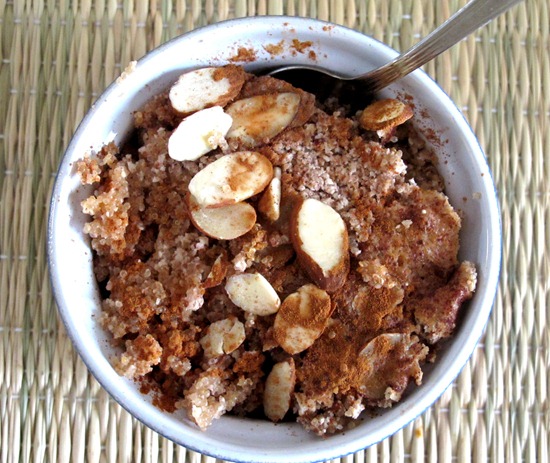 Note to self: make ASAP.
Thanks everyone for the delicious recipes! I think I need to go on a baking bender now.
For info on how you can submit a vegan recipe (or two or five!) see this post. For future emails, if you are sending more than 1 submission, please send them in separate emails as it is easier for me to organize in my inbox. Don't forget to attach the photo(s) too! Thank-ya. :)
Previous Recipe Link Love Posts:
Happy March!