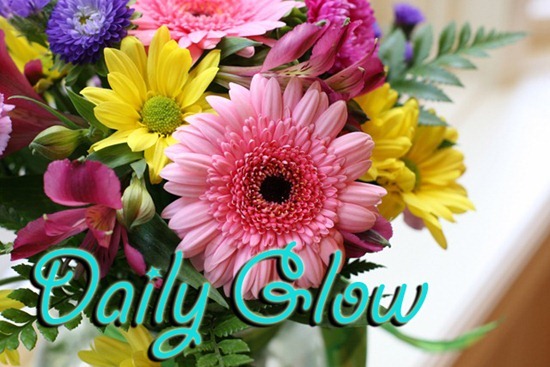 Missed these?
Do What You Can…Today
I've talked a lot about finding happiness within ourselves and with our careers, and to this day, it remains one of the topics I am emailed about the most. I really didn't realize just how many people struggled with these things until I talked about my own experiences. Opening up to others was one of the reasons that I was able to work through many issues in my life. Who knows where I would be right now, had I not let myself feel vulnerable.
It is isolating when you are going through a tough time on your own. I always felt like there was something wrong with me for feeling unhappy with myself and circumstances and I was ashamed to even talk about it with my friends and family for fear that they would think I was a failure. I remember sitting in one of my very first graduate classes, thinking 'What am I doing here?'
I bottled everything up inside and I put on a happy face, but little did I know this was the worst thing I could have done. For many years, I convinced myself that I was not worthy of happiness because my problems were my own 'fault'.
But today, I'm so over the whole perfectionism thing. Really…I'm over it.
We all struggle. Many of us struggle with accepting ourselves, finding a happy weight, deciding what to take in school, paying the bills, relationships, health problems, when to start a family, career satisfaction, and balancing everything in between. No one walked away from me when I finally confessed that I struggled with an eating disorder (they knew all along, anyways) or when I quit my job and I hit an all-time low in my life. If anyone did, they probably weren't worth it in the first place.
How did I cope during tough moments?
The most important factor for me was talking about it…not only to friends and family, but to a counselor. I also used to display my favourite inspiring quotes in my offices. I would tape them on my computer screen or tack them to the wall. I was known as the quote girl by my friends. ;)
For the two years I was a grad student, I had this quote taped to my office wall: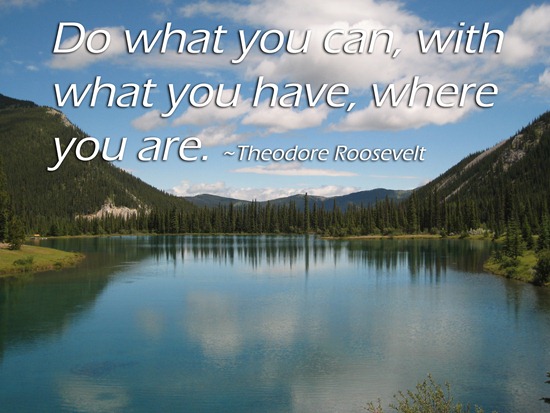 Do what you can, with what you have, where you are.  ~Theodore Roosevelt
As someone who struggles with anxiety, I tend to worry about the future too much. This quote helps me to live in the moment as much as I can. It also teaches me that every day may not present the 'perfect' circumstances or opportunities, but we can still work with what we've got each day and make the best of it.
I CAN'T…
1) Predict the future
2) Control other people's actions, thoughts, or feelings
3) Determine the outcome of my choices
However, I CAN…
1) Learn from yesterday
2) Take action today (no matter how small)
3) Plan for the future (even if the plans ultimately do not work out!)
4) Challenge myself, but never expect perfection.
5) Ask for help.
6) Eat chocolate.
Plans are great, but the greatest teacher is experience. Don't beat yourself up for decisions that you make that may not work out because with everything you try out, you are that much closer to finding something that works for you.
Have you ever done something you thought was a huge 'mistake' and it turned out to be a valuable lesson in your life… or even life-changing?
What positive action can you make today to help an area of struggle in your life?