Now this is what I call a Happy Friday.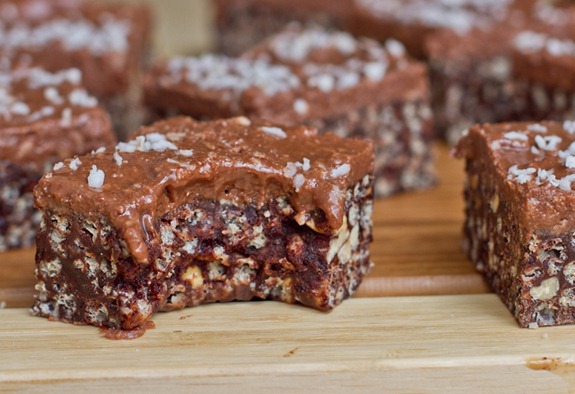 Luckily for my little baking 'habit', there is always a reason to bake.
My friends have birthdays. Their significant others have birthdays. My family have birthdays. It's December. It's the 3rd Tuesday of the month. Eric's coworkers hit the 3pm slump. It's storming outside. There is an old lady down the road who doesn't know who I am but enjoys my baked goods. Valentine's Day. This blog. Eric. You.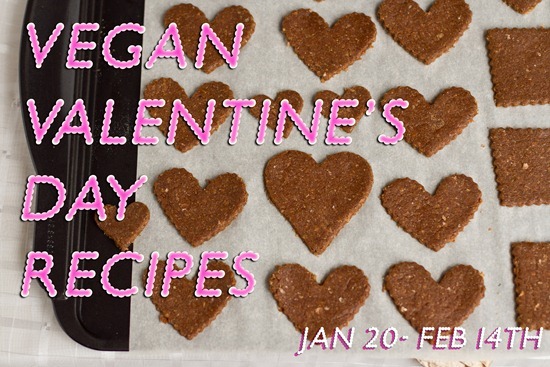 This creates a sense of purpose in my life.
But don't get me wrong, I will bake for no other reason other than just wanting to bake. And wanting to eat what I bake. Yes, I do enjoy that quite a bit come to think of it. Baking for sheer enjoyment is a good reason in itself, but it does make me happy when I have others I can bake for too.
And really, what could be better to drool over on a Friday morning when you are anxiously watching the clock, anticipating the fun weekend ahead, and planning all the delicious things that you are going to eat?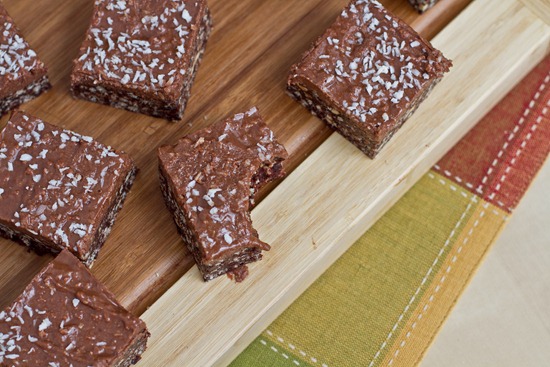 My friend Julie had a birthday get together last night and she is a huge chocolate and peanut butter fan. When she heard that I made Dark Chocolate Peanut Butter she made a double batch that very same day, as well as a Dark Chocolate Almond Butter batch for good measure. Her love for chocolate and peanut butter is quite intense. Obviously, I made the girl a chocolate peanut butter dessert and the end result was so fantastic, I wished it was my birthday. Only 3.5 months to go…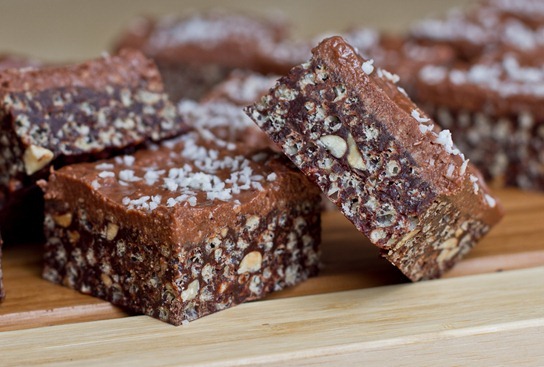 No Bake Peanut Butter Chocolate Crispies with PB Fudge
Like a chocolate rice crispie square amped up and packed with crispy, chewy goodness. The chocolate peanut butter fudgy 'frosting' is the perfect compliment to this not too sweet dessert.
Inspired by Joy of Baking.
Yield: 16 squares.
Squares:
1/2 cup all natural peanut butter (chunky or smooth)
1/2 cup brown rice syrup
2 tsp pure vanilla extract
1/4 cup unsweetened almond milk
1/2 cup sifted cocoa powder
1/4-1/2 tsp kosher salt, to taste
3 cups crisp rice cereal (I use GF Nature's Path)
1/4 cup chopped unsalted peanuts (optional, but adds a nice texture)
1/2 cup non-dairy chocolate chips
Dark Chocolate Coconut Peanut Butter 'Fudge':
This is adapted from my Chocolate Peanut Butter.
1 cup

all-natural

peanut butter
1/2 cup dark chocolate chips
1 tsp coconut oil
Kosher salt, to taste
1/3 cup unsweetened coconut + coconut for sprinkling (optional)
Directions
1. Line an 8 inch square pan with 2 pieces of parchment paper going each way.
2. In a medium sized saucepan, stir together the peanut butter, brown rice syrup, vanilla, and almond milk together over low-medium heat. Once combined, slowly add in the sifted cocoa power and the kosher salt. Stir over low heat being careful not to burn.
3. Mix in the 3 cups of rice crispies and remove from heat. Now add I the 1/2 cup of chocolate chips and optional peanuts. stir well. Spread this mixture into the square pan lined with parchment paper. Press down firmly and evenly. Place in the freezer for at least 10 minutes to firm up.
4. Meanwhile, make the Dark Chocolate Coconut Peanut Butter by melting the 1/2 cup chocolate chips and coconut oil in a small bowl in the microwave for 30-60 seconds. Be careful not to burn. Now stir in the 1 cup peanut butter, 1/3 cup coconut (optional), and kosher salt to taste. Mix until completely combined.
5. Remove the pan from the freezer when firm to touch and spread on as much of the Dark Chocolate PB 'fudge' as you prefer. I think I used about 3/4-1 cup. Sprinkle with coconut if desired.
6. Place in the freezer for 45-50 minutes until firm (yes it takes longer to firm up than you think!). Cut into squares and enjoy! Store in the freezer or fridge.
I'm obviously really into the no-bake (i.e. fast and easy) treats lately so I tried to come up with something that would fit the bill, but still make a show-stopping and drool-worthy dessert for any birthday girl.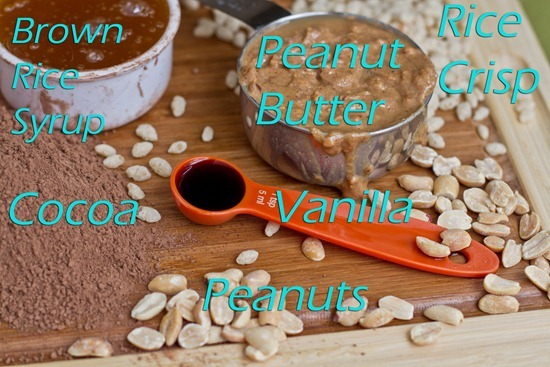 The peanuts are optional in this recipe, but they provided a nice texture in the squares.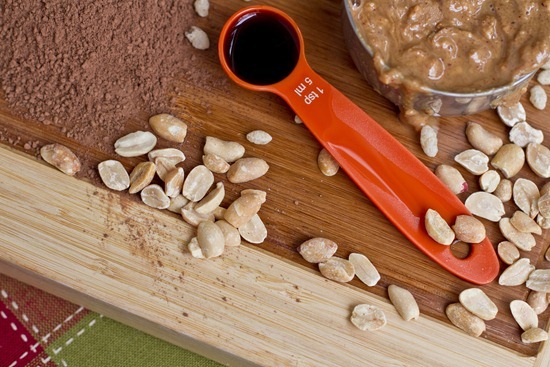 The first thing you do is mix together the vanilla, brown rice syrup, peanut butter, and almond milk over low-medium heat on the stovetop.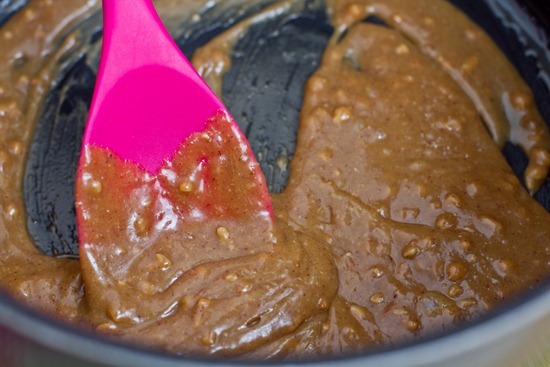 Now add in the kosher salt, sifted cocoa power, and peanuts. Stir well until smooth.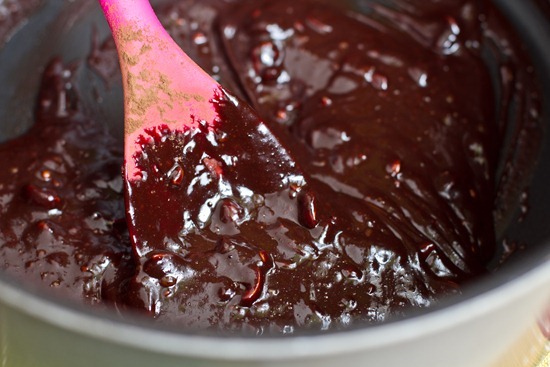 Add in the 3 cups rice crisp and the 1/2 cup chocolate chips. Oh yeaaaaa.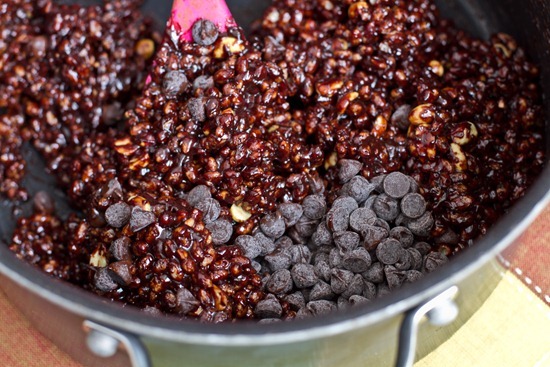 Scoop into your square pan and spread out.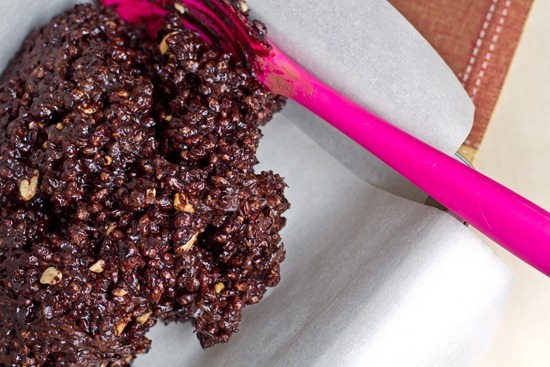 Place in freezer for about 10 minutes to firm up.
Meanwhile, on the ranch…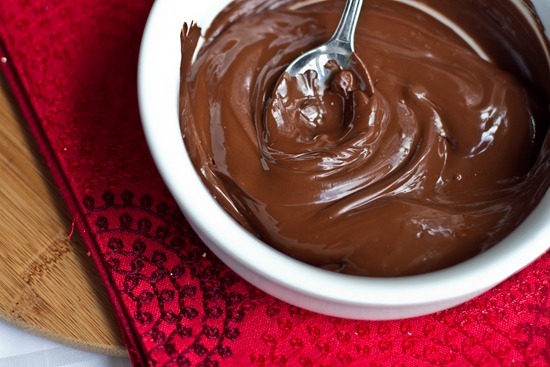 Make the Dark Chocolate Peanut Butter! I had some leftover in the fridge so I just softened it in the microwave for about 25 seconds or so and then stirred.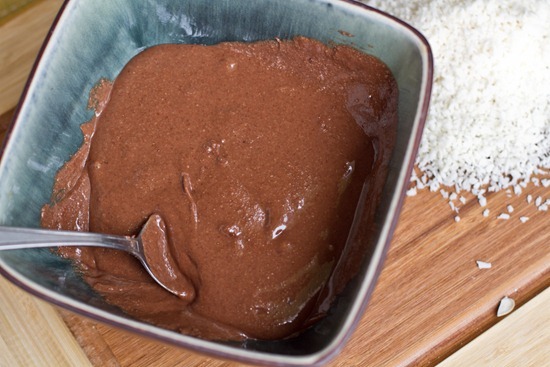 However, if you are making it from scratch, it is very quick…
Melt chocolate. Stir in the remaining ingredients. EASY!
I also added in some shredded coconut for a fun texture in this fudgy frosting.
Once the square mixture is firm, pour on your desired amount of fudgy frosting. I think I used 3/4 cup or so.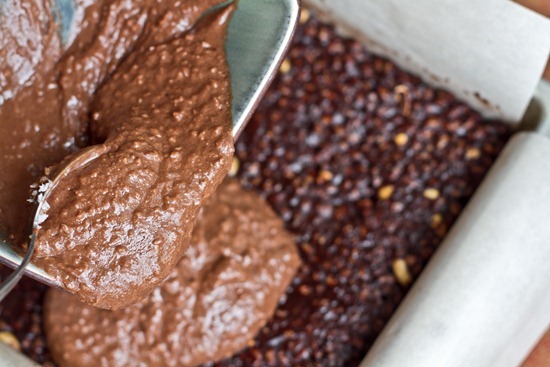 Spread the goodness all around.
Now place in the freezer, uncovered, for 45-50 minutes to set.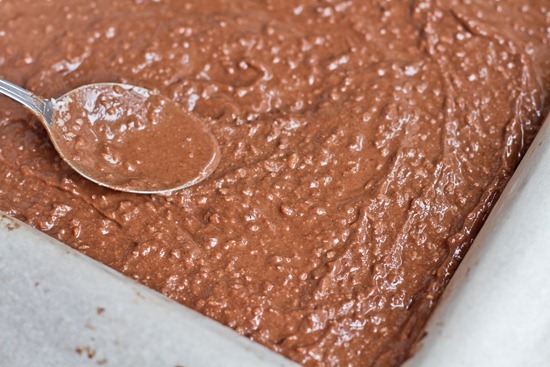 Remove from pan and cut into squares.
Dear me.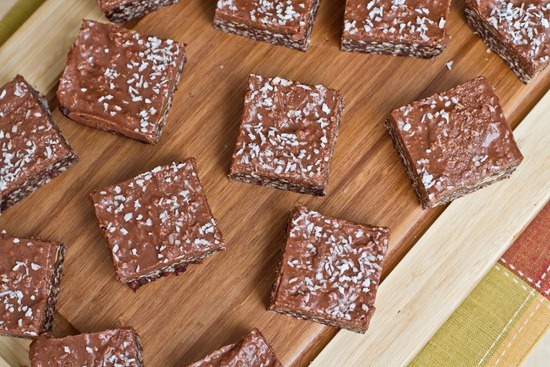 Quality control.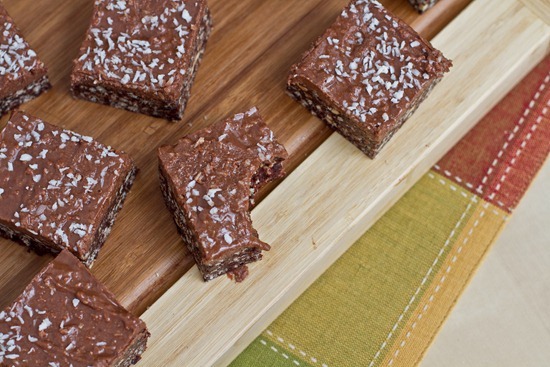 I had no idea how these were going to turn out, but I was blown away. These are one of my favourite desserts to ever cross this kitchen. You can get creative with the ingredients too. It might be fun using Dark Chocolate Almond Butter and chopped almonds, or other mix ins like raisins, walnuts, or pecans too!
Or what about White Chocolate Dreams Peanut Butter? Mmm.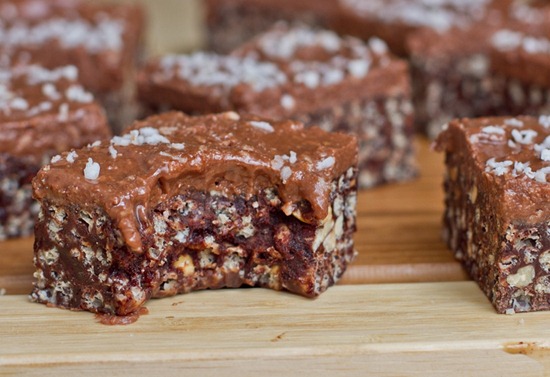 I ended up saving a square for Eric and after he tried it he said if we weren't already married he would have proposed to me upon first bite. bahaha.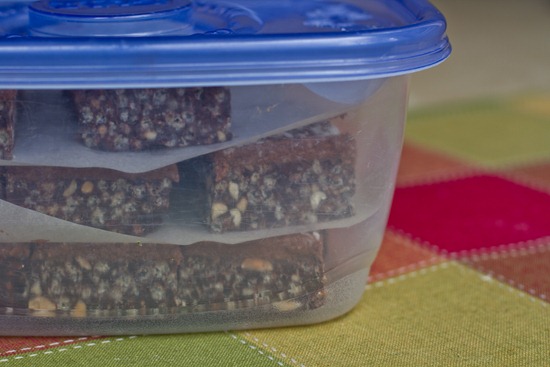 I think I know what dessert I'm making him for Valentine's Day now!
These squares would go perfectly with my Choco Peanut Butter Hot Cocoa too…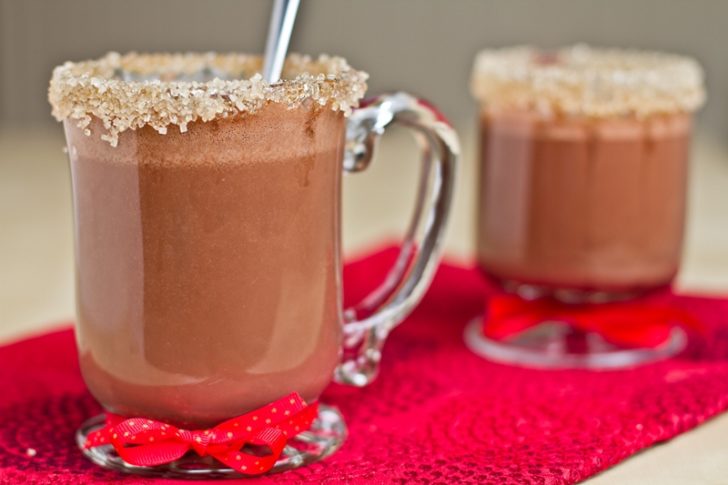 P.S.- Don't forget you have until Feb. 7th to enter my Valentine's Day recipe contest. =)