A few years ago, I decided that I was going to take control of my life and get healthy. My eating disorder was toxic and sucked the life out of me. I finally hit rock bottom and the only way out was up.
I knew I had to make a big change in my life, but fear made me resist this change for a very long time.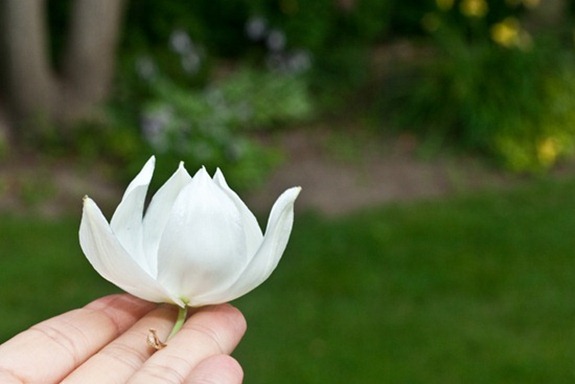 I started to take baby steps in the right direction, even though I often felt like I was taking one step forward and two steps back. It didn't matter though because with a determined spirit anything is possible, I just didn't know it at the time.
One day, as I was chatting with my friend Leah, she said something that struck a cord with me.
She said, 'Ange, I can tell that you are being good to yourself because you have a real glow now that you didn't have before.'
She knew that I was trying to beat my ED and her words of encouragement made all the difference. The word glow stuck with me so much that I decided to make it my theme.
From then on, my goal was to do things that made me glow and avoid things that did not.
It was simple and it worked.
Over time, I realized that inner happiness and confidence is more attractive than any number on the scale. I wanted to be a Size Healthy, not a size 'x'.
Despite my good intentions, I don't always feel the 'glow' in my life…especially during the gloomy Winter! It is easy to fall into a slump and just get discouraged about things in general. Instead of letting negative thoughts get the best of me, I now know that the beauty of life is not in being perfect or happy 100% of the time, but it is overcoming the challenges that we all face.
The good news is we can always take action if we are not content with something in our life. I used to see myself as a product of my environment, but I learned that I am in control of my happiness and no one else.
I don't just want to be inspired, I want to harness inspiration in my life. I want to grab a big lasso, throw it in the air, and pull inspiration toward my life. Some days, inspiration hits me when I least expect it- a positive thought, idea, or plan of action- and I get all excited about it, only forgetting about it later on as I go about my day. If only I had written it down, I often say.
I have a blog, so why not write it down?
I have always felt like there is a wonderful energy on this blog…all of you. We can channel this energy and use it in a positive way to build each other up and inspire each other to do simple, but great things. My writings and conversations on this blog gave me the courage to leave my unfulfilling career. This is when I really started to realize that great things can happen when you put a group of people together…even virtually!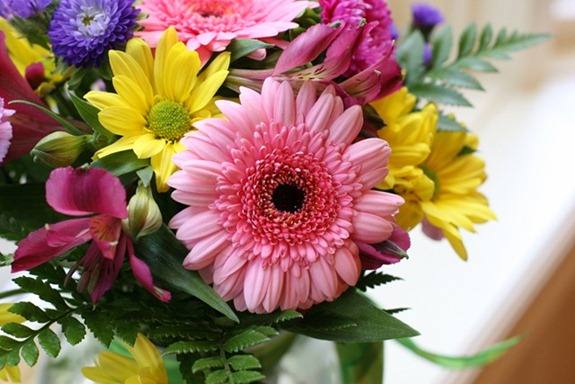 The Daily Glow feature will be a place to write down inspirations, thoughts, questions, themes of the day, quotes, and the like, as they come. They will be short reflections and inspiring thoughts to hopefully add some joy, reflection, and inspiration into our lives. Daily Glow will not be on a 'daily' basis literally (unless I am really feeling inspired that week!), but I hope to include this feature on a regular basis. Most importantly,  I will need your help, your ideas, your contributions. I think that we can do some amazing things if we put our heads (and hearts) together.
I will kick it off with a quote that I love.
Life without a purpose is a languid, drifting thing; every day we ought to review our purpose, saying to ourselves, 'This day let me make a sound beginning'.
       -Thomas Kempis
I often find myself going through the motions of life, without taking time to reflect…to stop…to breathe. I catch myself holding my breath or taking very shallow breaths of air when I feel tense about something in my life. This quote reminds me to stop and reflect on my purpose, even if only my daily purpose. It is very easy to lose sight of what is meaningful among the clutter in our lives and in our minds. My goal for today is to reflect on the actions that I take, the thoughts that I make, and to be mindful of my breathing.
What does this quote say to you? What can you do today to live with purpose?