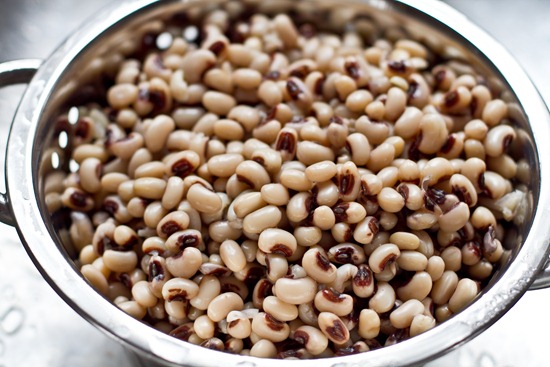 Recently, my Grandpa was diagnosed with Multiple Myeloma which a a rare form of blood cell cancer that has no cure. Need less to say, it has been a rough few weeks in our family and my Grandpa was also hit hard with a pneumonia and suffered two heart attacks on top of everything else. As of last weekend, the doctor was not sure if he would survive the pneumonia.
After I heard the news about my Grandpa and I spoke with Eric, I went straight into my kitchen and I baked a loaf of Banana Bread to bring to the hospital. Baking comforts me in a way that I can't really describe; no matter if things are going good or if things are going not so good, baking seems to always provide me with whatever I need at the time. Enjoyment, relaxation, satisfaction, or solace. Baking has taught me that things don't always work out as we anticipate and sometimes we have to get through the dirty dishes and start again the next day.
I stood there with tears dripping down my face as I measured ingredients with the utmost precision. I chopped some dark chocolate.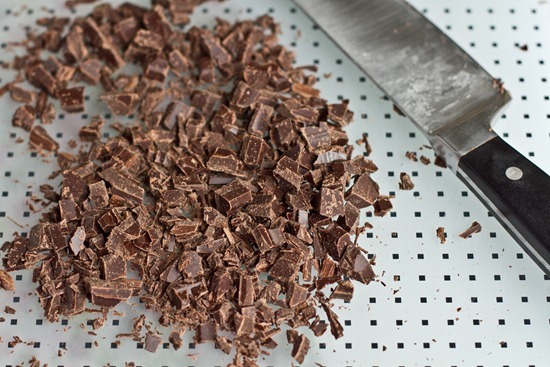 Shortly thereafter, Eric's head peeked around the door (he must have smelled the chocolate).
'Need some help?'
We stood in the kitchen and talked about my Grandpa as we baked banana bread.
Eric and I went to visit my Grandpa in the hospital last weekend and it was really difficult to see him so frail, but at the same time, we were really glad to be able to visit him in such positive spirits despite everything going on. He has always been a strong and upbeat person and I was happy to see that still rang true.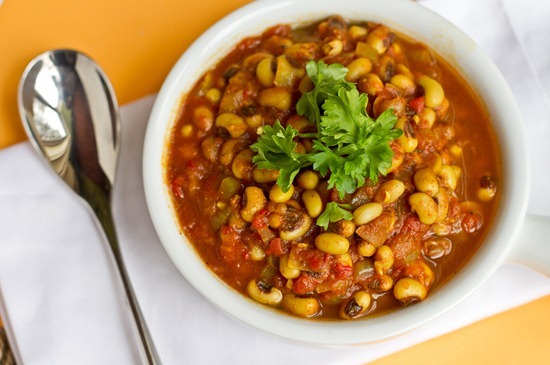 On Saturday, just after Eric and I had finished eating our Black-Eyed Pea Masala, I received a call. My grandpa was doing so well that they were going to let him leave the hospital as long as his health was stabilized. His blood count was also looking so good they decided to take him off of the antibiotics. This was not only wonderful news, but it was also timely news; my mom just flew in on Friday for a visit and it was a true blessing for her to be able to have such a great visit with her dad during her stay.
So, was it the luck of the Black-eyed peas?
I guess we'll never know, but one thing is for sure I'm going to keep some in my pantry just in case.