Murphy's Law of Vegan Baking:
When you desperately want a new recipe to work out, it won't.
This is why you got a 1,000 words post yesterday instead of the recipe that Eric and I made!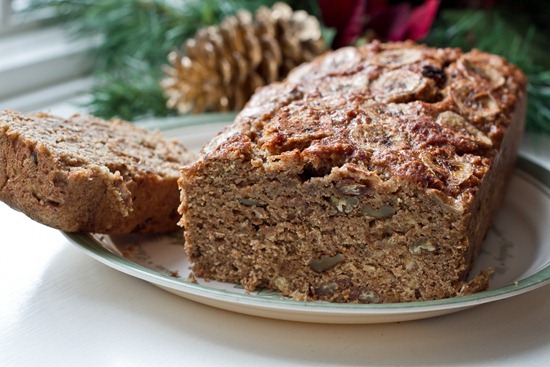 We made vegan banana bread and while it turned out pretty good, it needs a few tweaks until I am ready to post the recipe. I think I used too much baking soda!
It will be coming soon though. I already picked up some ripe bananas on the drive home.
Yesterday was Boxing Day and boy did we ever have a feast! My mother-in-law, Margaret, always has her big Christmas dinner on Boxing Day and it was pretty much a full day of face stuffing from breakfast until dessert around 10pm. I'm feeling like I have a bit of a 'food hangover' today!
As per usual, she rocked the table decor once again. My MIL is the queen of table settings.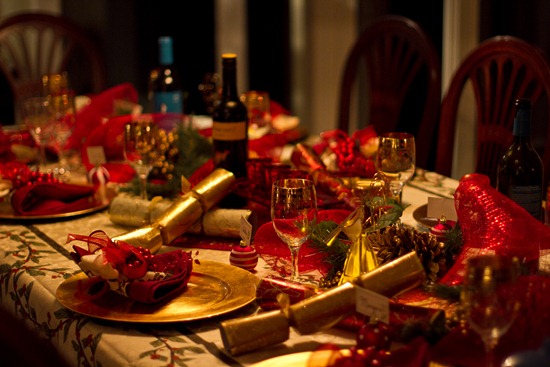 Every holiday she does something completely new and it always looks stunning.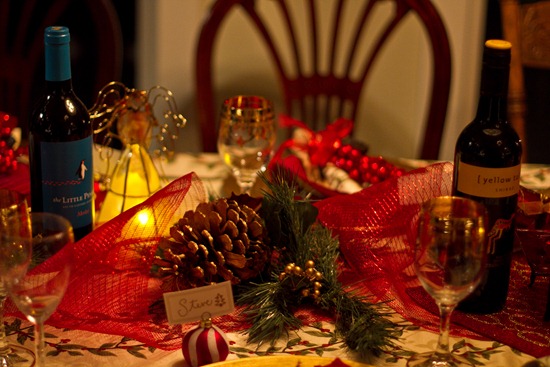 I was in charge of the name tags. ;) It has been so long since I have used cursive hand writing though, I felt a bit rusty!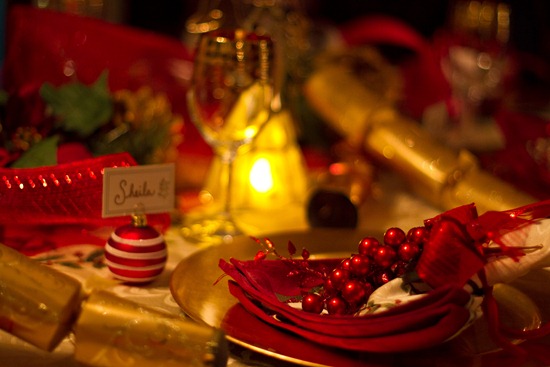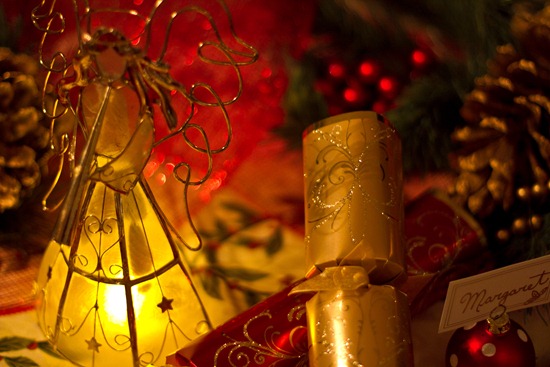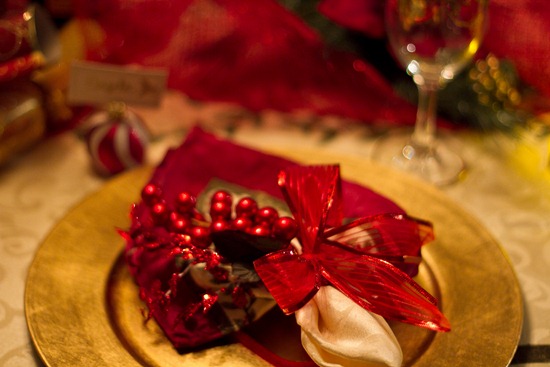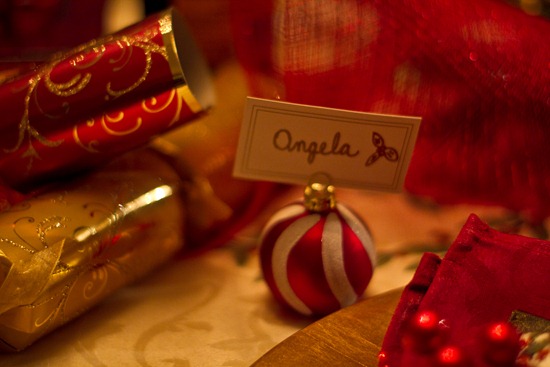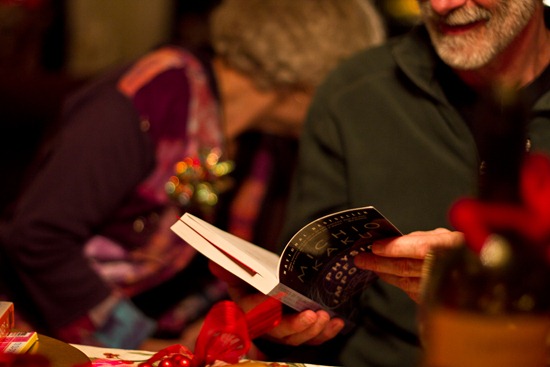 We polished off many bottles of wine! Yes, yes, we did.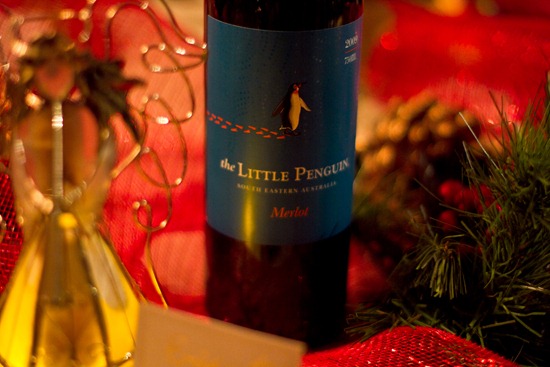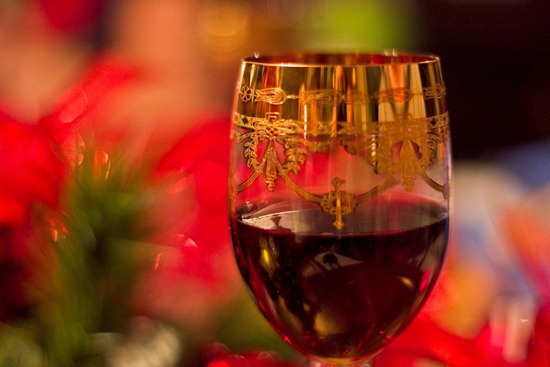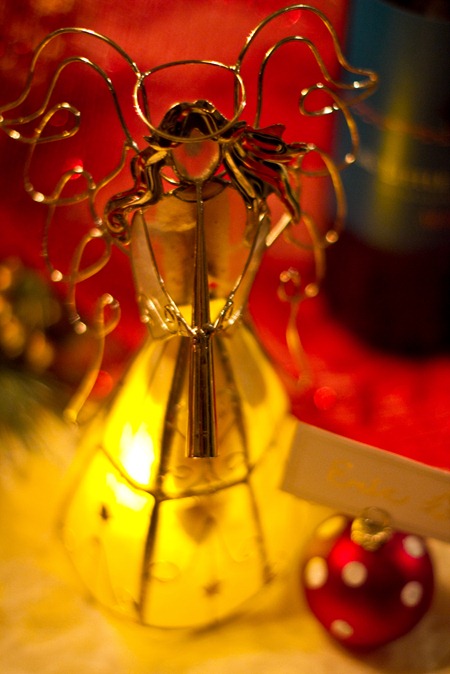 And we feasted on incredibly delicious food!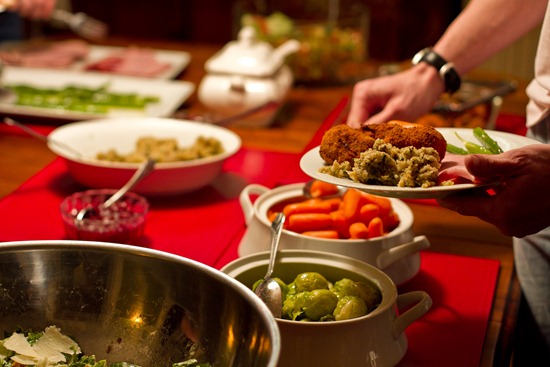 Classic Stuffing, turkey, asparagus..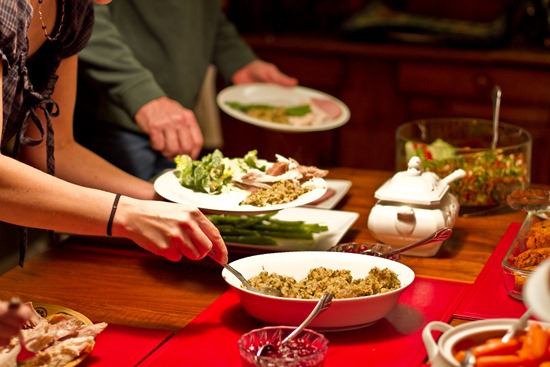 Caesar Salad…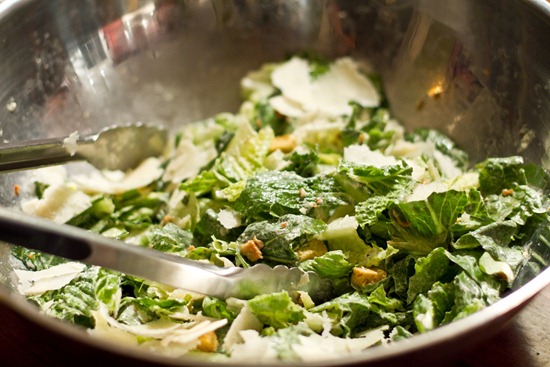 Brussels sprouts & carrots…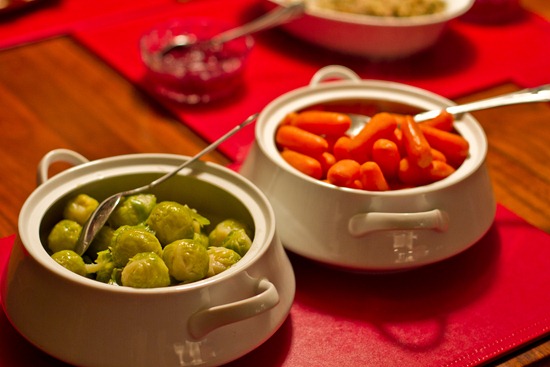 My MIL's famous Croquettes (her mom's Irish recipe) are below. We also made a vegan version this year using almond milk and Earth Balance (on the right) and Eric said he could barely taste the difference between the two! I was really happy to be able to enjoy them again.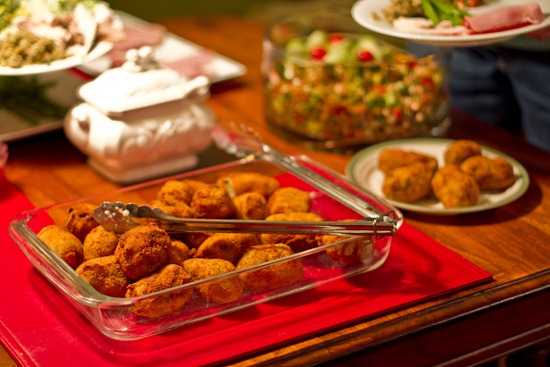 My MIL also surprised me with this amazing vegan wheat berry and navy bean salad that was TOP SECRET until dinner was served!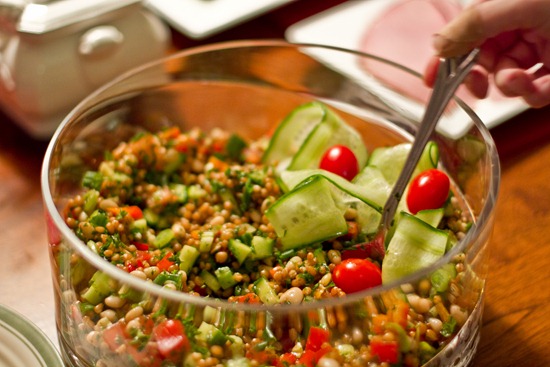 It was absolutely amazing and everyone raved about it. If you guys are interested, I will get the recipe and do a recipe post on it.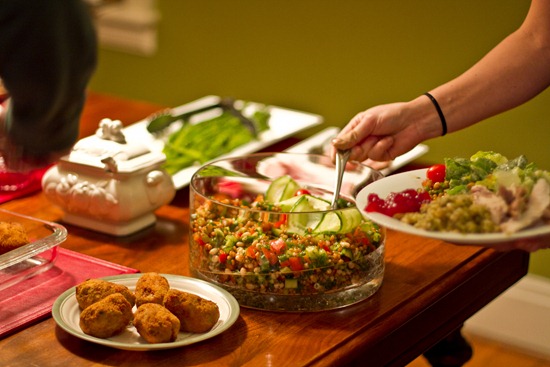 I was quite hungry when dinner was served and I STUFFED myself until I was literally uncomfortable. I just couldn't help myself!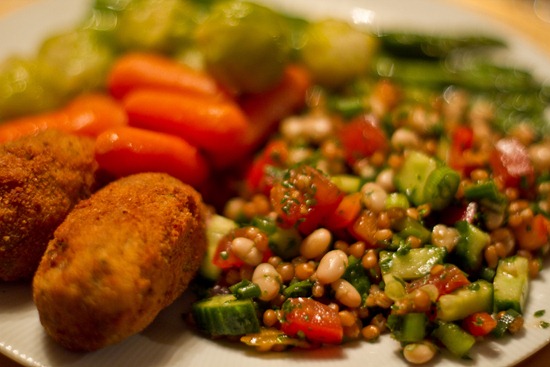 I had a huge serving of the vegan salad (plus seconds), croquettes, Brussels sprouts, carrots, asparagus, salad.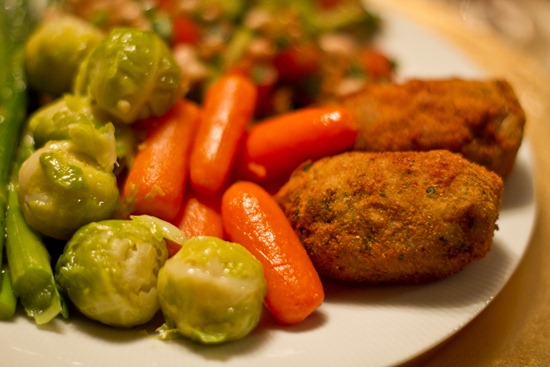 I ate every bite!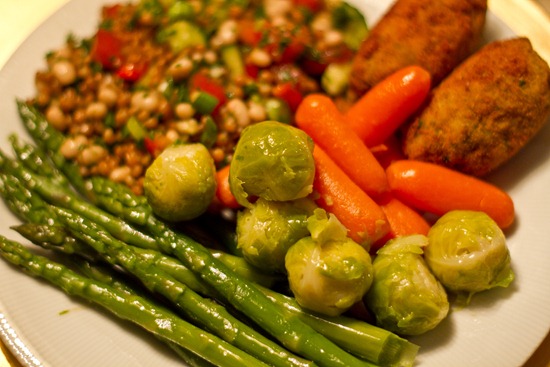 For dessert I had 2 Nanaimo squares and a couple vegan gingersnap cookies.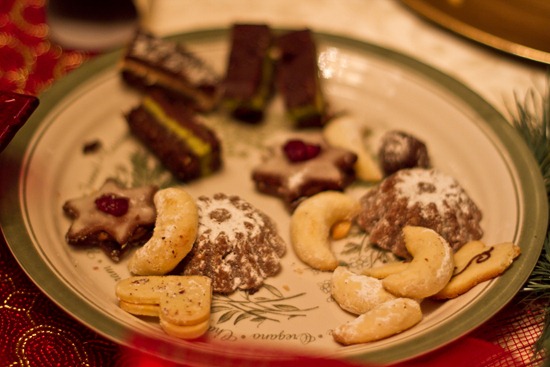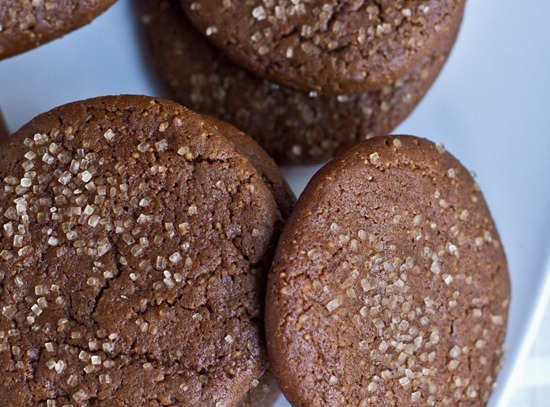 And wine.
Too much for my belly!
We worked our dinner off with a couple hours of Kinect, dancing and boxing the night away! It was really fun playing it with a group of 10 adults, all drinking wine. ;) We laughed and laughed and the good times were a rollin'!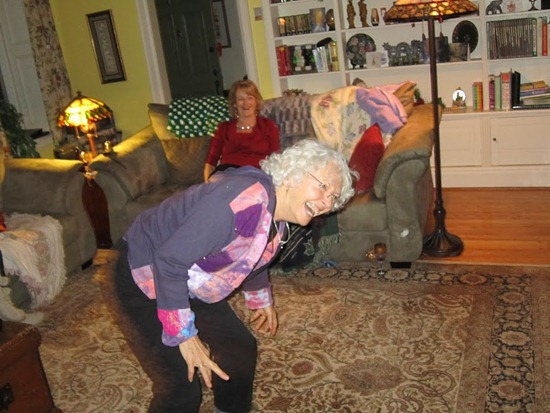 I lost a slipper in all the excitement! lol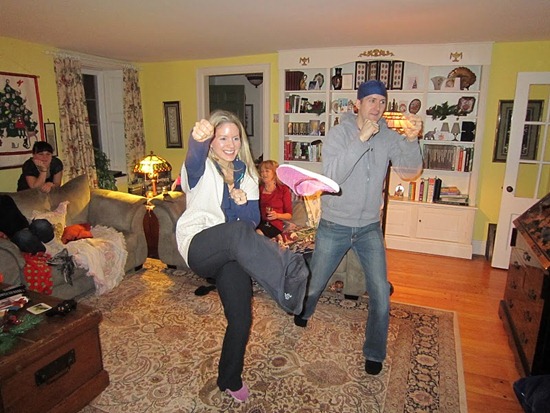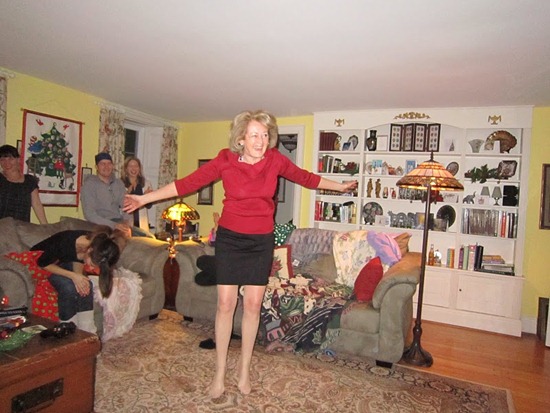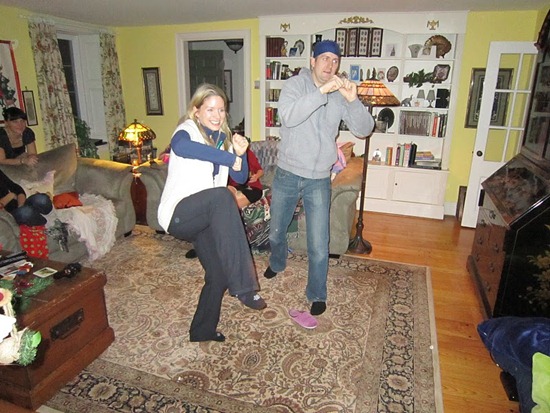 I win. bahah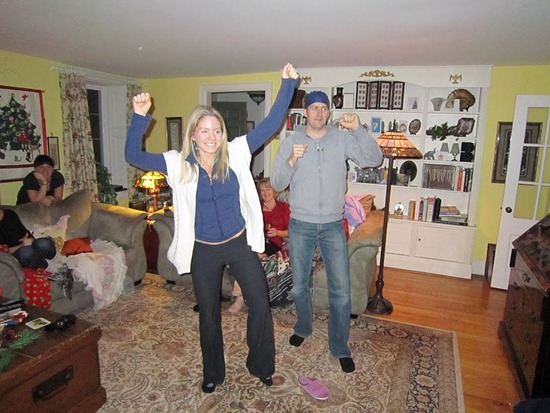 That would be the look of defeat on Eric's face. LOL!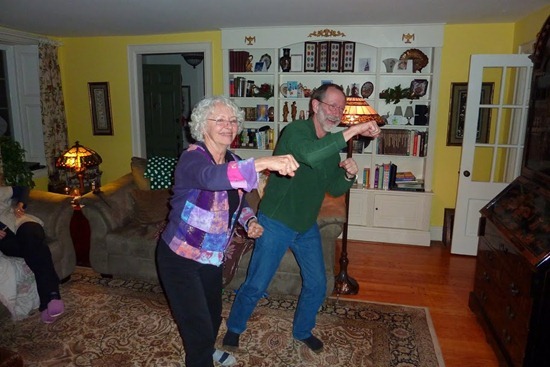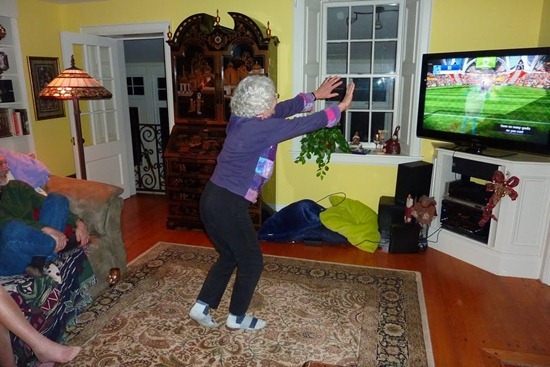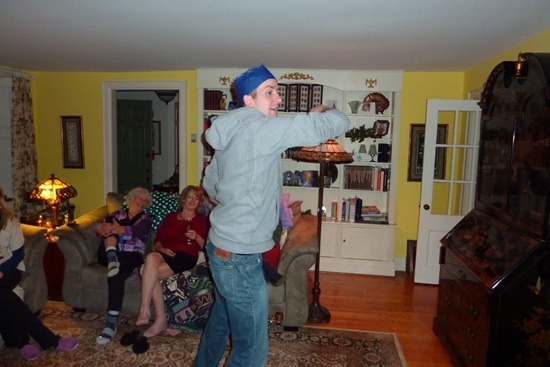 We drove home late this morning and the first thing I did when I got home is 1) Make a Green Monster, and 2) Convince myself that a workout would make all the difference. I hadn't worked out in 3-4 days and it was really started to hit me and I was feeling so sluggish. I felt so much better after running a few miles, even if it wasn't all that fun while I was sweating! It is hard getting back into the groove, but I find if I just focus on doing a bit at a time and not setting my goal too high, I am more likely to just do it.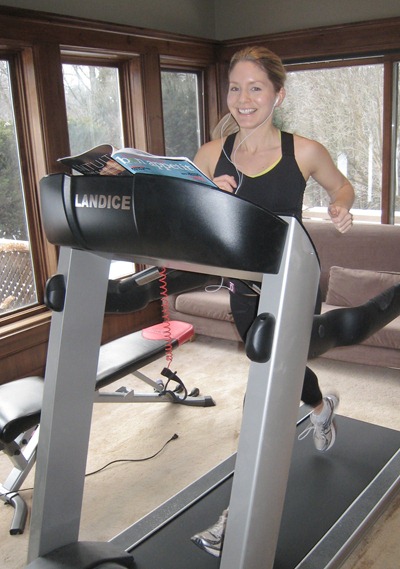 I have a lot of unpacking and organizing to do the rest of the day. See you soon!