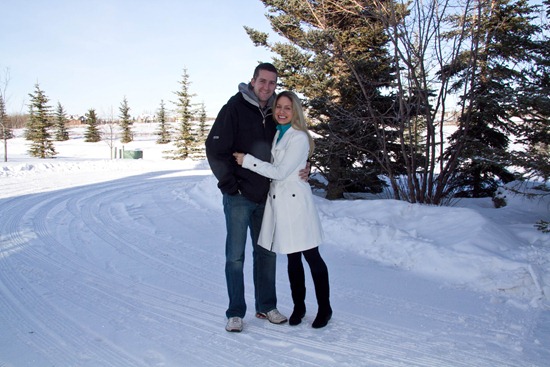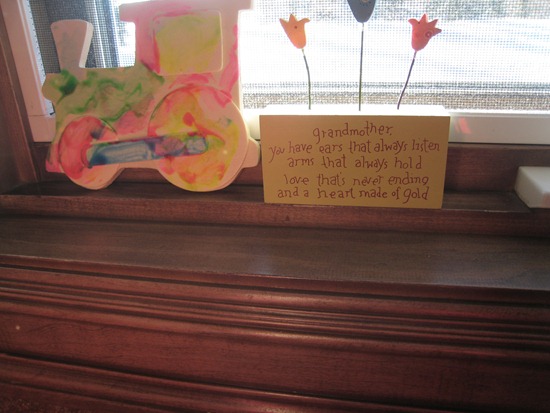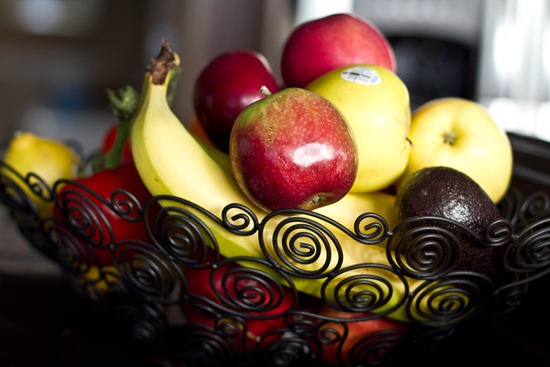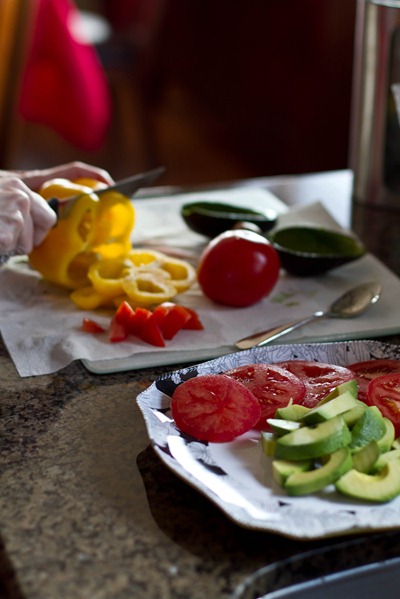 Eric wrapping our nephew's gifts!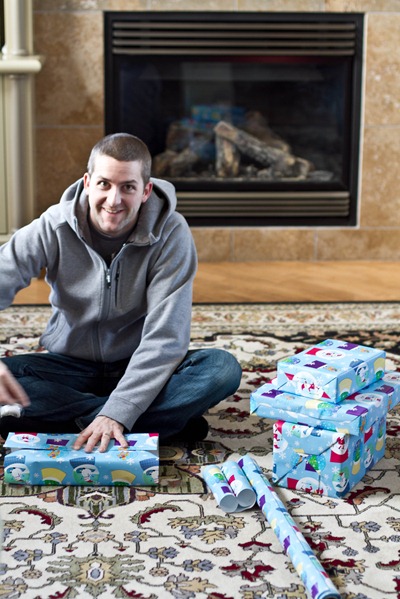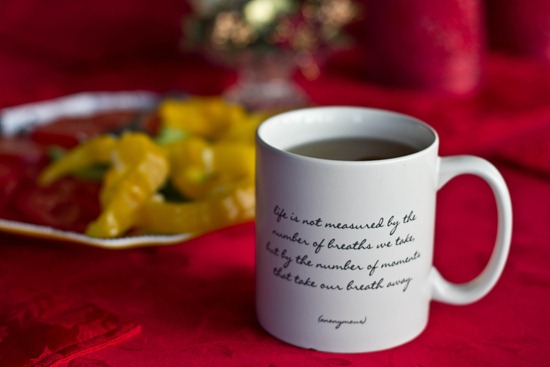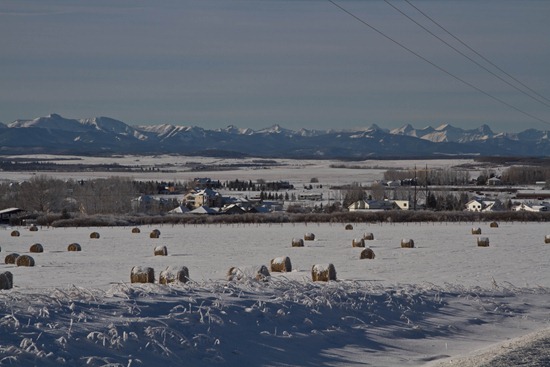 Rudi and his catnip that got stuck on his tooth.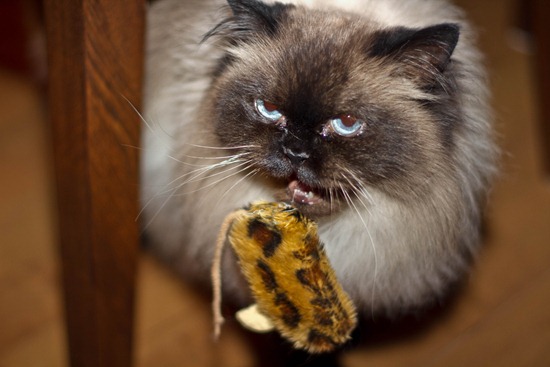 Flashback five years ago to Christmas 2005…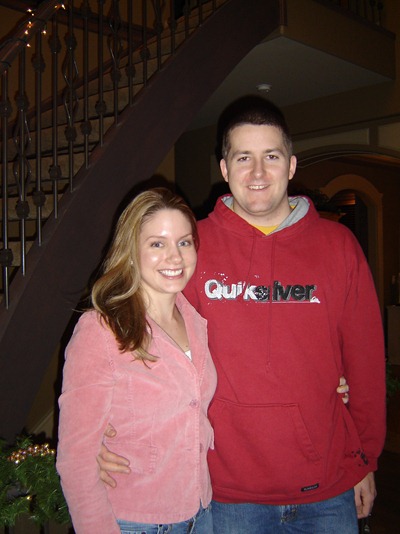 2010: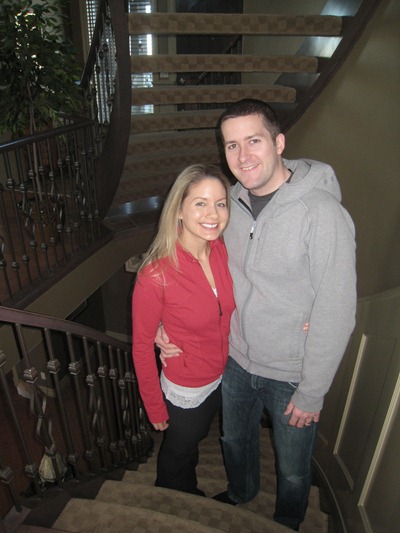 A lot healthier these days!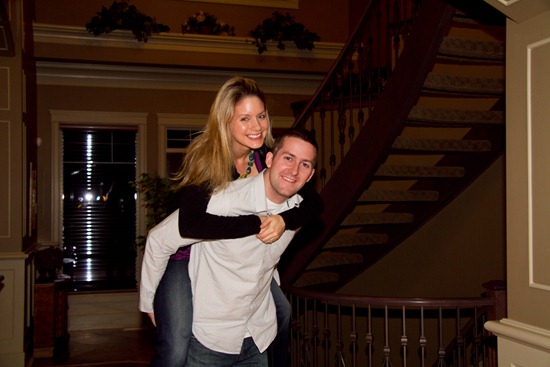 This was before a dinner out on Saturday night to an Italian restaurant.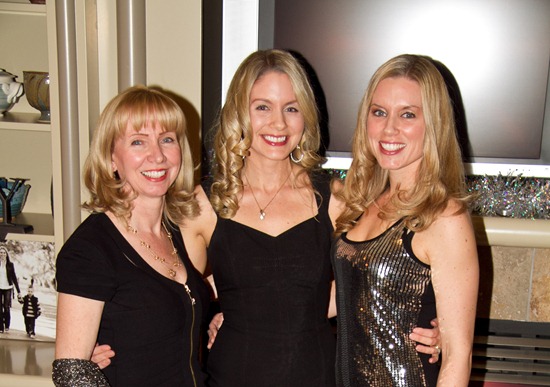 I realized it was a bad choice not wearing an empire waist for that meal!
Then we were back in the kitchen once again with Timmy's coffee in hand and recipes in the other.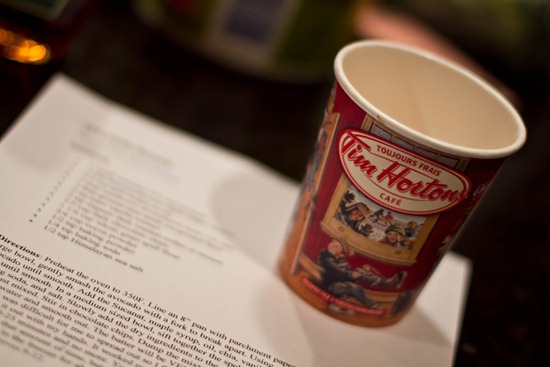 OSGMOM had a couple helpers…and I got to wear my new polka-dot apron from my sis.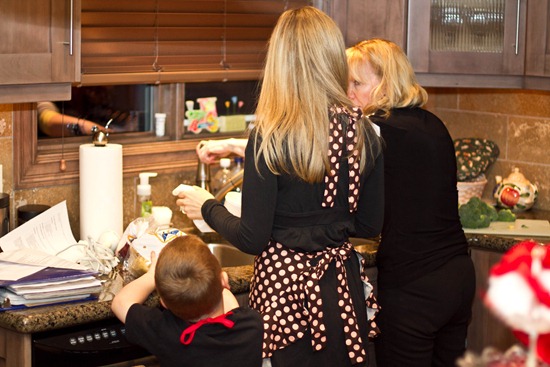 I made ultra fudgy brownies with spelt flour.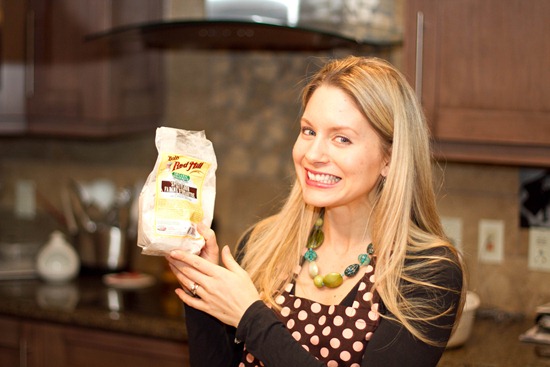 I let someone lick the spoon when it was all over! :)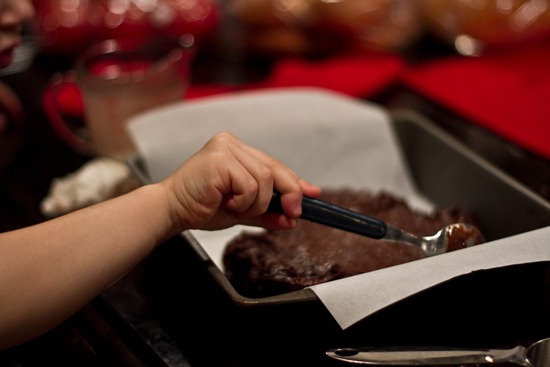 Then we got busy on dinner.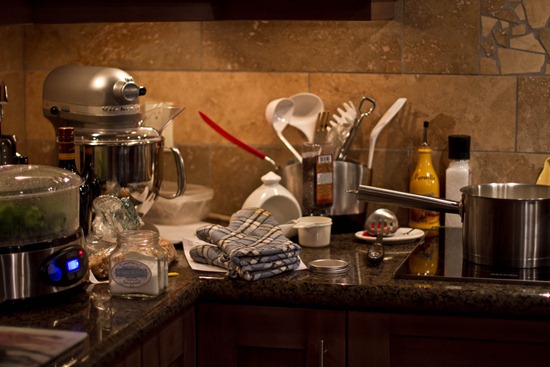 Mom made a regular mac 'n cheese and then I made the vegan mac 'n cheese.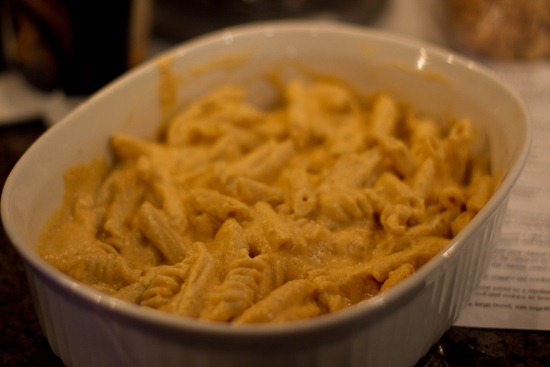 This time I doubled the sauce recipe and it turned out even better.
It was so good, I revised the original recipe!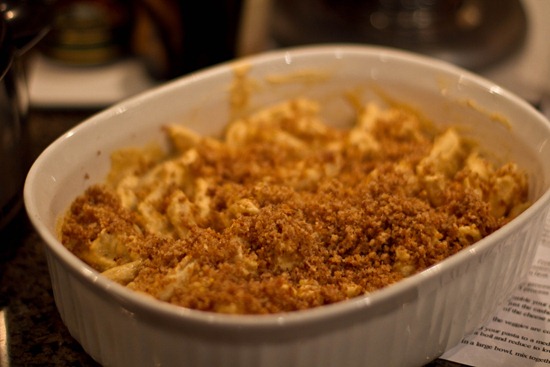 Everyone tasted it and said they couldn't tell it didn't have cheese in it. :) My mom actually preferred the vegan version and said she will make this from now on. We also agreed that the sauce would be wonderful over broccoli.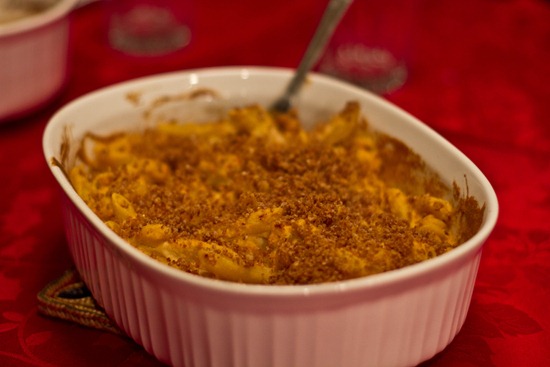 We had a big sweets tray for dessert filled with Soft peanut butter cookies, ultra fudgy brownies, ultimate oatmeal raisin cookies, and other goodies.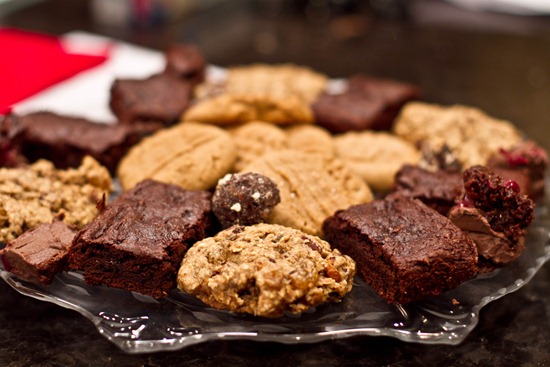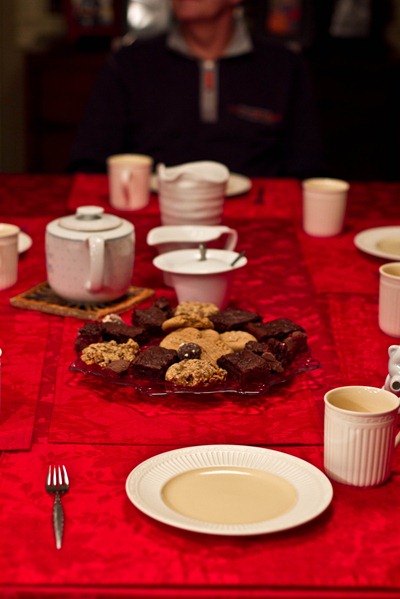 Hi Pete :) (my brother in law)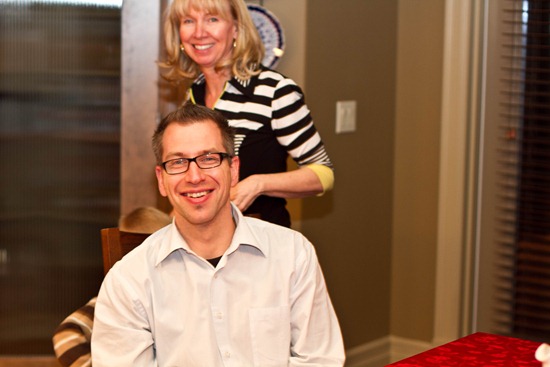 Then we opened a few gifts…
Rudi wanted to come home with us.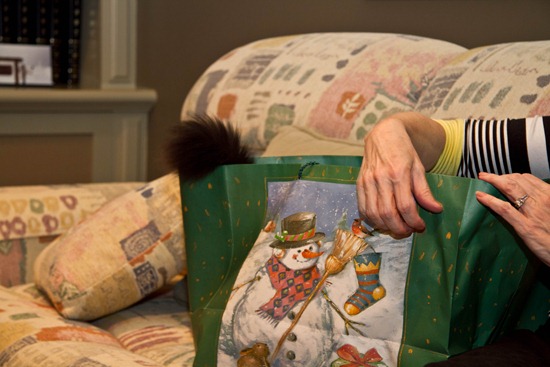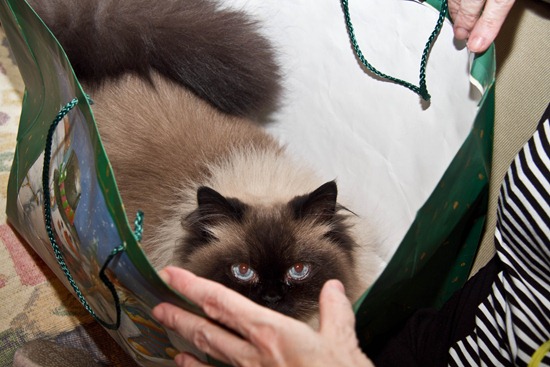 Sketchie had to put his foot paw down though.
Coming up, the hummus recipe my mom introduced me to that changed everything…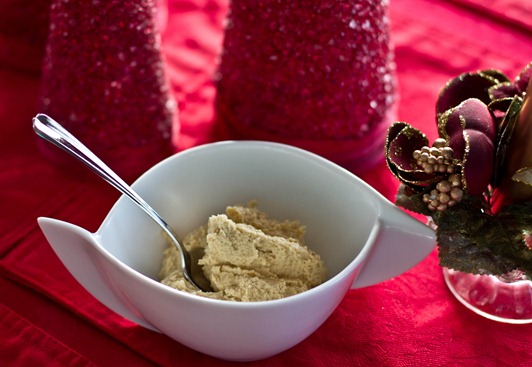 I actually said the words, 'I'll never buy store bought again.'
I don't joke around when it comes to hummus.