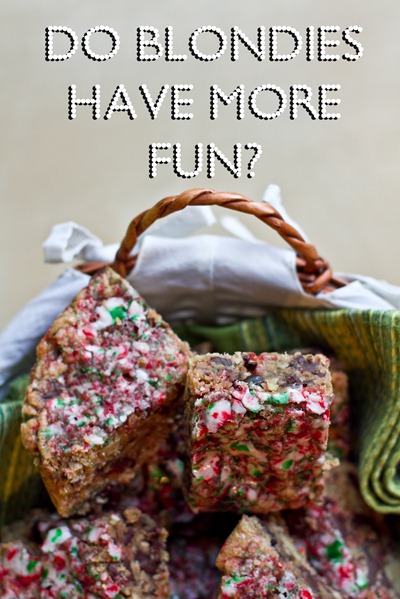 As I sit here at my computer screen anticipating my Project Food Blog video post, I can't help but wonder, "What do I write? Do I just show the video? Do I hide under my desk with a basket full of Christmas Blondies listening to Bing Crosby?"
[Trust me, I have to hide these from my husband…]
I ponder these deep thoughts as I stare at the screen before me. I sip some celebratory Merlot because 8 long nights of video editing sucked the life out of me and I need to feel blood pumping through my veins again. Before I know it, my cheeks have a lovely red glow to them perfect for the holiday season.
And then, like a bolt of lightning from the Baking Gods above, it hits me plain and simple.
I love this.
I love the recipe creation, the baking, the photography, and the taste-testing (wink, wink). Even baking disasters have their value. For example, this morning, I learned that one should never pour boiling water into Arrowroot powder (try it, I dare you…).
The only thing I love doing more than these things, is having the privilege to share my passion with you. I feel extremely lucky to be able to do what I do everyday. This blog right here is the part that leaves me running from my kitchen to my desk, typing away furiously with excitement and a dorky grin.
I don't take myself or my food too seriously and my hope is that you will walk away from this video excited to create magic in your own kitchen. All of the recipes are a cinch to whip up and even the most fearful baker can have recipe success.
Laugh at yourself, forgive your baking flops, and most of all, take some time for yourself this holiday season.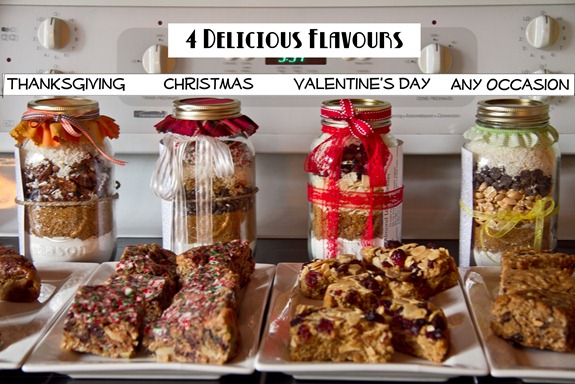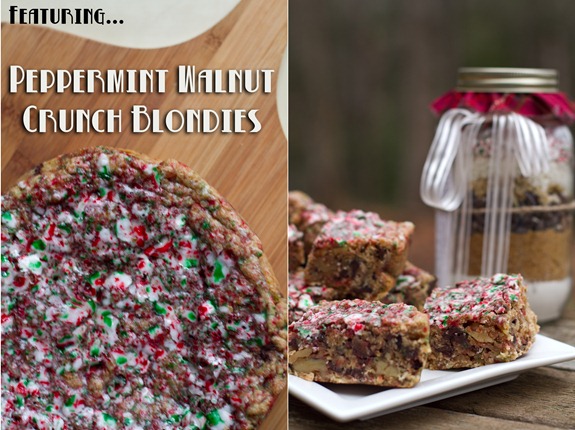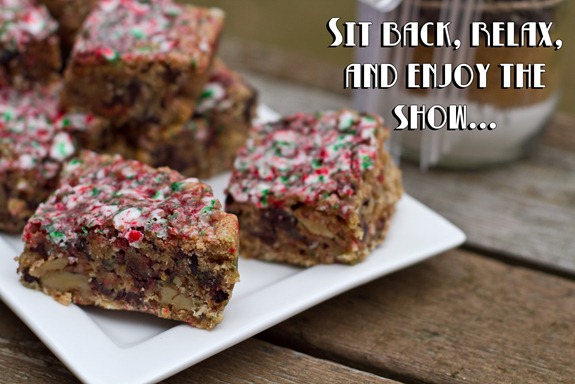 My goal was to create unique and easy Blondie recipes that would also be easy on the budget during an otherwise expensive time of the year. The Blondie In A Jar gifts cost under $3 to make!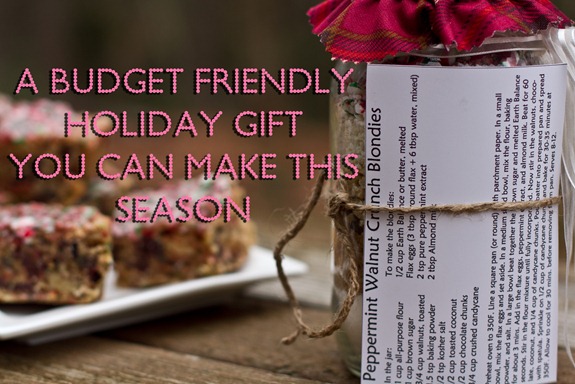 All you have to do is print out the recipe cards, attach them to your filled jars, and then ship them to my address to your friends and family or give them as a hostess gift.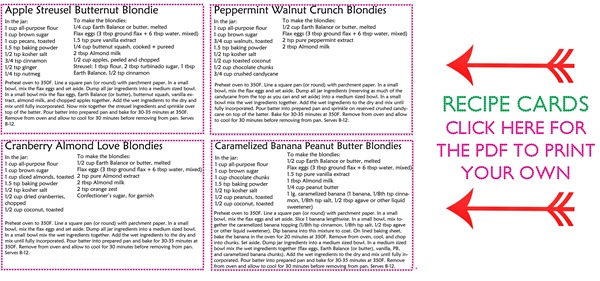 [Please note that butter can be substituted for vegan butter spread (this is also indicated on the recipe card).]
Now go and get your holiday bake on!
Just be sure to save us some.
~~~
Voting is now open for Challenge #7. I appreciate your support in advancing me to round 8!