Good morning!
Hope you are having a great start to your week. Well, my dinner recipe didn't turn out exactly as I wanted it to last night, so that post will be coming up later. I just need to tweak it a bit more!
It has been a while since I have done a breakfast post, so I thought I would show you what I have been eating for breakfast this Fall season.
Pumpkin Pie Delight Vegan Overnight Oat Parfaits!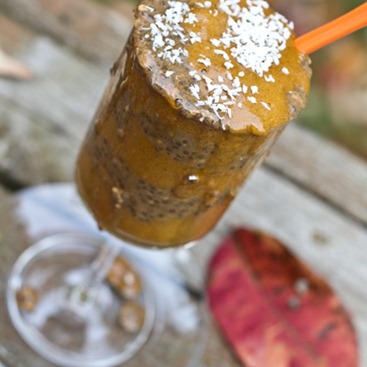 I also make Gingerbread and Butternut varieties to mix it up. I have vegan overnight oats about twice a week.
I have also been rocking the Green Monsters about 4-5 times a week, sometimes for breakfast other times for post-workout snacks.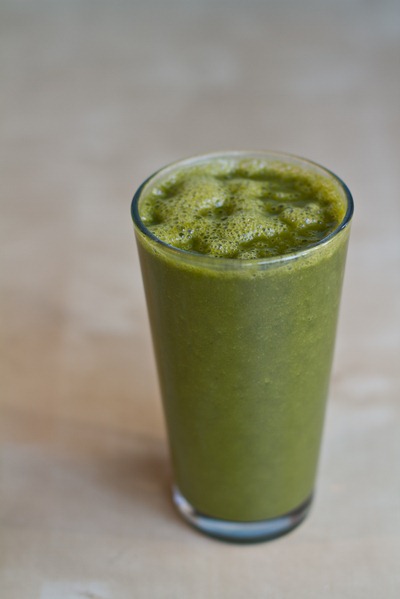 And Pumpkin Pie Monsters…every now and then.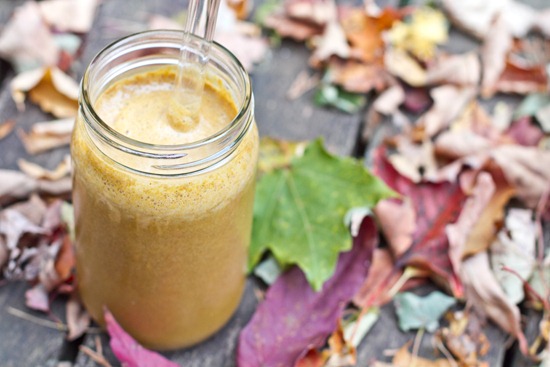 I have also been enjoying Spiced Up & Stacked Pumpkin Butter Pancakes (or other flavours of pancakes) about once every two weeks. I haven't really had much time for pancakes lately, but I am hoping to make them this weekend.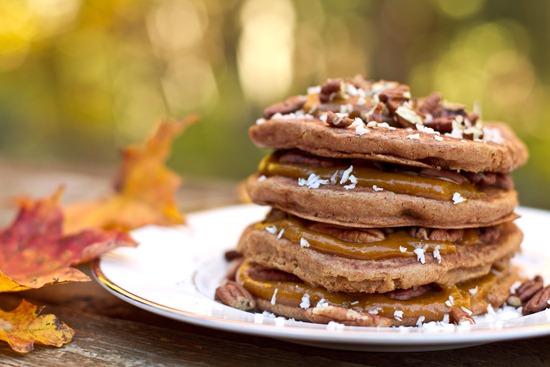 This morning, I thought I would whip out the hot oatmeal for a change! I was freezing in the house when I got up and the only thing on my mind was HEAT!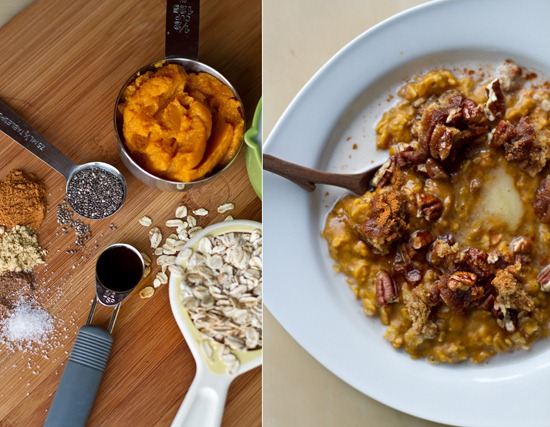 [print_this]
Comforting Pumpkin Pie Oatmeal with Pecans and Crumbled Pumpkin Pie Squares
Adapted from here.
Ingredients:
1/3 cup regular oats
1 cup almond milk
1/2 tsp pure vanilla extract
1/3-1/2 cup pumpkin
1/2 tbsp chia seeds
Pinch of sea salt
1/2 tsp cinnamon
1/4 tsp ginger
1/8th tsp nutmeg
Toppings:
Directions: In a medium sized pot, heat the oats and almond milk over medium heat until it comes to a low boil. Stir in the pumpkin and chia seeds. Heat over low-medium for about 5-7 minutes, stirring frequently. Now add in the spices and vanilla and heat for another 5-7 minutes, stirring frequently. Pour into a bowl and add toppings. Serves 1.
[/print_this]
The Pumpkin Pie Oatmeal ingredients: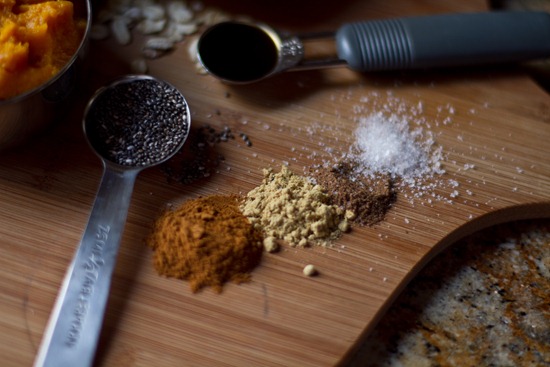 Note that I have no sweetener in the oat mixture. I prefer to add my sweetener on top of the oats as I find you can taste it better. The oats on their own will not taste great, but the topping bring it to life. You can also add a banana to the oats while cooking if your prefer them sweeter.
The toppings: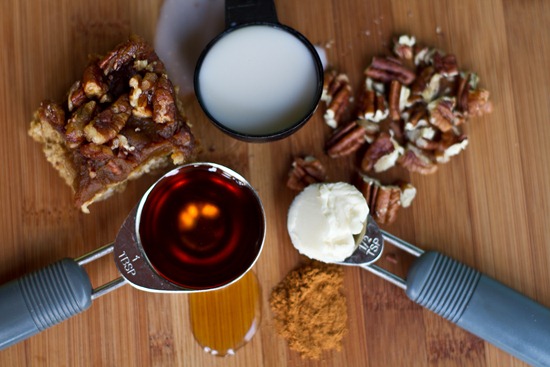 Along with some japanese Sencha Green Tea: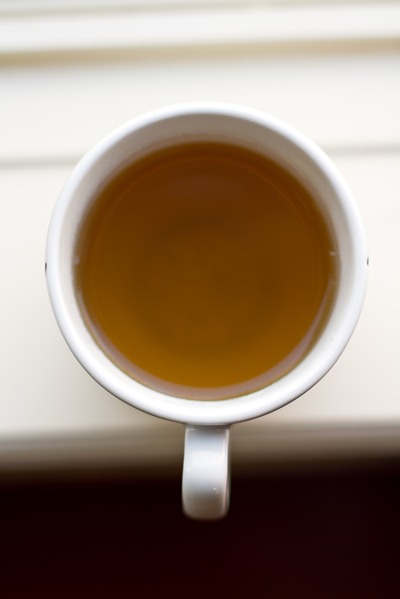 I love adding 1 tbsp of almond milk on top. It cools the oats down slightly and gives it a wonderful consistency like cereal. It's fun swirling around all the flavours, and of course, the maple syrup is key here.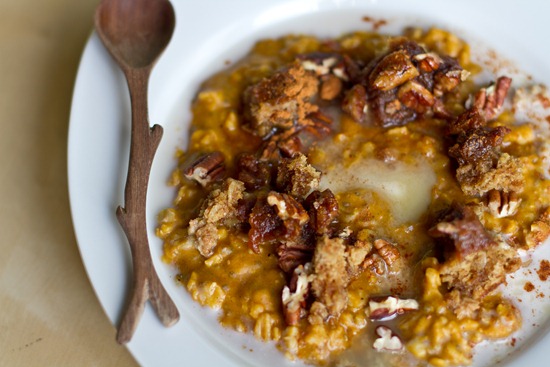 I also loved the 1/2 tsp of Earth Balance on top. It really gave the oats a nice savoury flavour and went well with the sweetness of the maple syrup.
Adding this to my rotation!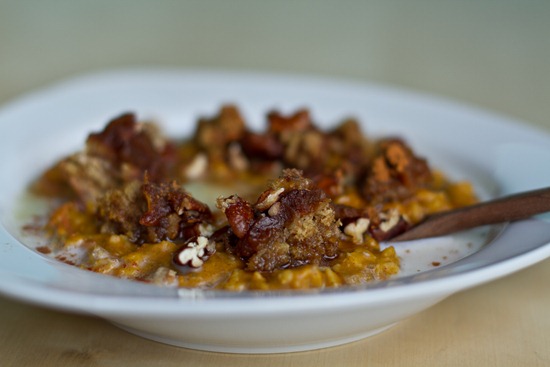 A great way to warm up on a chilly morning. :)
Well, I shall get back to my bakery work! I have a really busy week ahead of me with lots of orders to get caught up on, including a donation of Glo Bars for a charity volleyball tournament this weekend. I am also hoping to finalize the nutrition labels for the new holiday Glo Bar flavour and also the holiday variety packs! This week is going to fly by.
What breakfasts are you loving right now?