Happy Thanksgiving Monday!
Thank you for your amazing comments on my Project Food Blog Challenge #4 post yesterday! If you enjoyed my post and want to see me make it to the next round I would appreciate your vote (you click the heart). I have a fun idea for challenge #5 so I am crossing my fingers big time.
Where did I leave off before the last challenge consumed my life? lol. Oh yes, I was enjoying a wonderful Thanksgiving at my in laws. :)
Their house is a century home from the 1800's. They added on a new extension several years ago. This below is the original stone wall that used to be the outside of the house.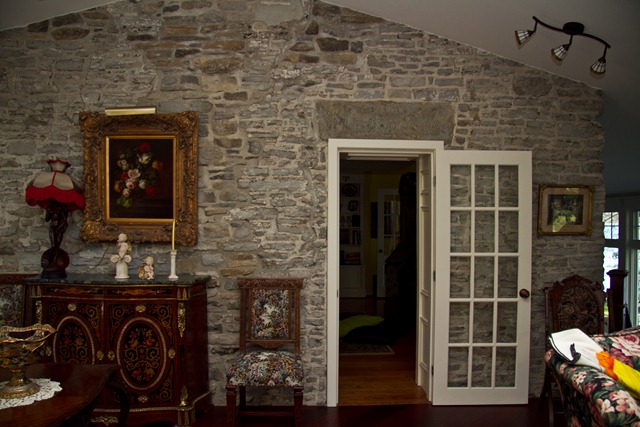 Now it is part of the living/dining room.
In the 'original' part of the house: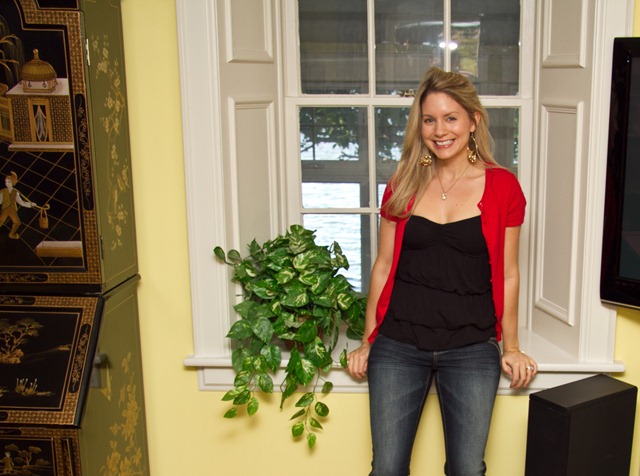 Eric with his apple juice! ;)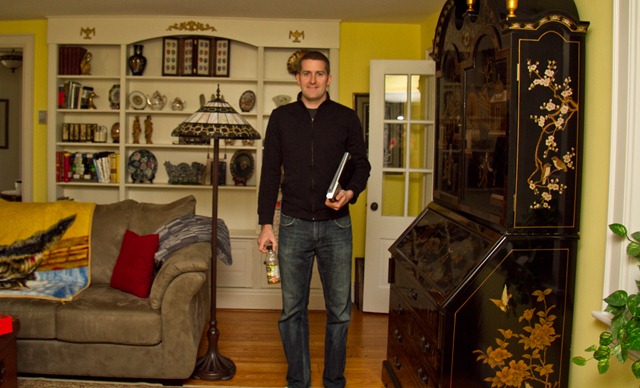 He wanted me to report to you- still not a lick of pop since he cut it out in March 2010! Go Eric. :)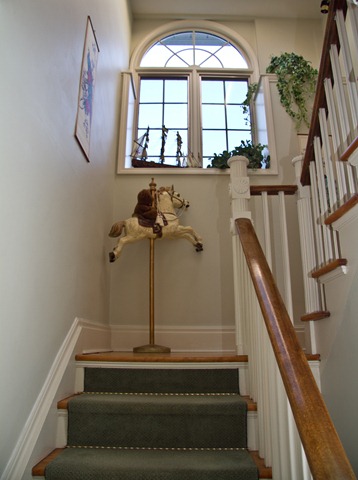 My mother-in-law can decorate a gorgeous table I tell ya…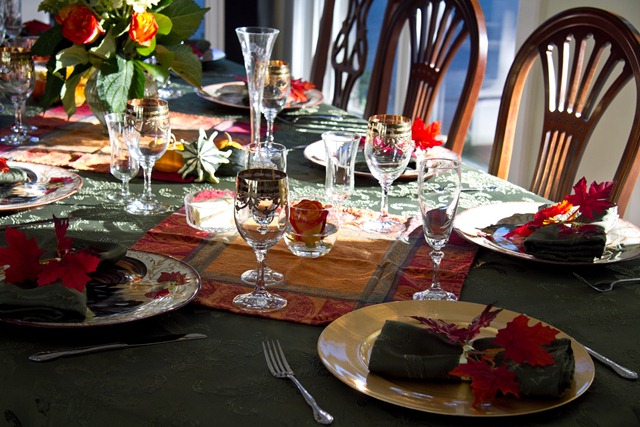 Every year she decorates the table in a new way and she always blows us away with what she throws together. I guess that is the interior designer in her coming out!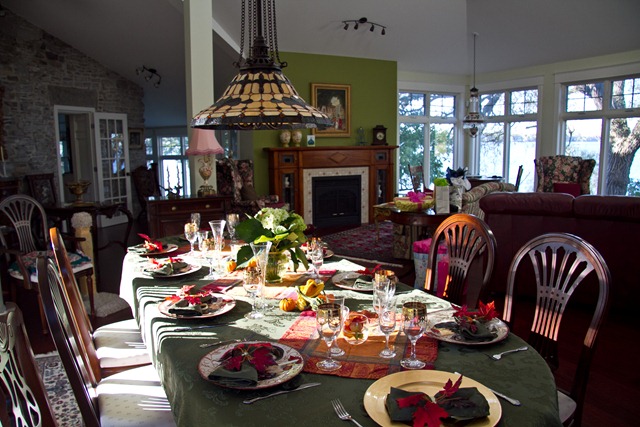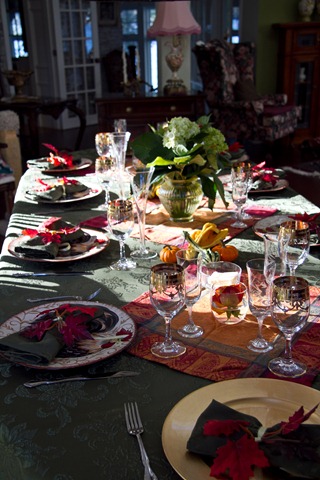 Luckily it was gorgeous weather this weekend because the boat lift and dock had to be taken out of the water!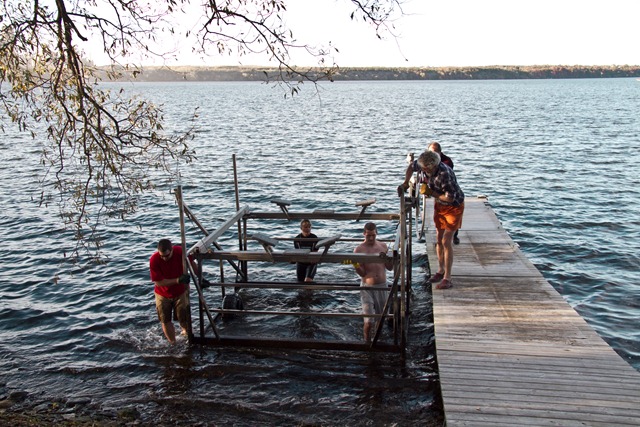 Thanksgiving dinner was fabulous!
We were celebrating FOUR things: Thanksgiving, my mother-in-law Margaret's birthday, our Aunt Sheila's birthday, and my brother-in-law Steve and future sis-in law Joanne's recent engagement (!!!).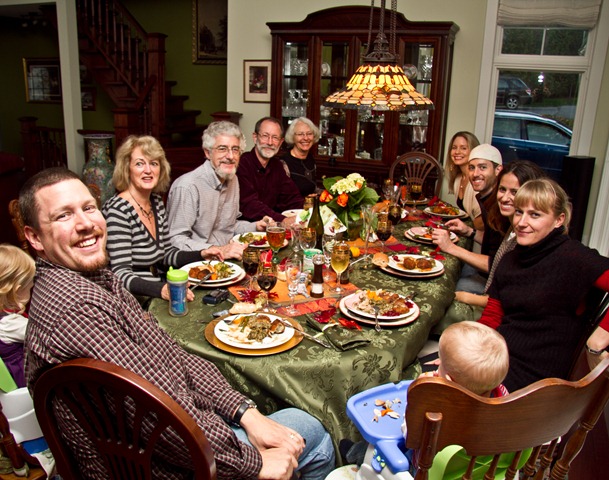 Good times!
The food was also delicious.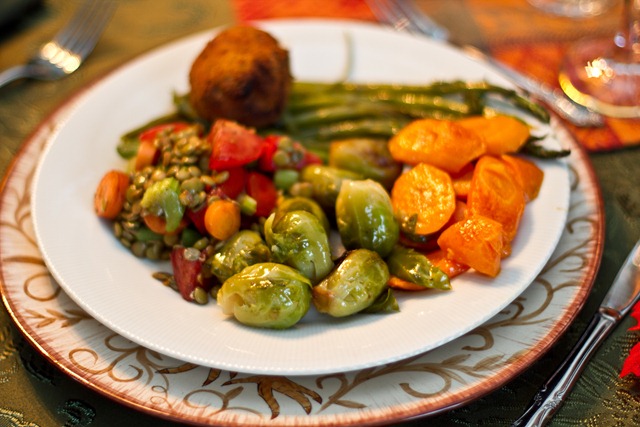 I enjoyed brussels sprouts (the best I have ever had), carrots, asparagus, lentil salad, croquette, and bread.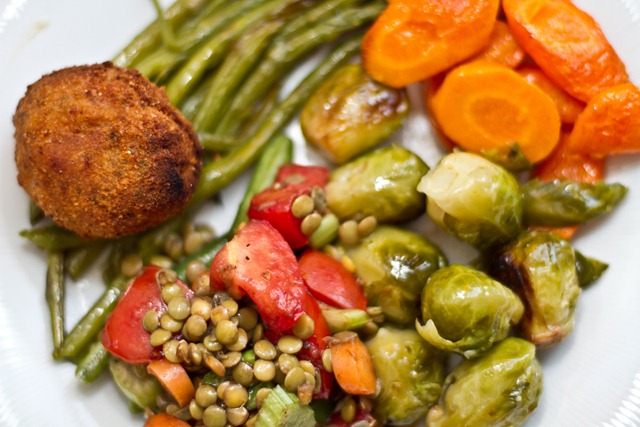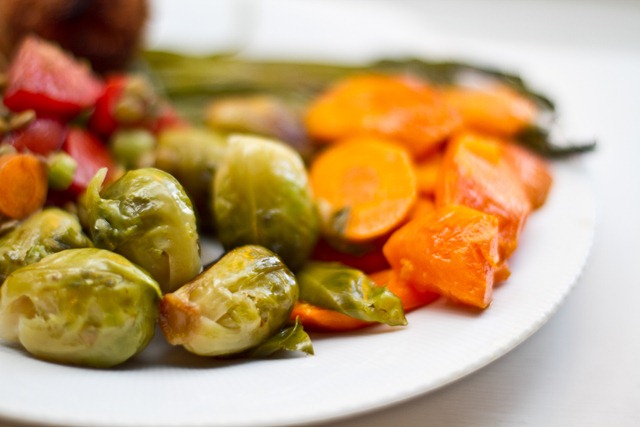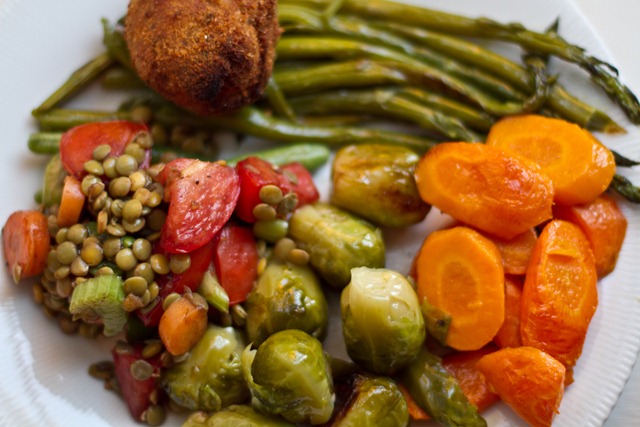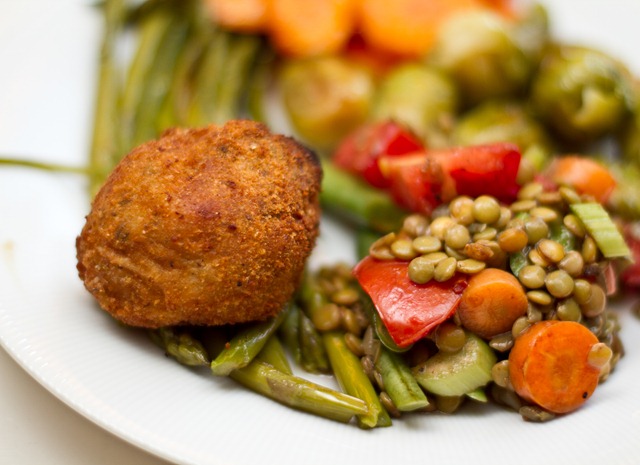 Also enjoyed a couple glasses of red wine!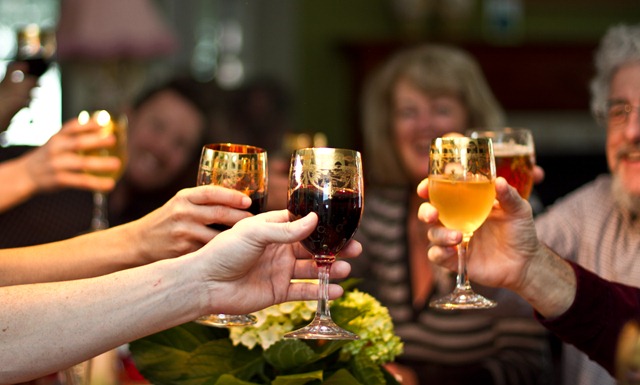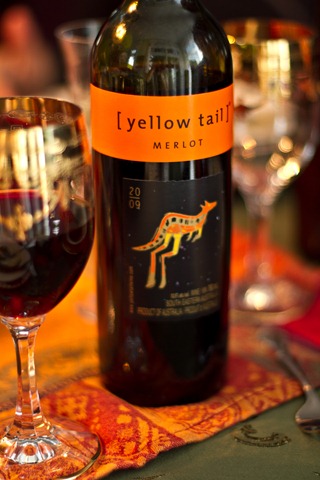 Eric + beer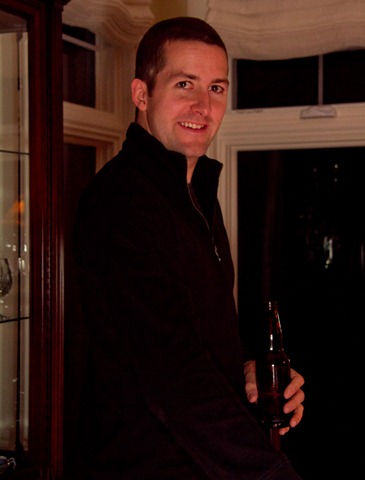 And then some celebratory champagne for Steve and Joanne's engagement…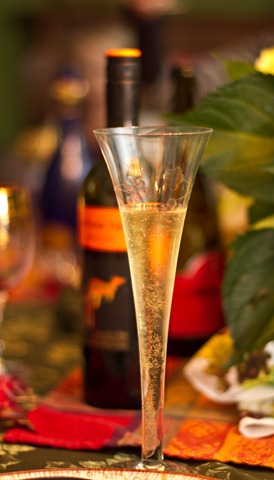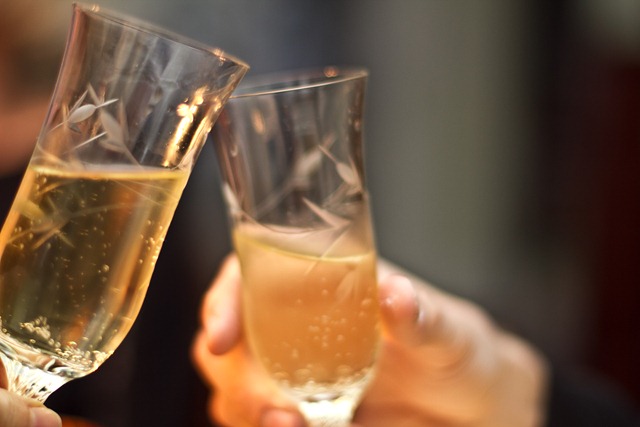 They are so cute together.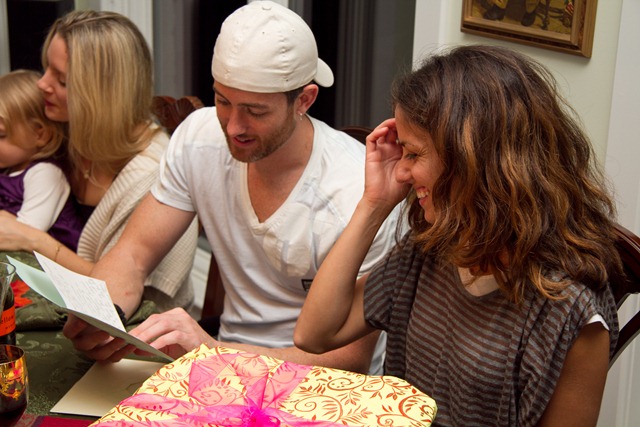 Very happy for them. :)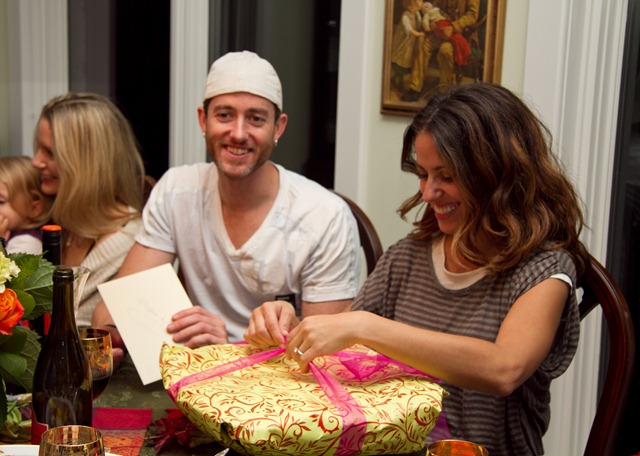 Dessert time.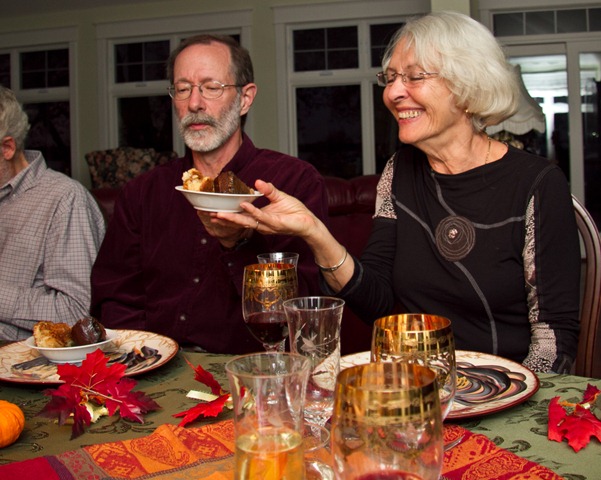 I brought along my cakes and Sheila also contributed a couple desserts too.
Gift time and performances by our niece and nephew!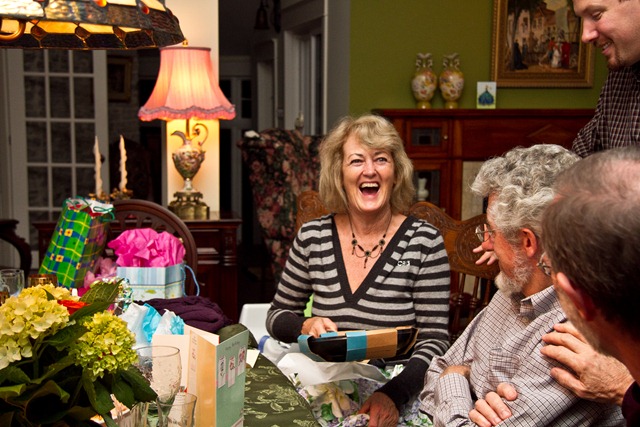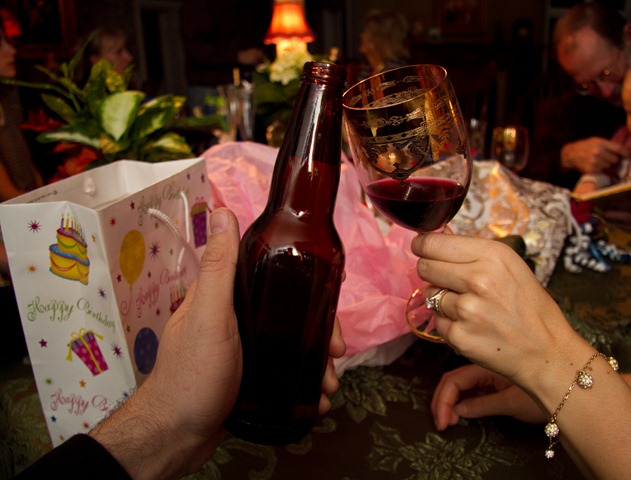 Then we had performances by Sketchie…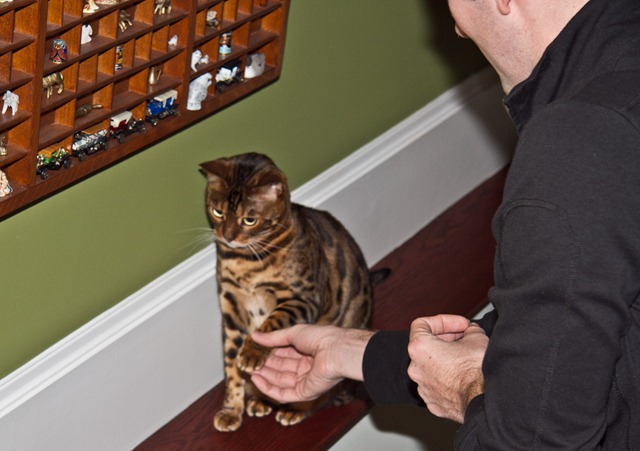 We taught Sketchie a few tricks: shake a paw, shake the other paw, and stand on two legs. As you can tell by his face he does NOT enjoy doing tricks, but he will do it for treats. ;)
He loved visiting his 'brothers' Clancy and Finnegan.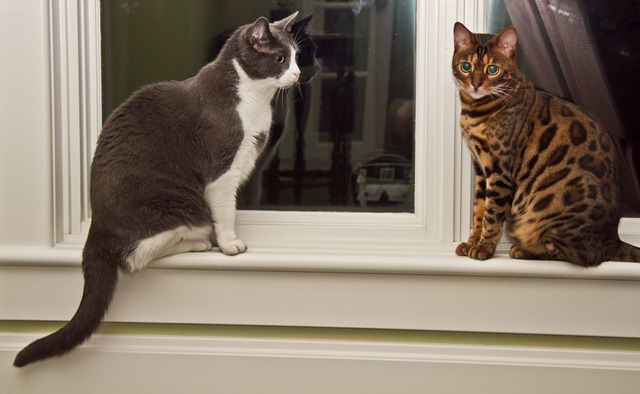 Eric and I slept in the 'music room' by a warm & cozy electric fireplace! I was so thrilled to have it by the bed because it was FREEZING in that room!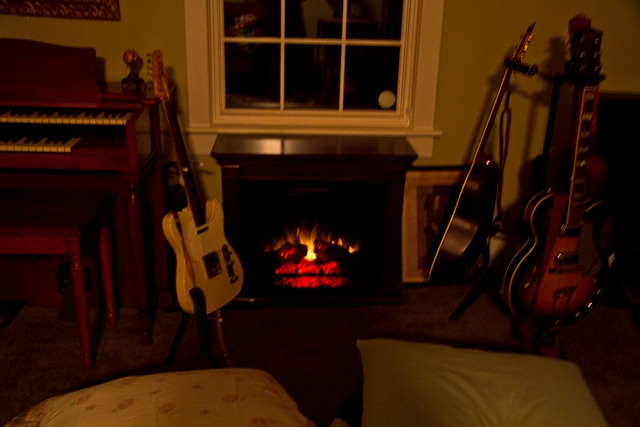 I was the first one up in the house on Sunday morning! Well, that isn't totally true, the cats were all up. ;)
I dragged my butt out of bed and watched the sun rise over the water.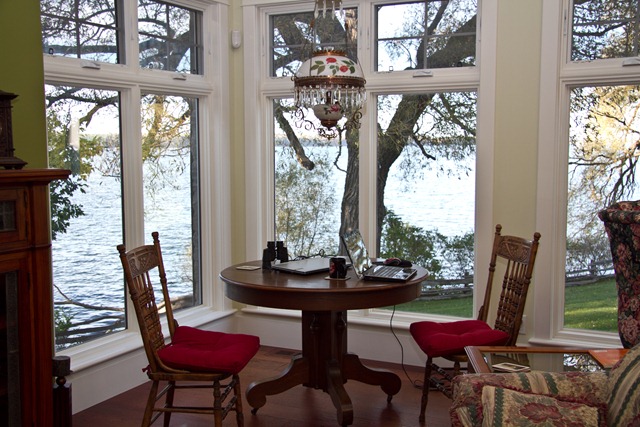 I tried to get as much done on my Project Food Blog post as I could before anyone was up.
For breakfast I made Sweet Potato Gingerbread Vegan Overnight oats. This is one of my favourite new combos. It is so delicious it doesn't even need any maple syrup!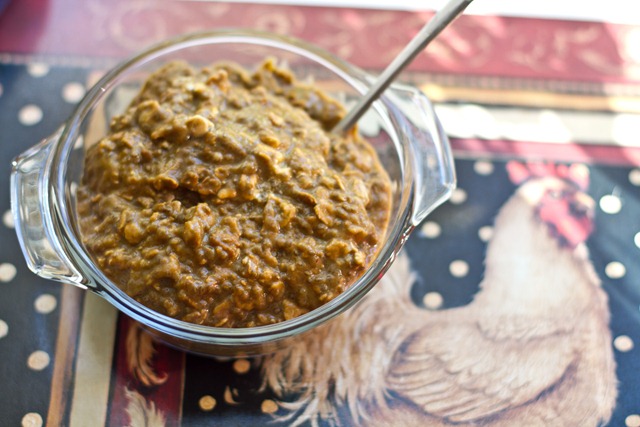 In the VOO: 1/2 cup regular oats, 1 cup almond milk, 1 tbsp blackstrap molasses, 1/2 cup sweet potato puree, pinch or two of cinnamon, 2 tbsp chia seeds.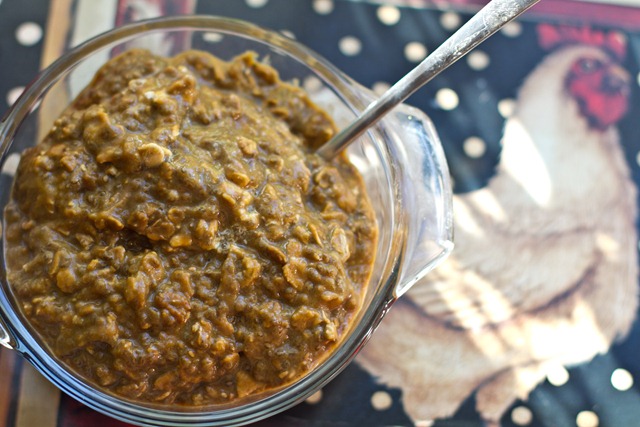 Delicious and so filling.
The scenery on the 3 hour drive home was lovely and helped the time go by quickly.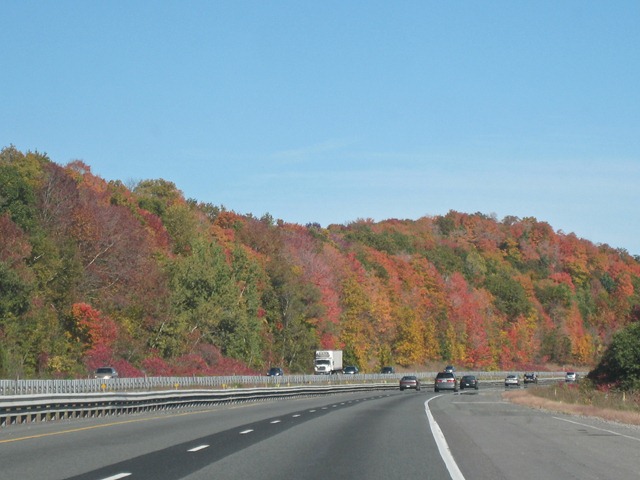 All was going fabulous until we got pulled over by a cop, not for speeding, but because our plate stickers were expired and we got handed a $110 ticket. Major whoops. We actually went to renew the stickers a month or two ago, but we didn't have a required document so we left, and then we forgot to go back and do it.
I always feel so guilty + bad when I do something like that. I am like a dog with my tail between my legs looking at the cop. lol.
However, I am truly thankful for so much in my life and no ticket is going to ruin a great weekend with loved ones!
While today is a holiday Eric and I are both hard at work (me on my bakery orders and him on the hardwood), so I better get back to it!