I am downright giddy this morning.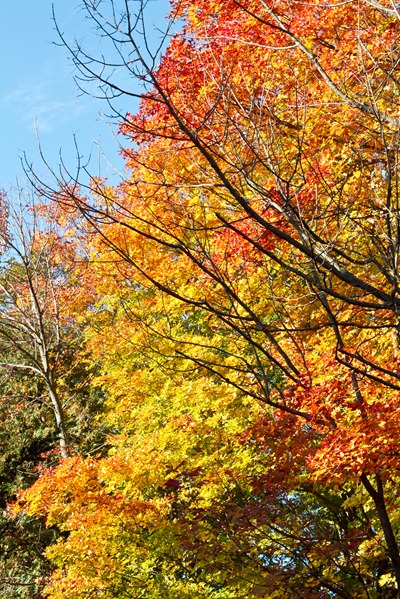 The sun is finally here and the temperature is warm! And it is supposed to stay this way for the Thanksgiving weekend.
I feel like running a marathon.
Ok, maybe not a full marathon, but I am excited for my run today. ;)
Yesterday I got out for a 4 mile run and it was glorious. If there is one thing I have learned it is that no matter how gloomy the weather, getting outdoors will always boost my mood! I felt amazing after my run yesterday (and no falls).
This morning I had some pancake business to take care of after yesterday's debacle…
Meet yesterday: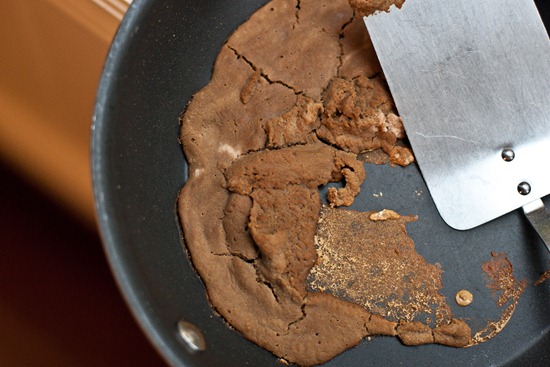 Don't ask.
Meet today: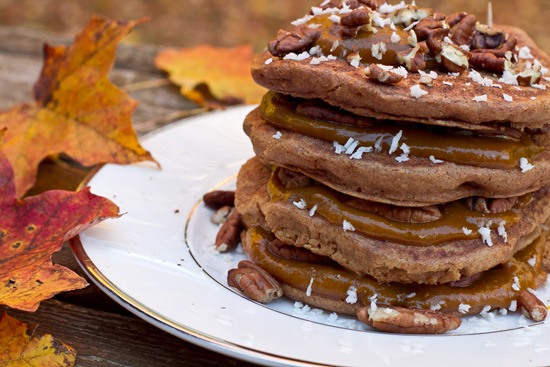 The angels are singing, can you hear them?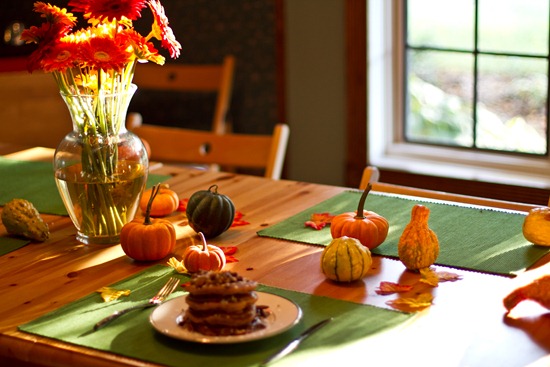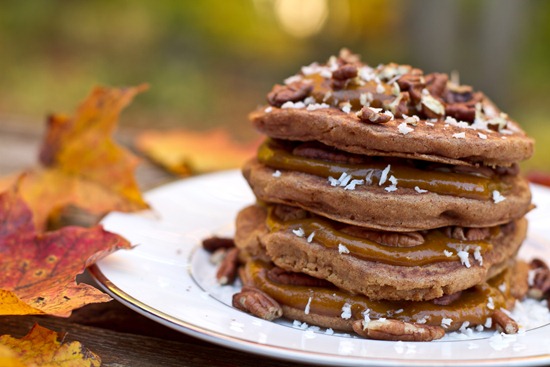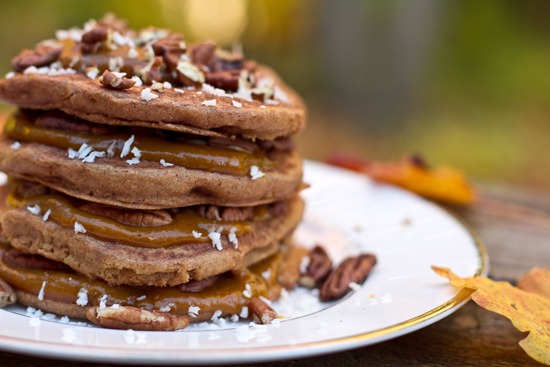 Spiced Up & Stacked Pumpkin Butter Pancakes For One
Adapted from my healthy Spelt Pancakes For One 
Ingredients:
1/2 cup stone ground Kamut flour (or flour of choice)
3/4 cup almond milk
1 tbsp baking powder
1/2 tsp vanilla bean paste or 1 tsp pure vanilla extract
3/4 tsp cinnamon + dash of nutmeg + dash ginger
1/2 tbsp sugar
Pinch sea salt
1 tbsp coconut oil, melted
Pecans
Directions: Grease and preheat a skillet on the stovetop. In a medium sized bowl, mix the dry ingredients (baking powder, flour, sugar, sea salt, spices). In a small bowl mix the wet ingredients (vanilla, almond milk, coconut oil (melted). Add wet to dry and whisk well. Pour less than 1/4 cup per pancake and cook until bubble form. Flip and cook until golden on the opposite side. Layer with Homemade Pumpkin Butter and pecans and sprinkle with coconut. Serves 1.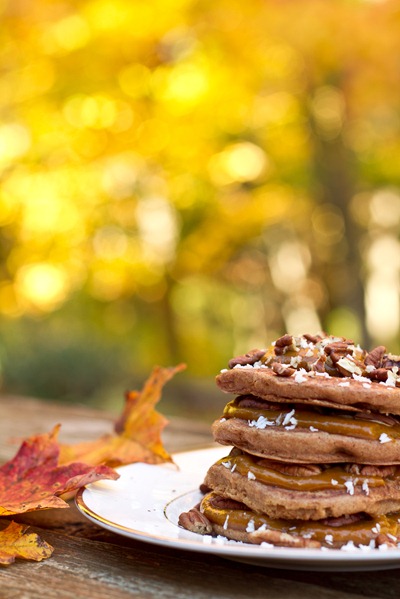 I'm seriously addicted to this Homemade Pumpkin Butter.
At each meal, I ask myself: Is there any way I can somehow incorporate pumpkin butter? ;)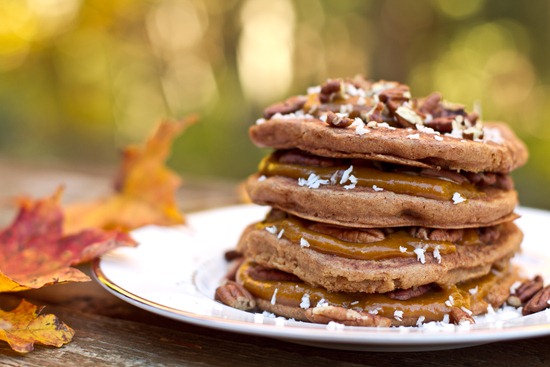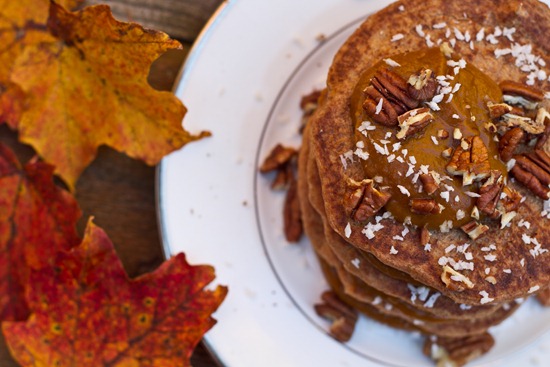 These were incredibly delicious.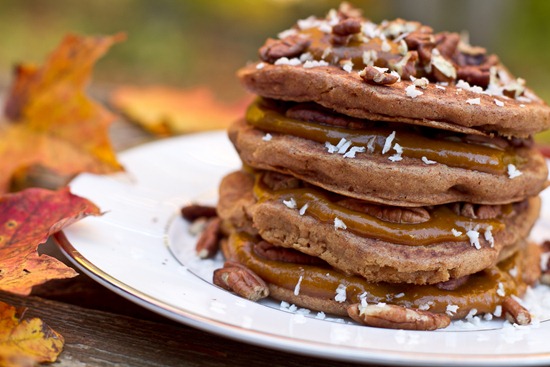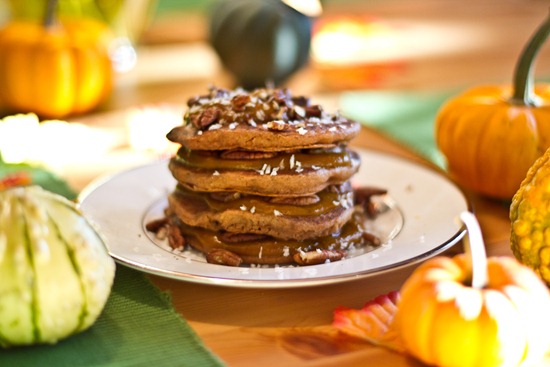 Today is the last day for voting in the Project Food Blog Challenge #3. I would greatly appreciate your support in carrying me into the next round!
I'm off to bake up my orders and hopefully cap the work day with some much needed paper work and some last minute baking for Thanksgiving.
Have a great day! :)