Thank you for entertaining my goofy side and for all of your wonderful & positive support for my Project Food Blog Luxury Dinner Party!
I am truly having a blast participating in Project Food Blog. I don't think I have ever been so excited for a challenge or come alive so much with the blog before. It has really been inspirational for me. I just can't get enough!
Voting is now officially OPEN, so if you'd like to show your support and send me to Challenge #4 that would be awesome. Click on this link and then click the heart. Thank you for your continued support.
By the way, Frank says, Hello Ladies…How YOU Doin'?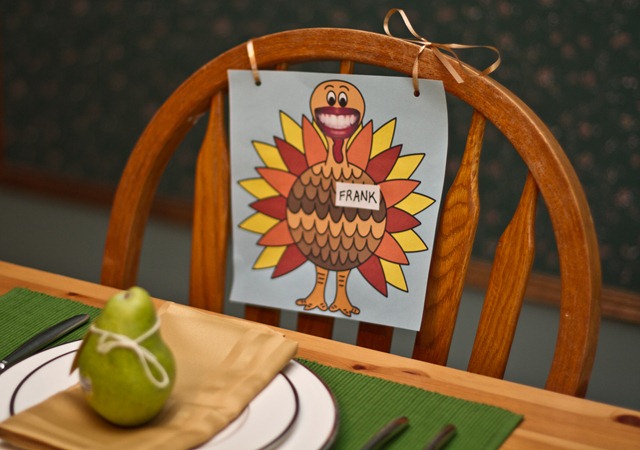 Frank is quite the ladies man, but I'm sure you could tell by the picture.. ;)
I think I shall keep him around for a while.
Fall Workouts and Transitioning To Colder Weather
After one crazy busy and indulgent weekend, I was very eager to get back into my normal exercise routine! I didn't have a spare second for a workout all weekend and I was really craving it come Monday morning.
The only snag was that it was only 4C/39F outdoors with high winds so I had to really pump myself up to run outdoors this morning!
One of my best tricks for transitioning to the colder outdoor temperatures is to do a 10 minute warm up indoors before you head outside. You can jump rope, climb stairs, do cardio on exercise equipment, scrub the kitchen floor- anything that gets you working up a sweat!
This morning, I hit the treadmill for 1 mile of running (10 min/mile pace) at incline 2% with my running jacket on to keep the heat in. By the end of that mile I was HOT and the thought of running outdoors in the chilly weather seemed quite pleasant!
Transition success. :)
I had a lovely & speedy run and didn't feel too cold at all. It was quite energizing.
The outdoor run:
Distance: 4 miles
Time: 33:08
Avg pace: 8:17 min/mile
Splits: 8:25, 8:28, 8:19, 7:55 (rocked that last mile!)
I came home, stretched, and devoured this crazy breakfast!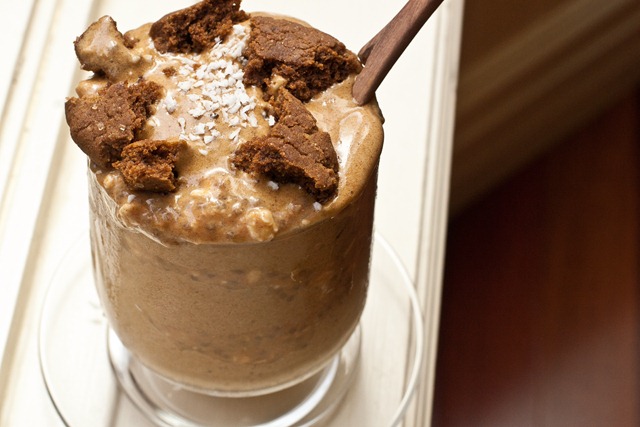 Spiced Butternut Squash Vegan Overnight Oats + Gingerbread Soft Serve
Ingredients:
1/3 cup oats
2 tbsp chia seeds
1 tsp pumpkin pie spice
1 cup almond milk
1/2 cup butternut squash
Gingerbread Soft Serve (see below)
Directions: In a bowl, mix the oats, chia seeds, pumpkin pie spice, milk, and butternut squash together with a whisk. Place in fridge overnight. In the morning make the Gingerbread Soft Serve and layer with the VOO in a glass. Add a Soft ginger cookie if you are feeling frisky!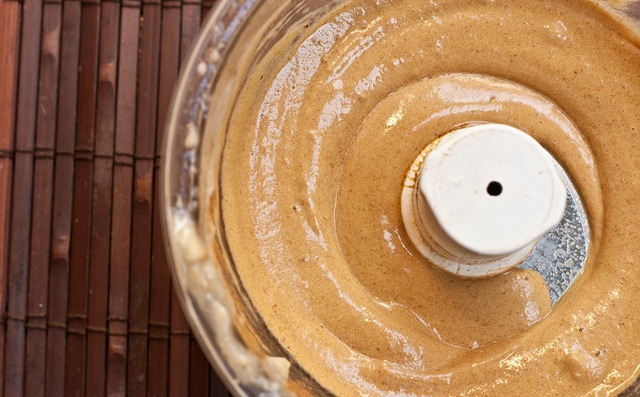 Gingerbread Soft Serve
Process the following Ingredients until smooth:
1 frozen banana
1/2 tsp ground ginger
1 tbsp blackstrap molasses
Splash of almond milk
This was my first time having butternut squash in my VOO and it was absolute heaven. It didn't even need any sweetener!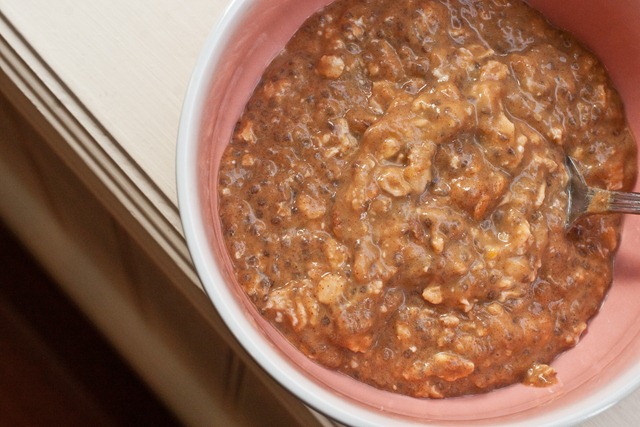 Ta-da.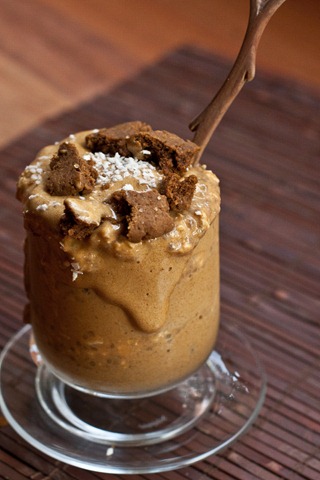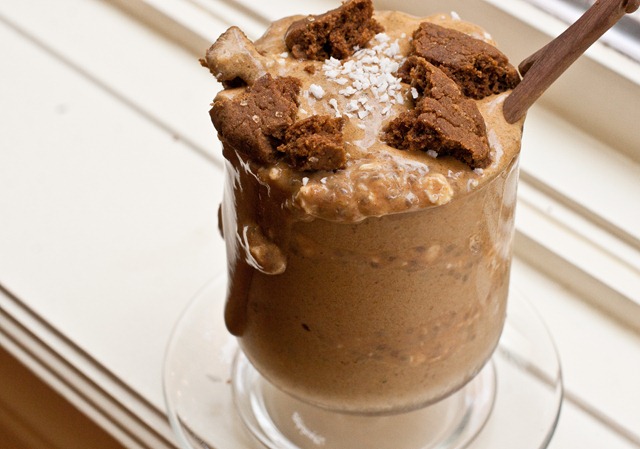 The money shot. ;)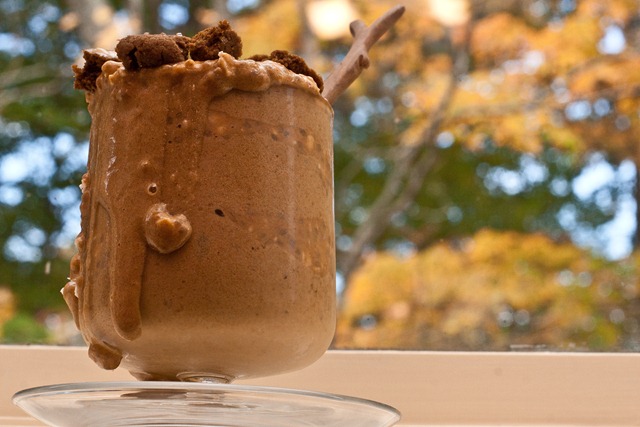 It was the perfect post-sweaty run breakfast!
Do you workout outdoors in the Fall and Winter? What are your transition tips and tricks?
I'll see you tonight for a wrap-up of my dinner party tips, how-tos, and tricks. I will be talking about prepping, timing of the dishes and what days I cooked what, and how I decorated.
Have a great day!