Good Day!
I wanted to show you a few of my purchases from Paris…
A cookie press!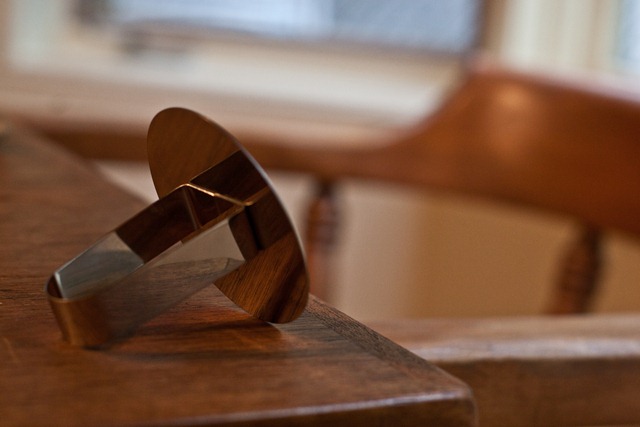 I'm sensing vegan ginger cookies on the horizon! ;)
I also got a print of the Eiffel tower.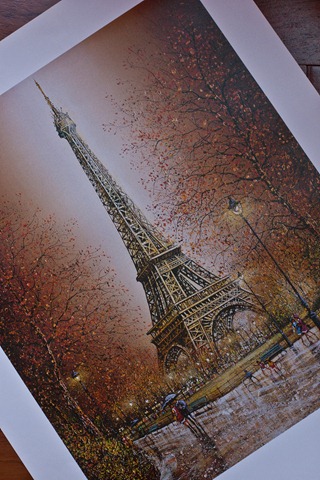 Sad story: My sister bought my mom and I each a gorgeous oil painting in Paris and we forgot them on our tour bus and no one turned them in. :( Major doh.
I also got a couple small prints and postcards. I am going to put one on my Vision Board.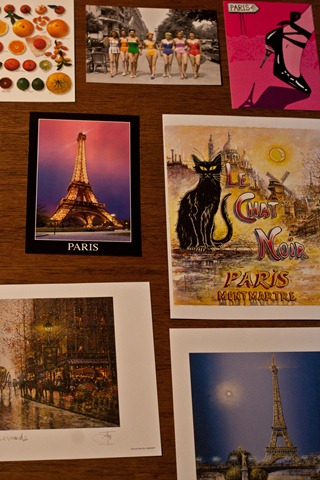 and COFFEE ONLY Paris mugs!!!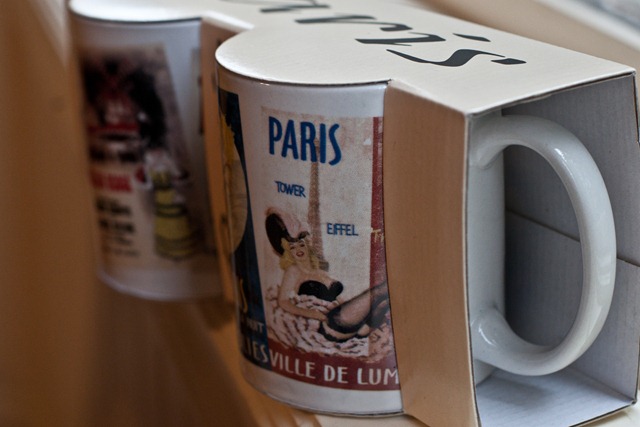 Whenever you see these Paris mugs on my blog, you will know I am drinking COFFEE!!! ;)
[P.S.- I'm working on the coffee thing. Our coffee maker intimidates me….]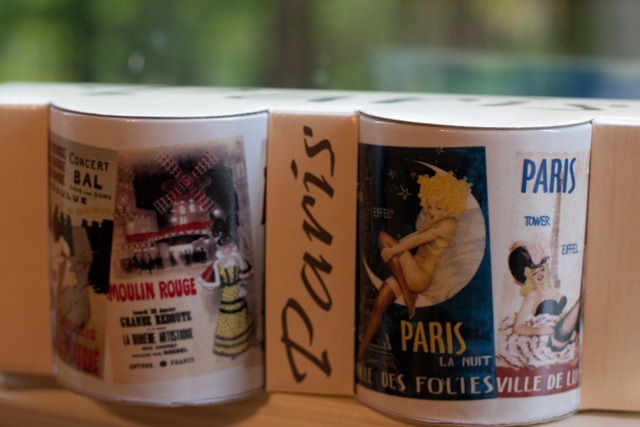 I bought a lot of this…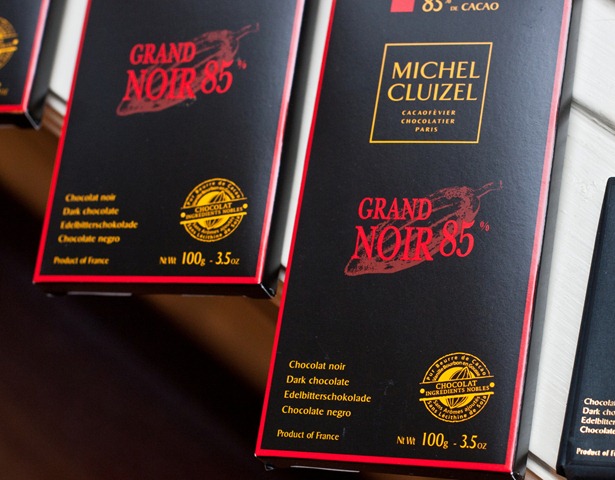 I also bought gifts for family.
Home Is Where The Food Is:
When I return from a trip there are usually a handful of foods that I am dying to eat upon my return. I find for every trip, the list of foods I am craving differs depending on what I ate and also what I didn't have access to while I was away.
So what was the first thing I ate when I got back from Paris?
Nope!
The Ultimate Oatmeal Raisin Walnut Cookie, of course. ;)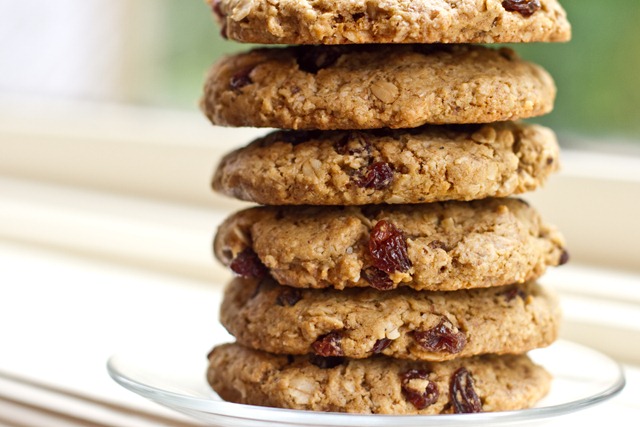 Sixty seconds after being home one of these was in my mouth.
I made Eric a batch before I left and he saved me one!
Ok, ok, he didn't technically save me one; he didn't know any were left and then I spotted it and nabbed it!
I leave no cookie undetected, my friends.
It was STILL moist and fresh after an entire week in Tupperware! It must be those walnuts adding a ton of moisture. This is my favourite cookie recipe yet.
After my cookie attack, I made Pumpkin Pie Vegan Overnight Oats with pure maple syrup! I was craving them all week.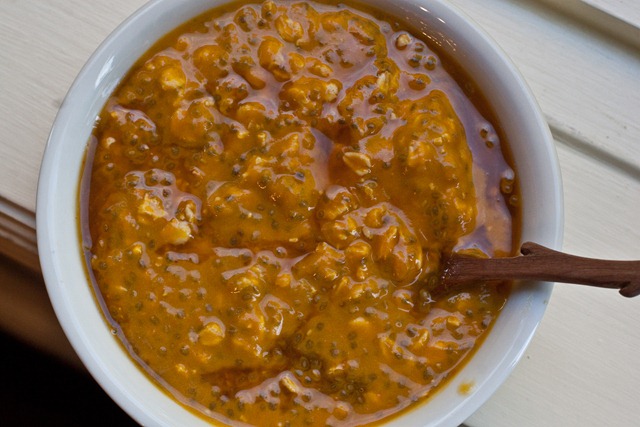 Then I made a huge chickpea salad. Oh how I missed my little chickies.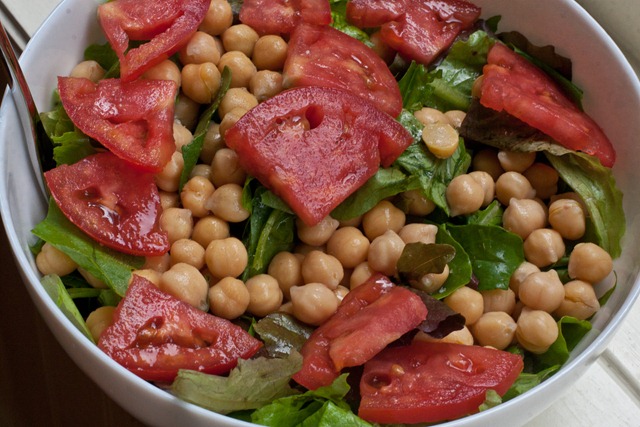 Then I spent time with Sketchie! He was stuck to me like glue all night.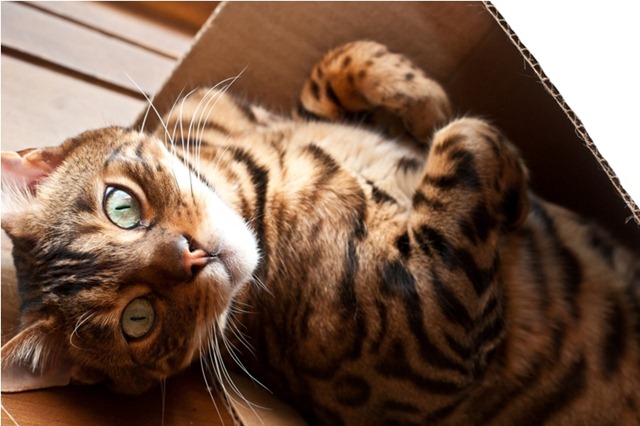 But that could have been because I was luring him with cat treats…I'll just pretend he missed me…
After dinner, I headed to the grocery store to stock up on fruit!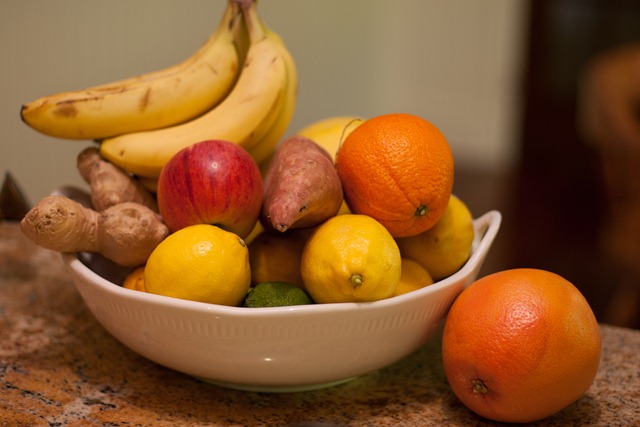 Bananas, grapefruit, oranges, lemons, ginger, apples, etc.
When I get back from a trip, the first thing do is make sure that healthy foods are on hand. Luckily the fridge is overflowing with vegetables from our CSA so I didn't have to buy many veggies.
I have also had plenty of these Pumpkin Pie Monsters.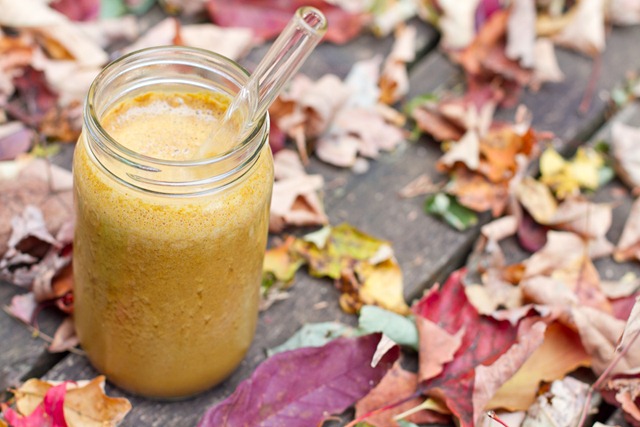 Today, I spotted Gena's Butternut Squash Smoothie that I am dying to try with my leftover 2 pounds of b'nut squash. I'll have to try it this week!
And a square of this each night…I am trying to make it last, but it is hard.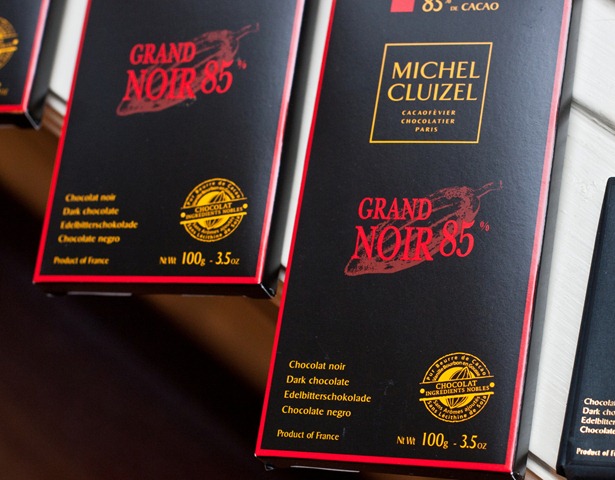 My sis and I deemed this the best dark chocolate we have ever tasted. It is 85%, but I swear to you it tastes like 40-50%. Incroyable!
I've also been enjoying my Ezekiel toast with avocado, pepper, sea salt, and tomato paste.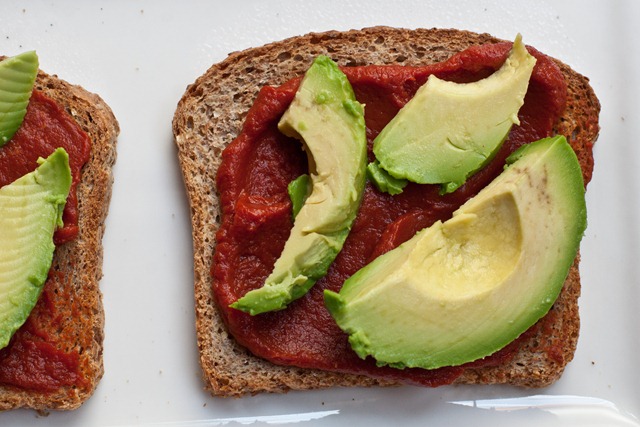 And bananas and almond butter with cacao nibs: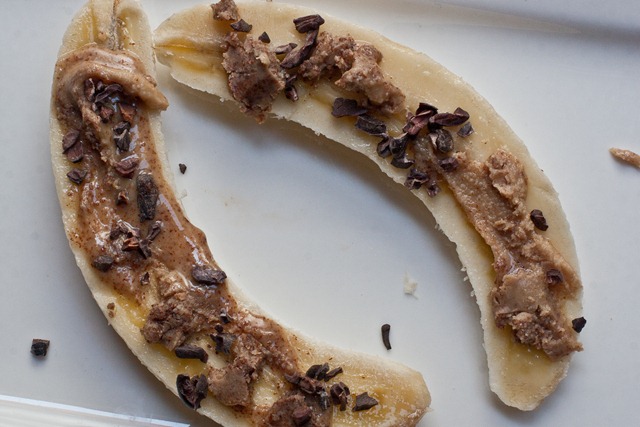 Maple Butternut squash and apple casserole: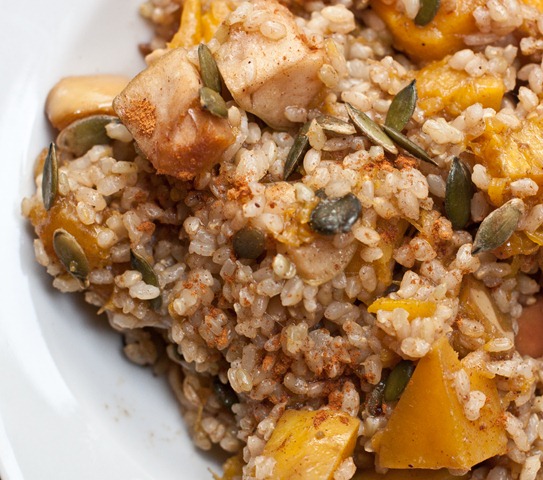 Strawberry & Glonola Spinach Salad: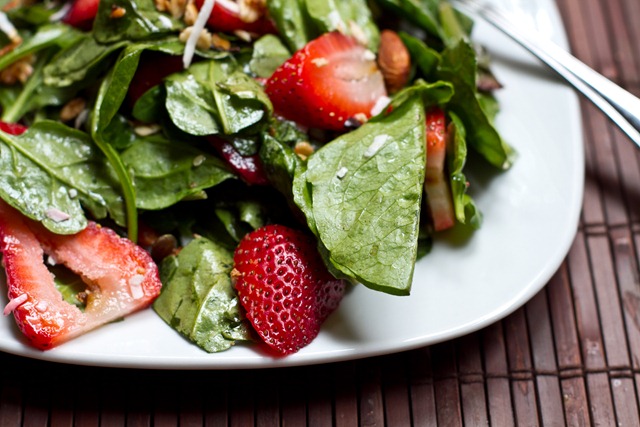 And of course Tartes Aux Fraises!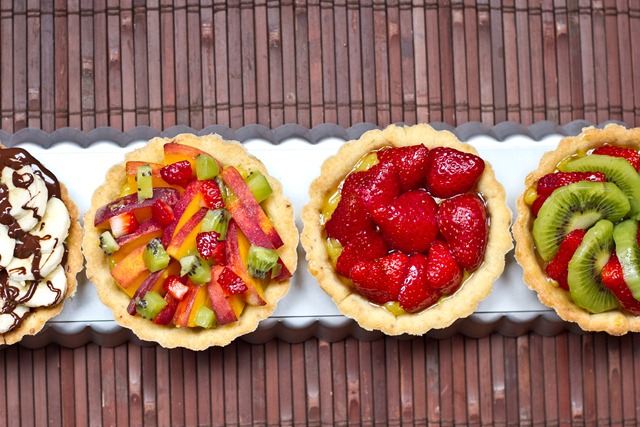 Mmmmmmm!!!!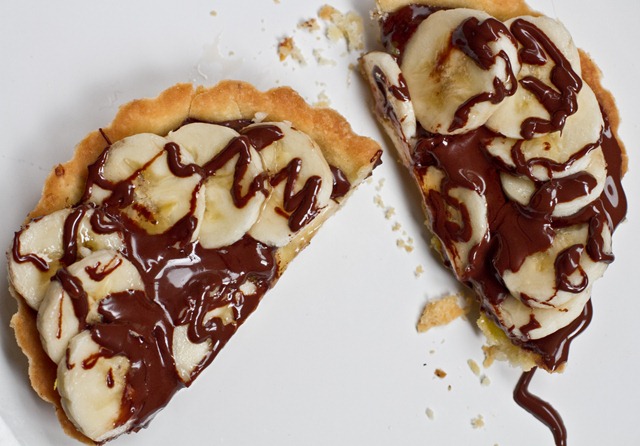 These tarts are a must make. If you leave them in the fridge overnight the tart shell gets all soft and moist from the strawberries and the strawberry flavours infuse the crust. A dream I tell you.
Chickpea Pizza…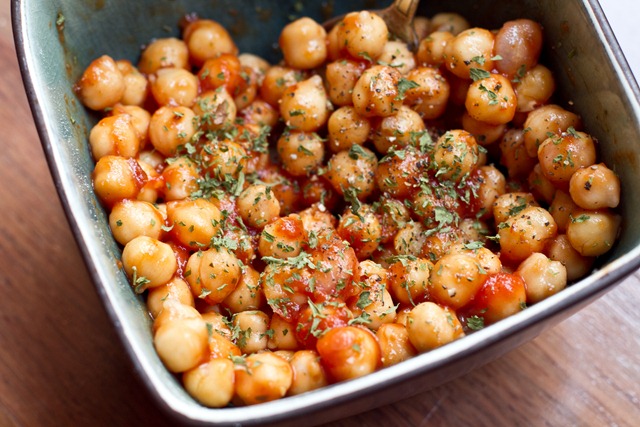 1.5 cups chickpeas + 1/3 cup pizza sauce + parsley + Sea salt + Ground pepper = Amazing and quick addition to any lunch.
And over-baked buttery Glonola apples…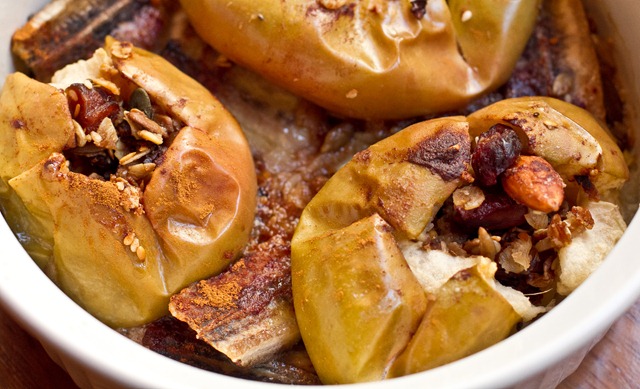 Awww, It's good to be home. :)
After you return from a trip, what is the first thing you usually eat when you get home? What foods are you craving like mad?
After my Paris trip I was craving pumpkin, nut butter, VOO, Green Monsters, chickpeas, toast + avocado, and strawberry tarts.
And yes, mass quantities of chocolate. But that goes without saying…
See you tomorrow morning for a savoury tart recipe and the one thing I really struggled with since being back home. Hint: It wasn't a loss of appetite! bahaha.