Good morning/afternoon/evening…I don't even know at this point! ;)
What I do know is that we are finally here in Paris after a long and turbulent journey.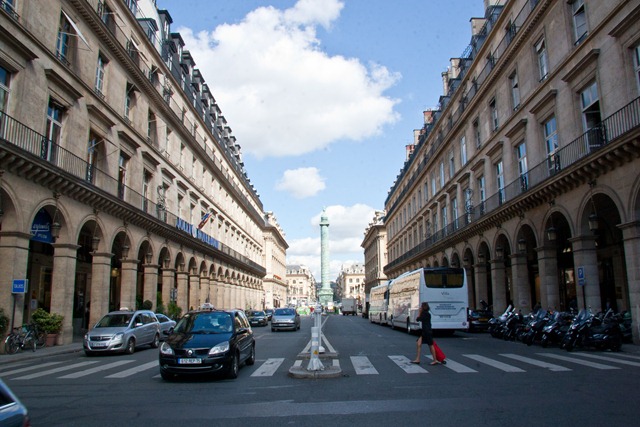 We did not sleep a WINK on the red-eye. Must be in our genes. I think everyone on the plane but us were sleeping happily. ;)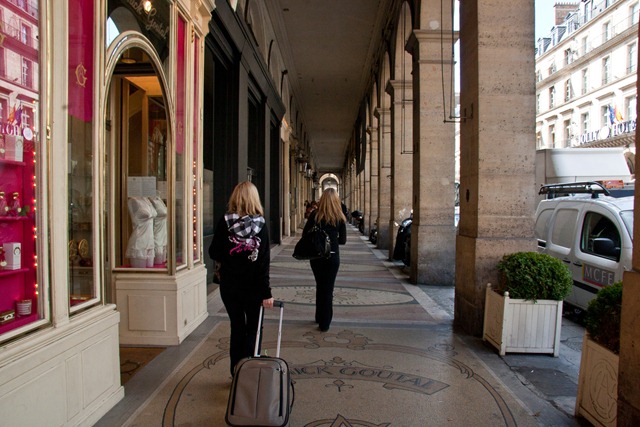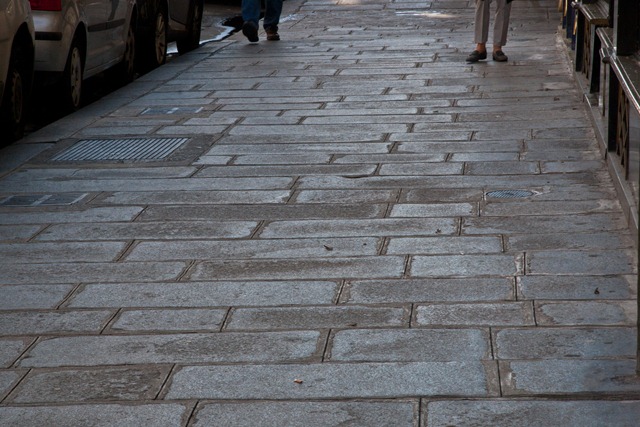 Gorgeous!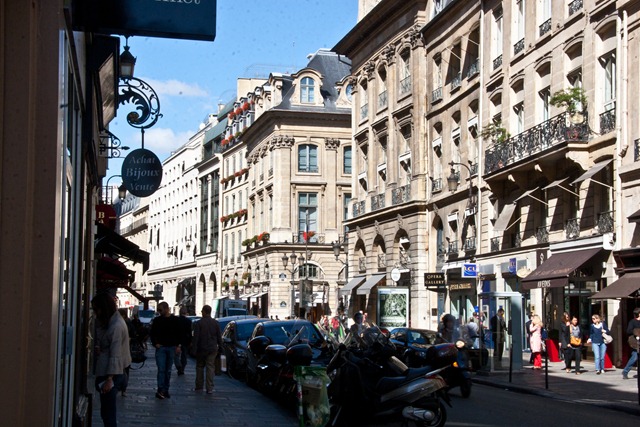 We made it to our hotel!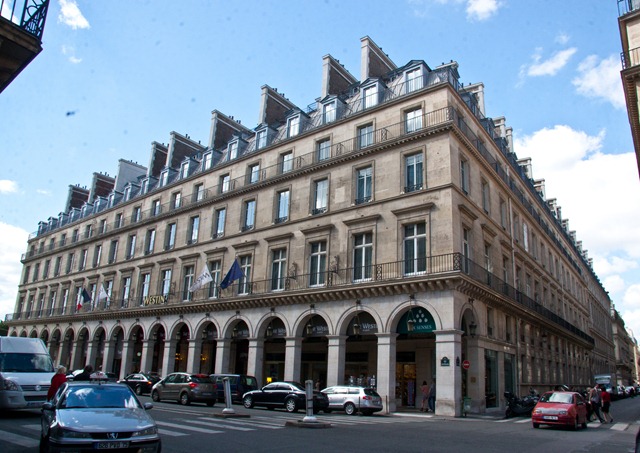 and we were told our room wasn't ready, so we dropped our bags and headed out to find a cafe. At this point, it was 7am my time (EST) and 5am my mom and sister's time. We were all kinds of mixed up. We just wanted our beds to sleep in.
Oh this was needed.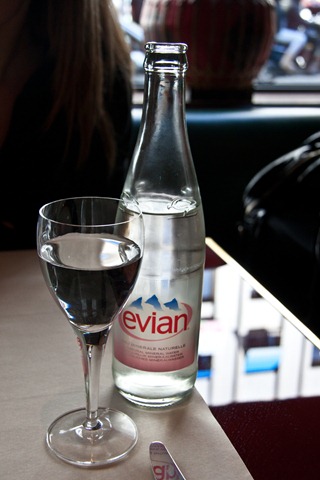 The first food that touched my lips was a delicious plain white roll dipped in balsamic and oil.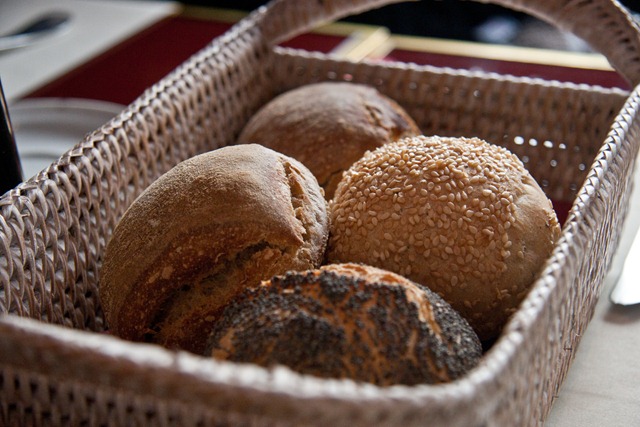 Mom hand modeled for me.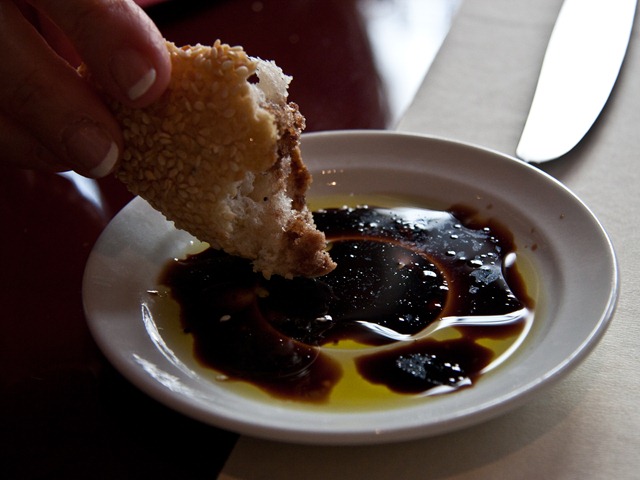 I made use of some French and I told the waiter that I was a vegan and he said…'WHO?'
So freaking funny. He was serious too.
Then I said, 'Je ne mange pas de produits laitiers, d'oeufs, de buerre et de viande. Je suis vegetalienne. Que me recommandez-vous?'
It translates to 'I don't eat milk products, eggs, butter, or meat. I am a vegan. What do you recommend?'
It all became clear to our waiter and he was more than happy to come up with something and he was super nice about it all.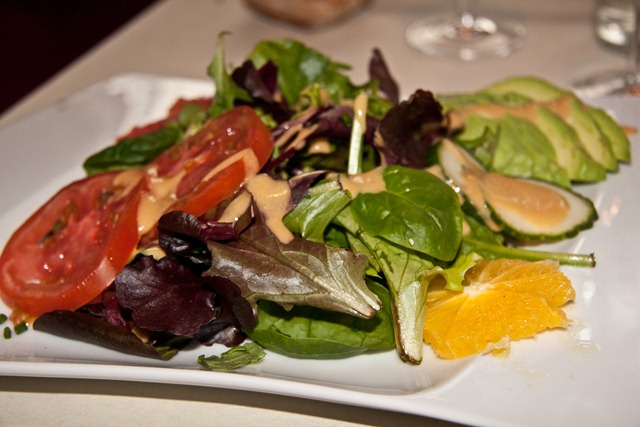 I was brought an avocado, tomato, walnut, grapefruit, and cucumber mixed green salad with some type of dressing that I didn't care for too much and ate around. I could have cared for something more substantial, but it was what I was working with at the time and knew I had more food in my suitcase if need be.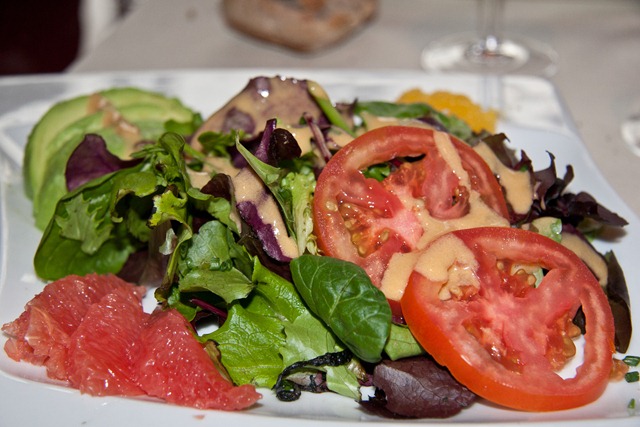 My sister's salad that she said was really good- it had goat cheese, egg, etc.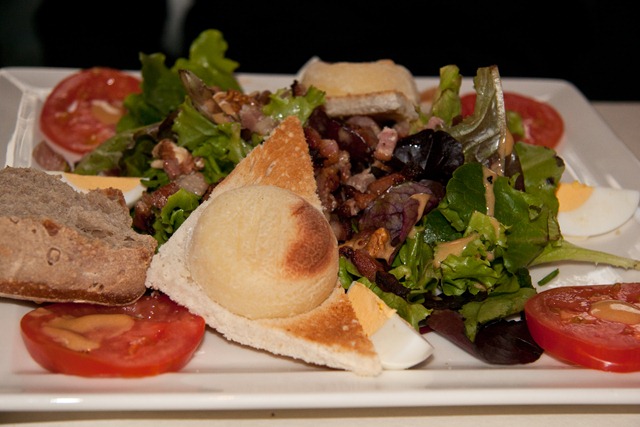 Mom had a ham and cheese sandwich.
Then we explored…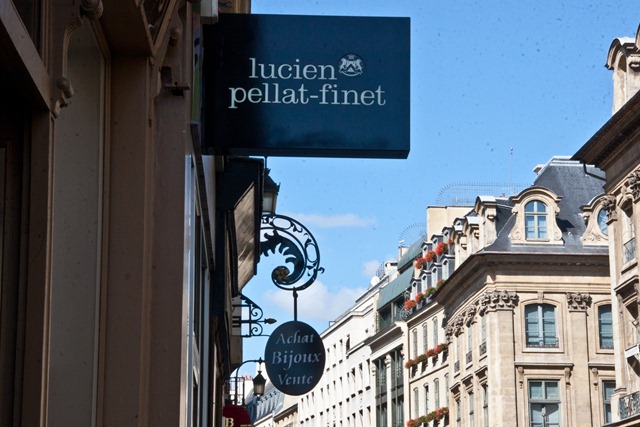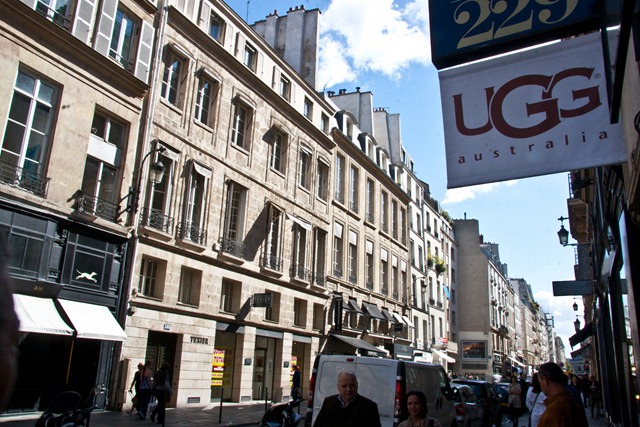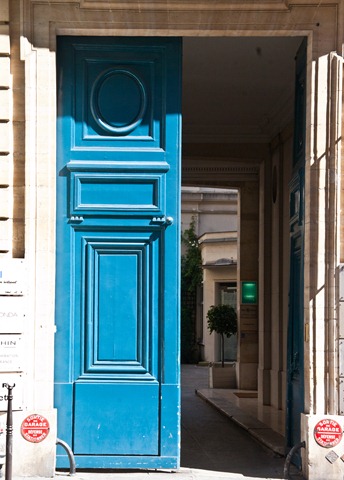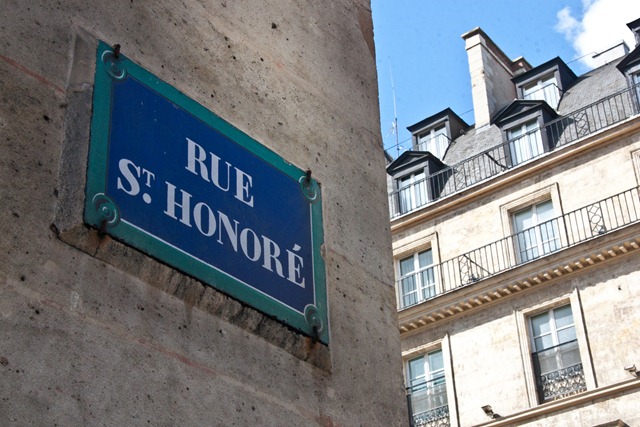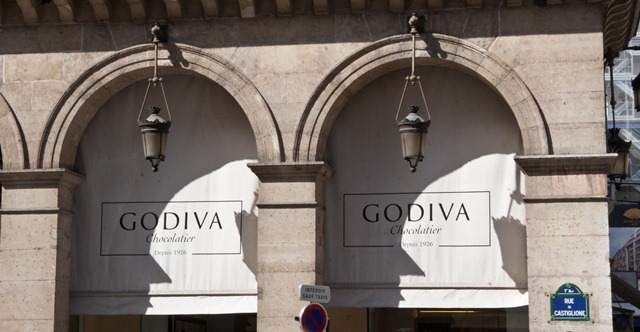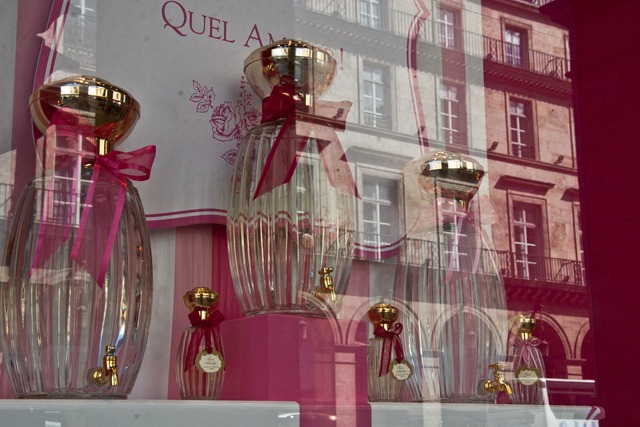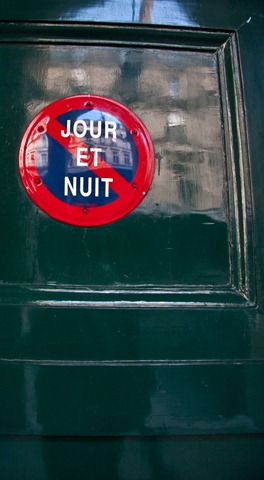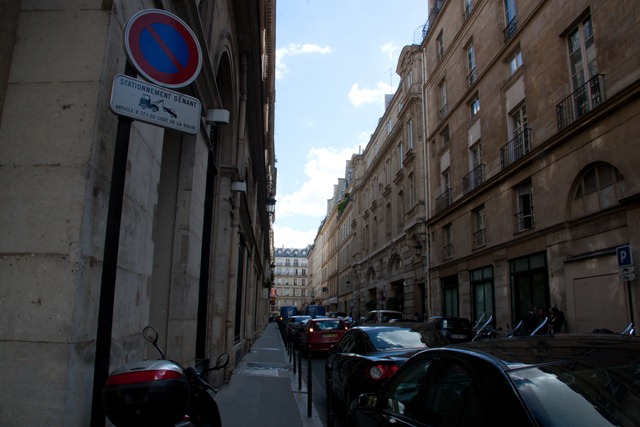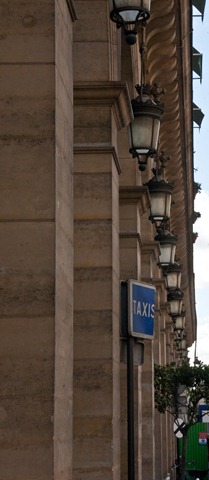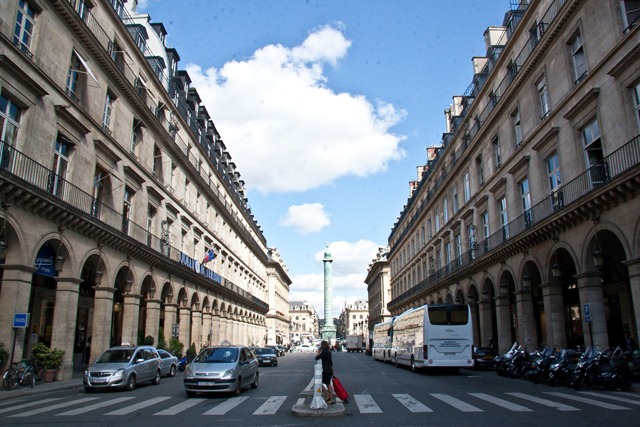 Finally our room was ready!!
My mom has a joining room and my sister and I are sharing this bed.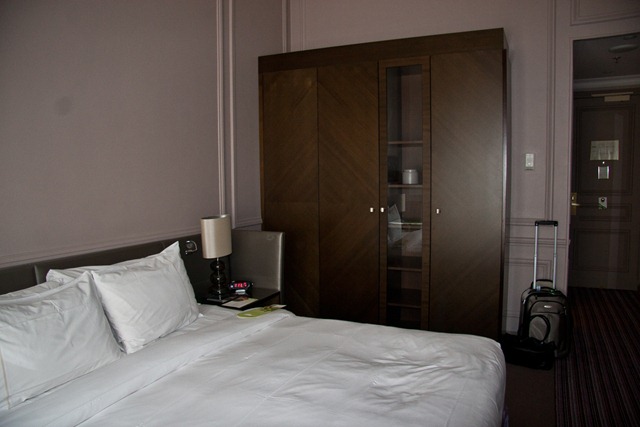 Oh bed you look too perfect. Let us jump on you.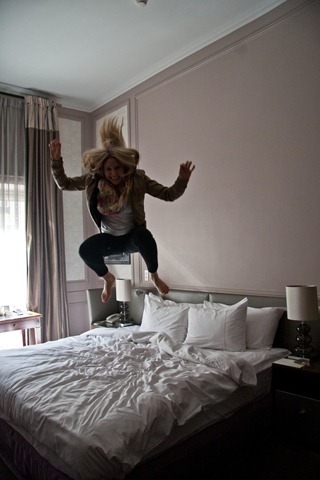 Then we crashed hard and slept for 2.5 lovely and blissful hours. We could have slept all day, but we wanted to be able to sleep tonight!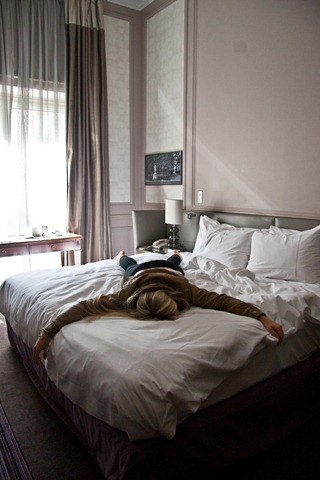 Now we are going to shower, clean ourselves up, and then try and find a place for dinner!
There is one small problem with my laptop- the 3 prong plug I have does not fit into the converters that we brought. Eric and I tested a 3 prong plug before I left, but then I decided to take a different laptop that has a different 3-prong plug (it has a round bottom part and not rectangular), and apparently it won't fit! I didn't even realize it was different and even so, I still can't understand why it won't fit as I thought all 3 prongs were standard size. Hopefully I can find something! :) I only have 1 hour and 30 mins of laptop battery left… ;)