Good morning!
I am happy to see there are a lot of NCIS fans out there. ;)
I have been a busy bee this morning trying to get some bakery orders out.
Around 8am, I took a break for a delicious and filling breakfast made up of cherry banana soft serve and chocolate protein vegan overnight oats. Yum.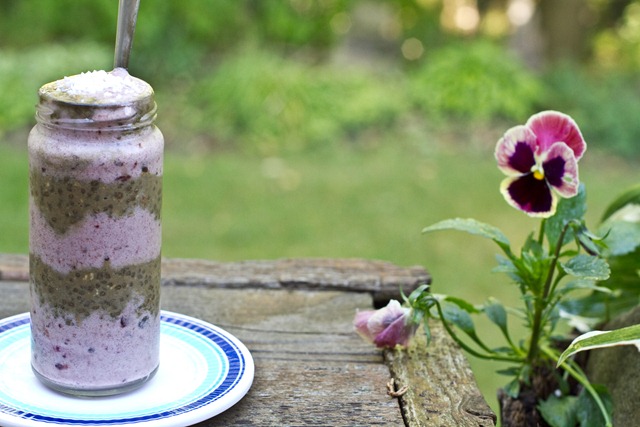 The flower wanted some too!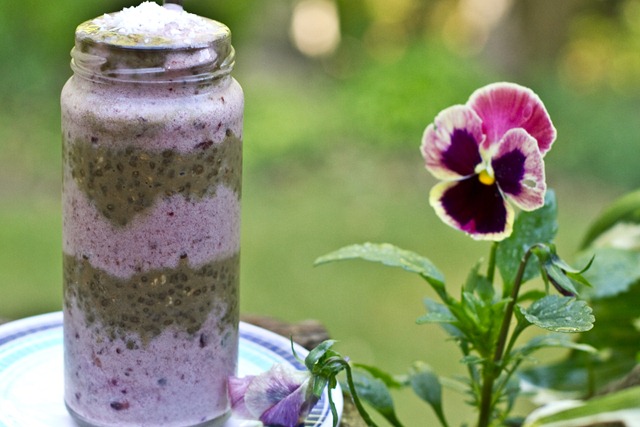 Last night I did some packing for our Paris trip…naturally, I started with the foodie products. ;)
I always bring Amazing Grass Wheatgrass powder (top baggie) and samples whenever possible.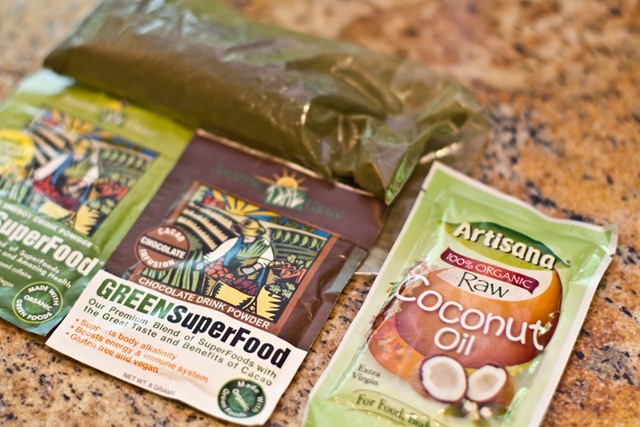 I use coconut oil on my skin before bed, so I thought this Artisana sample would be a great travel supply. :) I am also bringing a big bag of Glo Bars that my mom, sister, and I can all share and pop into our purses for a quick on-the-go snack. I also think I might bring some samples of nut butter too. They would make great snacks to pair with apples! When we arrive, we are hoping to find a local market where we can pick up some fruit to keep in our hotel room.
Do you bring foodie items with you when you travel? Do you ever bring anything that others think is 'strange' or 'unusual'?