Good morning!
I've been waiting for this moment.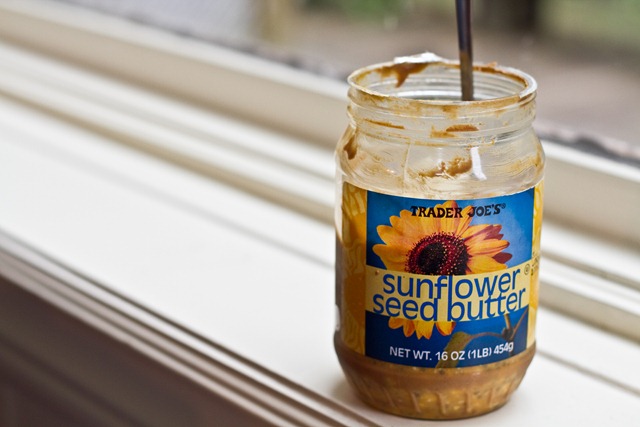 Well, actually this moment is bittersweet.
While I didn't want my TJ's Sunflower Seed Butter to ever end, I was anxious to make Vegan Overnight Oats in it.
This was my first time making oats in a jar after seeing it on the blogs for a year now! I think it was the wonderful Heather who came up with the idea. The beauty of OIAJ is that you get to enjoy the nut butter that is lightly coating the sides and bottom of an (almost) empty nut butter jar. I think there was 1/2-1 tbsp of the sunflower seed butter left, so not much…but still fun.
I think this qualifies as oats in a…tub? ;)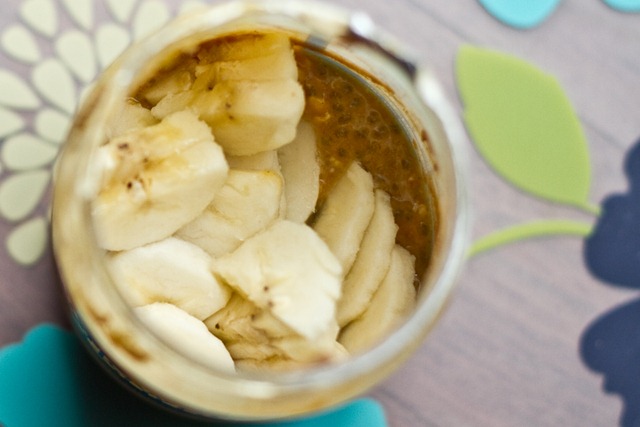 I made my Pumpkin Pie Vegan Overnight Oats recipe and I added in a sliced banana. I put most of it in the middle and a few slices on top. I drizzled it with 1/2 tbsp maple syrup when I decided that it needed a touch of sweetness.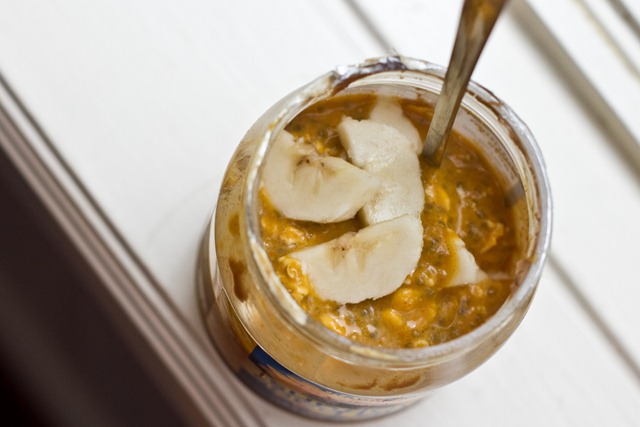 And now I shall mourn the end of my TJ's Sunflower Seed Butter.
After filling my belly, I started on House Organization project #2 (For the office project see here and here). Today's task is to organize ALL kitchen cupboards. This morning I started with the food cupboards.
I didn't remember to snap before pictures, but here are some 'afters' of what I have done so far. After removing junk we don't use, they looked a little bare!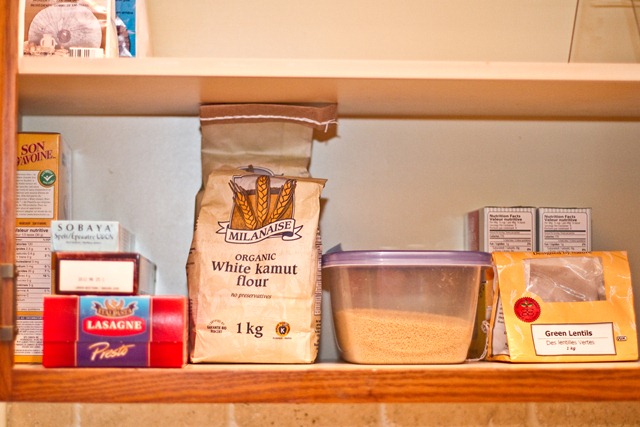 My favourite cupboard because it is so empty!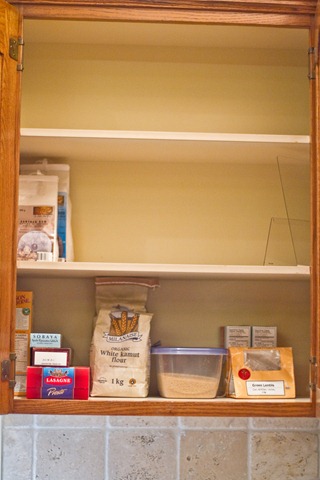 I love having free space in cupboards so I don't feel like I have to cram everything in when I need to store something.
Plus, as Eric pointed out, I can't reach the 3rd shelf anyways. Minor detail.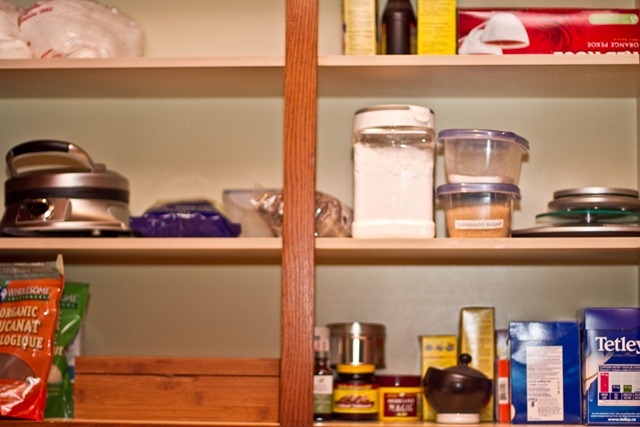 I still think I'd like to have a better organizational system for the cupboards, but for now this will work.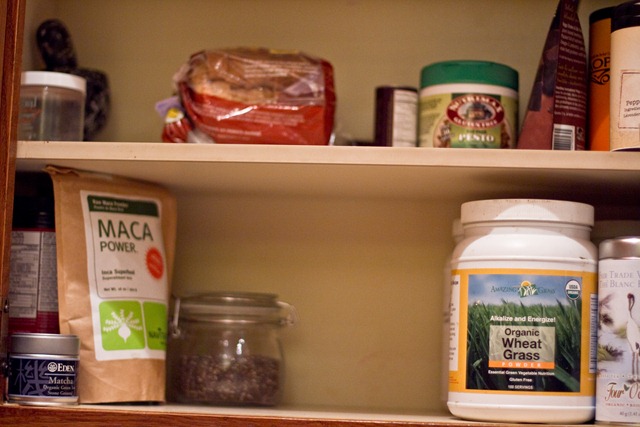 I have several more to tackle today, including the Tupperware cupboard (ahhh) and the Lazy Susan.
Now for some of my favourite health links from the past week. Enjoy!
Health News Round Up
Spotted:
If you could pick one room to do an organizational overhaul what room would it be and why?