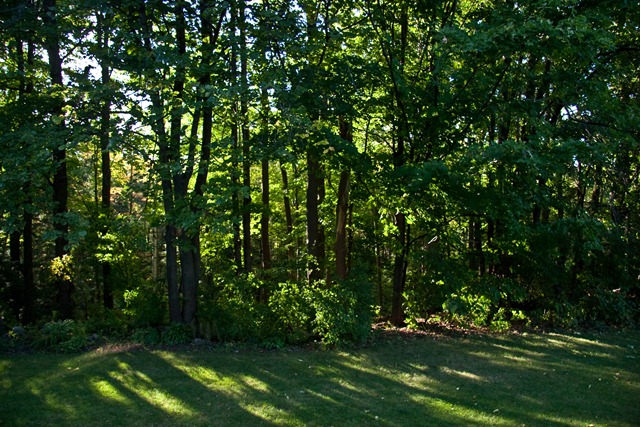 Today was such a beautiful, beautiful summer day…and I was looking out from inside working! I am leaving for my trip on Thursday so today was a workday to get ahead of the game for the work week.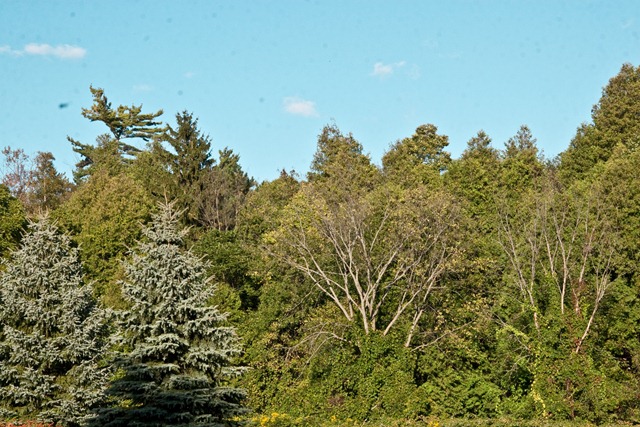 I also organized another cupboard.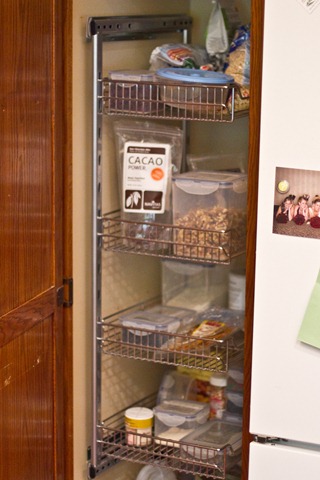 Yes, that is the after picture. ;)
For lunch, I was craving chickpeas, but I wanted to put a fun pizza twist on them…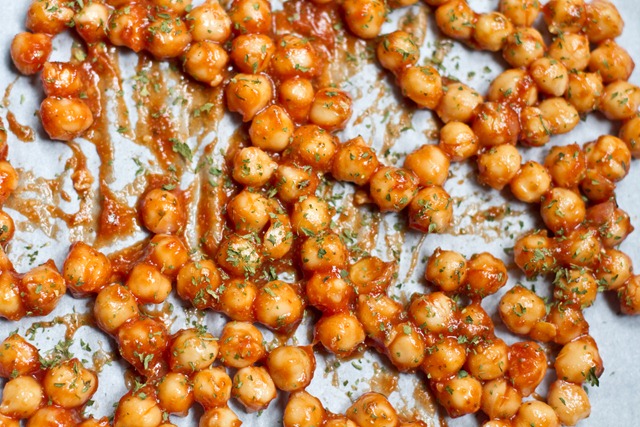 I love chickpeas because you can dress them up or dress them down or turn them into delicious burgers. The options are endless!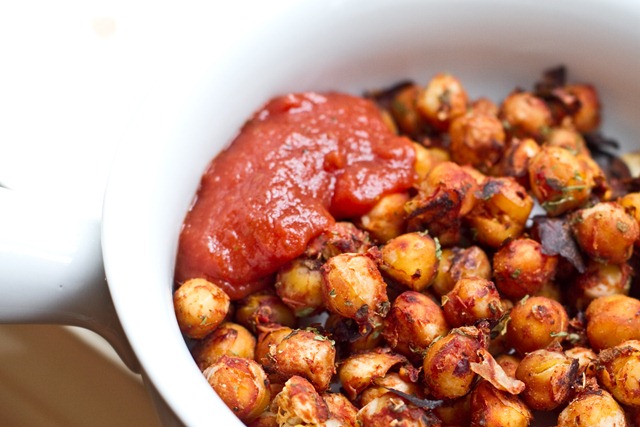 Chick Pea-za
It's a 'cheesy' name, so I thought it was fitting for this recipe. ;)
Ingredients:
1.5 cups cooked chickpeas
1/4 cup pizza sauce
1/4-1/2 tsp olive oil
1 tsp nutritional yeast
1/2 tsp pizza seasoning (see below)
1/2 tsp dried parsley
Pinch of sea salt
Ground black pepper
Directions: Option 1) Mix together and serve without baking (my fav way!). Option 2) Bake –> If baking, preheat oven to 400F. Line a baking sheet with parchment. In a small bowl mix all ingredients except the dried parsley. Scoop mixture onto baking sheet and sprinkle dried parsley over top. Bake for 25-30 mins. watching carefully. Serve with pizza sauce.
This is the pizza seasoning I used below. I found it this morning when I was cleaning out my cupboards. Score.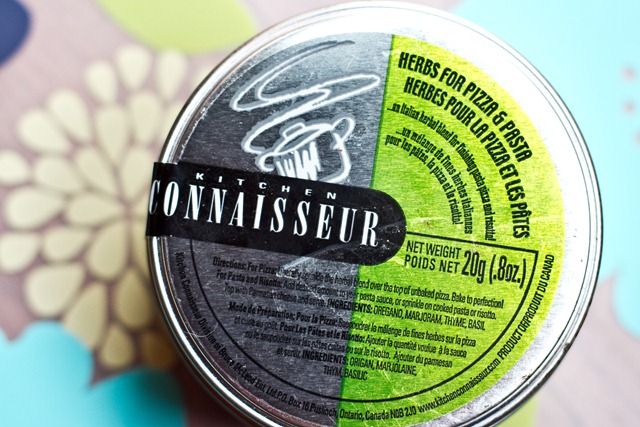 These Chick Pea-zas were delicious, but to be honest I liked them best before baking them. The flavours were more pronounced and they were more moist and saucy. :)
Before baking…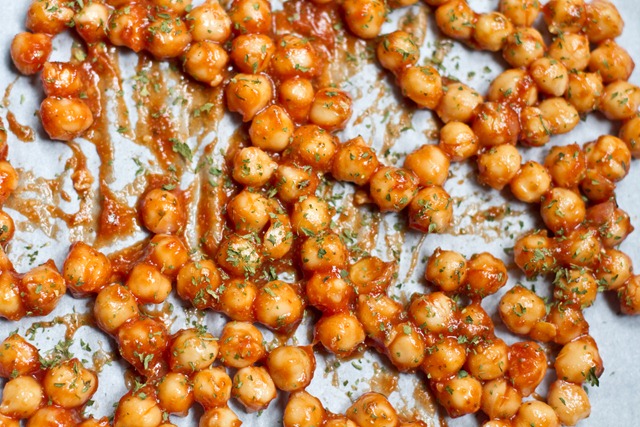 I added some pizza sauce since they were dry after baking. They were delicious with the pizza sauce, but I would save yourself 30 mins. of baking and just eat them straight from the bowl after mixing.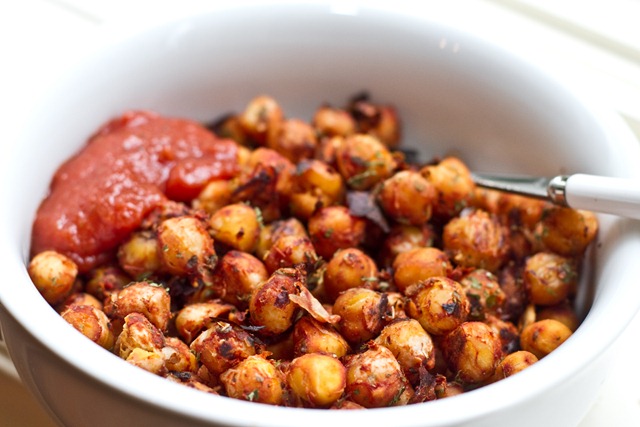 For dessert, I had delicious apple cupcakes!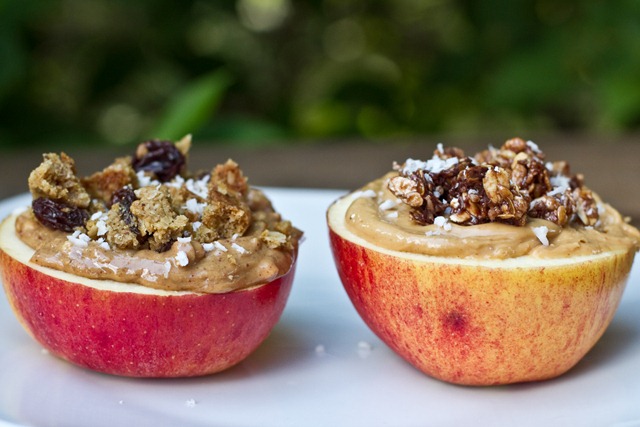 O-b-s-e-s-s-e-d.
I topped one half with 1 tbsp of crumbled Glo Bar and White Chocolate Wonderful Peanut Butter.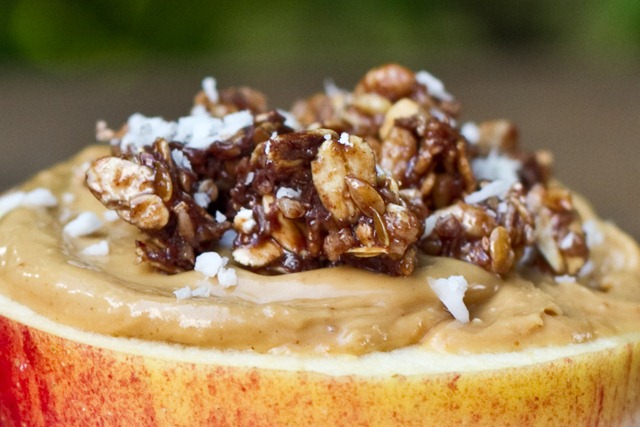 Side note: I don't love the White Chocolate Wonderful Peanut Butter as much as I thought I would. It tastes good, but after eating it a few times I think it is too sweet for my taste. I also find when I eat it, it makes other non-sweetened nut butters taste bad and bland. I don't think I would buy this again.
On the other half I topped it with half of a mini Ultimate Vegan Oatmeal Raisin Cookie and crunchy natural peanut butter.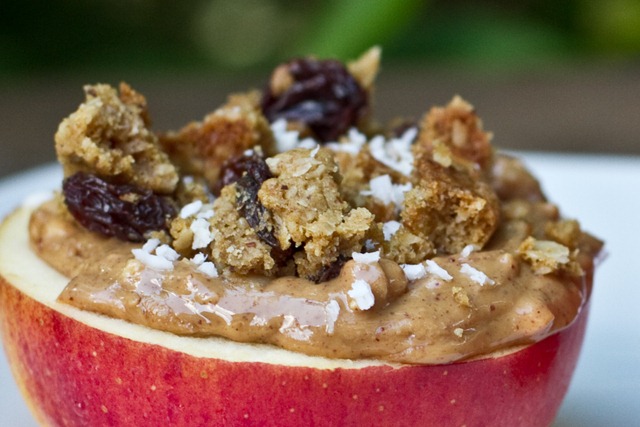 Insert: Mmmmmmm this is the best apple ever.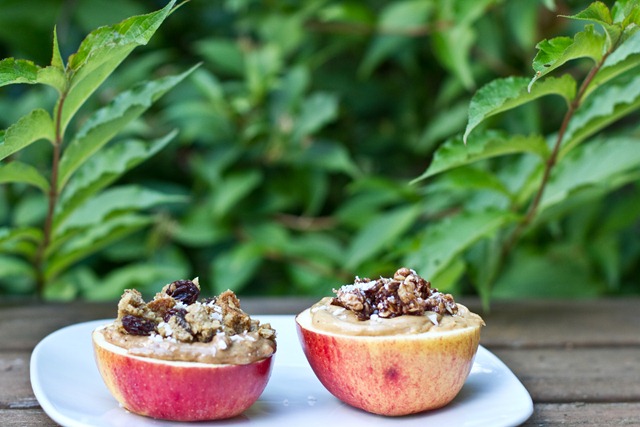 Tonight's plans: Start packing, Yoga for Runners, dinner, NCIS. <–I forgot to mention we are addicted to NCIS– currently on season 5. :) Any NCIS fans out there? I am in complete love with every character on the show…I could gush and gush about it…
Have a great night!