Good morning!
The headache still rages on. In fact, it woke me up this morning it was so bad. Not a fun way to wake up.
I decided I needed some comfort food this morning…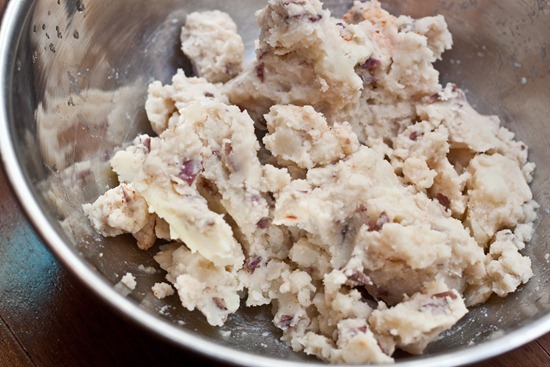 Since eating leftover high protein garlic mashed potatoes for breakfast might be a bit strange, I decided to turn my leftovers into something magical with the help of leftover Veggie Chickpea Curry.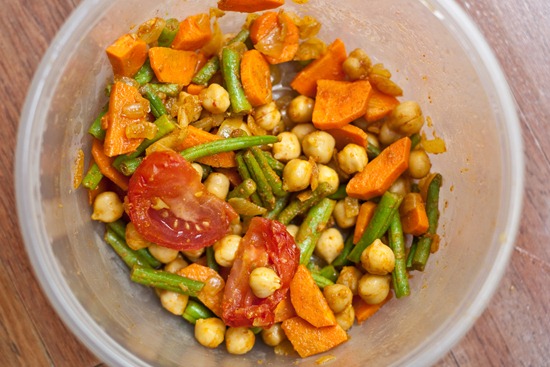 Ok wait, eating chickpea curry in the morning is also strange. Scratch that. I'm weird.
The other day a reader commented that I should make potato cakes out of the leftovers. What a genius idea! I don't think I have ever made potato cakes before, but I sure do love the thought of them.
I mixed my leftover mashed potatoes with the leftover curry and formed small patties.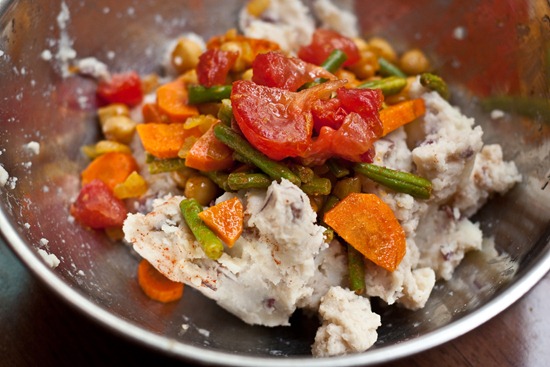 I had a feeling this was going to be awesome.
First I tried pan-frying them.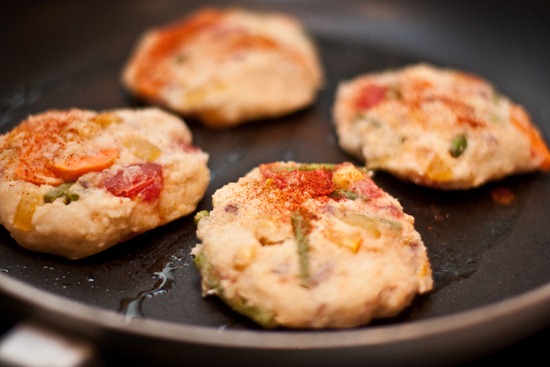 I do not suggest this…they fell apart and stuck to the pan. I shed a tear but persisted onward.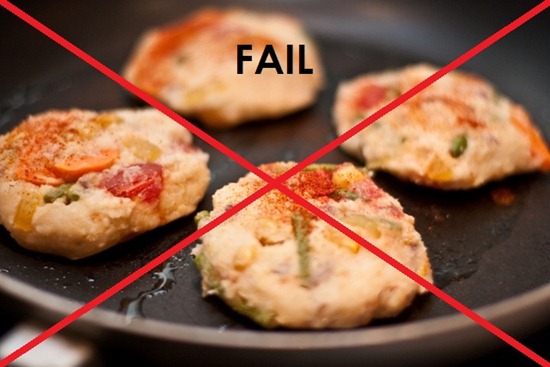 Onto a baking sheet and into the oven they went! Luckily I saved them. ;)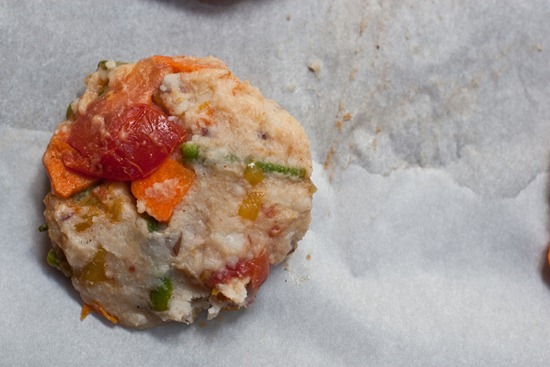 Baked for about 40 minutes.
Ohhhh yea.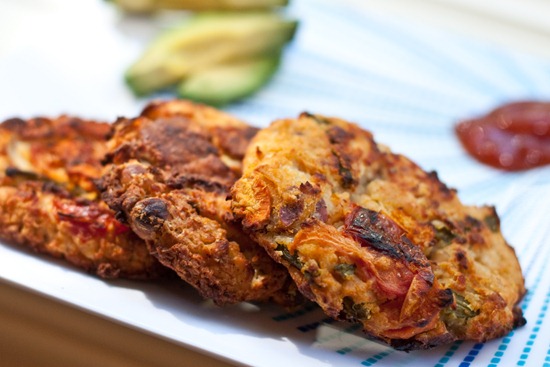 Everything But The Kitchen Sink High Protein Potato Cakes
Ingredients (just estimates):
Directions: Preheat oven to 400F and grease a baking sheet or line with parchment. Mix together and shape into small patties. Bake for about 20 minutes on each side until golden and crispy.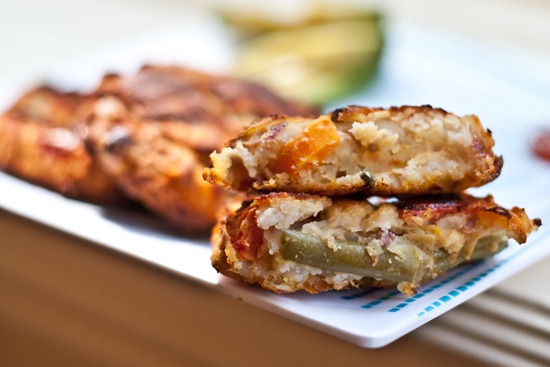 These. were. amazing. I couldn't really detect the curry at all. It just tasted like awesome crispy garlic mashed potatoes and veggies. :) The chunks of chickpeas were also wonderful to bite into.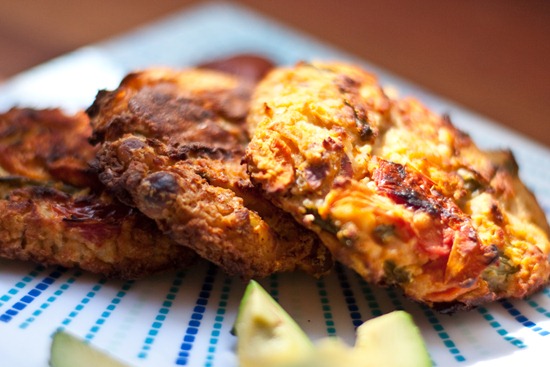 As I ate I read some 9/11 articles in the Globe and Mail. Nine years have passed. I have so much respect for the rescue workers and everyday people who risked their lives to help others in need. My brother Chris is a firefighter so it always feels a bit close to home reading about other's stories.
I still remember everything about the moment when I heard about the attacks. In psychology, we call this a Flashbulb Memory. With a Flashbulb Memory, an emotionally arousing event or piece of news elicits a highly detailed, vivid snapshot of the moment. Everything about the event is illuminated and imprinted into our memory forever. Just picture one of those old flashbulb cameras going off.
I was sitting in my tiny dorm room at the University of Guelph (Lennox-Addington building!), just having started my 1st year of university only days earlier. I was at my large wooden desk sitting in my uncomfortable wooden chair, looking up some of my courses and schedules. Suddenly, my roommate ran in to tell me that there was some kind of attack that happened. We turned the TV on and watched in horror.
I will never forget that moment.
Please take a moment today to remember those that were lost and their families.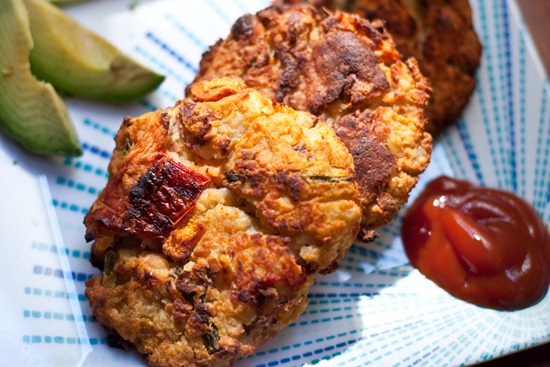 Do you have a Flashbulb Memory for 9/11? Do you know where you were when you found out?