I have to warn you, you are about to witness a blackstrap molasses feast over the next little while.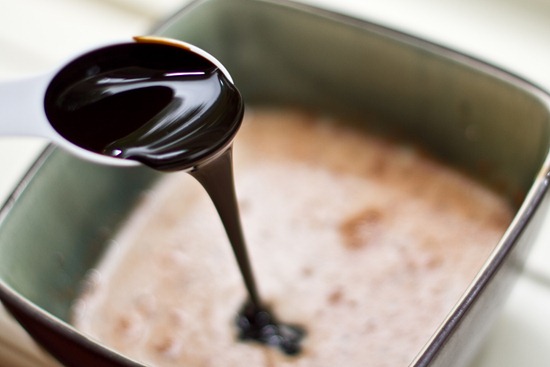 Buckle up, it's going to be a fun ride.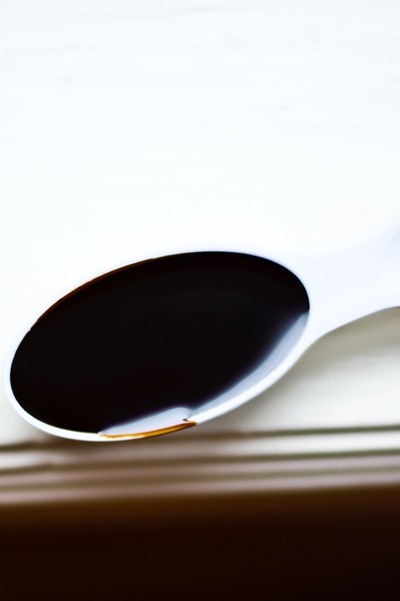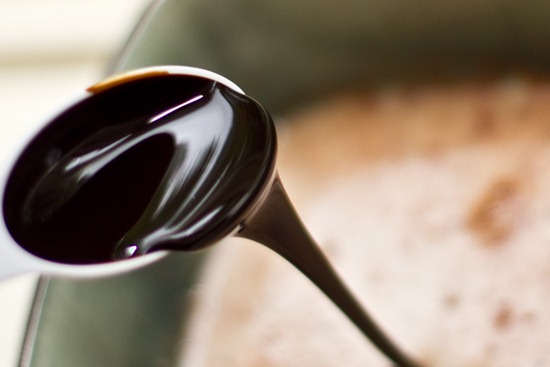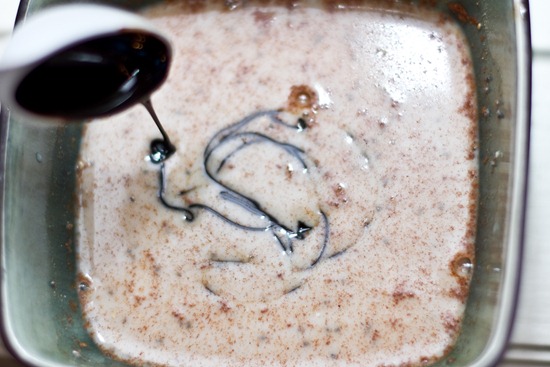 Yesterday, my wholesale order reunited me with my beloved Blackstrap Molasses. I have been out of it for a long time. Too long, my friends, too long. I love blackstrap molasses and all the delicious creations it touches from ginger bread to Wedded Bliss ginger cookies to Maple baked beans and everything in between.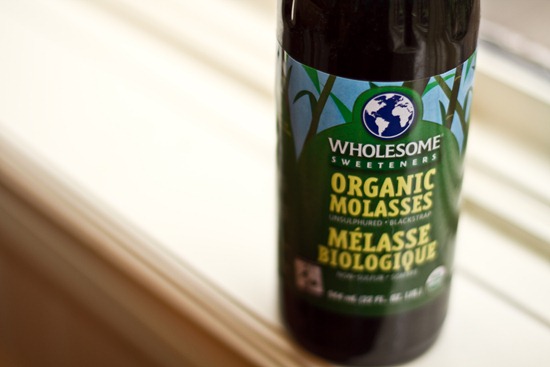 Blackstrap molasses is the tallest, darkest, and most handsome of all things syrup. But it's not just a pretty face. It boasts a nutritional profile that will make you weak in the knees.
In just 1 tablespoon:
175 mg of calcium,
3.6 mg of iron,
45 mg of magnesium,
510 mg potassium
Blackstrap molasses is a great supplement to any diet, not just for vegans, but for women in general. Most of us could use a boost of calcium and iron now and then.
So…..I cracked it open and did what any normal human being would do; I made Gingerbread Pumpkin Vegan Overnight Oats!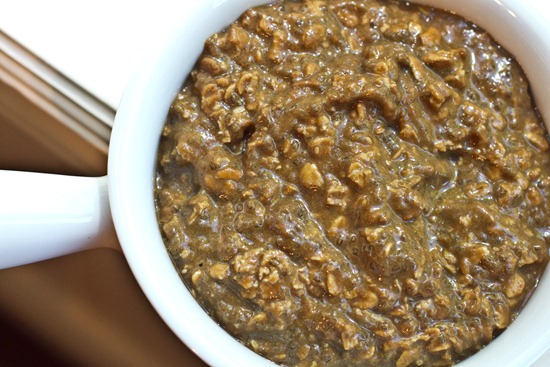 [print_this]
Gingerbread Pumpkin Vegan Overnight Oat Parfait
Inspired by Yo Soy.
Ingredients:
1/3 cup regular rolled oats
1 tbsp chia seeds
1/2 tsp ground ginger
1/4 tsp cinnamon
1/8 tsp nutmeg
1/16th tsp sea salt (aka: a

tiny

pinch)
1.25 cup almond milk
1 tbsp blackstrap molasses
1/4 cup pumpkin
1/2 tbsp pure maple syrup, to taste
1/8 tsp vanilla bean paste (or 1/4 tsp vanilla extract)
Directions: In a medium sized bowl mix the oats, chia seeds, ginger, cinnamon, nutmeg, and salt. Stir. Now add almond milk and whisk. Next add molasses, pumpkin, maple syrup, and vanilla and whisk until fully mixed. Place in fridge for 1.5 hours or overnight. In the morning make your banana soft serve and layer it in a parfait for a special gingerbread with 'icing'. Alternatively you can also use a bit of warmed coconut butter on top for the icing.
Notes: This recipe will work without pumpkin too. You can also adjust the amount of molasses, spices, and maple syrup to your taste of course.
[/print_this]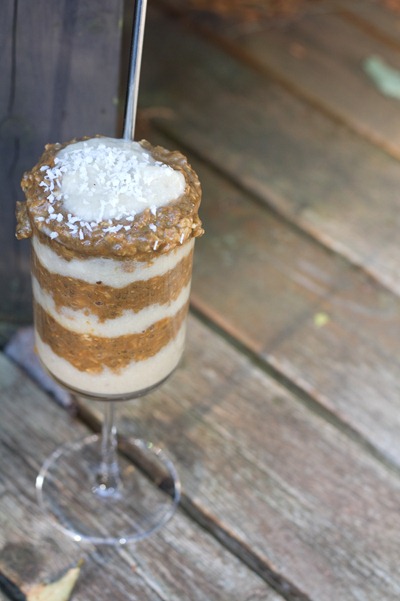 Loved it. So much so that I ate the VOO I prepared yesterday and had to make a new batch before bed!
This recipe has some bite to it. If you find that the molasses is too strong in this recipe, you can always adjust it to your taste. Try adding more pumpkin or milk if it is too strong. I added 1/2 tbsp maple syrup to tone down the sharp molasses taste just a bit. It worked perfectly.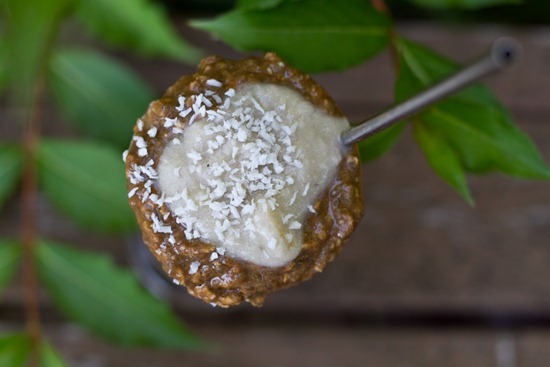 I couldn't get enough of this.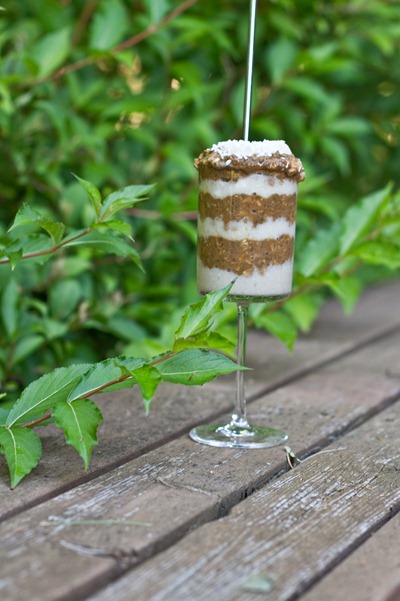 For more fun Vegan overnight oat parfaits, check out these recipes:
Chocolate Cake Batter Vegan Overnight Oats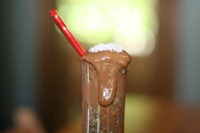 Peanut Butter and Jam Vegan Overnight Oats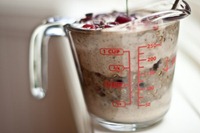 Strawberry Carob Vegan Overnight Oats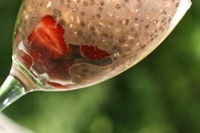 Homemade Strawberry Jam Carob Vegan Overnight Oats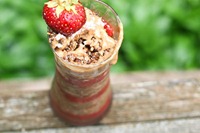 Blueberry Vanilla Banana Soft Serve Vegan Overnight Oats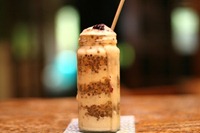 Cherry Chocolate Bomb Vegan Overnight Oats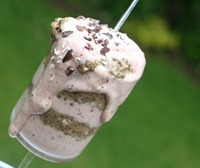 Banana Soft Serve Vegan Overnight Oats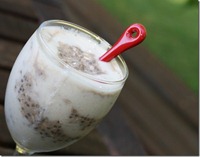 Banana Split Vegan Overnight Oats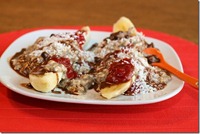 I thought I would share with you some of my favourite websites. They will keep you entertained for hours and hours!
Sites I love
What non food blog websites do you love to visit?
Now go have some Friday Fun!