Happy Friday :)
Thanks for all of your favourite website recommendations.
I think I have a new one now…
Could. not. stop. laughing. It made my week. Seriously.
I have been battling what I believe is a hormone-related headache all day long. I woke up with a booming headache and unfortunately it didn't ease up. This happens to me pretty much every month and it often lasts a couple days. Normally if it is a caffeine or dehydration headache it is alleviated with tea or water, but neither of those methods worked today. Hormones, I'm looking at you.
Even though I could have been satisfied with a loaf of white bread for dinner, I tried my best to come up with a balanced meal that will hopefully send this headache on its merry moody old way.
Insert: Pumpkin to use up.
Insert: Fun Cinnamon Pumpkin Black Bean Recipe.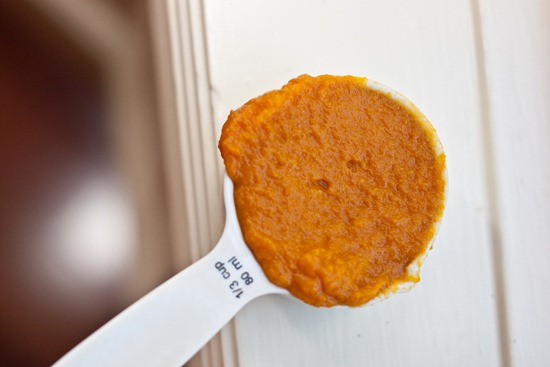 Insert: A dash of bright and cheery + antioxidants..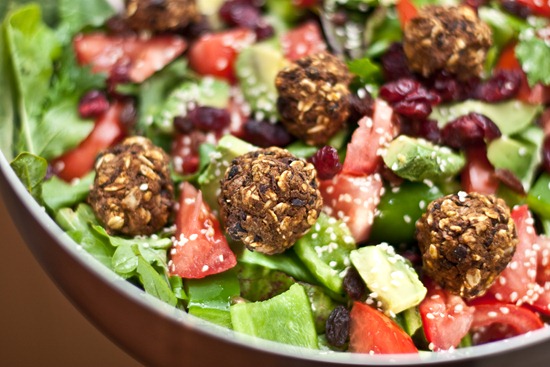 Cinnamon Pumpkin Black Bean Balls
Adapted from Food Not Fuss.
Ingredients:
1.5 cups cooked black beans
1/4-1/3 cup canned pureed pumpkin
1/2 cup rolled oats
1/2 tsp of cinnamon
1/2 tsp of chili powder
1/4 tsp sea salt
1 Garlic clove, chopped
Directions: Preheat oven to 400F. In a large bowl mash together all ingredients until combined. Shape into balls and place on a greased baking sheet. Bake for 25-30 minutes until golden and slightly crispy on the outside. Can also be made into burgers. Makes 12-14 balls.
One bowl recipes rock my socks.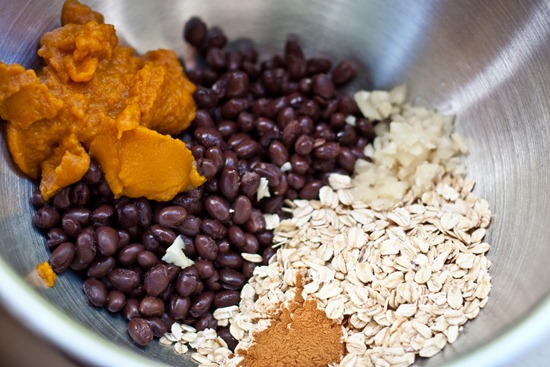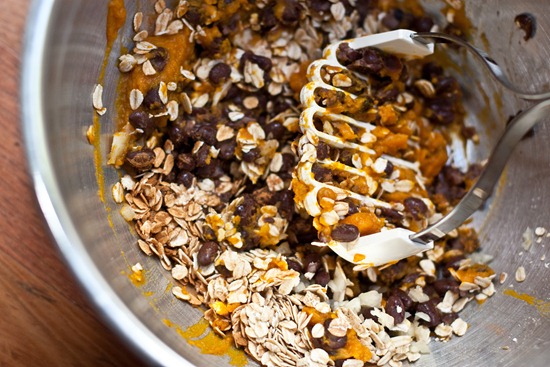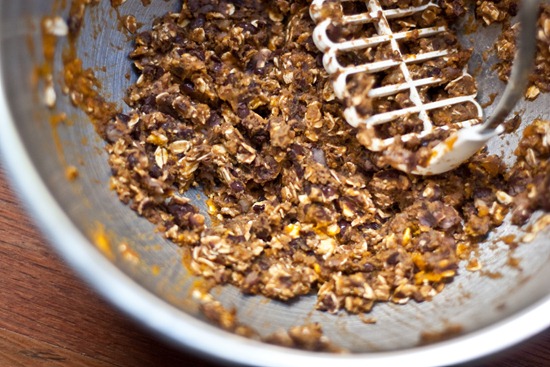 I must have been cursing my female hormones and I made the burgers into balls, albeit subconsciously.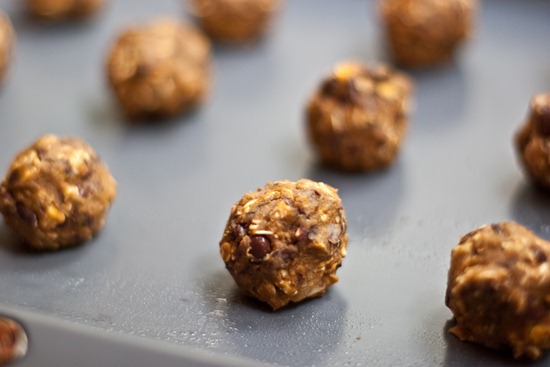 (Freudian analysis occurred post-photography upload.)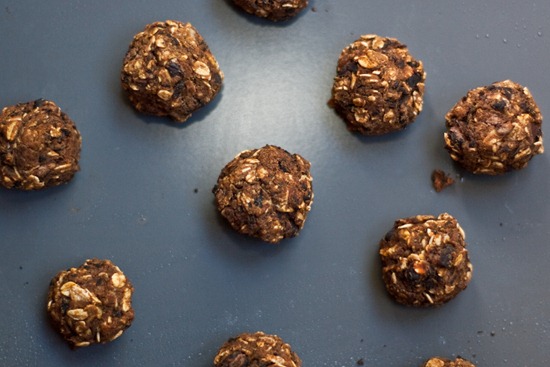 I decided to serve the burger balls over a mixed green salad for a light and healthy dinner.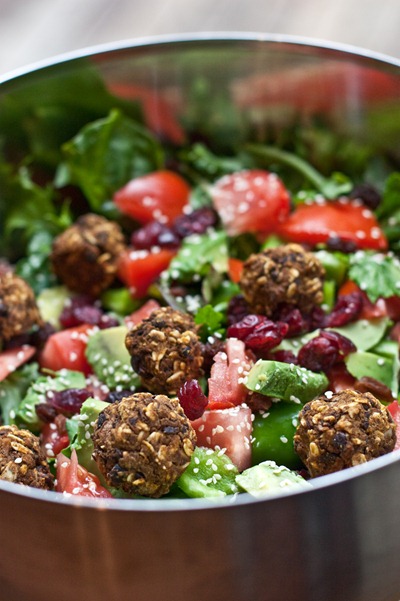 I played off the sweet notes from the cinnamon and pumpkin and I sprinkled the salad with dried cranberries and raisins. How very Fall-like of me, I know. ;)
I also sprinkled sesame seeds, chopped avocado, green pepper, and tomato on top. It was what I had on hand so I made it work. For the dressing, I adapted my Better than bottled balsamic vinaigrette, by making it a bit sweeter with a touch more maple syrup.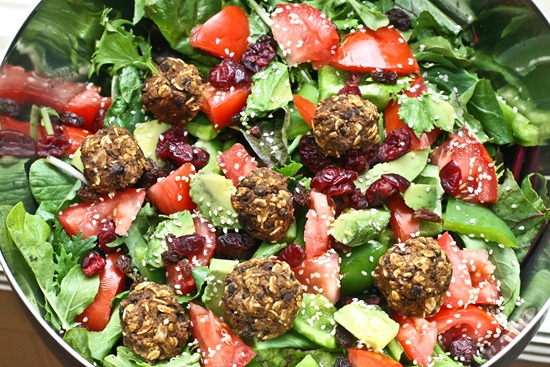 The burger balls are good! They aren't my all-time favourite veggie burger (see here and here for my top two), but I still enjoyed them quite a bit. The burger balls would also be great to pack in a lunch for a healthy & portable snack. :)
See you tomorrow AM for breakfast 'cake', only this time the cake is made from a veggie…put your thinking caps on!