Happy Long Weekend!
I kicked off the long weekend with something I haven't had in a long time…cheesy savoury oats. These are one of my all-time favourite quick, healthy, and easy meals. For some reason my stomach has been nauseous all day long and this is the only thing I felt like for dinner. Weird I know, but these oats comfort me!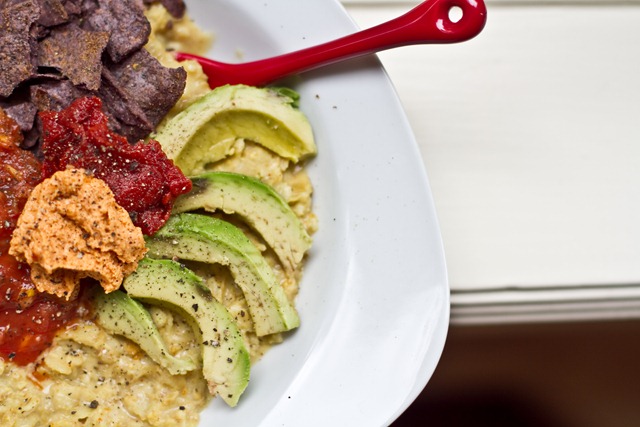 For the recipe, see this post.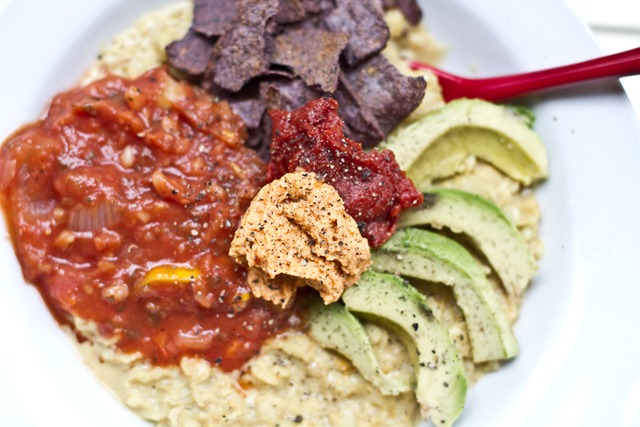 The best part of loaded oats = going crazy and loading on toppings!
Nacho chips
1/2 avocado, sliced
Leftover homemade tomato sauce
Hummus
Tomato paste
Ground black pepper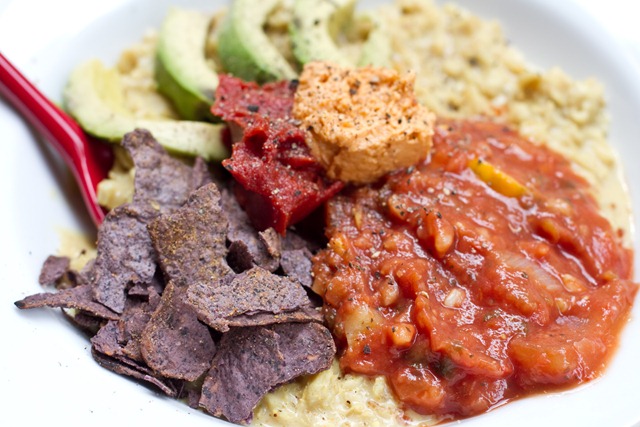 So good and filling.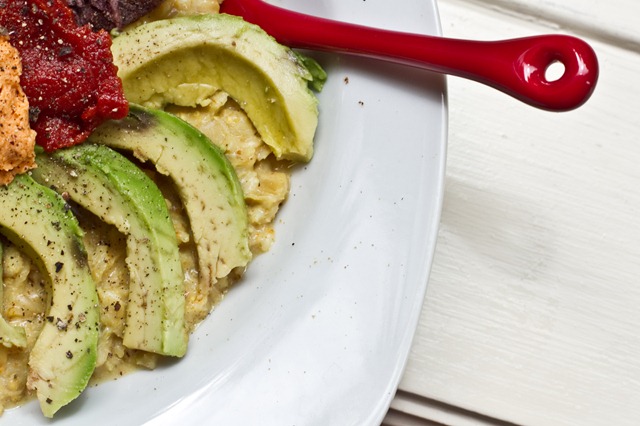 So many textures too. I love getting a little bite of everything.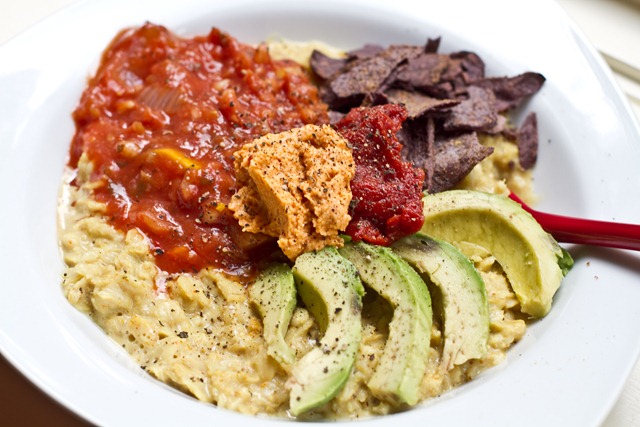 For dessert I broke into my Vosges Creole Expresso bar all the way from Chicago!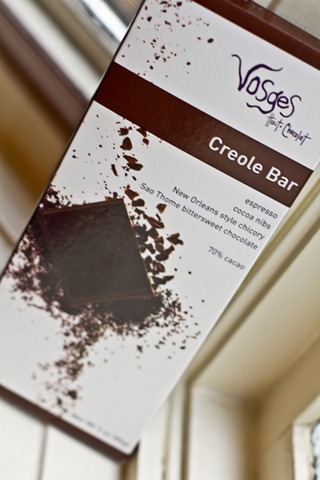 I like my chocolate intense, deep, dark, slightly bitter, smooth, and creamy. This was no exception. After two squares I was done like dinner.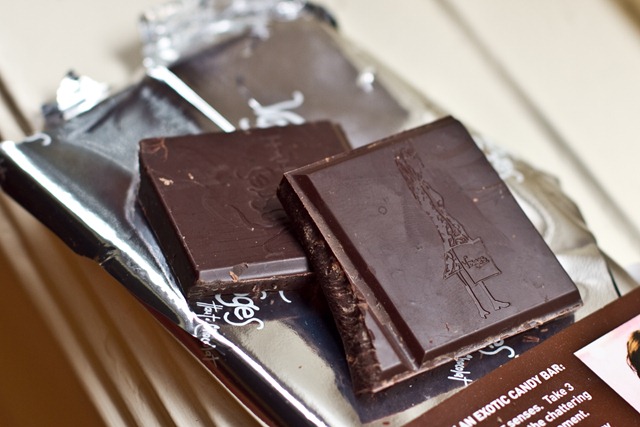 I also did some much needed speed organizing tonight. If you are anything like me, a cluttered space equals a cluttered mind.
An organized space equals free-flowing creativity and a decrease in stress!
BEFORE: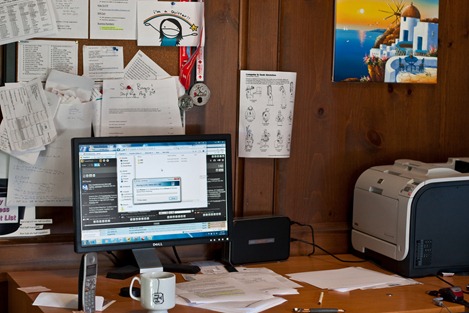 That is a small business battleground right there. It has pretty much been like this for months.
The beautiful and zen-inspiring AFTER (in just 20 mins)!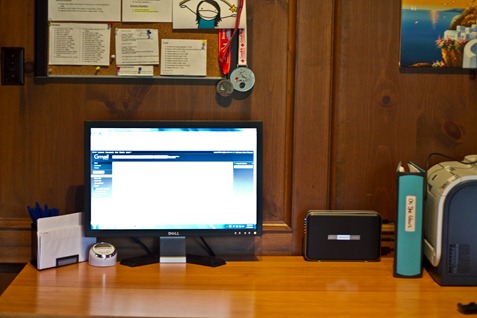 I sorted through all my papers, cleared off unnecessary papers on my bulletin board, and I put a new organizer to use with pens (that I can never find!) mail, and pending orders: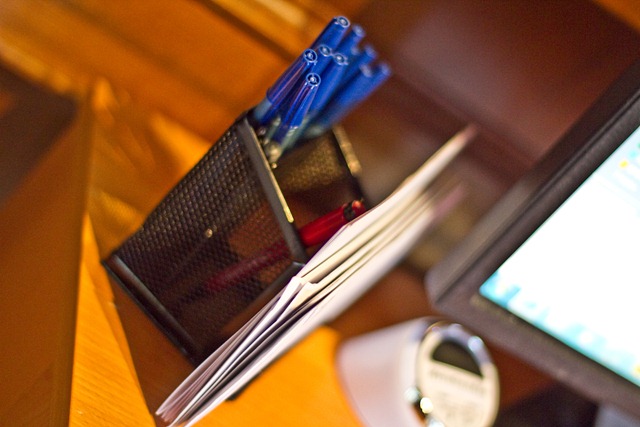 I also spent a while putting Gmail's new Priority Inbox to good use and I organized ALL of my emails. Is anyone else using the Priority Inbox yet? It is awesome.
Can you believe I had 27,000+ non-archived emails in my inbox? Horrifying, I know. I archived all but 5 of them. I also created a couple new labels- 1) Green Monster submissions (I'm almost caught up!), and 2) Recipe spottings. Then, I deleted about 15 labels that I was no longer using. This made for a very short and quick drop down menu.
I feel like a new woman. A great way to start the weekend. :)
What is your computer space like right now? Cluttered, organized, Type-A, messy, chaotic, like a page out of Martha Stewart magazine? Do you have any plans to change your work space or decorate?
I have more goals for decorating and organizing my space down the road. First, I need a better storage system. Right now I just dump everything into one tiny plastic file (that is busting at the seams) or the deep-set cabinets. It is a bit chaotic. I also want to make my space look more feminine as it is a bit masculine. I could use some frills, polka-dots, ribbon trim, and flower prints right about now.
Right now, this is the only girly touch I have at my desk- A 'Believe' sign from Dollarstore. Some moments, during times of chaos, I glance up at that sign and it gives me hope.