Good morning!
Last night, I was flying solo for dinner and I was about 2 seconds away from pouring a bowl of cereal until I looked in the crisper and saw all the CSA veggies and leftovers screaming at me to eat them up.
They gave me a total guilt trip. I hate when that happens.
But, I didn't care.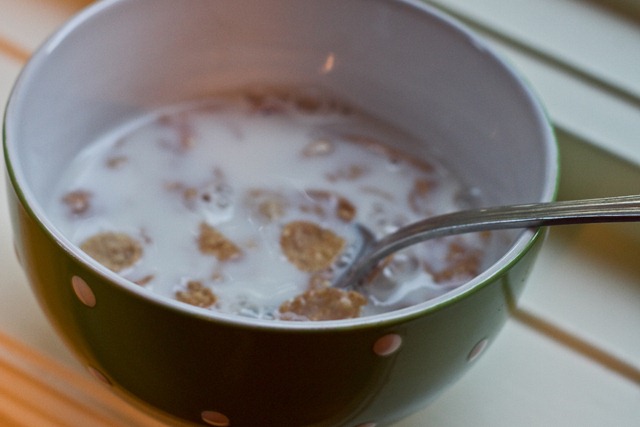 I poured a bowl of cereal and thought about how much I didn't want to cook.
I surveyed the scene.
I opened the crisper and closed it. Opened it again. Still there.
I sighed.
I ate more cereal.
This pepper spoke to me.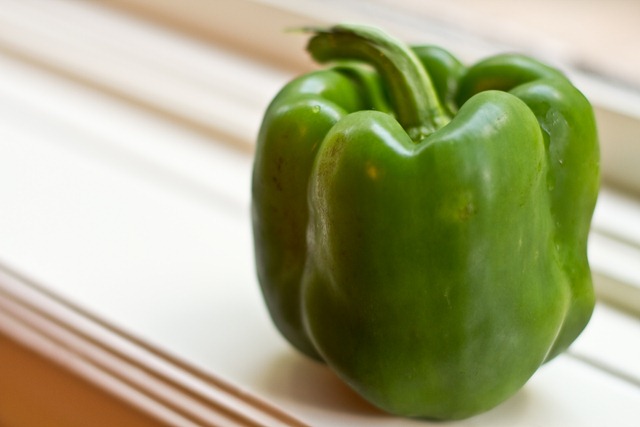 It whispered in my ear and said…all you have to do is stuff me and throw me in the oven…
So I cut off the hat and scooped out the insides.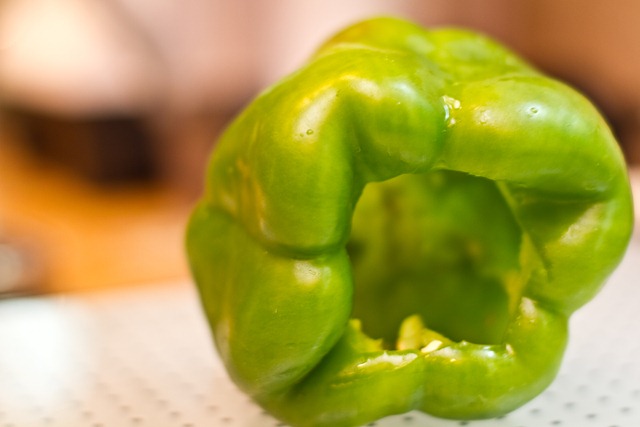 Don't worry if a few seeds remain inside the pepper. They put hairs on your toes and will keep you warm over the winter.
Next, I removed the leftovers from the fridge. We have lots this week!
I used leftover Salt Kissed & Buttery Brown Rice, Homemade Chunky Tomato Sauce, and Cashew Basil Cheese Sauce.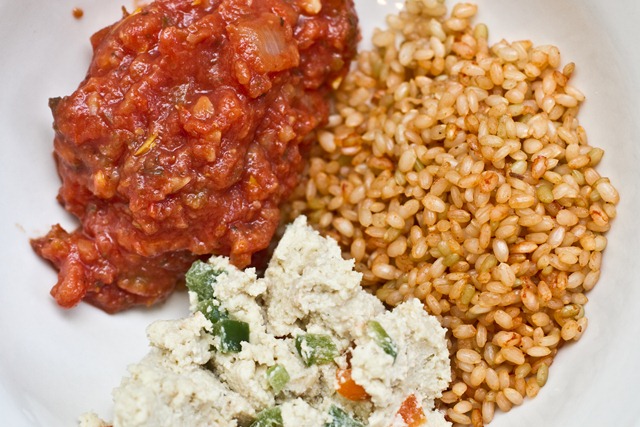 I mixed it together and hoped it tasted better than it looked.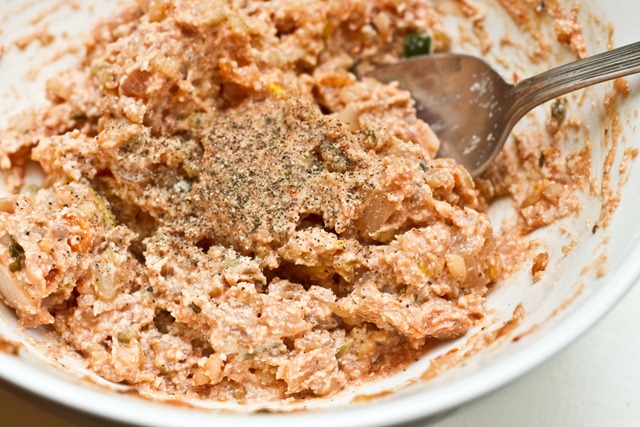 Pack it in…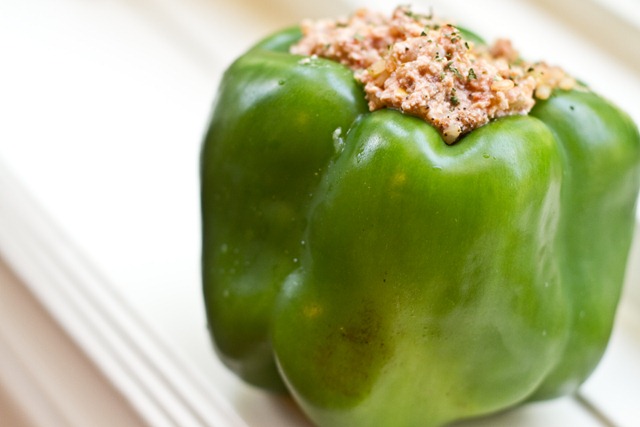 and pack it tight…before baking it for 30 minutes at 375F.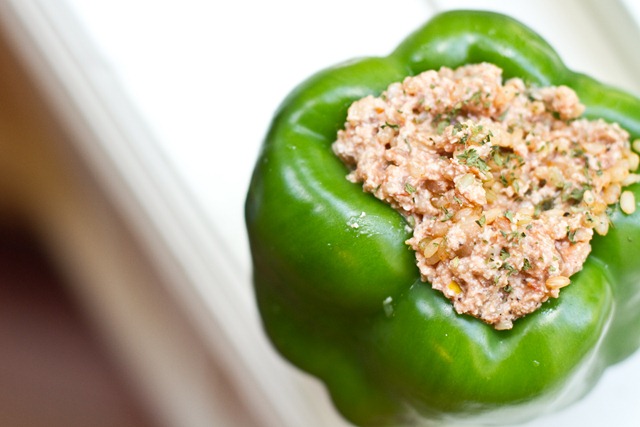 When the pepper is slightly charred and resembles a Shar Pei, all is well in the world.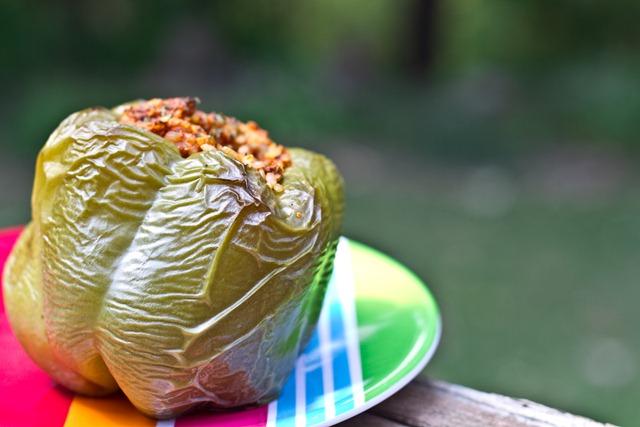 Look at that wrinkle factor! She's a beauty.
Shar Pei Stuffed Pepper for One
Ingredients:
Directions: Preheat oven to 375F. Cut hat off green pepper and scoop out insides. In a medium sized bowl mix together the rice, sauce, and cheese sauce. pack the pepper tightly filling the interior and letting a bit come out of the top. Season. Place pepper on baking sheet and bake for about 30 minutes, checking frequently after 25 mins.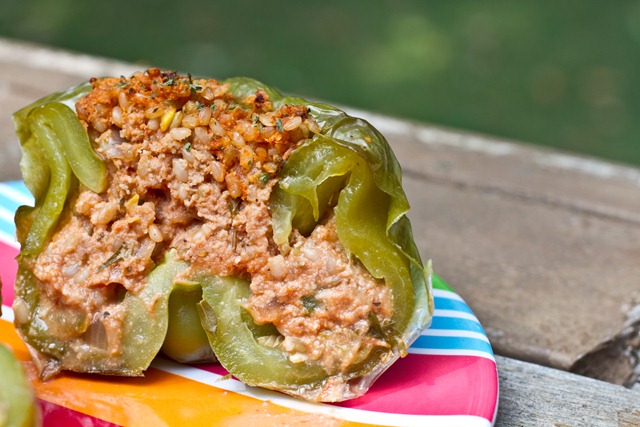 It was delicious, cheesy….and easy peasy lemon squeezy.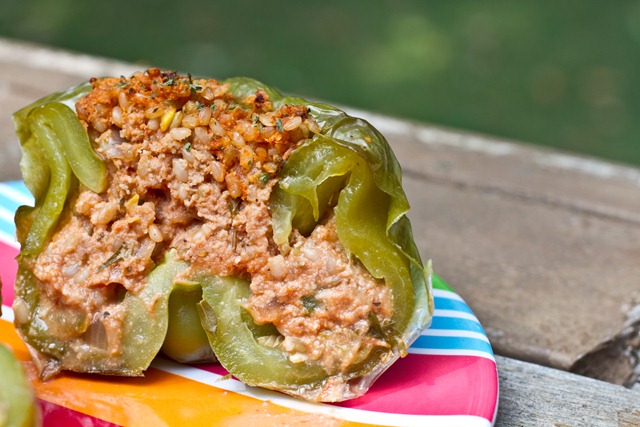 …and Shar Pei approved. ;)