Hello :)
Thank you for your support with the Portabella Playoffs. I am so thankful for you guys! The Stuffed Portabella Pizza recipe is linked from the Tastespotting post and it can be found on Mushroom Canada. Give those mushrooms some love during National Mushroom month!
I woke up with a nagging headache this morning from too much red wine last night, but it was nothing 2 cuppas couldn't fix…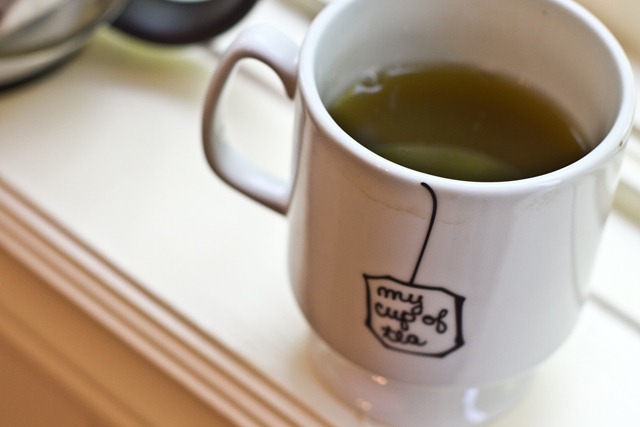 …and a delicious Green Monster. ;)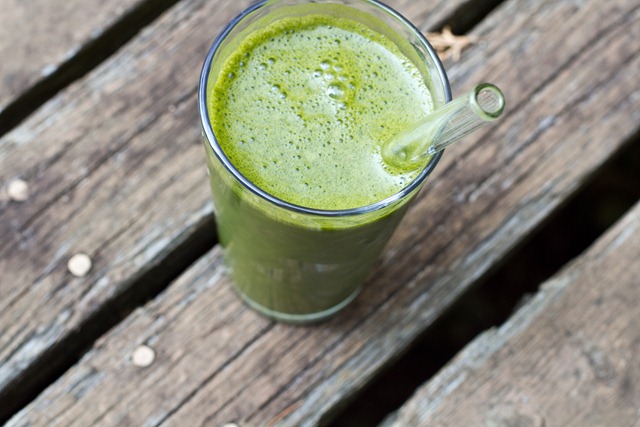 I was almost human again.
In the humanizing GM:
1 cup almond milk,
2 big handfuls of spinach,
1 tbsp almond butter,
1 serving Amazing Grass Chocolate Amazing Meal Protein Power,
1 tbsp chia seeds,
1 tsp maca powder,
Ice, ice baby
I was operating with 65% of my brain instead of 30%. Some days you take what you can get. I do not take responsibility for any errors on my accounting spreadsheet that may have occurred today…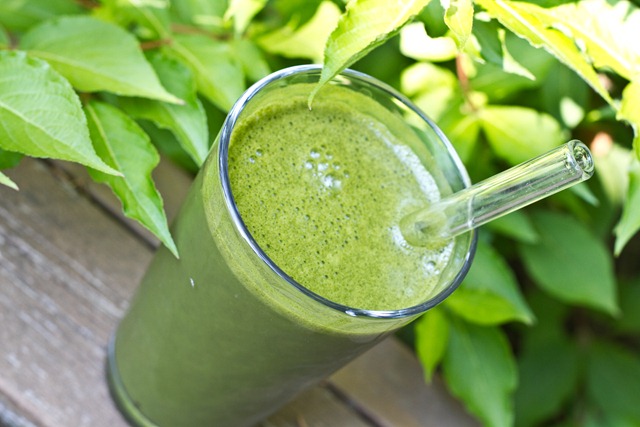 This would be a great time to let you know that Amazing Grass has extended their 25% off sale until the end of today! Just use the code HLS10 in the checkout if you want to take part.
For lunch I had a delicious open-faced sandwich on toasted Ezekiel bread.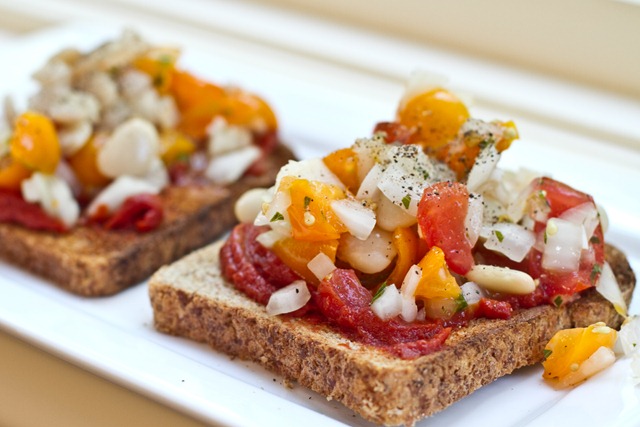 I love open faced sandwiches because you can stack them as high as you want. ;)
Open-faced Pico De Gallo & Butter Bean Sandwich
2 slices Ezekiel bread, toasted
2-3 tbsp Tomato paste
1/2 cup butter beans
Sea salt + pepper, to taste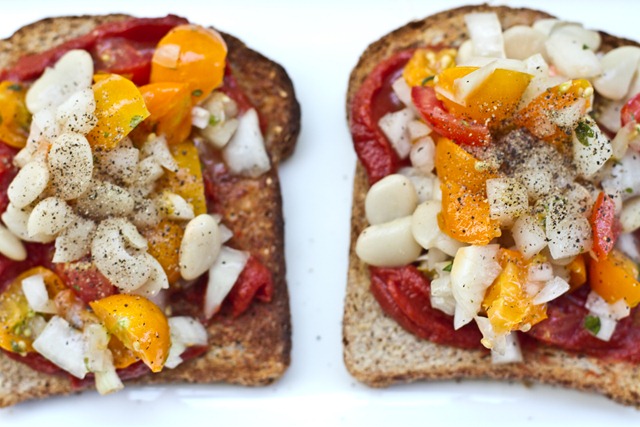 and a bowl of really sweet cherries!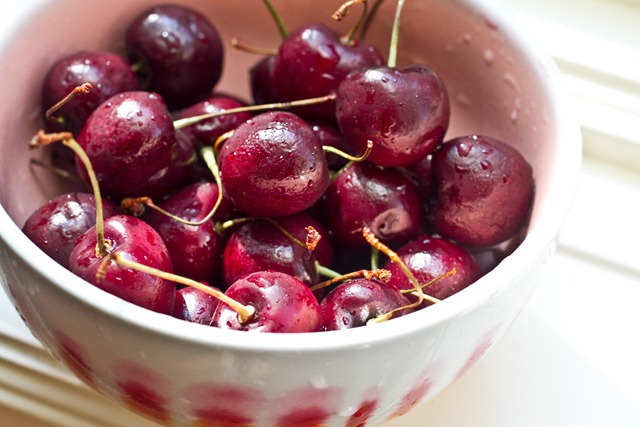 Running Talk: Striving for speed and my next race: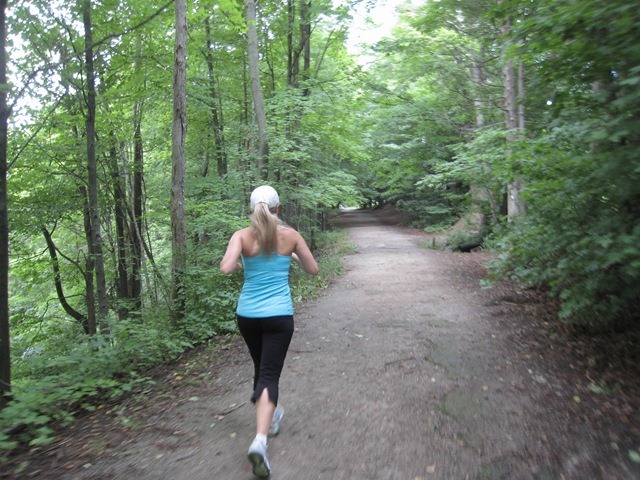 Today, I also snuck in a challenging 10k run: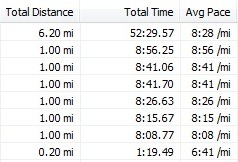 My goal was to run it at 'almost' race pace.
The last couple miles were really tough, but I kept my eye on the prize and tried to treat it like a race as much as I could. I also focused on running each mile faster than the previous and this helped me keep my focus. When I felt like giving up I repeated my mantra 'You are so much stronger than you think' over and over. It helps!
My post run snack was an Awake Glo Bar and a huge glass of OJ. I rarely drink OJ but for some reason today I was craving it big time.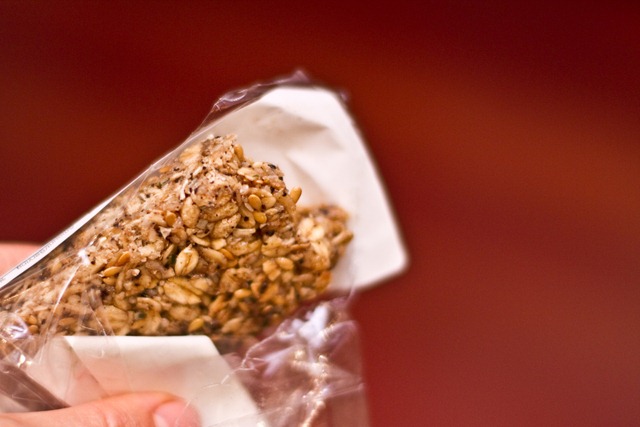 Striving For Speed
Lately I have been asked how I have increased my speed with running. I am by no means an expert on the topic, but I will tell you what I think has worked for me. Everyone is going to be different so take what I do with a grain of salt!
1) Consistency
Aside from not feeling well, much needed rest, or unexpected obstacles in my life, I try to keep my running consistent with about 4 days of running and a couple of rest days each week. If I am gung-ho and run 4 days in a row, most likely I will follow it with 2-3 days off. It is all about balance and how I feel when I get up in the morning. Some days my body says GO and some days my body says Ah Hell No.
2) Rest
When I need more rest, I take it. I don't allow myself to feel guilty anymore for taking time off when I need it. I have realized that there will always be unexpected challenges with running and if you need to take an unplanned week off here or there it is not a big deal. Running is very hard on the body! When I got back from Chicago, I felt a cold coming on and I took 5 days off exercise. My body bounced back and I avoided a full blown cold. A rested body is a happy (and faster) body.
3) Pace Challenges
This summer, I introduced negative split pace challenges as a way to get in some speed work. On most of my runs I try not only to run a negative split, but I also set a goal of running each mile faster than the previous. This has proved to be a fun way for me to 'sneak' in speed training. I believe these runs have conditioned my body for a race-like scenario because my goal for a race is to gradually build speed as the miles go by.
My Next Race: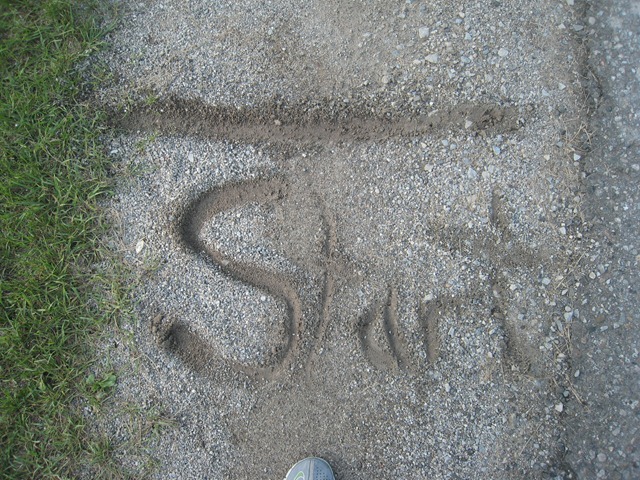 After my 10k practice run, I signed up for a real 10k race! I was debating between the Oakville half marathon and 10k distances.
I decided on the 10k for two reasons:
1) I have run three half marathons and just one 10k race (see recaps here). I am very anxious to try and beat my 10k PR. My 10k race was the very first race I ever ran in June 2009 and I have come a long way since then.
2) For most of my races, I have been under-trained, especially for my half marathons. For two of my half marathons, my longest run was only 10 miles and I felt greatly under-trained. I have been doing long runs almost each week since my last half marathon in May (I got up to 10.5 miles as my longest training run this summer, post-half). I want to know what it feels like to be 'over-trained' for a race distance. I have been running longer distances than I need to for a 10k and I am really excited to feel extra prepared for the 10k instead of feeling under-prepared for the half. I have never gone into a race feeling as prepared as I should, so I am excited for Monday's 10k race. I have an option of a half marathon in October should I decide to do that as well. I also am shopping around for a 5k.
I feel ready to rock the distance on Monday!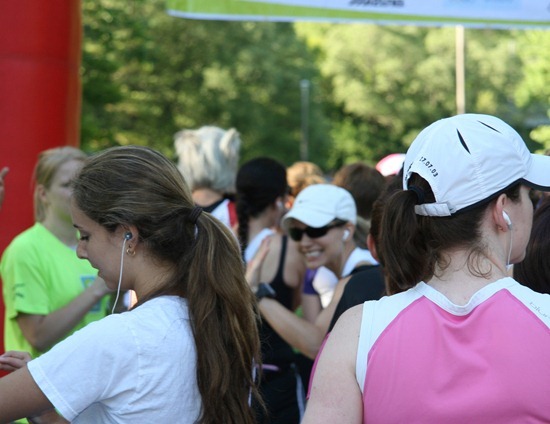 It will be thrilling no doubt. I can feel the nerves already! :)
For those of you who have have participated in a race (or races) before, what was it and did you feel prepared enough? Would you have changed anything about your training if you could go back in time?