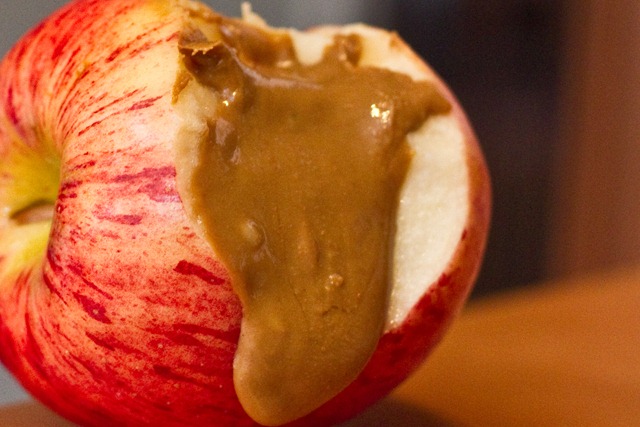 This just may be responsible for a puddle of drool on keyboards across the Globe.
Including my own.
Meet Trader Joe's Sunflower Seed Butter and a Gala Apple!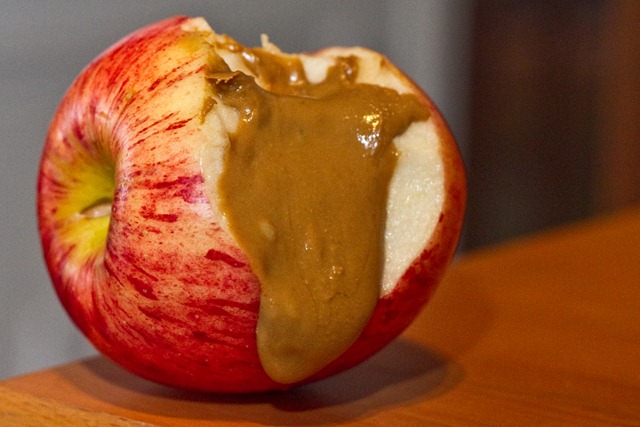 In unison, they make something I'd like to call Crunchy Buttaaaah.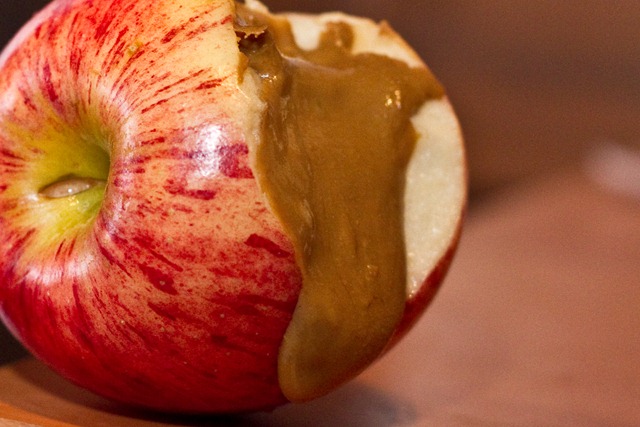 I will not rest until the smooth, buttery, sweetness meets my lips once again.
Until then, I present to you another Afternoon Powersnack recipe!
This recipe is a wake-up call for when your forehead feels like it is going to meet the keyboard at the strike of 3pm. DONG!
Start with pumpkin.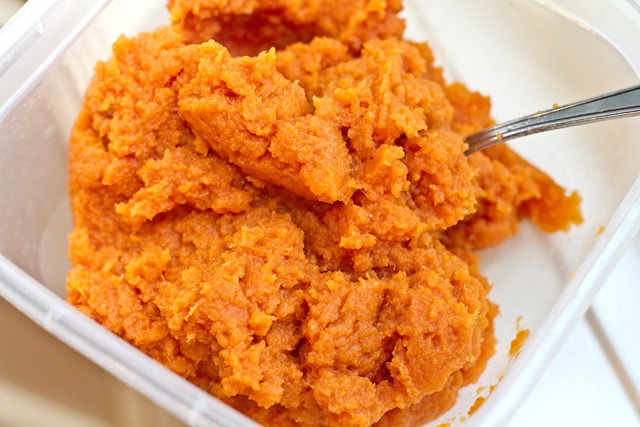 Most importantly, add chocolate lava.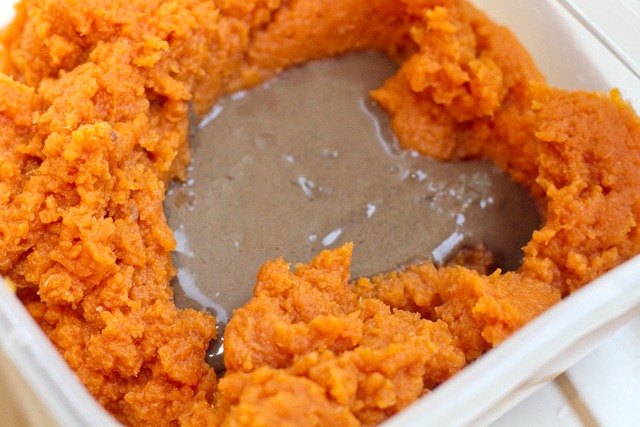 Not just any chocolate lava though…high-protein chocolate lava!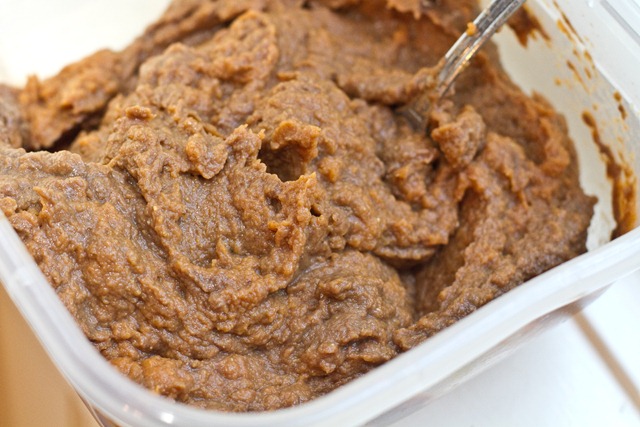 And carob lava.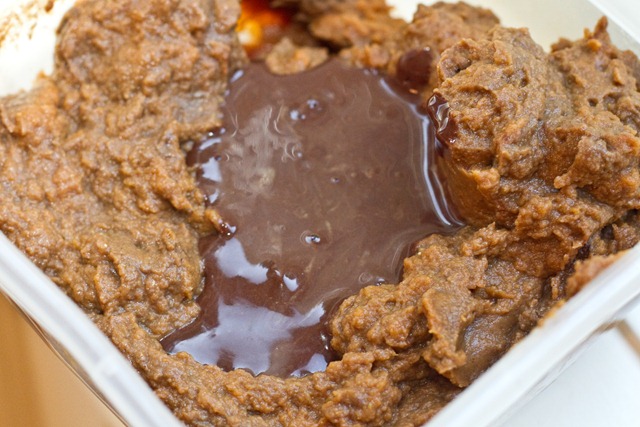 And a hint of sweetness because that is a lot of pumpkin!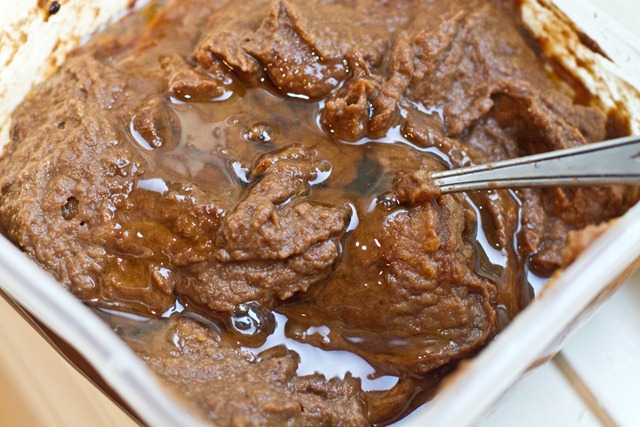 Boom.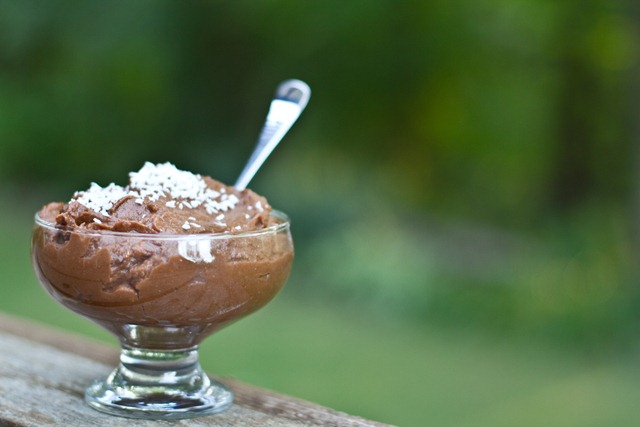 Meet Chocolate Carob Pumpkin Pudding! It is high-fibre, high-protein, and packed with nutrients!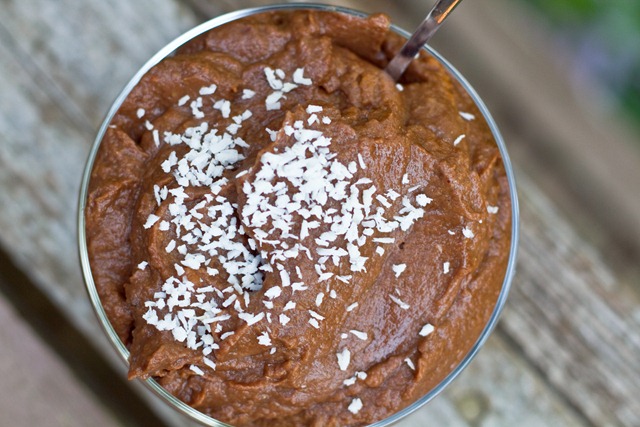 High Protein Chocolate Carob Pumpkin Pudding
Ingredients:
1.5 cups canned pumpkin
1/2 cup Vega Chocolate Protein Powder (or other sweet chocolate protein powder)
2-3 tbsp carob powder, to taste
3/4 cup Almond Milk
2 tbsp pure maple syrup
Drizzle of maple syrup, to garnish
Unsweetened coconut, to garnish
Directions: Scoop the canned pumpkin into a medium sized bowl. In another medium sized bowl, scoop the Vega protein powder and carob powder and mix. Add 3/4 cup Almond Milk and whisk well until all clumps are gone. Add this mixture to the pumpkin and mix well. Now add the maple syrup, 1 tbsp at a time. Adjust to taste. Add more syrup if necessary. Garnish with coconut.
Makes four, 1/2 cup servings at 140 kcals, 2 grams fat, 8 grams fibre, 7 grams protein.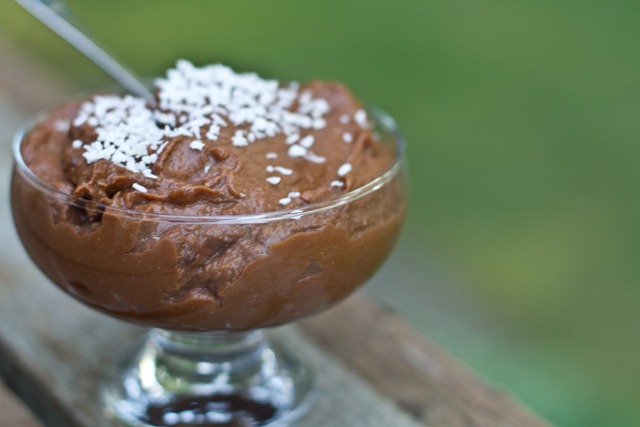 This healthy pudding is nice because it isn't super sweet and overwhelming, but I will warn you it is nothing like the pudding I used to eat as a child (you remember those Jell-O packs?). This is healthy pudding made with pumpkin so keep that in mind! You can modify it any way you wish. If it isn't sweet enough, add more sweetener. If you want less sweetener in it, you can have it without. I added a couple tablespoons of maple syrup and was quite happy with the result. I really like that there are 8 grams of fibre and 7 grams of protein per half cup. It is very filling!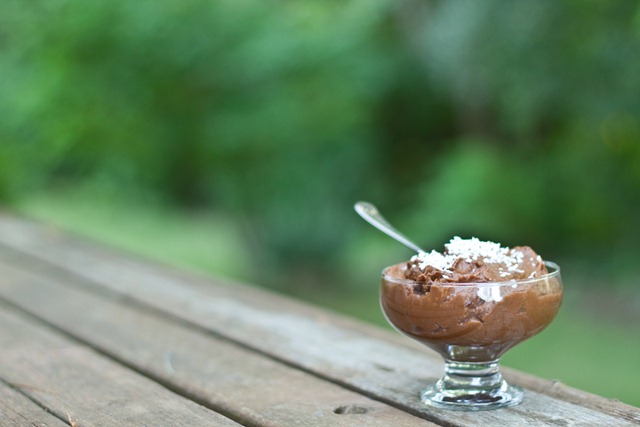 VegNews: The Vegetarian and Vegan Movement in Canada
Several months ago I told you that I was interviewed for a VegNews magazine article. Well, it is finally in print in their Sept + Oct 2010 issue!
The article is on the vegetarian and vegan movement in Canada and I couldn't be more proud to be a part of it!
I highly recommend checking out this Food issue if you can get your hands on a copy. It features over 115 veg recipes too.
VegNews also has a wonderful Tree-Free subscription option. Instead of getting a magazine you will be delivered an on-screen digital edition. Cool stuff, right?
I really love this quote from the article, written by Moira Nordholt,
"Canadian vegetarians are in the business of making a compassionate lifestyle hip, accessible, and mainstream…As evidenced everywhere from way up north in Whitehorse, where the city's second vegan restaurant is set to open this year, to Vancouver, where innovation in vegan foods is taking all of North America by storm, to Montreal, where the raw vegan movement is growing like Wheatgrass, there's an evolution happening in the Great White North. Suddenly, vegan is en vogue. There's long been a veg movement in Canada, but it is now driven by a seemingly unstoppable momentum."
I am on the right below. :)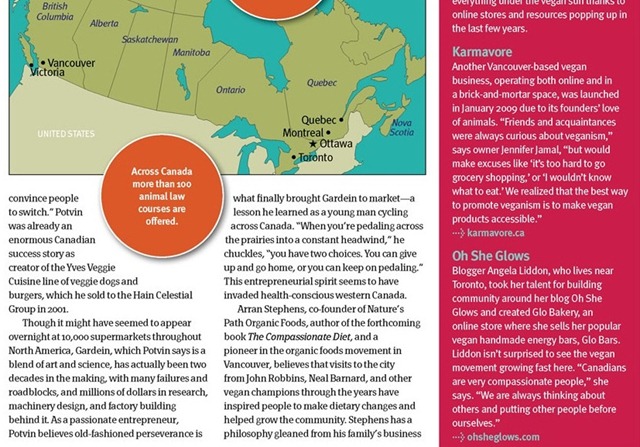 It will be fun to see how the movement continues to spread across Canada in the future. :)
Is there a vegetarian or vegan movement where you live? Are vegetarian and vegan foods readily accessible?