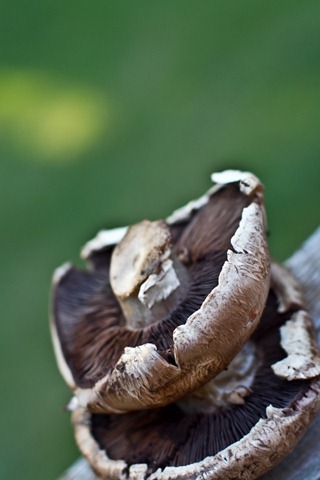 I just got finished experimenting for a recipe challenge and those Portabellas are the main event! Beautiful aren't they? The photography shoot was intense. I will be revealing the recipe challenge on Tuesday August 31st (our wedding anniversary!) so stay tuned for the details. It should be fun!
In other news, my kitchen now looks like a bomb went off.
Thank you for all of your wonderful comments in this morning's post! It was very inspiring to read your stories.
Lots of Teaopia Chai Mate + Four O'Clock Japanese Sencha was consumed today. Zoom zoom.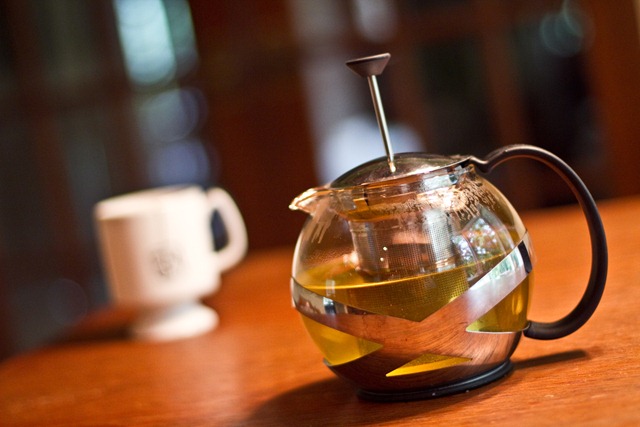 I realized I haven't posted a lunch in a long time. Mid-day is the craziest time for me and my lunches are often over as quick as they begin, so it isn't the ideal time to whip out a huge camera for a photo shoot. ;) Today, the camera happened to be sitting on the Kitchen table so I decided to snap a couple quick shots!
Today's lunch featured a chickpea salad made up of 1.5 cups chickpeas, 4 cups mixed greens, 1 tbsp red pepper hummus, 1/2 a green pepper, and my Better than Bottled Balsamic Vinaigrette dressing!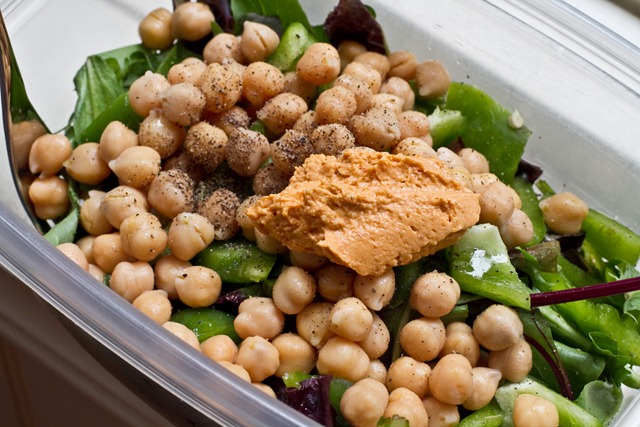 Oh, and freshly ground black pepper of course. It was delish!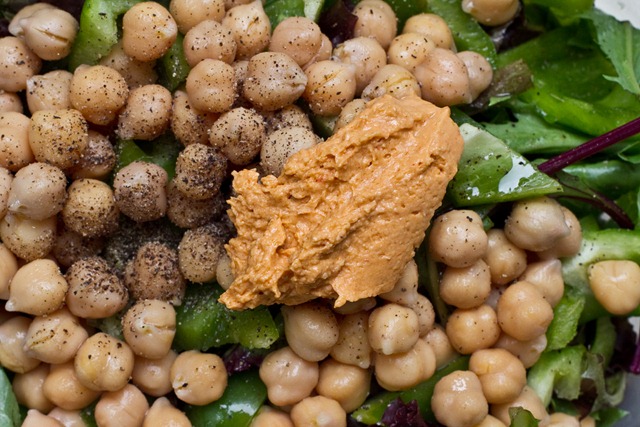 Dessert was half of a huge CSA Cantaloupe on its' last legs (as you can see from the bruises). ;) It was SO juicy and I made a mess like the 7 year old that I am.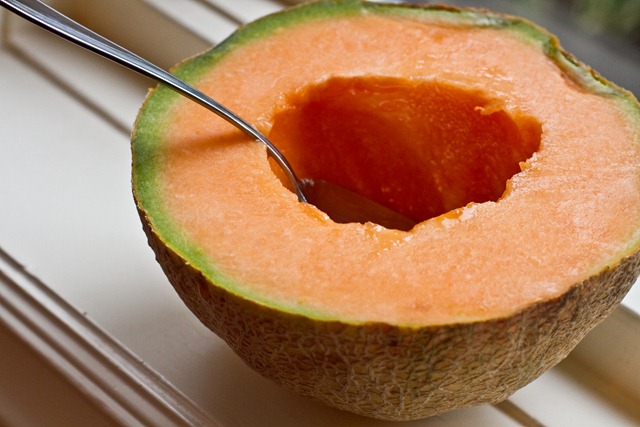 This lunch was super quick and easy. Only about 5 minutes to prepare if that!
My afternoon snack was a Heaven Glo Bar. I haven't had this flavour in a while and I forgot how much I love it! It is filled with big chunks of walnuts, almonds, medjool dates, coconut, carob powder, etc.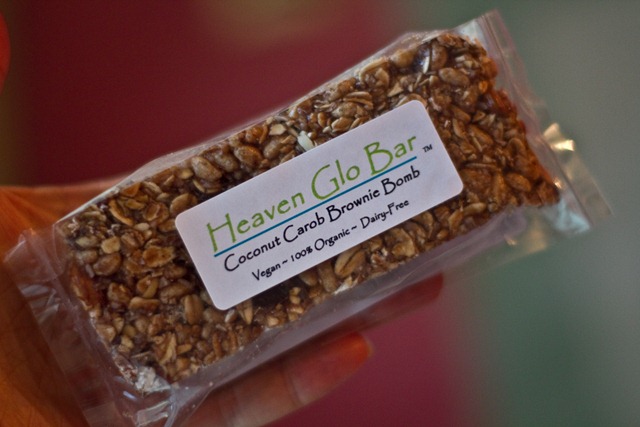 Now it is time for another recipe from Saturday night's Dinner Party for Six!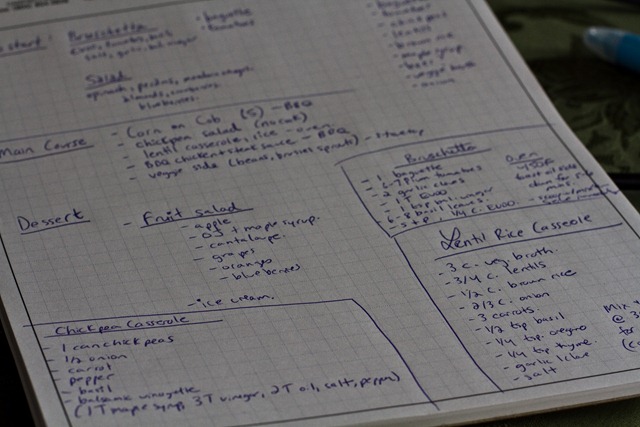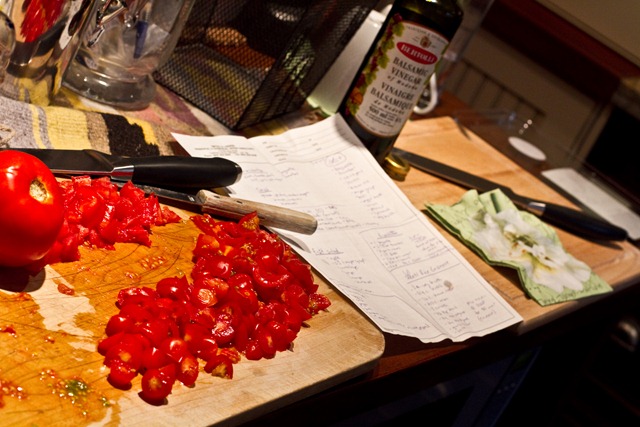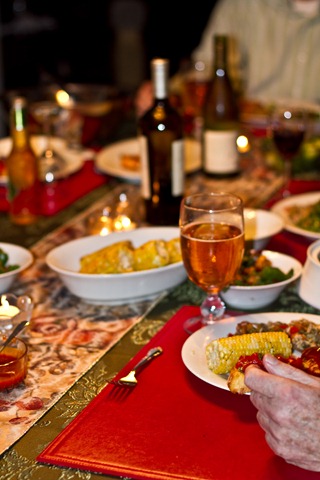 This salad was off the hook, my friends, off the hook.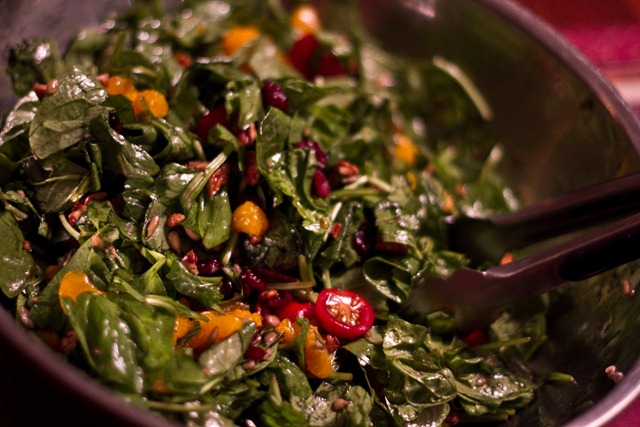 Mandarin, Pecan, Almond & Cranberry Spinach Salad
Ingredients:
6-8 cups raw spinach, washed and dried
1 small can Mandarin oranges, drained
3/4 cup chopped pecans, toasted
1/4 cup slivered almonds (optional), toasted
1-1.25 cup cherry tomatoes, washed and cut in halves
1/4 cup sunflower seeds
1/2 cup dried cranberries
Better than Bottled Balsamic Vinaigrette (I believe I doubled the recipe!)
Directions: Wash and dry spinach and place in a large salad bowl. Chop all tomatoes and nuts and toss into bowl. In a small dish mix the salad dressing. Pour over salad and mix well. Serves 6 as a side dish.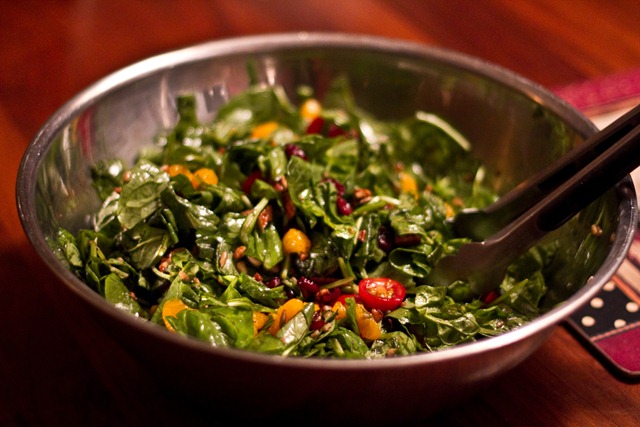 Everyone raved about it. :)
The rest of the Dinner for Six recipes:
Rest Is Good: Update
I think I successfully averted a COLD by giving my body a couple more rest days! You know when you feel like a cold is coming on, but it hasn't hit you quite yet? That is how I felt Sunday and Monday. I have not exercised since my long run on Friday. I am feeling much better today (almost 100%), but I figured one more day of rest would bring me back to 100% by tomorrow. I figure 4 days of rest is much better than getting a terrible cold for two weeks straight, right? If there is one thing I have learned with exercise it is that there will always be times in life when things don't go according to plan and that is OK. All we can do is roll with the punches and do the best we can on any given day.
Well, I have the so not cool job of cleaning up my kitchen bomb.  I would rather be reading or watching the Gossip Girl Teaser over and over. ;) In due time I guess! Goodnight.